By Chuck Burton
Publisher/Managing Editor
College Sports Journal
PHILADELPHIA, PA — Coastal Carolina is nuts.
The Sun Belt is crazy.
These will not be among the official statements you will be reading today in regards to Coastal Carolina's whirlwind acceptance of their athletic program into the Sun Belt.
The Sun Belt did not make this decision because Coastal Carolina was the most qualified candidate. They were not convinced by an impressive attendance number or a plan of action that stated exactly how the Chanticleers were going to be able to pay for an expensive, permanent upgrade to the costs and expenses of FBS football.
They picked them because they were in the right place, and were willing to go.
And that's precisely why someone at the NCAA needs to put a stop to the the madness that is the current structure for drafting FBS teams.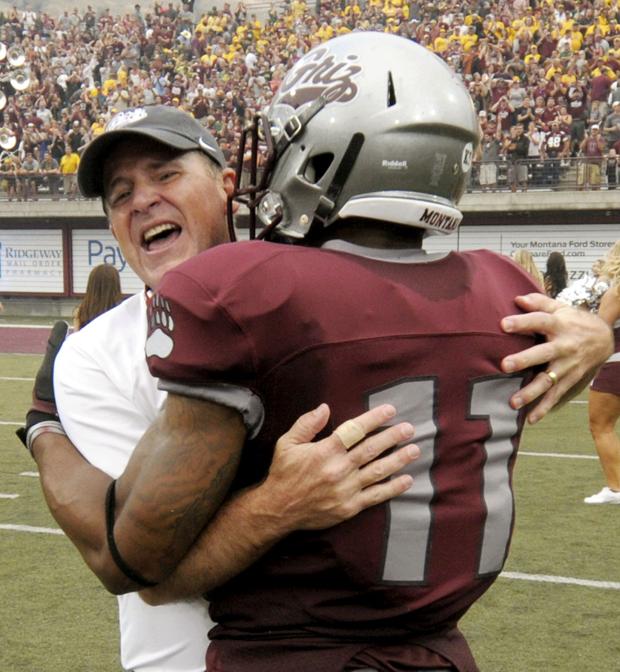 By David Coulson
Executive Editor
College Sports Journal
MISSOULA, MT. — Much like the national championship game less than eight months ago brilliantly showcased the Football Championship Subdivision brand, with North Dakota State coming from behind for a 29-27 victory over Illinois State, those who watched Saturday's exhibition between the four-time champion Bison and Montana were treated to another FCS masterpiece.
NDSU is the team normally known for its resiliency, but this time it was Montana that displayed that long-desired quality as Joey Counts blasted into the end zone with two seconds left to lift the Grizzlies to a 37-34 victory before a record crowd of 26,472 at Washington-Grizzly Stadium and an ESPN television audience on the opening game of the 2015 college football campaign.
Trailing for much of the game, Montana put together a 16-play, 80-yard drive in 99 seconds behind the cool hand of new quarterback Brady Gustafson to hand the Bison their first opening-season loss since 2009 and only their second regular-season defeat in the past 30 games.
Read more: Montana's Perfect Day Results In 38-35 Upset Of North Dakota State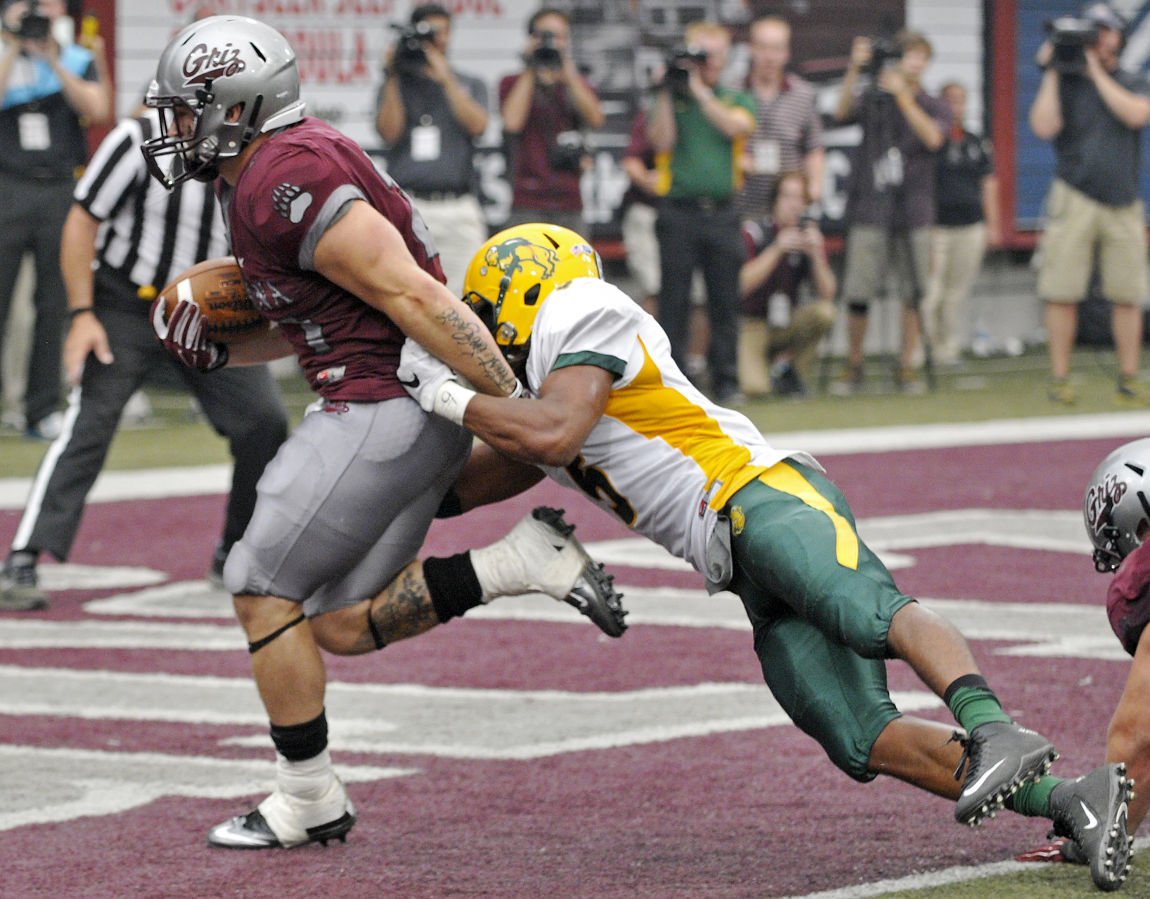 By AJ Mazzolini
Courtesy of the Missoulian
College Sports Journal
MISSOULA, MT — It takes a lot to leave Joey Counts speechless.
The climactic touchdown in one of the biggest events in Missoula sporting history sure did the trick though.
The beleaguered running back carried Montana into the end zone and past four-time defending FCS national champion and preseason No. 1 North Dakota State on Saturday, 38-35, igniting a record crowd at Washington-Grizzly Stadium to cap a perfect day for UM that was already ripe with storylines.
A new head coach. A mysterious and alluring offense. An ESPN-televised kickoff. The opponent to end all opponents. And a fourth-down, goal-line try with almost no time on the clock?
By David Coulson
Executive Editor
College Sports Journal
BOONE, N.C. — Scott Satterfield was reflective of a 19-year Mountaineer career that started as a freshman quarterback in 1991 as he watched Appalachian State open football practice Aug. 4 with high hopes for the 2015 season.
Now in its second year as a Football Bowl Subdivision (FBS) team, with a full compliment of 85 scholarship players and having completed a two-year, NCAA-mandated transition period from the Football Championship Subdivision (FCS), App State has been picked by most national football observers to challenge for the Sun Belt Conference and is eligible for the first time to compete for a berth in a Division I postseason bowl game.
But while the goals may be different for 2015, winning and losing will come down to some of the same basics that were present when the third-year head coach was in his first season as a player with the Mountaineers.
Read more: High Hopes For Appalachian State Football in 2015