 By David Coulson
Executive Editor
College Sports Journal
ANN ARBOR, Mich. — On a cloudy, hot Michigan Stadium afternoon, there were no bolts of lightening to bail Appalachian State's football team out of trouble on Saturday in a 52-14 loss to Michigan before 106,811 spectators.
Returning to the scene of one of college football's most historic upsets nearly seven years ago to the day, the Mountaineers were overwhelmed almost from the start in this rematch, which was the first game for App State as members of the Football Bowl Subdivision.
Devin Funchess hauled in three first-half touchdown passes from quarterback Devin Gardner to give the Wolverines a 21-0 lead — an advantage that expanded to 35-0 at halftime.
Read more: No Magic This Time At Michigan For Appalachian State
By Chuck Burton
Publisher/Managing Editor
College Sports Journal

PHILADELPHIA, PA. — The College Football Playoff selection committee met last week at the Four Seasons Hotel Resort of Dallas to try to figure out a puzzle that has stumped college football writers for the past one hundred years.
"How the heck are we going to determine the top four teams in the country?"
The end result of the meetings didn't result in a heck of a lot to illuminate the issue as to how "schedule strength" was going to be factored into the playoff committee's calculus.
"Every game that everybody plays will be taking into consideration," Bill Hancock said, which didn't clarify anything. "To the committee it won't matter whether you played an eight- or nine-game conference schedule. But it will matter who you played for your 12 or 13 games. And, of course, how you did against them."
The trouble is that evaluating the relative strength of "who you played for your 12 or 13 games" is a skill nobody has mastered over the past 100 years.
What is clear, though, is that the schools from the so-called "Power 5" conferences know how to get "schedule strength" in such a way that will effectively prevent any member of the other conferences to compete in the playoff: Schedule more conference games, and schedule more games against other "Power 5" schools.
It's a Machiavellian move.
Read more: Machiavelli Would Love the Power 5's Latest Scheduling Play
By Chuck Burton
Publisher/Managing Editor
College Sports Journal

PHILADELPHIA, PA. — If there is one thing that the NCAA excels at, it's the ability for it to be the straw man as to what's wrong with intercollegiate athletics.
Schools and programs can misbehave, and it's the NCAA's fault. Athletes misbehave, and it's the NCAA's fault. TV contracts are too big, and it's the NCAA's fault.
When it comes to enforcement of their own rules, the NCAA can seem like the Keystone cops, especially lately. But when people fall into the trap of drinking the haterade about the NCAA, they can be blamed for everything - which is bad when it comes to framing the debates about collegiate athletics in our time.
It's important, because the problems plaguing college athletics will not go away until people stop focusing on the NCAA and instead talk about the people who really control the purse strings.
Read more: Misplaced Anger At Heart Of College Athletics Criticism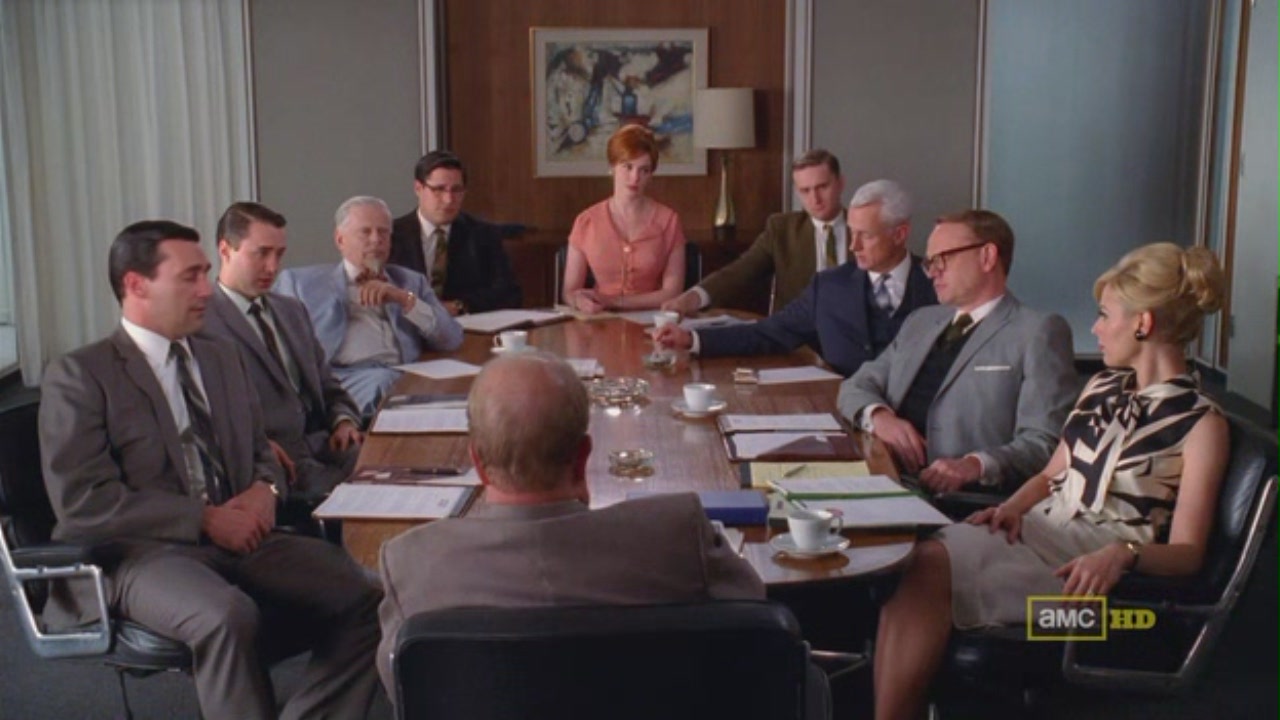 By Chuck Burton
Publisher/Managing Editor
College Sports Journal

PHILADELPHIA, PA. — The members of the College Football Playoff committee have been spending the last week in Dallas walking through hypothetical playoff selection scenarios, which makes it the perfect time to make a fantasy, hypothetical scenario for playoff selection and how it might play out in the smoke--filled room.
It's the end of the 2013 season, and the current, real members of the 2014 College Football Playoff committee is in a Mad Men-esque conference room outside of Dallas, Texas, figuring out who the heck they will be picking.
(Interior, fade in. Cigar smoke fills the air as we pan in on the CFP members, in front of glowy boat anchor computer monitors and green bar printouts on a wodden conference table, in the middle of discussion.)
Tom Jernstedt, former NCAA executivevice president: So, are we any closer to picking the four teams?
(A sleepy Condoleezza Rice, Stanford University professor and former U.S. Secretary of State, wakes up from the table, her cell phone vibrating on the steel conference table. She looks at a text, nods, and whispers something to Lieutenant General Mike Gould, former superindendent of the U.S. Air Force Academy. He grabs his jacket, and runs out of the room.)
TJ: Everything OK, Condy?
CR: Yes, Tom. Mike has, a, erm, prior engagement. He had to fly to London for... um... something.
Barry Alvarez, director of athletics, University of Wisconsin: Hey, look, guys! They brought us more donuts!
Read more: Fantasy Friday: What If The CFP Picked A Four-Team Playoff in 2013?
By Dave Bartoo
National CFB Attrition Expert and Analytics Consultant
and Founder of the CFBMatrix
Special to College Sports Journal
PORTLAND, OR - I love assumptions about college football and finding new ways to look at data and information.
The flavor of the year seems to be a focus on the Pace of Play (POP) created by the rising of the Hurry Up No Huddle (HUNH) offenses in college football.
If this 'fast' football causes more injuries, why not slow it down? But if you slow it down, then why not put a number of plays per game limit, reduce the time of the game or lengthen the play clock?
If this fatigue is causing a concern over 'player safety', are these same coaches willing to reduce practice intensity and fatigue for 'player safety'? Are they willing to cap weight room workouts to reduce fatigue for 'player safety'? It now takes 15 games instead of 10 to win a national title. Are they willing to reduce games played for 'player safety"? An injured player has a higher risk of injury in a game so are coaches willing, for 'player safety', to sit a guy and not play him when he is hurt? You see, this 'player safety' game is a convenience excuse that can be played over and over and used to 'control' the game. Convenient?