By Chuck Burton
Publisher/Managing Editor
College Sports Journal

BETHLEHEM, PA. — There are a lot of microphones, as well as media members, at the media days of the Big Ten, Big XII, Pac 12, SEC, and ACC.
Judging by that alone, you might get the impression that the only voices that matter in regards to new governance changes in the NCAA are the commissioners and athletic directory of the so-called "Power Five".
At Patriot League media day in Bethlehem, Pennsylvania, the theme, as articulated by Patriot League executive director Carolyn Schlie Femovich, seemed to be about the league experiencing a challenging, expensive renovation of the NCAA structure surrounding their college athletics.
"It seems certain," Femovich said in her opening remarks, "that we are going to enter into a redesigned governance structure that will give the five major BCS conferences some autonomy in making decisions in key areas about how they use their resources, how they support their student-athletes, and how they manage their programs."
Read more: NCAA Redesign Could Prove Costly To Conferences Like Patriot League
By Chuck Burton
Publisher/Managing Editor
College Sports Journal

PHILADELPHIA, PA. — The NCAA has released its list of APR penalties, and it should be no surprise that it's the lowest-resource institutions of the FCS that have been disproportinately hit the hardest.
Seven schools that compete in football championship subdivision, including six HBCUs, were hit with multi-year punishments which include a postseason ban.
The APR is a formula concocted by the NCAA that came into place to address concerns regarding how student-athletes in certain sports were graduating.
As always, though, it's the schools with the least that get punished.
Read more: It's No Surprise: HBCU's Take Unfair Brunt of APR Football Postseason Penalties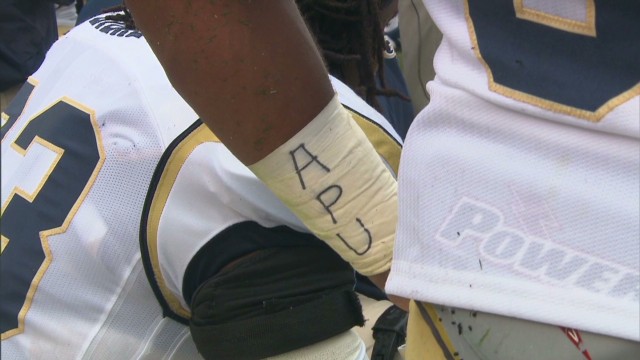 By Chuck Burton
Publisher/Managing Editor
College Sports Journal

PHILADELPHIA, PA. — There's been a lot of talk about the historic nature of the bid by Northwestern's football players to be allowed to form a union for collective bargaining purposes.
The first-ever attempt at a college football players' union passed the first, and easiest, bar at certification - the National Labor Relations Board in Illinois, or NLRB. The next step is to present their case in front of the national NLRB board, which is a five-person board currently comprised of three Democrats and two Republicans.
Despite the significant legal challenges that remain before an actual union is formed, popular opinion seems to indicate that many people feel that it is a decision that will transform college sports.
A simple data analysis, however, shows that this is highly unlikely to be the case - at least at the FBS level.
Read more: For Northwestern Unionization Movement Impacts, Look to FCS, Not FBS
By Chuck Burton
Publisher/Managing Editor
College Sports Journal

PHILADELPHIA, PA. — "One, two, three - what are we fighting for?"
Readers of a certain age might recognize these lyrics from a Vietnam War protest song from Country Joe and the Fish. ("Don't ask me, I don't give a damn/Next stop is Vietnam," the song continues.)
In the current world of collegiate sports, with all this talk of brand-new subdivisions of football, the possible classification of athletes as school employees, and the roles of the schools, conferences and NCAA, the cry "What are we fighting for?" seems to apply perfectly.
It's the one unifying question that covers the uncomfortable questions brought up by the Northwestern unionization movement, SEC commissioner Mike Slive's effort to propose a new football subdivision for Divsion I, and the critique of the NCAA's enforcement of rules.
"What are we fighting for?"
By David Coulson
Executive Editor
College Sports Journal
PHILADELPHIA, PA. — Have you ever wondered what a Football Championship Subdivision team would look like if you took the best 63 players and put them together on one squad?
That's what College Sports Journal has done again this year as it honored the top performers from the 2013 season on its FCS All-America team, a unit that is headed up by offensive player of the year Terrance West, the record-smashing, junior running back from Towson.
Joining West with special honors on this outstanding team are senior defensive tackle Caraun Reid of Princeton as the defensive player of the year, senior offensive tackle Billy Turner of North Dakota State as the lineman of the year and sophomore returnman Xavier Roberson of Southeastern Louisiana as the special teams player of the year.
The winningest quarterback in FCS history, senior Brock Jensen of North Dakota State was selected as the playoff most valuable player after leading the Bison to a record-tying third-consecutive national championship.
And if you need a coach to direct this talented group, you couldn't do better than Joe Moorhead, who has turned around the fortunes of the Fordham Rams in just two years. Moorhead was picked as the coach of the year.
Wide receiver Cooper Kupp was announced last week as the freshman of the year after a record-setting first season at Eastern Washington.
Read more: Towson's Terrance West Heads Up 2013 CSJ FCS All-America Squad