By David Coulson
Executive Editor
College Sports Journal
BOONE, N.C. — Appalachian State seemed on the verge of a major men's college basketball upset for most of Thursday night at the Holmes Convocation Center, but the struggling Mountaineers couldn't close the deal in a demoralizing 71-67 Sun Belt Conference loss to UT-Arlington.
Missed free throws, empty offensive possessions and turnovers in the final minutes sent Appalachian (2-12 overall, 0-3 in conference) to its 12th loss in its past 13 games, negating what could have been a confidence-boosting victory over the Sun Belt's hottest team.
"When you give up 14 offensive rebounds, don't hit your free throws (7-of-16) and make 20 turnovers, you aren't going to win many games," ASU coach Jim Fox said. Lack of confidence "has kind of been our MO the whole year. It weighs on you mentally. We had a chance to get over the hump and just didn't do it."
The Mountaineers shot 54.8% from the field in the first half behind the offensive force of senior guard Frank Eaves, who scored 17 of his game-high 21 points as ASU built an 11-point lead.
Read more: UT-Arlington Comeback Trips Up Appalachian State in Men's Basketball
By David Coulson
Executive Editor
College Sports Journal
BOONE, N.C. — The lack of attention to the little things cost Appalachian State big in a 79-70 men's basketball loss to Furman before 1,090 spectators at the Holmes Convocation Center Tuesday night.
Forward Matt Rafferty, a 6-foot-8 freshman who came off the bench, tallied all of his team-high 19 points in the second half as the Paladins (2-0) out-battled the Mountaineers (1-1) for the non-conference victory.
Rafferty repeatedly exploited foul-plagued Appalachian on the interior, going 5-of-8 from the field and 9-of-10 from the free-throw line to keep the Mountaineers at bay.
With ASU post player Griffin Kinney saddled with four fouls, Rafferty took advantage of backup Jacob Lawson to keep Furman comfortably in front down the stretch and his clutch free-throwing offset several late runs by the Mountaineers.
Read more: Appalachian Men's Basketball Game With Furman Lost In The Details
By Wayne Otto
College Basketball Columnist
College Sports Journal
PORTSMOUTH, VA - The epicenter of world wide basketball the second week of April annually is: A) New York, B) Barcelona, Spain, C) Rome, Italy, D) Portsmouth, VA?
If you guessed "D", you would be correct and know your basketball.
The 63rd edition of the Portsmouth Invitational Tournament, otherwise known as the PIT, runs from April 8-11 at Churchland High School in Portsmouth, VA, which borders the coastal city of Norfolk.
The tournament is a four day affair that features 64 of the best college seniors in the country playing three games each in a tournament format.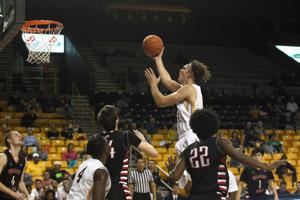 By David Coulson
Executive Editor
College Sports Journal
BOONE, N.C. —There were some moments of trepidation for the Appalachian State men's basketball team in its season-opening exhibition game against Belmont-Abbey at the Holmes Convocation Center on Tuesday night, particularly when the Mountaineers fell behind 28-27 at halftime and still carried nothing more than a narrow lead into the early minutes of the second half.
But patience prevailed as the Mountaineers pulled way for an 80-60 victory in their first tune-up for the 2015-16 season against a Division II opponent that was just 2-26 last season and is best known as the place where Basketball Hall-of-Famer Al McGuire got his head coaching start from 1957-64 before moving to Marquette.
Forward Griffin Kinney sparked the with 17 points on perfect 7-of-7 shooting from the field and 10 rebounds, while guard Frank Eaves hit a pair of key three-pointers on the way to 14 points.
"We came out and the expectation is we're supposed to beat this team by a lot, so we came out trying to throw a 50-point haymaker," said Eaves. "I think that's what made us come out tight today. As the game went on, we started playing as we practiced and things opened up. It was good to get that first one."
Read more: App State Rebounds From First-Half Woes To Beat Belmont-Abbey In Exhibition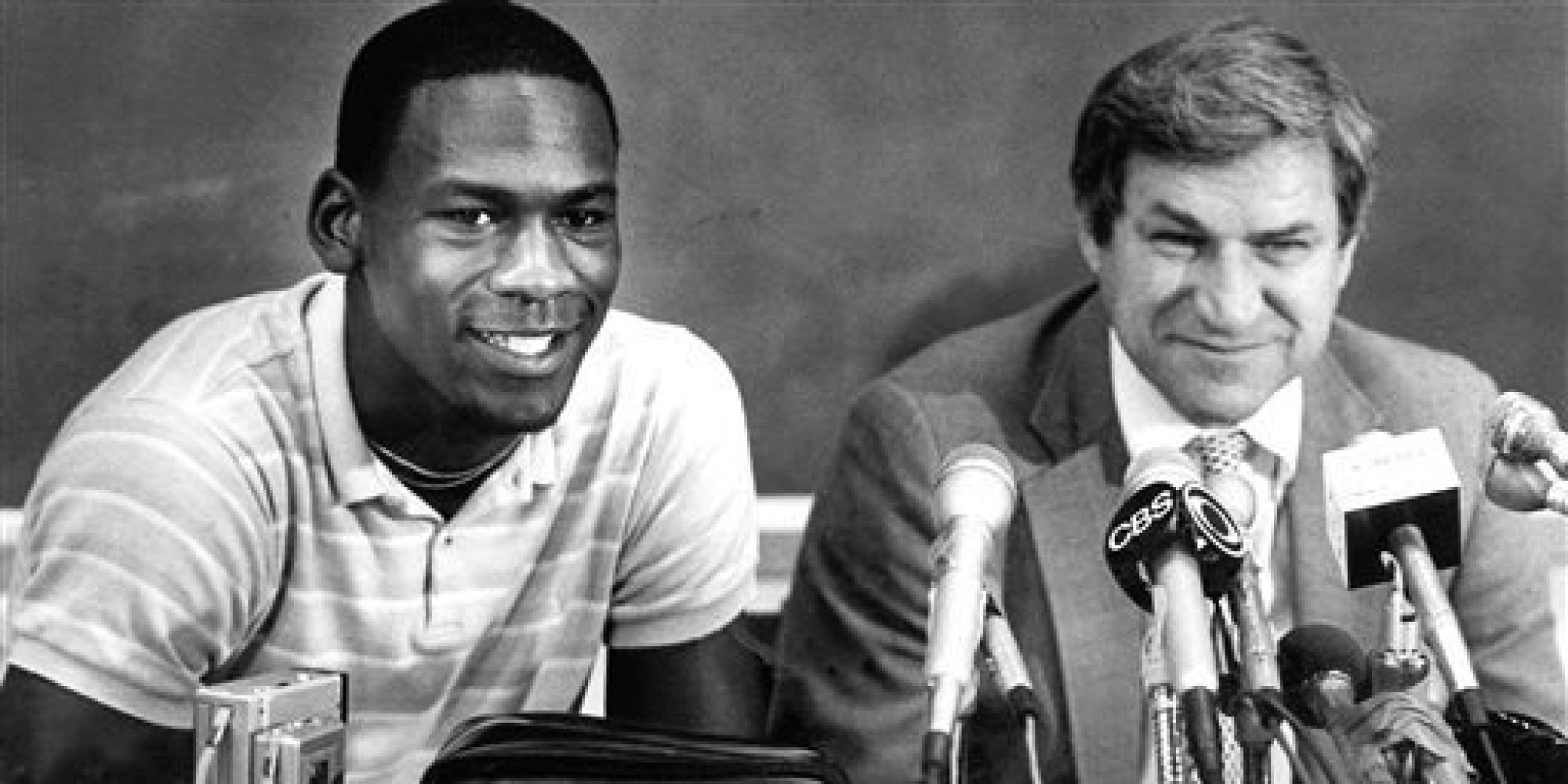 Editor's Note: This is a special remembrance of legendary University of North Carolina men's basketball coach Dean Smith, who passed away February 7 at the age of 83. Waddell, currently the senior associate athletic director at the University of Illinois and the former athletic director at Towson University, wrote about his personal relationship with Smith, formed over Waddell's lifetime.
By Mike Waddell
Special Contributor
College Sports Journal
CHAMPAIGN, IL. — I believe I first met Dean Smith at a Ram's Club event when I was five. He autographed a little Tar Heel sticker and wrote… To a Future Tar Heel, Mike … Dean Smith.
The next year I was all decked out in a UNC hoops uniform, No. 12, after my favorite player, a point guard from Rocky Mount named Phil Ford. For the rest of my childhood up until April 1994, my greatest sports love was Carolina Basketball.
I went to Carolina Basketball School for seven years and loved every minute of it.
Our love affair with the program was family wide. This would not have happened without Coach Smith's creation of a model program. My Mom loved his 96% graduation rate and my Dad's affinity was from when he helped integrate Chapel Hill.
In a day and age of coaches who use foul language I never once heard the man utter a curse word. He had a sarcasm that would cut you to the core of your soul, but it was always in a way that made you think, he did not come right at you, so even in that sense he was teaching and challenging you.
Read more: Remembering UNC Men's Basketball Coach Dean Smith