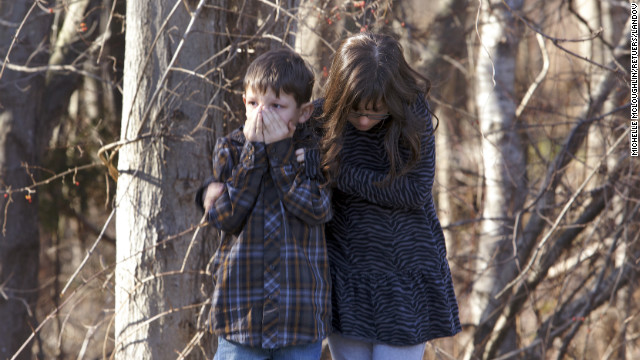 By Chuck Burton
Publisher/Managing Editor
College Sports Journal

PHILADELPHIA, PA. — Overall, people in the Northeast are tough.
Maybe it's the cold, New England winters, the thick atmosphere around the financial and media centers of the large cities, or maybe it's just something in the cold melted waters in the tiny hills we call mountains.
Or maybe it's some of the calamities we've had over the last decade-plus. 9/11. Terrorism threats. Multiple storms that have knocked out power, crippled businesses and wrecked homes.
The latest happened this Friday, in a tiny, upper middle-class Connecticut hamlet only a half an hour from where I grew up. My toughness, and a lot of the toughness that exemplify many of the people in the Northeast, disappeared.
Like many others, I wept for the victims of Newtown. But I was also appreciative for two hugely entertaining FCS football games that provided a very welcome distraction from the horrible events of Friday.
By David Coulson
Executive Editor
College Sports Journal
PHILADELPHIA, PA. — The memories of a 20-point, fourth-quarter comeback that Sam Houston State had pulled against Eastern Washington in a 2004 NCAA Division I Football Championship quarterfinal game had long since faded at what was when called Woodward Field.
But on Saturday on the three-year-old Tabasco-red turf of the rechristened Roos Field, No. 2 seeded Eastern Washington needed an even bigger miracle than that, trailing 35-0 at halftime in a Football Championship Subdivision semifinal against those same Bearkats.
This time, however, there were no blocked field goals in the final minutes by the trailing team and a needed defensive stop didn't materialize for EWU as Sam Houston State hung on for a wild, 45-42 victory.
SHSU (11-3) will meet top-ranked and defending national champion North Dakota State on Jan. 5 in Frisco, TX. in a rematch of last season's national title tilt.
Read more: Sam Houston State Holds Off Second-Half Comeback From EWU
By David Coulson
Executive Editor
College Sports Journal
PHILADELPHIA, PA. — For an entire season, the kicking game had loomed as Georgia Southern's Achilles' heel.
And on Friday night in Fargo, N.D., the ability to make a place kick stood between the No. 5-seeded Eagles extending their NCAA Division I Football Championship semifinal matchup with top-ranked North Dakota State to overtime, or possibly the end of an era in the Football Championship Subdivision.
But Drew Ruggles had a 50-yard field goal attempt with 31 seconds left blocked by Carlton Littlejohn as NDSU held on for a 23-20 victory at the sold-out Fargo Dome to advance to the national championship game on Jan. 5 in Frisco, TX.
Ruggles had been recruited off the Georgia Southern men's soccer team this week in an attempt to shore up the Eagles' shaky kicking game, which had already cost GSU two losses this season to The Citadel and Appalachian State.
Read more: North Dakota State Blocks Georgia Southern's Path To FCS Title Game
By Donal Ware
HBCU Columnist
College Sports Journal
FLORENCE, AL. — The Winston-Salem State Rams are just one game away from doing something that no other Division II HBCU football program has ever done.
Win a national championship.
The Rams (14-0) have already done something that no other HBCU football program has done and that is to win 14 games in a season, besting their own mark from last year when they won 13 games. They are the defending Boxtorow HBCU football champions.
Two other HBCU football programs have won national championships. Florida A&M won the first ever NCAA Division I-AA championship in 1978.
Read more: Winston-Salem State Takes Aim At Division II National Football Championship