2022 FCS Season Preview: East Tennessee State
East Tennessee State went 4-2 in the spring season and backed it up in the 2021 season with an 11-2 record and a Southern Conference title. The Buccaneers earned a playoff seed where they fell to eventual National Champion North Dakota State in the quarterfinals.
Everyone knew the Buccaneers would have a solid run game with Quay Holmes and Jacob Saylors. But the quarterback position was a question mark. Tyler Riddell took the reigns as a freshman and while he didn't light the world on fire, he ran the offense efficiently. The Buccaneers turned the ball over only 12 times the entire season while forcing 25 on defense.
Holmes was the biggest loss on the field, but Coach Randy Sanders was an equally big loss as he elected to retire after the season. Former Furman Associate Head Coach George Quarles takes over in 2022.
(For a link to CSJ's full 2022 SoCon preview, click here.)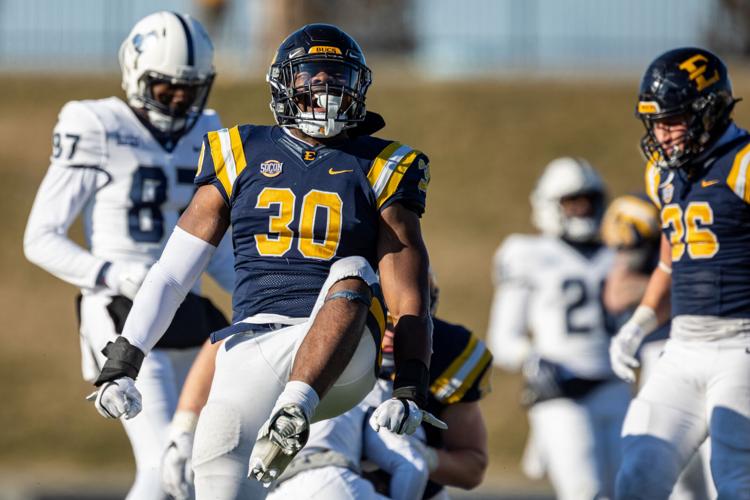 Impact Players
RB Jacob Saylors takes over the #1 running back role after Quay Holmes completed his college career. Saylors ran for 1019 yards and 10 touchdowns and 7.1 yards per carry. It will be interesting to see how he adjusts to an even bigger workload.
WR Will Huzzie will be back as Riddell's top pass catching option. Huzzie led the team in receptions, yards and touchdowns and should do so again this year. There are other options in all levels of the pass game, but Huzzie gets the ball when a play needs to be made.
LB Donovan Manuel led a strong defense with 124 tackles. He also had 9.5 tackles for loss and three sacks.
Key Game: October 1 vs. Chattanooga
Worst Case: Holmes is missed more than anticipated and the Buccaneers finish around .500.
Best Case: Riddell and the offense takes a step forward and the Buccaneers repeat as SoCon champs and earn another seed in the playoffs. Quarterfinals appear to again be the ceiling.
East Tennessee State 2022 Season
William B. Greene Stadium
TV/Streaming:
ESPN+/Nexstar
William B. Greene Stadium
William B. Greene Stadium
William B. Greene Stadium
William B. Greene Stadium
Jamie is a proud 2002 graduate of James Madison University. He's witnessed the growth of the program from no one in the stands in 1998, to the hiring of Mickey Matthews, to the 2004 National Championship, to the 2008 team, to the struggles in the early 2010s, and finally the rebuild under Mike Houston. He also allegedly really enjoys Washington, DC-based Stanley Cup winners.
Reach him at: