2018 College Football Team Previews: Idaho State Bengals
July 29, 2018
Idaho State Bengals
Location: Pocatello, ID
Coach: Rob Phenicie (4-7) 2nd Season
Stadium: Holt Arena (Capacity: 12,000)
CSJ Projections:
11th: Big Sky
3rd: Idaho
68th: FCS
197th: Division I
2017 In A Sentence: In Coach Phenicie's first season with the Bengals, his team matched the win total of the prior two seasons combined in finishing 4-7 overall (2-6 BSC)
Biggest Shoes to Fill: OG Skyler Phillips started all 46 games played for the Bengals with a majority coming at right guard. As a senior last year, he was a third-team All-American by the Associated Press, first-team all-conference pick. He signed a college free agent contract with the NFL's Seattle Seahawks this past spring.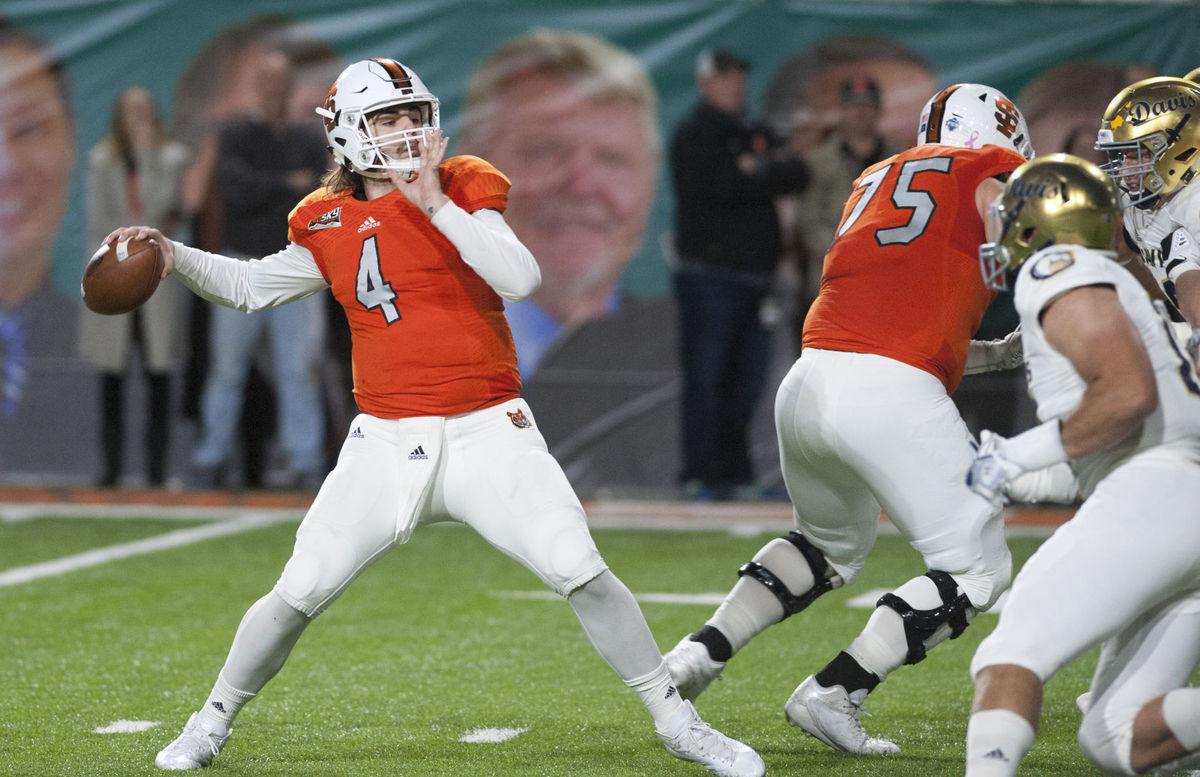 Key Player: Senior QB Tanner Gueller has started in each of his first three seasons for the Bengals and will need to provide his offensive leadership this year. Last year, he passed for 2,754 yards and 22 TDs.
Fearless Prediction: With an improved win total last year and a number of key contributors back this fall, ISU has the ingredients to make the next step to the upper half of the Big Sky standings. The question, however, will be if they can compete with that level–something they could not do well last year.
Originally from LaMoure, North Dakota, Kent is a 1996 graduate of North Dakota State University. His prior writing experience is over 15 years having previously worked with D2football.com, I-AA.org, and College Sporting News before coming to College Sports Journal in 2016. His main focus is college football in the western half of the United States– the Big Sky Conference and Missouri Valley Football Conference within the Division I FCS. And in 2017, he began also to look at the FBS Group of Five conferences of the American Athletic, Conference USA, Mid-American, Mountain West, and Sun Belt.
Reach him at this email or click below: