Breaking Down The FCS Class At The NFL Combine
By Josh Buchanan
NFL Columnist
College Sports Journal
PHILADELPHIA, PA. — Each year around 330 prospects are invited to the annual event and there are always 20-25 small school prospects in that group. I have decided to take a look at those we expect to test well, those who have to answer questions, and even those I believe would be better replacements for some invited to the event.
TEST FREAKS
Here is a look at those who we believe will light up the NFL Scouting Combine.
Justin Bethel
Presbyterian College
Cornerback/Safety
Bethel only ran a 4.57 40-yard dash in the spring but at 5-foot-11, 196 pounds he could jump in the 40-42-foot range in the vertical and his tape shows better than 4.5 speed. It's likely he runs in the 4.4s and tests very well all around to improve his stock.
DeAndre Presley
Appalachian State
Cornerback/Returnman
While he stands at just 5-10 and weighs only 177 pounds, you can expect Presley to test off the charts. His short shuttle, 3-cone, 10-yard, 40-yard dash, and vertical should all look good compared to others.
He is a fluid and explosive athlete who could run in the 4.3s and really open eyes. Plus he could throw, catch passes, carry the ball out of the backfield, returns punts and kicks, and even line up at corner. With versatility and speed like his, it is tough to imagine he won't get drafted.
Josh Norman
Coastal Carolina
Cornerback
Norman stands at 6-0-plus, tips the scales at 203 pounds and moves very well, which leads you to expect good times in change of direction drills. He can jump and runs well on tape so he should run in the 4.4s in the 40 and jump in the upper 30s in the vertical.
Brian Quick
Appalachian State
Wide Receiver
Quick is a guy who was described by his strength coach over two years ago as one of the best testers in the ASU program. At 6-4, 220 pounds, he is a guy who could run in the 4.48-4.52 range and jump around 38-40 inches in the 40-yard dash.
He is a fluid route runner who looks the part with a chiseled frame. He passes the eyeball test and should do very well in workouts. Making money in testing should be no problem if the tape matches his results.
Worth Mentioning
Christian Thompson, South Carolina State, Free Safety; Micah Pellerin, Hampton, Cornerback; Emil Igwenagu, Massachusetts. Fullback/H-Back/Tight End; Asa Jackson, Cal Poly, Cornerback.
SOMETHING TO PROVE
Jewel Hampton
Southern Illinois
Running Back
Hampton was a surprise early entry as a guy who we already gave a priority free agent grade to on junior tape and did not believe he would be a high pick like we did with Taiwan Jones last year. He has a poor medical history thus will be a guy who will definitely be poked extra during the medical tests.
Hampton, who surprisingly passed up his senior year to enter the draft after a checkered career at iowa and Southern Illinois needs to test well to ease concerns about his injury history and athleticism.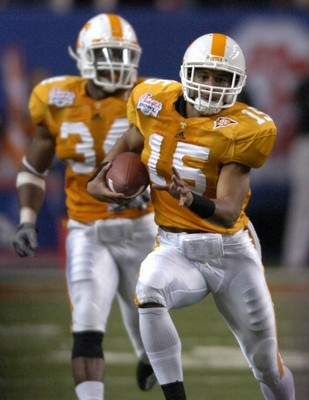 Janzen Jackson
McNeese State
Free Safety
Jackson went from a potential top 50 pick at Tennessee back in 2010 to a guy who did not start at FCS power McNeese State and has questions to answer regarding an arrest, his family background, and more.
He's a guy who is described as smart by those who knew him but our sources said he struggled to learn the system so he did not play as much as he should at McNeese State. His talent makes him a guy teams will want to comb through in depth at the combine.
Trumaine Johnson
Montana
Cornerback
Johnson is a big kid at 6-2, 205 pounds and has talent but was arrested during the season and declined a Senior Bowl invite saying he was not ready. It's hard to believe any prospect could not be ready for something as prestigious as the Senior Bowl.
Now he has him as a guy who went from a third-fourth round grade to a guy who has questions to answer just to make sure he is even drafted despite the potential to be a starter at some point.
Patrick Witt
Yale
Quarterback
Witt has a character flag after the whole Rhodes Scholarship controversy and combined with a down senior year where he was an honorable mention All-Ivy selection with 14 interceptions after many expected he would be a first-team All-Ivy selection.
NEED A GOOD WORKOUT TO GET DRAFTED
Paul Cornick
North Dakota State
Tackle/Guard
Cornick only ran in the 5.2-5.3 range in the spring and is a guy who doesn't look like a test freak on tape. While he is a very good player he did not play as well at the Players All-Star Classic and is a guy who probably needs a very good workout to guarantee he is drafted.
BIGGEST COMBINE SURPRISE INVITE
Here is a look at a player who surprised us the most by receiving an invite.
Caleb McSurdy
Montana
Inside Linebacker
This is a no brainer selection after he was not considered a prospect last spring coming off just a second-team All-Big Sky season with 4.8 speed. McSurdy appeared to be more of a 4.7 speed guy and was a first-team All-American who played like a mad man in the playoffs finishing the 2011 season with 130 tackles.
With the success of former Montana players like Kroy Biermann, Dan Carpenter, Colt Anderson, Marc Marianai and others, make sure to keep an eye out on this fast rising prospect.
TOP COMBINE SNUB
Our top rated player who we expect will prove to have been a major oversight.
Matt Veldman
North Dakota State
Tight End
Veldman improved heavily from his junior year showing better blocking and caught the ball well. He has medical concerns from the past but is a guy with the size, hands, and athletic ability that give him an upside that could be hard to pass up on draft day.