Last week, both VMI and Chattanooga fended off tough oppponents to remain unbeaten in the spring season. Chattanooga got a 42 yard field goal from Skyler Wilson midway through the fourth quarter to beat Furman. For VMI, Jacob Herres caught a 17 yard touchdown to tie the game with just over aminute left. The extra point was missed and the game went to overtime. After a Samford touchdown, Herres caught an 18 yard touchdown and VMI went for two and got it on a pass from Reese Udinski to Michael Jackson to get the win.
The race for the SoCon title looks to be down to three teams, Chattanooga, VMI and East Tennessee State. ETSU only has one loss and still plays both of the unbeatens. As of now, VMI and Chattanooga do not play.
2020-2021 SoCon Standings
Mercer at Chattanooga
Streaming: ESPN+ (subscription req'd), Radio: WFLI 97.7 FM
Mercer has beaten the two bottom feeders of the Southern Conference and scored 40 plus points each time. In the two losses against better teams they have only scored 14 in each game. The Bears are clearly a mid pack team at this point who can do some damage based on matchups. Carter Peavy hasn't been very accurate at the quarterback position, but unlike Harrison Frost, he isn't turning the ball over in droves. The defense is allowing 33 points per game which is keeping the Bears from being able to pick up more wins. The offense cant keep up with the defensive inefficiencies.
Chattanooga is 8th in the FCS allowing just 213 yards per game. The issue for the Mocs is that they are only scoring 19 points per game. So far that has been enough to win games. But against better teams, they will need more from the offense. They have also turned the ball over a few times at inopportune times, giving their opponents life. Tyrell Price has scored in every game so far this Spring and will be counted on to continue that. The Mocs average nearly 9 tackles for loss each game. Keeping their opponents behind the sticks has been a key to their success so far.
Fearless Prediction: Mercer doesn't play well against better opponents. Chattanooga has been excellent this spring. That will continue. Chattanooga 23, Mercer 14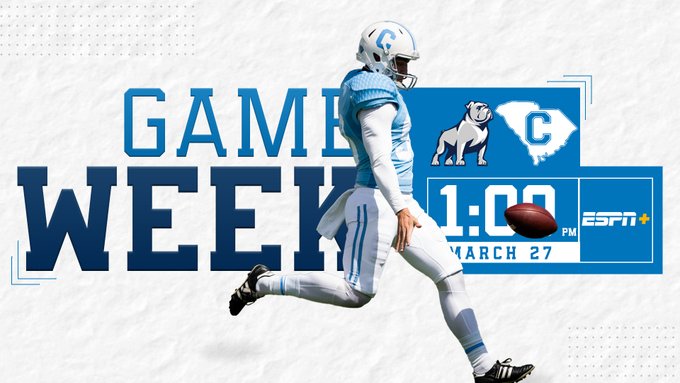 Samford at The Citadel
Streaming: ESPN+ (subscription req'd), Radio: WQNT (102.1 FM/ 1450 AM)

Had Samford been able to hold fourth quarter leads against Furman and VMI, we may be talking about their shot at the playoffs. As it stands, they lost to both of those teams in overtime and sit at 2-3 and out of the discussion.
Since taking over at quarterback, Liam Welch has been excellent. He has thrown for just shy of 1500 yards and eight touchdowns, including 570 and 4 last week in the losing effort. He does have four interceptions on the year which has hurt the Bulldogs. Welch also has three rushing touchdowns. For all of the success on offense, Samford cannot get off the field on defense. The Bulldogs are allowing 32.8 points and 455 yards per game. So while their games are entertaining, that's no recipe for victory.
A win is something The Citadel would love to have. Between the fall and spring , they do not have one, but have eight losses. There is little offense for El Cid, averaging just 14.5 points per game while giving up 30. There isn't much positive going on in Charleston for the boys in blue this season. They will just be getting reps and preparing for the Fall.
Fearless Prediction: This looks like a spot for Samford to really pad their offensive numbers. Samford 40, The Citadel 23
Western Carolina at East Tennessee State
Streaming: ESPN+ (subscription req'd), Radio: WXSM
Western Carolina is allowing 523 yards and 42 points per game. They cant stop the run or the pass, giving up over 200 yards per game in each. On offense, its just as bad. The Catamounts are scoring 16 points and amassing just 275 yards per game. The do have a win over The Citadel, but theres not much else to write home about. The lone bright spot is running back Spencer Donnavan who has run for 678 yards and six touchdowns.
East Tennessee State is still in the hunt for the Southern Conference. If they win out, they will gain the conference's automatic bid to the playoffs as they still have VMI and Chattanooga on their schedule. Their game against Wofford was postponed, so they are just 2-1 at this point. Quay Holmes continues to carry the offense, but even he is not having a great season by his standards with just 73 yards a game. He does have four touchdowns. The Buccaneers will need another gear after this week if they want to make the playoffs.
Fearless Prediction: Don't over think this. East Tennessee State should roll. East Tennessee State 31, Western Carolina 10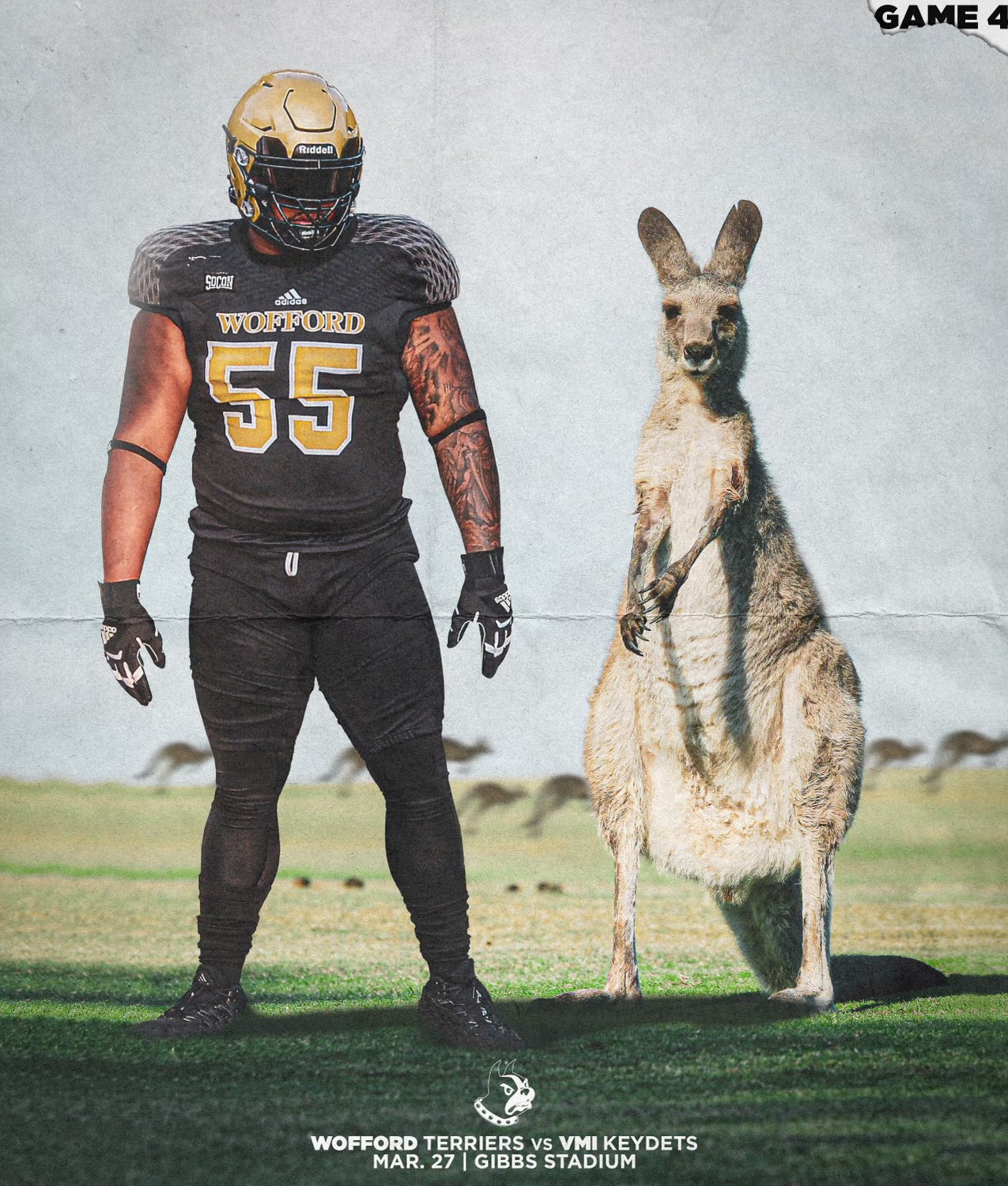 If VMI is for real, this is the time to prove it. They are facing the perennial conference champions who come in 1-2. This is a game the Keydets have to win. Reese Udinski finally had his first 300 yard game last week at Samford, and they needed every bit of it. The offense is starting to roll like it has been expected to all season. Udinski is up to 1087 yards and seven touchdowns on the season. On the ground, Korey Bridy has 313 and four touchdowns. But the story for the Keydets has actually been their defense, specifically the run defense. They are allowing just 91.8 yards per game. In the Southern Conference, that is key. And it will be this week against Wofford.
Wofford is coming off its bye week and the Terrier faithful is hopeful it provided a much needed reset for the team. At just 1-2 it doesn't look like their streak of conference titles will continue. A Spring season is a good time to try something new of offense where the Terriers said they wanted to throw the ball more. It hasn't worked out. Will the Terriers go back to the run heavy offense of the past? The issue there is that their quarterback, Jimmy Weirich does not add anything to the run game. The defense is capable of keeping them in games, but they'll need more moving forward.
Fearless Prediction: VMI a road favorite at Wofford? Things have changed. This is the Keydets time. VMI 34, Wofford 23
Jamie is a proud 2002 graduate of James Madison University. He's witnessed the growth of the program from no one in the stands in 1998, to the hiring of Mickey Matthews, to the 2004 National Championship, to the 2008 team, to the struggles in the early 2010s, and finally the rebuild under Mike Houston. He also allegedly really enjoys Washington, DC-based Stanley Cup winners.
Reach him at: