Compared to the chaos of the final week of February, where we saw half the top 25 lose, the results of the first week in March could instead be called "March Mildness".
It was not a weekend without drama, but it was a weekend where nobody here at College Sports Journal had to dig down very deep to make our Top 25 ballots.
Like we do every week, we still discussed the results of the weekend.
College Sports Journal: So last week was pretty calm and predictable compared to the prior week's craziness?
ROB BUTLER: No doubt – it makes completing a top 25 much easier. North Dakota State's Zeb Noland struggled again in a 25-0 victory… so should they make a change at QB? James Madison found a way to win and proved why they're No. 1.
JAMIE WILLIAMS: No doubt. This past week was much calmer than the week before, and it was downright docile from an upset standpoint. The question that remains for me: Is this the spring starting to settle in or is it the calm before the next storm?
CHUCK BURTON: Part of that had to do with the luck of the matchups, but yeah, there was a lot more normalness. Though there was still some chaos if you look hard enough – James Madison struggled for a half against Elon before taking care of business, for example. But there were no Southern Illinois-over-the-Bison level upsets this week.
KENT SCHMIDT: Agree, this past week was much more predictable than Week 2. I know in the Missouri Valley for example all favored teams won after three lost in Week 2. There are still some doubts though amongst the MVFC squads. It appears there are some offensive struggles with North Dakota State, UNI, and Illinois State–three teams predicted to be in the top half of the league this spring. It will be interesting to see each of these teams progressions over the next couple of weeks of game play.
RAY MALONEY: As much as I have long enjoyed college football, I find it difficult to think things will return to normal this spring. As long as we have a cloud of uncertainty hanging over us, I see the spring season as nothing more than spring practice with higher stakes. A Salukis-over-the-Bison level upset is unlikely to take place again anytime soon. It would be one thing if the final score had come down to a lucky (or unlucky) bounce one way or another. The fact SIU dominated the Bison in the manner we witnessed tells me that it was simply one of those days that John Denver crooned about: "some days are diamonds, some days are stones."
BEN SCHLEIGER: BEN: I agree that this week was more of a "normal" week, but some top teams are still not operating at their full potential. James Madison rallied to beat Elon, the North Dakota State defense played well despite QB Zeb Noland still not doing great, and North Dakota did not dominate South Dakota as much as many thought. Weber did not have a chance to shine over the others as their contest was canceled.
CSJ: What can we read into the struggles of JMU and NDSU to dominate teams that, on paper, they should beat soundly?
CHUCK: Personally I try not to overemphasize margin of victory in wins as long as a team wins. In the end, JMU is 3-0 and NDSU won by 4 scores over Missouri State – trying to say the margin should have been bigger isn't something I do, generally. Every college team has a down week here or there, and as long as they come out with a win, I'm not too concerned about it.
BEN: I fully believe that the margin of victory says a lot about a team's attitude and how successful their schemes are. JMU's 20-17 win over Elon shows huge mistakes early on that almost doomed the Dukes. When 70 percent or more of your points come in the 4th quarter, that should be a huge red flag. Elon had the Dukes number in the passing game and the scoreboard for three quarters. JMU was number one this week for me purely based on a 3-0 record and we did not get to see Weber State this week.
JAMIE: You can look at one spot for both JMU and NDSU – the quarterback position. For the Bison, Zeb Noland clearly isn't the answer and will not be the guy in the fall. But they can still run the ball and play strong enough defense to win games. For the Dukes, Cole Johnson was finally pulled in the third quarter in favor of Gage Maloney. From there, the Dukes offense scored enough to win the game. Maloney was named the starter this morning. For all the criticism that the Dukes offense has rightfully taken, dont overlook how dominant the defense has been 102 second half yards and zero points allowed. That is 102 total, not average.
ROB: A win is a win – I don't put much stock into whether or not a team covered the point spread. I think tight games can test a team's resilience and make them better.
KENT: I know at times over both program's run of winning in the past few years that there have been some ups and downs with how each play within their respective conferences. I think it has to do more with their opponents knowing these opponents well and gearing up to play the kings of their respective conferences. Both JMU and NDSU have to show some different wrinkles especially on their offensive attacks that I don't think either have shown yet. This is another area I would look two or three weeks in the future to see if both are still this way or if their coaching staffs have found things that can work more effectively over this span–that is assuming both still find ways to win those games in the interim.
CSJ: What was the game of the week last week?
KENT: My game of the week was Northern Iowa beating Illinois State at home 20-10. This was a game if you really like strong defenses. Each team scored touchdowns after turnovers and UNI found a way to get a little more offense than the Redbirds overall. UNI is in a good position despite losing its season opener now. If the Panthers can somehow win at Southern Illinois this week, the schedule is inviting for the Panthers to run the table until the regular season finale against NDSU at home.
ROB: I thought Southeastern Louisiana getting by McNeese 25-20 was an outstanding game. The Cowboys were driving for the winning score with just over two minutes remaining when QB Cody Orgeron fumbled four yards from the end zone. Southeastern Louisiana's Alex Ramos recovered, and the Lions never gave the ball back – Lions won 25-20.
CHUCK: I thought the overtime game between Chattanooga and The Citadel was sneakily an amazing game. The Citadel battled really hard to get the game to overtime, and once there Chatty's head coach Rusty Wright went for two in OT for the win – and got it. It was a gutsy call that worked out for the Mocs and will really serve this team well, I think, in a SoCon that seems less dominant at the top than previously thought. I do believe in close, winning character-building wins, and this was one of them.
BEN: Citadel and Chattanooga made for the most exciting finish, but two other games caught my eye. One, Albany beating New Hampshire 24-20 in a struggle of a game was a gritty win that deserved more spotlight. A secondary game that perked my interest was Idaho's breakdown against UC Davis. It was a tough game, but it seemed like Idaho was capable of the win through three quarters. Finally, in the fourth quarter, Rodrigues was able to lead the Aggies to 13 more points in order to put away the Vandals. Rodrigues played well above the talent level I had him graded at and Ulonzo Gilliam Jr. picked up the slack very well.
JAMIE: The game of the week for me also came from the Southern Conference where Samford raced out to 24-7 and 34-20 leads before the Paladins came back to send the game into overtime. Furman scored on their possession. It looked like Samford was about to match that score when they fumbled and it was recovered by Furman at the 2, icing the comeback win.
RAY: I listened to a big chunk of the Murray State/SE Missouri game on the radio and must admit, while both teams struggled offensively, the fact MSU came away with the win against the defending OVC co-champion speaks volumes of the direction the Racer program can be headed with a new coach.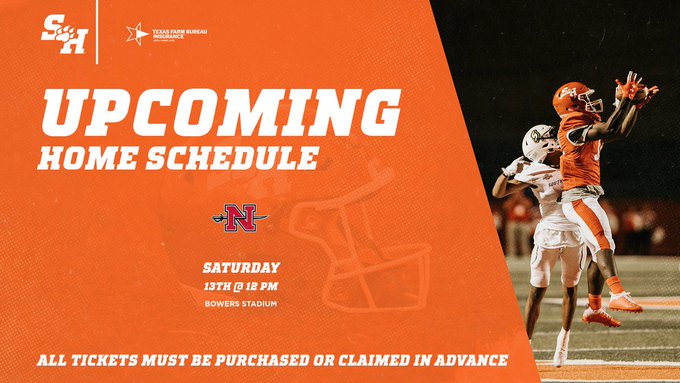 CSJ: What game next week now comes into focus after last week's results?
CHUCK: Nicholls at Sam Houston State should be a dandy. Will the scoreboard operators be able to keep up?
ROB: Nicholls at Sam Houston is a must-see game – it could decide the Southland.
JAMIE: The Southland is on the line when Nicholls travels to Sam Houston. If you like offense, this game will be for you. The winner has the inside track to the autobid and even potentially a seed in the playoffs. The loser isn't done, but there will be nervous weeks ahead. Is Sam Houston back among the top FCS teams? Is Nicholls ready for that next step?
BEN: Nicholls/ Sam Houston is the obvious choice of GOTW and it should be quite the barn burner. An intriguing backup is the UC Davis at Weber State matchup. The Aggies have an explosive offense that can wear down an opponent over time with a decent defense. The Wildcats have a dynamic offense and an opportunistic defense which makes them unpredictable and exciting.
RAY: Sticking to the OVC, Sunday's game between Murray State and Tennessee Tech could prove to be a critical game as there is little room for a letdown in an abbreviated season. A win by the Racers will allow them to remain atop the conference standings while a loss would do nothing but create a logjam and throw the conference race wide open.
KENT: Northern Iowa at Southern Illinois is my game of the week. Both started their spring seasons with losses and now both have won two games in a row. This will have a key game for both to stay in the MVFC title race.