North Dakota State, South Dakota State, Sam Houston and James Madison are in our Top 25. What – you, too?
This week, a Power 5 FBS team was upset by an FCS team with a fraction of their athletics budget. Again?
By any measure FCS as a whole has had an astoundingly great year so far. The FBS upsets keep coming so often that it almost seems routine every week. The top teams keep winning. The lower teams in the Top 25… for the most part just keep on winning, or at least don't lose to non-FBS teams. There have been a handful of matchups that have jostled the Top 25, but not many.
This week, we convened and talked it all over.
College Sports Journal: Northern Arizona beats Arizona for the first time in 89 years. The Lumberjacks were 0-2 entering this game, and was yet another game that even most experts didn't think would be close – yet they did it!
Chuck Burton: The story of NAU's victory over Arizona in 1932 was a great one – after his team tied the game late, head coach Rudy Lavik seemed like he was going to attempt an extra-point to tie the game at 6, but instead executed a perfect fake extra point from kicker Jiggs Insley, who passed the ball to their tall WR Jackson to get the game-winning conversion.
After that game, "NAU English professor Mary Hill was so impressed with the upset win that she commissioned a 25-pound, custom-forged copper ax to commemorate it. The ax remains housed in the Cline Library on NAU's Flagstaff campus."
It's amazing to contemplate that NAU's 1932 win involved a late 2-point conversion for a Lumberjack win, and it was DL Carson Taylor's immense pressure on Arizona's 2-point try – making it to Arizona QB Jordan McCloud, disrupting his pass to flutter – that ended up incomplete.
The only question left is, what will the 2021 NAU administration do now for the encore now that they've done it again?
Ben Schleiger: It's a worst to first scenario that helped the FCS secure another FBS win. Can they keep it up against a pitiful NoCo Bears next week? Their home field rivalry streak since 2013 remains to be broken.
Jamie WIlliams: Outside of Flagstaff, the happiest bunch has to be Sam Houston. Their win over NAU looks much better now.
Preston Adams: No one outside of Arizona thought could be a potential upset. We'll see how this changes the season for the Lumberjacks.
CSJ: What about the other games?
Rob Butler: There were two for me. When Incarnate Word headed to Texas State, I knew going in it would be close – the Bobcats outgained the Cardinals 460-455 and had the upper hand in time of possession, 32:14 to 27:46. UIW has an outstanding QB in Cameron Ward – he completed 31 of 47 passes for 376 yards, four touchdowns and an interception. This game was intriguing for me because Texas State was once a member of the Southland Conference
before making the jump to FBS in 2012. As a result, UIW got yet another FCS scalp as they beat Texas State 42-34.
I also watched Lamar upset Northern Colorado 17-10 in overtime. The Bears' kicker nailed a 57-yard field goal late in the game and I thought the Cardinals were done. But they marched down the field and tied it with a chip-shot FG to force overtime and eventually win it. The Cardinal defense was stout all day long. If this offense gets rolling, they could really surprise some people.
Ray Maloney: There are few things better than Saturdays in September. With the boatload of games on various network channels and radio broadcasts there is never a shortage of games and this past weekend was pretty darn special. There were few surprising results, other than Nebraska playing Oklahoma as close as they did, so I enjoyed looking for teams that played in the moment.
Instead of falling for the proverbial "trap" games, teams that simply went out and got the job done. Austin Peay did that against a Morehead State team. The Govs, behind the play of QB Draylen Ellis' career-day. looked impressive in their win. North Dakota State was another team that went on the road and manhandled its opponent. Reports are that many Towson fans began leaving midway through the game.
Chuck: I was thrilled by Villanova's furious come-from-behind victory against Richmond – I had to watch the highlights twice to believe it. These were two teams I had seen play Lehigh and it was every bit the championship bout I expected. Villanova showed me a lot in how they came back and won. I see both being real FCS playoff contenders this season.
Jamie: The big top ten matchup between James Madison and Weber State mostly lived up to the billing. The first half was very tightly contested. The turning point was JMUs' defensive lIne shoving the Weber line back into Randall Johnson, forcing a fumble that Josh Surratt took to the house. Instead of a 10-6 or 10-10 game, it was a 17-3 game. The Dukes dominated the second half and were up as much as 37-10 before they pulled the reins and Weber got two garbage time touchdowns. The Dukes are for real and a serious title contender.
Preston: The game between James Madison went about as I would have expected. It was close in the beginning, but a key turnover turned scoop and score gave JMU a 17-3 lead. The Dukes never looked back from there. They were up 37-10 in the 4th and clearly shifted down a couple of gears for Weber State to snag a couple late scores. We'll see how much the playoff committee actually was paying attention to this game.
Ben: Can we get UIW some love this week! Texas State might not be a great FBS team, but Cameron Ward went off on them. An 8-point win for Incarnate Word over anyone is usually a big deal, but an FBS team is special.
CSJ: The Top 25 has been downright boring to pick the last few weeks. In your mind, why is this?
Chuck: It seems to be a year where voters, for whatever reason, correctly deduced the teams that should have started the year in the Top 25, and unusually, all of them, for the most part, have delivered. Some of it seems to involve teams scheduling cupcakes in the early going (looking at you, Montana State), but not all.
In general, too, many FCS teams are scheduling FBS teams that have a practical effect of not moving the needle in the Top 25, even in losses. Take Delaware, for example. They lost to Rutgers this weekend – an entirely predictable result that didn't move them up, or down. When you have enough games like that up and down the rankings, you end up with a stagnant Top 25.
This week we should start seeing some more surprises as more teams play games that matter.
Ben: The first few weekends of FCS football are filled with Hodgepodge games. D2 wins don't help, but losses severely hurt. FBS losses don't hurt, but wins can really help. The far swings of both situations do not happen often. Outside of that are lower division games and random FCS scheduling, like Southeastern Louisiana headed to, of all places, Central Connecticut State. Unless it is a ranked out of conference matchup, it won't do much more than a generic conference win.
Jamie: I think everything Chuck said was pretty accurate. Between the cupcakes and the FBS money games, there isn't a lot of room for change and movement. Teams will be getting into their conference schedules over the next couple weeks, so look for the movement to start and continue through the month of October.
Preston: Apart from the CAA, the schedule has been thin on early season conference play, and the cross conference match ups between ranked teams haven't been as prevalent as in the past. Even the FCS over FBS upsets, for the most part, didn't cause seismic movement because the teams were either already ranked, or not on the radar. It will get a lot more interesting from now on.
Ray: For me. making my picks in this week's poll was downright tough. I could not find it in myself to move a team that was idle and had a tough time moving a team up after a lopsided win over a team that they should have handled easily. And my refusal to get all giddy over the FCS over FBS upsets of the first week proved to be spot on. Montana's win over Washington was not overly impressive to me considering Washington was 3-1 last season and came within a few plays of finishing 1-3. And then look at what Michigan did to UW the following week. Washington had a streak of something like 20 straight possessions where they failed to score before finally getting on the board against the Wolverines. The same with Eastern Washington beating UNLV in double overtime … and then watching what Iowa State did to the Rebels on Saturday night.
CSJ'S TOP PERFORMERS ON OFFENSE. DEFENSE, SPECIAL TEAMS (AS DETERMINED BY THE STAFF)
Offense: Eastern Washington QB Eric Barriere. Barriere passed for 487 of his career-high 542 passing yards in the first half of Saturday's 62-56 win at Western Illinois, which broke the FCS record for most yards in a single half. Barriere also tossed six touchdowns, which was one shy of tying his own school record and marked his fourth game with at least six scores.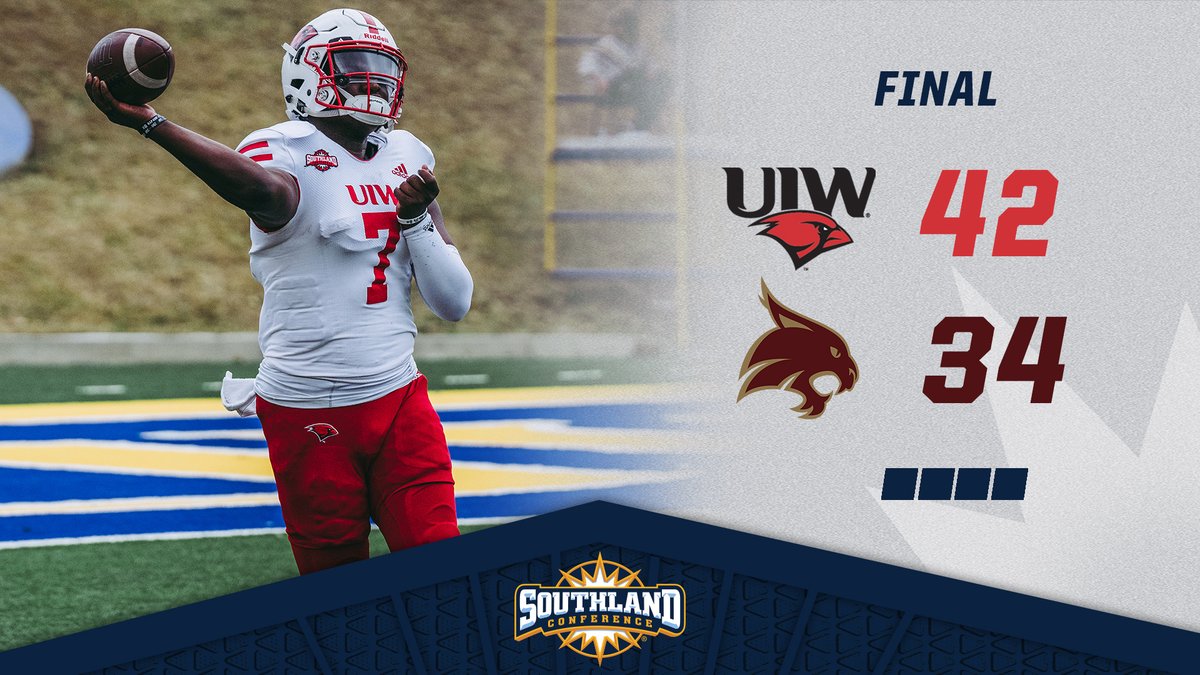 Offense: Incarnate Word QB Cameron Ward. Ward threw for a season-high 376 yards and four touchdowns to power the Cardinals to a 42-34 win over Texas State. It was the first victory against an FBS opponent in program history.
Offense Honorable Mention: WR Christian Watson, North Dakota State, QB Dan Smith, Villanova, QB Cole Kelley, Southeastern Louisiana.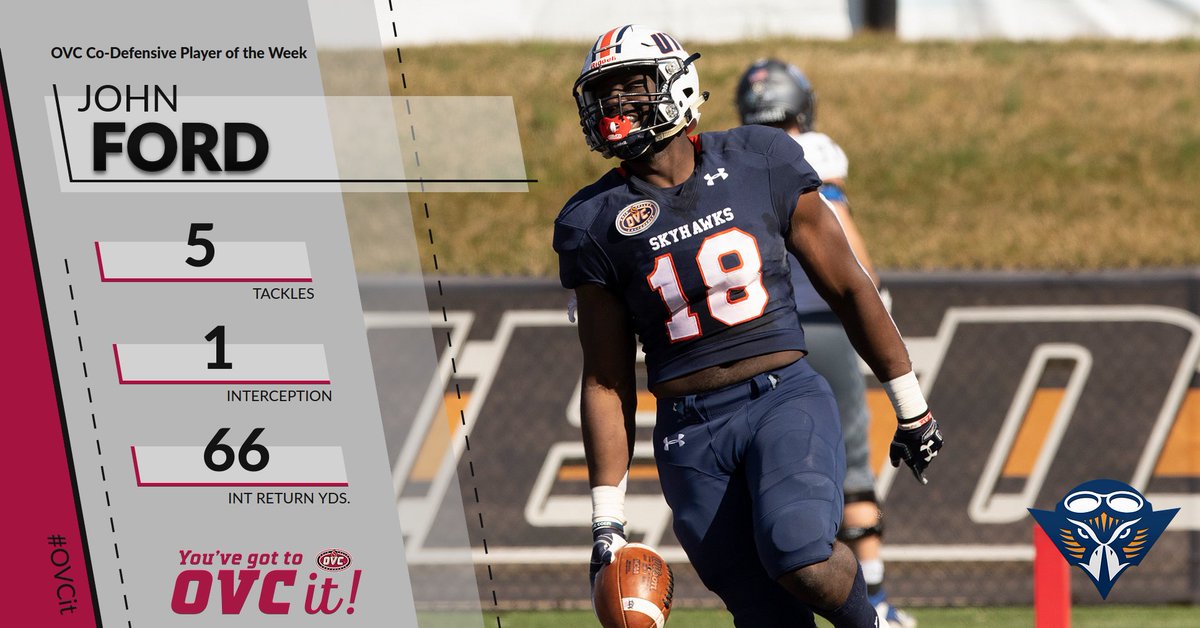 Defense: UT Martin LB John Ford. Ford had five tackles and a key interception as UT Martin won 35-10 at Northwestern State to improve to 2-1. With his team leading 21-10 in the third quarter, he picked off a pass at the Skyhawks 1-yard line and returned it 66 yards which setup a UTM score six plays later as the team took a 28-10 lead. It marked his third career interception.
Defense Honorable Mention: LB Kalechi Anyalebechi, Incarnate Word, DE Gunner Gibson, New Hampshire, LB Harrison Beemiller, Northern Arizona, DE Jordan Paup, Abilene Christian.
Special teams: James Madison PK Ethan Ratke. He drilled three field goals against Weber State this weekend, setting the FCS all-time field goals record with his 76th-career make on a 44-yarder six minutes into the first quarter. He later added his 77th in the third and 78th in the fourth.
Special Teams Honorable Mention: DB Rich Carr, Maine, PK Ben Raybon, Northern Colorado, PK Derek Ng, Holy Cross.
CSJ: WHAT'S YOUR GAME OF THE WEEK THIS WEEK, AND FEARLESS PREDICTION?
Ben: I think there are several options for good games this week. UC Davis and Weber State, Monmouth and Holy Cross, or ETSU and Samford. Who takes the cake? Honestly, it's just good to have good games. I'll have an eye peeled on Davis/Weber but I'd hazard a guess that ETSU-Samford is the best game overall.

Davis 34 Weber 27
ETSU 24 Samford 20
Holy Cross 21 Monmouth 13
Chuck: UC Davis/Weber State. It's almost a must-win for Weber while UC Davis is making their case to being the class of the Big Sky – and boy, have they. This looks like it could be a lot of fun – and I think Weber somehow, late, pulls this off. Weber 37, UC Davis 34
Rob: Abilene Christian at Lamar – both teams are 2-1 and capable of making some noise in the WAC. Lamar wins this game 28-24.
Also, Texas Southern is at Rice and both teams are winless. Rice has played three tough opponents in Arkansas, Houston, and Texas – Texas Southern was blown out by Baylor and beaten convincingly by Prairie View A&M. Both teams desperately need a win.
Ray: The dream of a Big Sky championship comes to an end as UC Davis gets past Weber State 27-17.
Preston: The Aggies started off the season with a truly shocking win over FBS Tulsa. As a result, they find themselves squarely in the running for the Big Sky and a seed. Weber State will have to try and bounce back after a somewhat flat showing against James Madison if they want to consider themselves title contenders. UC Davis is hot, but JMU was the first team to beat Weber at home in the regular season since October 2017. UC Davis makes it 2 in a row in a nailbiter. UC Davis-27 Weber State-24.
Jamie: For lack of giving Chuck a big head for being right on all these questions this week, he does have the GOTW in my opinion. But to pick another game, I will go with Sam Houston at Central Arkansas. This may be the Bearkats biggest challenge of the season. They have lost their last two trips to Conway on the purple and grey stripes including when Sam Houston was ranked #3 in 2017. This could become an offensive shootout with the quality and quantity of receivers on both sides. While its tempting to pick the upset, I think the BEarkats escape with a victory. Sam Houston 31, Central Arkansas 28
CSJ HIGHLIGHTS OF THE WEEK
Northern Arizona 21, Arizona 19
2. Incarnate Word 42, Texas State 34
3. Villanova 34, Richmond 27
4. Eastern Washington 62, Western Illinois 56
5. James Madison 37, Weber State 24