Huntsville Item: Bearkats Unable to Contain Lamar in Southland Opener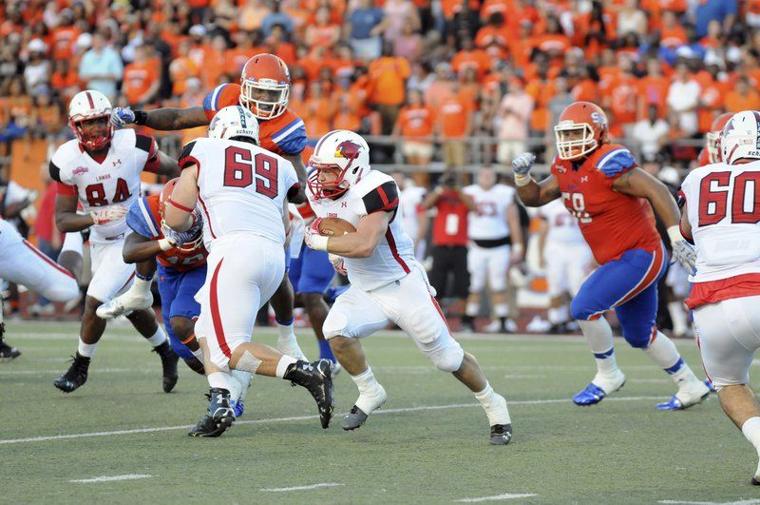 By JP McBride
Courtesy of The Huntsville Item
College Sports Journal
HUNTSVILLE, Texas — If defense wins championships, then the Bearkats have a long way to go before they are a championship-caliber team if Saturday night's loss to Lamar is any indication.
Sam Houston State's defense was torched for 551 yards in a stunning 49-46 loss to Lamar, the Cardinals' first win in Huntsville since 1959, on Saturday in their Southland Conference and home opener.
The Bearkats gave up five plays of 40 yards or more, two of which went for touchdowns.
"We have no technique," Sam Houston State head coach K.C. Keeler said. "(The secondary) is freelancing out there. It was one of those things where I think we got a little surprised by how good they were and we got a little frustrated and we let it compound itself. That just can't happen."