Spokane, Wash. – The 2018 Preseason Big Sky Football Conference held its annual Media Days July 15-16 in Spokane, Washington. Eight different teams received first-place votes in the two polls as shown below. This kind of rankings just might show how wild the Big Sky race might be 2018.
Coaches Poll
Eastern Washington 134 (6)
Weber State 124 (3)
Northern Arizona 121 (3)
Idaho 101 (1)
Sacramento State 94
Southern Utah 91
Montana 82
Montana State 76
UC Davis 64
Cal Poly 40
Northern Colorado 30
Idaho State 29
Portland State 21
Media Poll
Eastern Washington 651 (27)
Weber State 636 (19)
Northern Arizona 535 (1)
Montana 496 (2)
Idaho 483 (3)
Southern Utah 449 (1)
Sacramento State 415
Montana State 391 (1)
UC Davis 331 (1)
Idaho State 170
Cal Poly 169
Northern Colorado 166
Portland State 103
The biggest news was expected the news of Idaho, which is coming back to the FCS ranks after over two decades playing at the FBS level. Idaho basically is replacing North Dakota, who is transitioning into the Missouri Valley Football Conference. UND, however, will play 2018 and 2019 as an independent in its transition into the MVFC but will play a predominately against now former Big Sky mates these two seasons.
North Dakota moving out was not the only highlight over this time.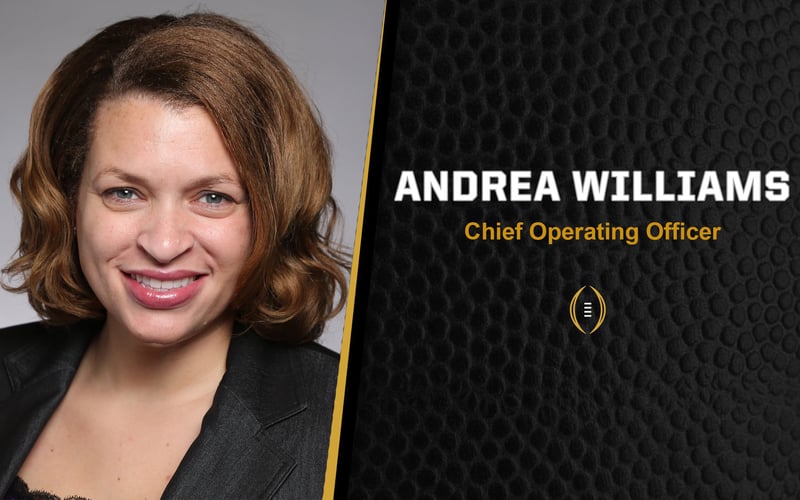 Commissioner Andrea Williams will only be in that position for two years. She is leaving the BSC for the role of FBS College Football's Chief Operating Officer. So the Big Sky will be on the search for its next commissioner.
For the players side, the following were named to the preseason All-Conference squad.
Players of the Year:
Offense: Keelan Doss, UC Davis WR
Defense: Josh Buss, Montana LB
Offense
QB – Gage Gubrud, Sr., Eastern Washington
RB – James Madison, Sr., Idaho State
RB – Antoine Custer, Jr., Eastern Washington
WR – Keelan Doss, Sr., UC Davis
WR – Emmanuel Butler, Sr., Northern Arizona
WR – Andre Lindsey, Sr., Sacramento State
WR – Alex Wesley, Sr., Northern Colorado
FB – Joe Protheroe, Sr., Cal Poly
TE – Charlie Taumoepeau, Jr., Portland State
TE – Wes Preece, Jr., UC Davis
OT – Iosua Opeta, Sr., Weber State
OT – Marquez Tucker, Sr., Southern Utah
OG – Noah Johnson, Jr., Idaho
OG – PJ Nu'usa, Jr., Southern Utah
C – Zach Larsen, Jr., Southern Utah
PK – Trey Tuttle, So., Weber State
RS – Rashid Shaheed, So., Weber State
Defense
DE – George Obinna, Sr., Sacramento State
DE – Jonah Williams Jr., Weber State
DT – Jay-Tee Tiuli, Sr., Eastern Washington
DT – Tucker Yates, Sr., Montana State
OLB – Josh Buss, Sr., Montana
OLB – Kaden Ellis, Sr., Idaho
ILB – LeGrand Toia, Sr., Weber State
ILB – Chinedu Ahanonu, Sr., Southern Utah
CB – Khalil Dorsey, Jr., Northern Arizona
CB – Jalen Russell, So., Southern Utah
S – Wes Sutton, Sr., Northern Arizona
S – Mister Harriel, Sr., Sacramento State
P – Cade Coffey, So., Idaho
ST – Brady May, Sr., Weber State
Originally from LaMoure, North Dakota, Kent is a 1996 graduate of North Dakota State University. His prior writing experience is over 15 years having previously worked with D2football.com, I-AA.org, and College Sporting News before coming to College Sports Journal in 2016. His main focus is college football is the Missouri Valley Football Conference within the Division I FCS. And in 2017, he began also to look at the FBS Group of Five conferences of the American Athletic, Conference USA, Mid-American, Mountain West, and Sun Belt.
Reach him at this email or click below: