2018 College Football Team Previews: Indiana State Sycamores
July 20, 2018
Indiana State Sycamores
Location: Terre Haute, IN
Coach: Curt Mallory (0-11) 2nd Season
Stadium: Memorial Stadium (Capacity: 12,764)
CSJ Projections:
10th: MVFC
5th: Indiana
92nd: FCS
222nd: Division I
2017 In A Sentence: The Sycamores went winless in 2017 in Coach Curt Mallory's first season but had two non-conference games go to the wire against Eastern Illinois and Liberty.
Biggest Shoes to Fill: TE Jacquet McClendon was a second team All-MVFC performer last year. He went for over 100 receiving yards two times in 2017 with a season high 115 yards coming against Liberty on nine catches. He also went for 101 yards against Youngstown State in a game that included the third-longest reception in the MVFC at 73 yards. He ranked second on the team with 54.09 yards receiving per game and finished with 11.02 yards per catch.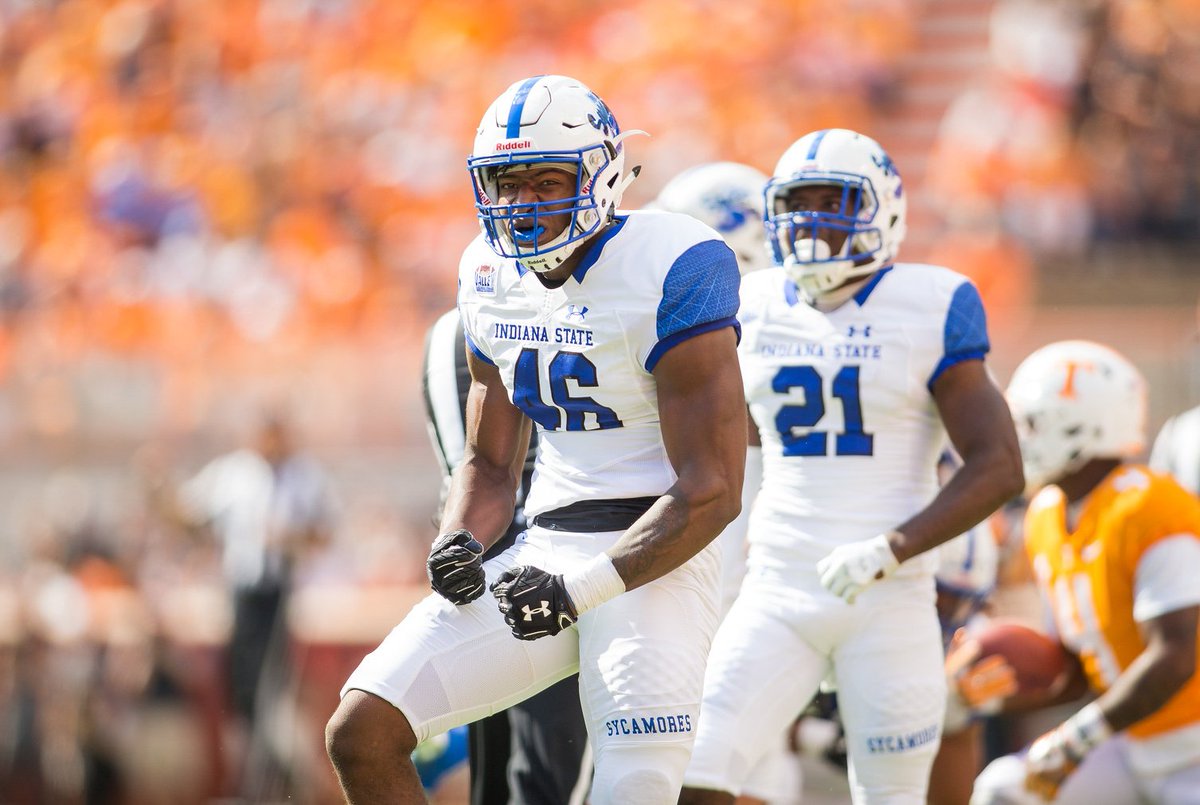 Key Player: LB Jonas Griffith was a bright light on an otherwise hard season for the Sycamores last year. He was third in the MVFC and first on the team with 107 total tackles, including 48 solo tackles. He recorded a team-best 11 tackles for loss and also led the team with 5.5 sacks.
Fearless Prediction: The relatively young Sycamores (return 13 starters) are still likely to be in the MVFC basement, however, this team likely will not go winless again with its opener being against sub-DI Quincy of Indiana.
Originally from LaMoure, North Dakota, Kent is a 1996 graduate of North Dakota State University. His prior writing experience is over 15 years having previously worked with D2football.com, I-AA.org, and College Sporting News before coming to College Sports Journal in 2016. His main focus is college football in the western half of the United States– the Big Sky Conference and Missouri Valley Football Conference within the Division I FCS. And in 2017, he began also to look at the FBS Group of Five conferences of the American Athletic, Conference USA, Mid-American, Mountain West, and Sun Belt.
Reach him at this email or click below: