2018 College Football Team Previews: Sam Houston State Bearkats
Sam Houston State Bearkats
Location: Huntsville, TX
Coach: K.C. Keeler (220-85-1, 46-12 at SHSU) 5th Year at Sam Houston State
Stadium: Bowers Stadium (Capacity: 12,593)
CSJ Projections:
1st: Southland
7th: Texas
6th: FCS
91st: Division I
2017 In A Sentence: It was another very good season for K.C. Keeler and the Bearkats if you look at the 12-2 record – but it was oddly unsatisfying, losing the Southland Conference title to Central Arkansas and falling yet again to North Dakota State in the FCS Playoffs.
Biggest Shoes to Fill: DE P.J. Hall was such a dominant force as a four-year starter for the Bearkats it's actually hard to remember a time when he wasn't a huge factor on the Bearkat D line. Hall was drafted in the 2nd round by the Oakland Raiders..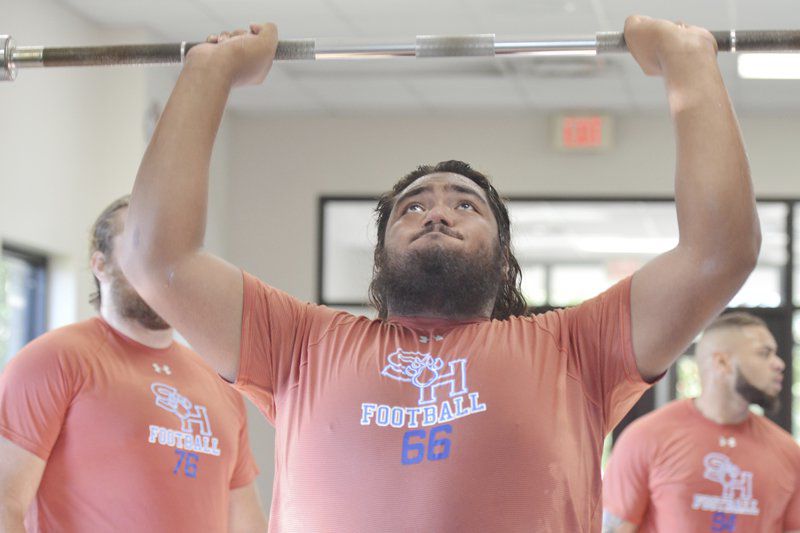 Key Player: There's little doubt that the Bearkats have the offensive skill to win a Southland, but the big question mark is whether they can match teams like James Madison and North Dakota State physically. OL Mitchell Watanabe and his group of offensive linemen have been working hard this offseason to add that extra physical domination to their game to prepare them for big games in the FCS playoffs. Can Watanabe and the offensive line bring a culture of physical dominance to the Bearkats?
Fearless Prediction: It's a great credit to Keeler that every year he has Sam Houston State as Southland Conferene tile favorites, and this year, playing Central Arkansas in Huntsville, they should be able to reload and win the conference. The question is whether they can finally get over that hump to win an FCS National Championship. Can Keeler and the Bearkats finally get there?