Who: Montana at Weber State
When: Friday, December 13th at 8 pm MT
Where: Ogden, Utah at Stewart Stadium
How to Watch: ESPN 2
Unlike many of the other playoff games, this showdown has already happened once this season. At WA-Grizzly Stadium Weber State was beat down by Montana 35-16. The only major change this time is the Griz will have to try to repeat this result in Ogden, Utah. Stewart Stadium will not be kind to the Griz just like how WA-Griz was to the Wildcats. It will be difficult to pick a winner when Weber State has been atop of the FCS Top 25 throughout the season, yet Montana took care of business against Weber State almost exactly a month ago. Both of these teams had the first round of the playoffs as a bye week so their playoff resumes are lighter than others. In Weber State's second-round they snuck past Kennesaw State 26-20. Montana's second-round was a much different story as they won 73-28. The Griz's incredible offense was the highest-scoring in the playoff bracket by a mere seven points currently. Weber State's game was the third closest contest in points during the playoffs, so far. These diverse resumes will collide in Utah in a late-night showdown.

Montana Grizzlies 10-3 (6-2)
Last Meeting with Weber
The Good: The passing attack against Weber went tremendously as Samori Toure reeled in three receiving touchdowns. Toure caught 8 passes for 193 yards and 3 touchdowns which averages just over 24 yards per catch and a touchdown every three catches. This day in history may have been all for Toure, but Jerry Louie-McGee and Samuel Akem are other big targets Weber must cover. Another addition to the good things was an unusually good performance from the Griz defense. Defensively Montana tallied 8 tackles for a loss, 3 sacks, 3 interceptions, and a forced fumble.
The Bad: Dalton Sneed was a great leader in the passing game, but it was not without its faults. Sneed threw two interceptions and took two sacks along the way. Again the faults of Montana in the last meeting were minimal, but noteworthy enough to look for growth or regression in the upcoming rematch. Another fault of Montana was a lack of rushing yards produced. The run game itself was potent as it scored two rushing touchdowns, but a small reduction in Marcus Knight's ability was noticed.
Montana Gameplan
The Griz have been one of the best-prepared teams from the Big Sky all season long. Offensively, the Griz have Dalton Sneed to lead a passing attack to his big three receivers and the ability to check down to Marcus Knight for some hard-earned rushing yards and scores. As for the defense, the Dante Olson and Robby Hauck combination should be able to defeat the rushing attack. Once eliminating the rush attack the pressure will be solely placed on Jake Constantine's arm which has been less than accurate against the Griz with three interceptions.
Key Player: Dalton Sneed. Without a high caliber passer at the helm of the Griz offense, the incredible talents of their big three will be lost. Even if one of the big three receivers has a 100+ yard game with a touchdown or two that could get the Griz another playoff win. This will need to be supported by a decent effort from Marcus Knight and the running backs, but the passes over the top of the defense are where Montana excels at exploiting opposing teams.
Weber State Wildcats 10-3 (7-1)
Last Meeting with Montana
The Good: When Kaden Jenks came into the game he rejuvenated the Weber offense with a 58 percent completion rate and two passing touchdowns. Jenks was a light in an otherwise dismal passing attack. Ty MacPherson had a breakout day of 11 catches for 162 yards and a touchdown. Another bright spot in the day for Weber was the two interceptions tallied.
The Bad: The last meeting with Montana was more bad than good. Almost no pressure on Dalton Sneed allowed for the Montana offense to order and demand the Weber defense around at-will. Even though the Wildcat defense struggled, the real tragedy was the lack of the offensive stars shining. Jake Constantine failed his team miserably as he threw no touchdowns and three interceptions. Another misstep in the Wildcat's offense was the lack of yards they were able to help Josh Davis get. Davis is usually a star, but only totaled 27 yards on nine rushes.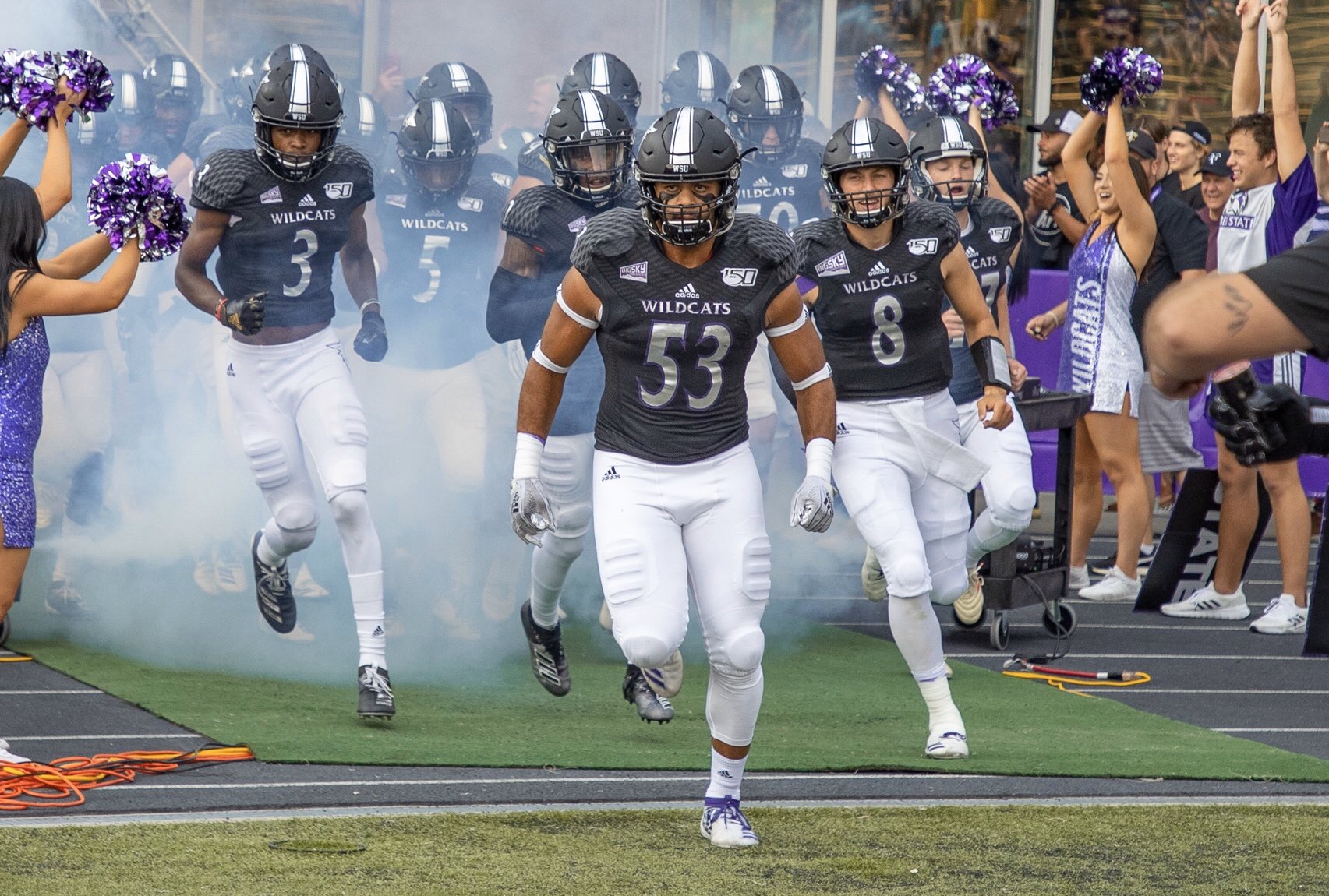 Weber Gameplan
Find an offensive gameplan that works and run with it, literally. Last game the Wildcats placed all their faith in Constantine to lead and on the field, it simply did not pay off. If things do not work within the first three offensive series it will be a red flag to fall back to a different plan. Whether Constantine or Jenks are leading the team one thing is guaranteed. No matter what the Wildcats need to establish some degree of dominance by getting Josh Davis the production he needs for the team to score.
Key Player: Everyone. Clique? Yes. I am also entirely realistic when I say Weber needs all hands on deck for this game. If Constantine is struggling at quarterback then bring in Jenks. If Davis is struggling at running back then split the play counts to diversify the attack. The defense may not have as much flexibility to switch and swap players, but the problems are heavier on offense. Adam Rodriguez and the experienced players on defense will need to find a way to put pressure on Sneed to simply have a chance.
Fearless Prediction
Weber State has been a top Big Sky team all year long and only one team has disproved that this year. It just so happens that one team is coming to their home turf this time for a perfect revenge set up. After sneaking past a determined Kennesaw State team by only six points that upset is looking pretty good for the Griz. Montana may have played an easier opponent, but the margin of victory by Montana was unforeseen by anyone. Montana could be peaking at the perfect time to down the Big Sky champs a second time and move on in the playoffs. So, who will emerge victoriously? I say Montana still pulls off a two-score victory. Momentum is on Montana's side. Confidence is on Montana's side. And last time they played was in favor of Montana by double.
Montana 42, Weber State 31
My name is Ben Schleiger and I'm your representative for the Big Sky Conference. I have done work for multiple newspapers and sports blogs including The Johnstown Breeze, The University of Northern Colorado Mirror, and Mile High Maniac. I am a proud alumnus of the University of Northern Colorado with a degree in Psychology and a minor in Political Science. In my free time, I like watching sports, playing video games, and trying new foods.