FCS QUARTERFINAL ROUND PLAYOFF MATCHUP: Montana at James Madison
WHERE: Bridgeforth Stadium, Harrisonburg, VA
WHEN: Friday, December 10th, 7:00 PM EST
TV/Streaming: ESPN2/WatchESPN
This will be the third matchup between these two teams all time. The previous two both came in the 2000s with James Madison defeating Montana in Chattanooga in the 2004 National Championship game 31-21. Four years later, the two programs met in the semifinals in Harrisonburg and Montana escaped with a 35-27 win. The Grizzlies would go on to lose the title that year to Richmond.
Neither of those outcomes has any bearing on what will happen this week, but if the games are anything like those two, then we are all in for a treat. Fans of James Madison, who will be competing in the Sun Belt next season, feel like this is the "rubber match" between the two programs and would be a fitting sendoff for the Dukes to avenge that semifinal loss. Montana fans, however, would like a different type of sendoff.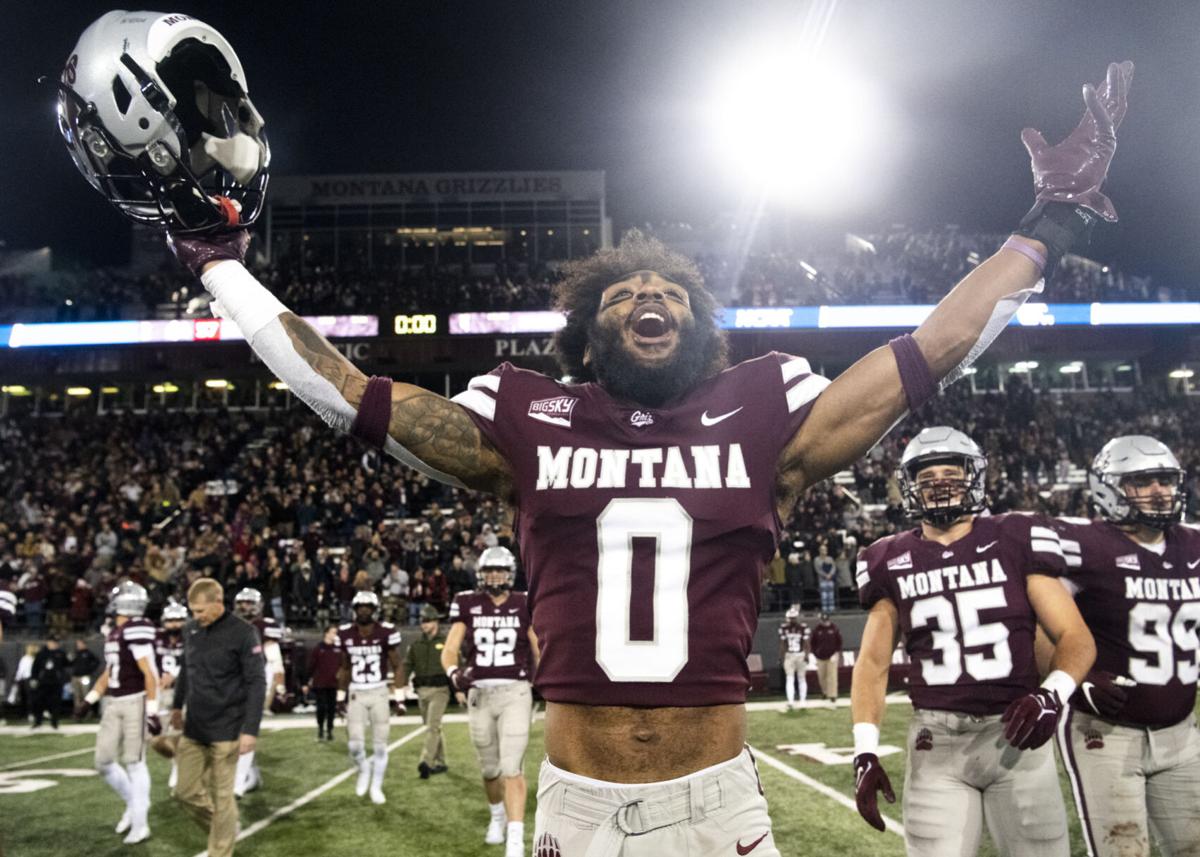 Montana Grizzlies (10-2, 6-2 Big Sky)
Location: Missoula, MT
Last week, Montana used a special teams advantage and attacking defense to create 6 scoring drives for their offense of less than 50 yards. Justin Ford also scored on a pick six for the Grizzlies as they beat Eastern Washington 57-41. Montana was able to exploit their advantage on special teams to create favorable field position for themselves. The Grizzlies averaged 19 yards on four punt returns and allowed just 11 total punt return yards on 4 punts. Each team punted six times. Montana averaged 46 yards per punt, Eastern Washington averaged 38 per punt. The turnover and special team advantage allowed Montana to overcome a 608-368 yard offensive output deficit and pick up the win.
Offensively, Montana scores 31.6 points per game which ranks 28th in the FCS. Their yardage per game of 367 yards per game ranks them only 58th in the FCS which continues to highlight how well the Grizzlies create field position with turnovers and special teams returns.
Cam Humphrey missed two games to injury during the regular season. He is back healthy to lead the offense. He averages 190 yards per game and has thrown 16 touchdowns and seven interceptions. The Griz run game is in the bottom half of the FCS at 138 yards per game and 3.7 yards per carry. Montana does have two speed options that they throw at teams for a change of pace – Malik Flowers and Junior Bergen. Both can go the distance on any touch and are huge in their return game.
Defense is where Montana makes its money. The Griz boast the eighth best scoring offense in the FCS; allowing just 15.3 points per game and are 18th in total yards allowed at 315 yards per game. These numbers would look even better except for allowing 75 points and 1200 yards in two games against Eastern Washington. There is talent all over the field on the Montana defense. They have 41 sacks and 100 tackles for loss on the season. They are an aggressive, attacking defense that causes fits for opposing offenses.
Patrick O'Connell is a finalist for the Buck Buchanan Award. He has 99 tackles, 21 for loss and 13 sacks himself. Jace Lewis was selected to wear the famed #37 for Montana and has not disappointed. The #37 is passed down when the current wearer graduates to another player from the state of Montana known for their hard work. Lewis has 93 tackles and 15.5 for loss. Safety Robby Hauck is the team leader in tackles with 118. And teams would be well served to not throw in the direction of Justin Ford. He has 9 interceptions on the season and returned two of them for touchdowns. As a team the Grizzlies have 18 interceptions with four returned for six.
James Madison Dukes (11-1, 7-1 Conference)
Location: Harrisonburg, VA
James Madison overwhelmed Southeastern Louisiana's defense and the Dukes defense forced Cole Kelley into five turnovers in a 59-20 rout in the second round last week. Duke's quarterback Cole Johnson threw for 321 yards and five touchdowns and added 44 rushing yards and another touchdown leading the Dukes offense. Antwane Wells hauled in three of Johnson's touchdown passes on 123 yards receiving. The defensive star was linebacker Diamonte Tucker-Dorsey who had eight tackles, a sack, forced a fumble and picked off Cole Kelley twice, returning one for a touchdown. The Dukes sacked Kelly four times and intercepted him three times.
Offensively, James Madison is one of the best teams in the FCS, ranking fourth in points per game (41.2) and 14th in total yards per game at 442.8. Cole Johnson leads the nation in pass efficiency. He has thrown for 3274 yards completing 67.3% of his passes with 37 touchdowns and just two interceptions all season. He also leads the team in rushing touchdowns with six. James Madison isn't the run game juggernaut that it has been in the past, but the Dukes still run for 162.6 yards per game, but only 4.2 yards per carry. A young offensive line and injuries to their two top backs have contributed to the down year in that department.
With apologies to Central Arkansas' LuJuan Winningham and Tyler Hudson, the Dukes pass game features two of the best receivers in the country and arguably the best 1-2 punch at receiver in the nation in Antwane Wells and Kris Thornton. The pair have combined for 144 catches for 2085 yards and 26 touchdowns. Thornton is more of the deep threat while Wells is strong red zone target with a huge catch radius. Either of these players can score on any play, from any part of the field. Thornton's speed is noticeable on the field and he can get separation against any defensive back he sees.
Defensively, the Dukes are just as strong. They rank 9th in the FCS in scoring defense, allowing just 15.8 points per game. They are fifth in the FCS in yards allowed per game at 192 and are fifth against the run, allowing 80 yards per game and 2.5 yards per carry. They attack from all levels and have 37 sacks and 105 tackles for loss on the season. 14 different players have been in on a sack.
On the defensive line, Isaac Ukwu and Bryce Carter have 16 tackles for loss each and have accounted for 16 sacks and five forced fumbles. We haven't even mentioned preseason All-American Mike Greene who clogs up the middle and has ten tackles for loss himself. The Dukes have two attacking linebackers who lead them in tackles: Diamonte Tucker-Dorsey with 94 and Kelvin Azanama with 82. Tucker-Dorsey also has four interceptions, tying him with CB Greg Ross for the team lead. JMU has forced 30 turnovers on the season, 16 interceptions and 14 fumble recoveries.
On special teams, kicker Ethan Ratke is nearly automatic. He is 57/58 on extra points and 29/32 on field goals. Punter Harry O'Kelly averages 40.5 yards per punt and only allows returners 2.92 yards per return. There have been no returns at all on 31 of his punts.
Fearless Predictions:
Jamie: This game will be close all night. It will come down to which team can force the other into a mistake. But the numbers and the home field favor James Madison. The Dukes will head into the semifinals and await their next opponent. James Madison 23, Montana 17
Ray: Montana proved last week that defense is a foreign concept and while the Grizzlies did enough on to slow down an offense-happy team, the fact James Madison is a better team all-around team than last week's opponent, the Dukes will prevail 28-10.
Kent: This game will likely be the Dukes final FCS home game before JMU heads to the FBS ranks, but I recall the last time these two teams met in the playoffs. The Griz came to Harrisonburg in 2008 to get revenge after Montana had lost the 2004 national title game to the Dukes. Montana won that semi-final round contest 35-27 in a game that I recall was not really as close as the final score indicated. I know this year's two teams really have no connection with either of those two games. Montana has started to creep slowly back towards looking those championship game squads it had in the 2000s the last couple of seasons under the coach that led them over that time in Bobby Hauck. The Griz lost two years ago at this same stage at Weber State and I think the Griz will fall again in this round. JMU is too strong to let possibly its last ever home playoff game end in a loss but this game will be close at least until the half. JMU then runs away with it. James Madison 31, Montana 17.
Chuck: I think Montana will put up a fierce fight, but JMU ultimately is a more complete team. James Madison 35, Montana 24.
Jamie is a proud 2002 graduate of James Madison University. He's witnessed the growth of the program from no one in the stands in 1998, to the hiring of Mickey Matthews, to the 2004 National Championship, to the 2008 team, to the struggles in the early 2010s, and finally the rebuild under Mike Houston. He also allegedly really enjoys Washington, DC-based Stanley Cup winners.
Reach him at: