While one NFL hall of famer continues to cherish the sound of his own voice on a daily basis as he looks to become known as a successful coach, another, even more successful collegiate player, begins his coaching career not far from where he earned his spot in Canton.
Eddie George is familiar with the limelight being shined upon him.
From his days as a Heisman Trophy winner at Ohio State to a hall of fame career in the National Football League, George's face is well recognized.
He hopes to deflect some of that attention onto his Tennessee State players as he works to return the Tigers to prominence in the OVC. TSU, according to George, has produced more than 120 players that have gone on to play in the NFL over the years.
George said he was not looking to get into coaching when the opportunity at TSU arose.
"I figured I would be working on the speed of my driver so the ball wouldn't hook to the right so much," George quipped.
But he finally accepted the job at TSU with the idea to be a quiet leader and see where his inherited players needed to improve.
"What I found is that they are a resilient and tough group who are hungry for success and hungry to learn," the new Tiger coach said.
Tennessee State posted a 2-5 record this past spring prior to George's arrival.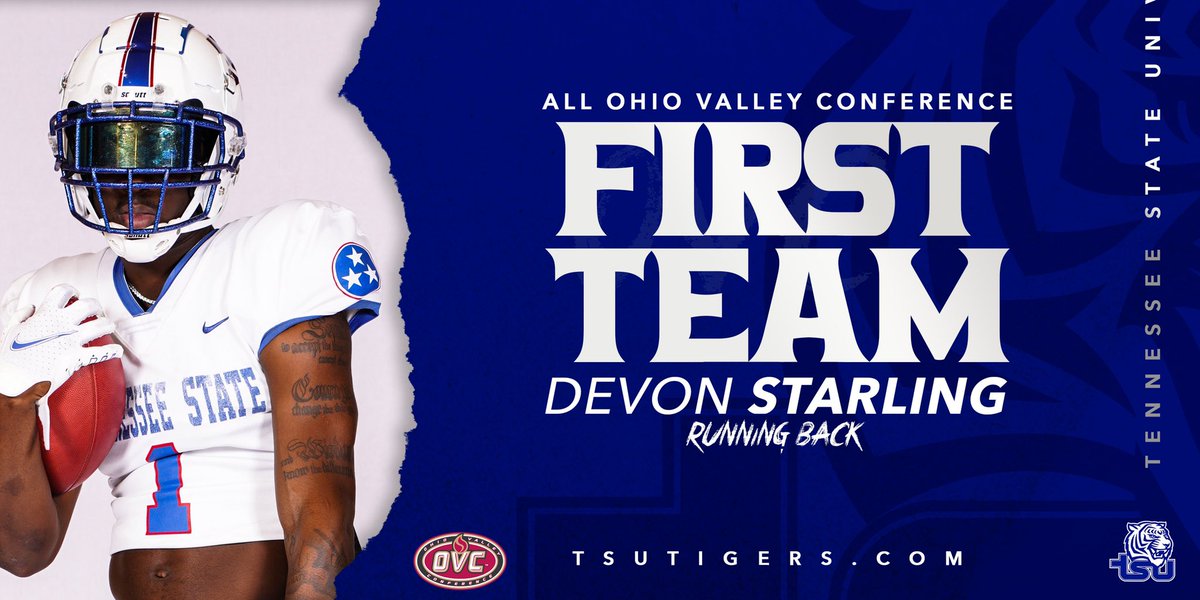 Key Players
As one of the top rushers in history at both the collegiate and professional levels it's understandable that George will make that a focal point moving forward. But, he also understands a solid foundation must be constructed from within.
"We must build from inside out," George said. "That means along the defensive line and the interior offensive line."
That approach will take root with finding players to complement Cam Durley (6-6, 315, RS-Sr.,) along the offensive line and to open up the TSU offensive attack in 2021.
Devon Starling (6-0, 190, RS-Fr.), who shared the league's freshman of the year award last season with Austin Peay's Draylen Ellis, returns to give George one of the top backs in the nation to build an offense around.
Starling was chosen as one of three running backs to the preseason all-conference squad. So was Benjamin Johnson (6-2, 230, RS-Jr.), a fullback, who gives the new coach a solid backfield to mentor in 2021.
Wide receiver Cam Wyche (6-0, 190, RS-Jr.) joined Starling and Johnson as top OVC players heading into the start of the season.
"We will seek balance (on offense) by establishing the run," George promised, "and we're not going to be apologetic about it."
Three defensive standouts should lead the way to an improved defense in Nashville this season and the task of George's assistants will be to find solid players to fill in the gaps.
Davoan Hawkins (6-3, 286, RS-So.), a defensive tackle, and linebacker James Green (6-1, 220, RS-Jr.) were both named to the preseason all-conference squad, as was safety Josh Green (6-0, 180, RS-So.).
Placekicker Antonio Zita (5-9, 170, Jr.) was also chosen to represent the Tigers.
"Last year's team was full of talent," Starling said, "we just didn't capitalize."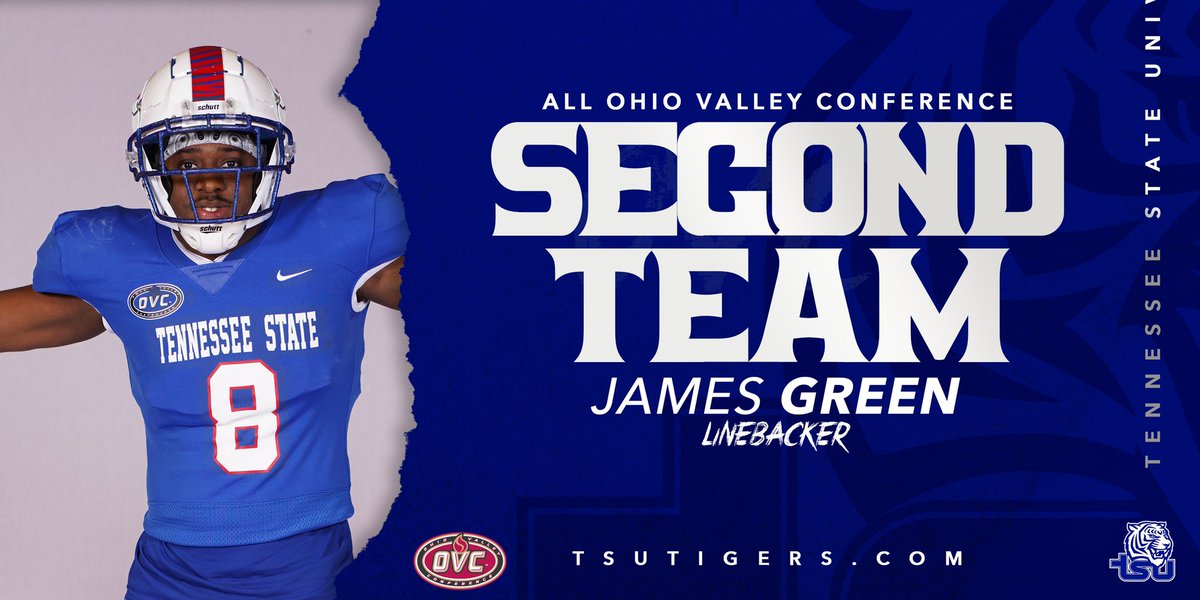 Fearless Predictions
Key Game: Eddie George will likely get the early upper-hand on his Canton counterpart when the new Tennessee State coach sends his team out to tangle with Jackson State on Sept. 11 in the Southern Heritage Classic in Memphis.
The Tigers kickoff conference play two weeks later by taking on SE Missouri and Austin Peay on the road in back-to-back weekends. A win in each of those games, or both, will give an early indication of the growth of the TSU program in the short time since George took over.
Worst Case: TSU has plenty of expectations on its shoulders as the season prepares to get underway. How the team reacts to setbacks – and Eddie George's learning curve – will set the tone in Music City.
Best Case: George appeared professional and optimistic about his team during the recent Media Day. He has some really good talent to work with so it's all possible.
Tennessee State
| Home | Away | Venue | Match Day | TV/Streaming | Highlights |
| --- | --- | --- | --- | --- | --- |
| Grambling State | Tennessee State | Tom Benson Hall of Fame Stadium | Canton, OH | - | - |
| Jackson State | Tennessee State | Liberty Bowl Memorial Stadium | Memphis, TN | - | - |
| Kentucky State | Tennessee State | Nissan Stadium | Nashville, TN | - | - |
| Tennessee State | Southeast Missouri State | Houck Field | Cape Girardeau, MO | - | - |
| Tennessee State | Austin Peay | Fortera Stadium | Clarksville, TN | - | - |
| Tennessee Tech | Tennessee State | Nissan Stadium | Nashville, TN | - | - |
| Tennessee State | Eastern Illinois | O'Brien Field | Charleston, IL | - | - |
| Murray State | Tennessee State | Nissan Stadium | Nashville, TN | - | - |
| Tennessee State | UT Martin | Graham Stadium | Martin, TN | - | - |
| Austin Peay | Tennessee State | Nissan Stadium | Nashville, TN | - | - |
| Tennessee State | Mississippi State | Davis Wade Stadium | Hattiesburg, MS | - | - |
A native of Bismarck, N.D., Ray is a graduate of North Dakota State University where he began studying athletic training and served as a student trainer for several Bison teams including swimming, wrestling and baseball and was a trainer at the 1979 NCAA national track and field championship meet at the University of Illinois. Ray later worked in the sports information office at NDSU. Following his graduation from NDSU he spent five years in the sports information office at Missouri Western State University and one year in the sports information at Georgia Tech. He has nearly 40 years of writing experience as a sports editor at several newspapers and has received numerous awards for his writing over the years. A noted sports historian, Ray is currently an assistant editor at Amateur Wrestling News.