As the calendar turns to June, finally, the FCS offseason is in full swing.
Sure, coaches can get back on the recruiting trail and the transfer portal is still active. But there is not much going on otherwise in the FCS world. (A strange feeling after this past spring.)
Because of that, I thought it would be interesting to look back through FCS history to figure out the top teams of the last decade.
I looked at every team that played FCS football between 2011 and the 2020 Spring Season, so that includes some teams that have moved on from the FCS. I looked at wins, of course, but also playoff wins and how far teams advanced as well as FBS wins.
I assigned point values to weigh accomplishments when trying to rank teams. Teams got one point per win, 2 points per playoff appearance, 3 per quarterfinal, 5 per semi, 6 per final, 10 per title and a 5 point bonus for each FBS win. This was my own personal system just to try and credit more successful teams. Regrettably, I did not include conference titles.
With that preamble, lets take a look at what the data says.
Unsurprisingly, Bison Are Number One
Let's start with the easy part. North Dakota State is far and away the best team of the decade. We all know that. And its not even close. Their 135 wins are 32 more than the next highest total. They lost only 11 games for a win percentage of .925. The Bison made the playoffs in each of the 10 seasons reviewed, winning eight championships and appearing in nine semi finals. Their 35 playoff wins are 17 more than the next highest total. And on top of they, they beat FBS foes five times, the most over the decade. Based on my weighted point formula, the Bison accumulated 453 points which is nearly double the 239 that the next highest team achieved. In a tiered system, North Dakota State is the top tier, with no peers.
Let's take a look at some of the numbers.
The top 10 teams in total wins are: North Dakota State (135), Sam Houston (103), James Madison (97), Jacksonville State (91), Eastern Washington (89), South Dakota State (86), San Diego (85), Central Arkansas (78), North Carolina A&T (77) and Montana (74).
15 teams made the playoffs in at least five of the last ten seasons: North Dakota State (10), South Dakota State (9); Sam Houston and James Madison (8); New Hampshire (7); Jacksonville State, Eastern Washington, Northern Iowa and Wofford (6); and San Diego, Central Arkansas, Montana, Illinois State, Montana State and Weber State (5). Of note, North Carolina A&T made one playoff appearance and four Celebration Bowl appearances, winning each of the four times.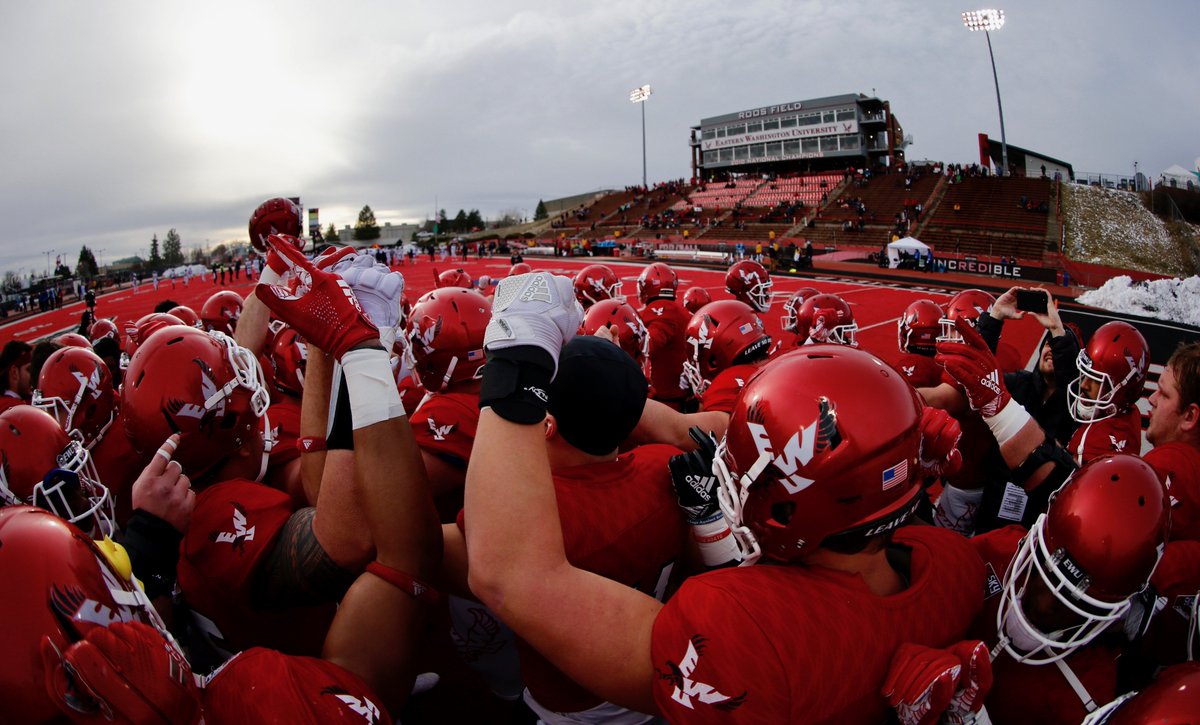 50 different teams have at least one playoff win, and 81 different programs have made at least one playoff appearance. North Dakota State (35), Sam Houston (18), James Madison (14), South Dakota State (11) and Eastern Washington (10) lead the way.
33 teams made at least one quarterfinal appearance. North Dakota State made the quarters each year. Sam Houston made 7, Eastern Washington 5 and James Madison, South Dakota State and Illinois State each made 4. 13 other schools made more than one quarterfinal appearance.
17 teams made semifinal appearances. North Dakota State appeared 9 times, only missing this past Spring season. Sam Houston made 6 semi appearances, James Madison and Eastern Washington made 4, South Dakota State made 3, New Hampshire and current FBS member Georgia Southern made two and Illinois State, Jacksonville State, Weber State, Montana, Montana State, Richmond, Maine, Youngstown State, Towson and Delaware also appeared.
When you get to Frisco appearances, it really narrows. North Dakota State made it to Frisco eight times, winning each time. Sam Houston and James Madison made it three times, each winning one national title. Other finalists include Eastern Washington (2018), South Dakota State (2020), Illinois State (2014), Jacksonville State (2015), Youngstown State (2016) and Towson (2013). Only Youngstown State made a finals appearance as an unseeded team.
On the other end of the spectrum, the worst teams of the last 10 seasons by win percentage should really surprise no one. Savannah State (.138) won only 12 of its 87 games over the 8 years they were in the FCS. They dropped to DII after the 2018 season. Mississippi Valley State (.175) only boasts 18 wins over the entire 10 year period with 9 seasons of one or two wins. Rhode Island (.219) out of the CAA has just one winning season over the last 10 and one winless season as well. Despite a 6-2 spring and 5-7 2019, VMI has compiled a .227 win percentage. The 11 wins over the last two seasons account for just under half of their 23 total decade wins. Valparaiso (.243) started the decade with three consecutive 1-10 seasons although they showed a little more sign of life later in the decade. Rounding out the bottom five teams are Delaware State (.245), Texas Southern (.248), Houston Baptist (.256), Northern Colorado (.280) and Robert Morris (.282). Missouri State and Austin Peay's respective spring seasons moved them out of this bottom 10 list.
There are two main instances where hiring the right coach has made the different in a program's success in the last decade. Those are Nicholls and Weber State. Let's start with Nicholls since that is the biggest improvement. Prior to Tim Rebowe's arrival in 2015, the Colonels were 6-40 for the decade. That .130 win percentage would have ranked them as the worst in the FCS if it continued all decade. Rebowe steadily built a team that improved year after year to where they are a playoff contender. Since Rebowe's arrival, the team is 33-29, for a .532 win percentage that would rank 58th over the last decade. Since 2015 Nicholls has 3 playoff appearances, winning 2 playoff games and adding two FBS victories.
Before Jay Hill arrived at Weber State in 2014, the Wildcats were a Big Sky bottom feeder going 9-25 (.265). It was a transition year in Hill's first year where they went 2-10 before seasons of 6, 7, 11, 10, 11 and 5(in 6 games) wins since including two quarterfinal and one semifinal appearance. Hill's .626 win percentage would have been good enough for 22nd over the whole decade.
These two stark turnarounds show what a good coach can do.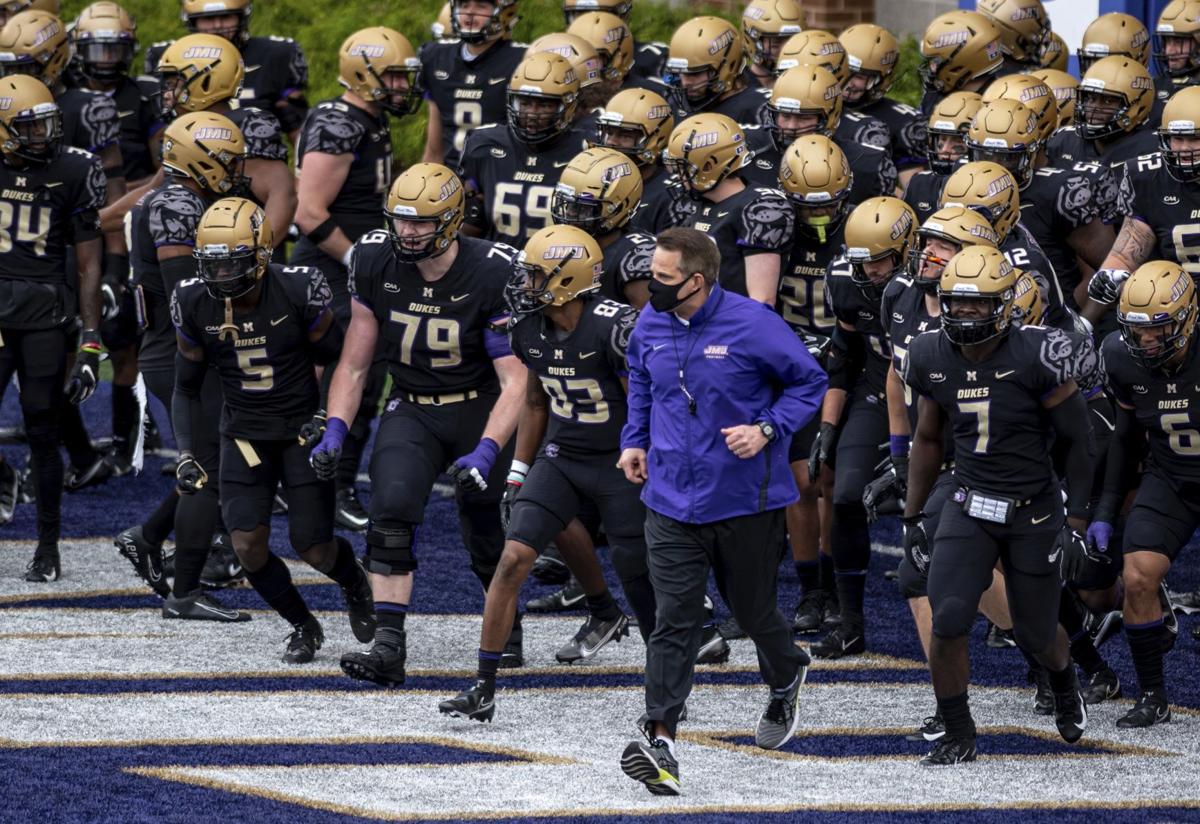 Lets take a look at the conference breakdown. Is there really a Big 3? The numbers would suggest that the answer is yes. The CAA has 41 total appearances among 11 schools. Only Rhode Island has not made an appearance in the last 10 years and the rest of the conference except William & Mary has made at least two appearances. The CAA has 44 wins in the playoffs and 12 wins over FBS teams. Every team in the Missouri Valley has appeared at least once across 40 total appearances but five of the teams only have a single appearance. The Valley dwarfs the rest of the conferences with 68 wins and 19 over FBS teams. The Big Sky has 31 appearances among 10 teams and 26 wins with 14 over FBS teams. The Southland is close with 24 wins and 26 appearances but 18 of those wins are by Sam Houston. So the Southland is your clear #4 conference. The numbers hold true when you look at quarterfinal and semi final appearances as well. Of note the CAA has 6 different teams with at least one semifinal and the Valley has four different teams to reach Frisco. The Southern conference has really fallen off since Appalachian State and Georgia Southern left.
Finally, I want to use the point system I mentioned way back in the beginning to create some tiers for the top FCS teams of the last decade.
Tier 1 is one team. A team this dominant deserves to have a pedestal all its own
North Dakota State
Tier 2 includes the other two teams with titles, but they also have the next most wins and playoff wins
Sam Houston
James Madison
Tier 3 are the other teams with double digit playoff wins and multiple semifinal appearances
Eastern Washington
South Dakota State
Tier 4 includes consistent playoff teams that have been good for at least ¾ of the decade. Kennesaw makes this tier because of their amount of success in a small amount of time. NC A&T has 4 Celebration Bowls wins so belongs here due to that success and the amount of wins they have accumulated
Jacksonville State
Illinois State
New Hampshire
Northern Iowa
Kennesaw State
North Carolina A&T
Tier 5 are teams that have been fairly consistent and make the playoffs semi regularly. Weber State is in this team rather than a tier above due to the first half of the decade being so bad. San Diego appears here because of their conference consistency. Towson and Youngstown are here because of their good playoff run to a final.
Montana
Wofford
Central Arkansas
Richmond
Montana State
San Diego
Weber State
Towson
Maine
Youngstown State
Those are the top 21 teams of the last decade. The rest fit somewhere below, but I wont break down each team here. Maybe another time. For now, I am looking forward to summer camps, position battles and finally the games. Week Zero is August 28. I know I will be ready!
Jamie is a proud 2002 graduate of James Madison University. He's witnessed the growth of the program from no one in the stands in 1998, to the hiring of Mickey Matthews, to the 2004 National Championship, to the 2008 team, to the struggles in the early 2010s, and finally the rebuild under Mike Houston. He also allegedly really enjoys Washington, DC-based Stanley Cup winners.
Reach him at: