JACKSONVILLE, Fla. – An athlete is considered to have arrived whenever an iconic sports broadcaster bestows a nickname on them. And, well, when a legendary coach also gives that athlete a moniker, then their place in the history of their sport is secured for all time.
Such is the career of Greg Coleman, who spent 12 seasons in the National Football League, mostly with the Minnesota Vikings.
But Coleman made history along the way by becoming the first African-American to be a full-time punter in the NFL.
The road to stardom in professional football seemed unlikely for Coleman.
"I never set out to be a pioneer … I just needed a job," the personable former Viking said.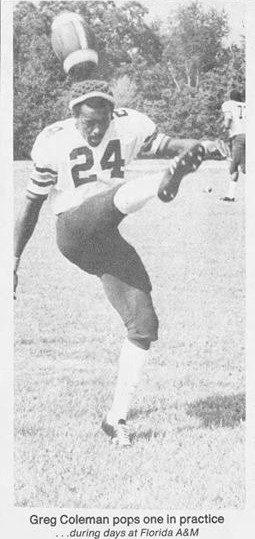 Excelling At His Job
Coleman did his job with a level of expertise that has landed him a spot in the Black College Football Hall of Fame.
He will be inducted later this month at ceremonies in Atlanta.
He will be enshrined June 19 along with Coy Bacon (Jackson State), Jimmie Giles (Alcorn State), Winston Hill (Texas South) and Roynell Young (Alcorn State). Former coach Willard Bailey will also take his spot in the hall. Bailey coached at Virginia Union (1971-83, 1995-2003), Norfolk State (1984-92), St. Paul's College (2005-10) and Virginia-Lynchburg (2011-13) and finished his career with a record of 238-169-7 (.583).
"It is one of the most humbling honors ever bestowed upon me," said Coleman of the upcoming ceremonies in Atlanta. "It makes you realize that it is not someplace you can get to by yourself. It's a tribute to the efforts and all the coaches and other people who have had a hand in your upbringing.
"It really humbles you," he added.
Coleman, a self-taught punter, grew up in Jacksonville, Fla. and passed the time as a youngster kicking pop cans over fences in the neighborhood. He proved to be good at getting some hang time. And distance.
"Pretty soon I was kicking the pop cans over wires and over houses," he recalled about his development as a punter.
He later tried out for his high school team at Jacksonville's Raines High School, which has a long history of producing standout athletes who have gone on to professional careers.
Ken Burrough (Houston Oilers), Harold Carmichael (Philadelphia Eagles), Brian Dawkins, who also played for the Eagles, are graduated from Raines. Vince Coleman, Greg Coleman's cousin, also graduated from RHS before going on to a solid career in Major League Baseball with the St. Louis Cardinals.
The former Viking estimates more than 50 former Raines athletes went on to compete at the professional level in one of the four major sports in the United States.
"I was kind of small and I really had no interest in getting hit … so I concentrated on punting," he added.
He punted without a shoe early in his high school career. Coach Earl Kitchens quickly persuaded Coleman to don footwear.
It proved to be a stroke of genius on the part of Kitchens, one of the top high school coaches in Florida history.
Coleman developed into one of the top punters in Florida and considered enrolling at the University of Florida, along with his Raines teammate Don Gaffney, the first black quarterback in Gator history. But Coleman also wanted to compete in track at the college level.
Enter Jake Gaither.
The legendary Florida A&M coach gave Coleman the opportunity to compete in football and track for the Rattlers.
"(Gaither) explained during the recruiting process that there would be no money for my girlfriend, no money for a car and no addition to my mom's house," Coleman said of the legendary coach.
That was quintessential Gaither, who was known for his strength of character.
"I run into so many people who have no deep sense of morals," Gaither once said, "people who got a price tag on them, who'd sell their sell. I want to find the man who has no price tag on him. I'm not for sale."
Gaither would coach FAMU to a 204-36-4 (.844) record in 25 seasons (1945-69) at the school and his coaching record remains one of the best in college football history.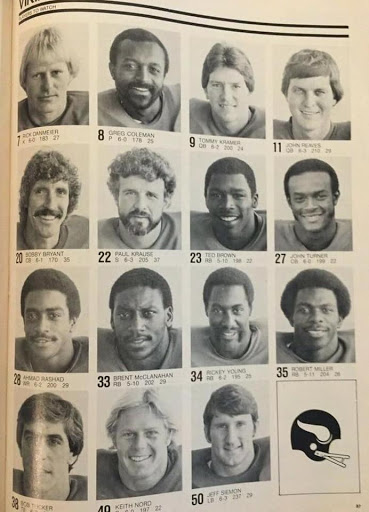 NFL Career
After completing his eligibility in 1975 Coleman was drafted by the Cincinnati Bengals in the 14th round of the 1976 NFL Draft. The Bengals, according to Coleman, wanted to utilize his athleticism as either a wide receiver or defensive back. The team had drafted Penn State kicker Chris Bahr in the second round after taking former Ohio State legend Archie Griffin with their second pick in the first round.
Cincinnati later released Coleman who planned to return to Florida and become a substitute teacher.
He sat down with Gaither and refocused and made a recommitment to earn a spot in the NFL.
He got that chance by signing as a free agent with Cleveland late in 1977 but saw little action while with the Browns that season. Despite averaging 48.9 yards per punt during the 1978 preseason he was released just before the season opener.
He later had tryouts with New England, Buffalo, Philadelphia and San Diego. All four of those organizations opted to retain their incumbent punter.
That left Coleman on the ninth-floor balcony of his apartment in Cleveland screaming at God for one more chance to make his mark in the game.
The answer would come the next day in the form of a phone call from the Vikings. Less than 24 hours later he was in the Twin Cities auditioning in front of Vikings officials.
During a practice on Friday Coleman set up several garbage cans at strategic distances at the other end of the field and began placing the ball virtually wherever he wanted.
The Minnesota regulars began to notice Coleman's accuracy and thought eventually got the attention of iconic coach Bud Grant, who shortly later bestowed upon Coleman the nickname "Touch Coleman."
Coleman earned the chance he was looking for just one week earlier on that balcony in Cleveland and signed to play for the Vikings.
And his impact was quickly felt around the league.
Because of his uncanny ability to place his kicks famed sportscaster Howard Cosell would later give him the nickname "Coffin Corner Coleman."
His background as a sprinter and hurdler in high school and college also proved vital as opposing defenses would often line up to guard against a fake punt.
Such as one game during the season against arch-rival Green Bay that Coleman recalls like it was yesterday.
"We were facing a fourth-and-11 and all Grant told me was not to get the kick blocked," Coleman said. "But I noticed they were playing off the line and I thought I had a chance to run for the first down."
Coleman was tackled inches short which brought a friendly piece of advice from the Viking coach.
"As I came off the sideline all he said was 'if you are ever going to run for it, make sure you get it or else you might as well just keep on running,'" Coleman said. "Grant had those piercing blue eyes … and he literally saw everything."
Coleman would spend 10 seasons in the Land of 10,000 Lakes and played on some of the greatest teams in NFL history.
"It was so amazing to play with some of the greatest players in NFL history," Coleman said. "Just look at the Purple People Eaters … that group is easily in the top five defensive units of all time. Maybe even one of the two top units.
"It's hard to put them ahead of Pittsburgh's Steel Curtain just because of the four Super Bowl championships, but we were not far behind."
That Vikings defensive unit was led by future Hall of Famers Alan Page and Carl Eller. A third member, Jim Marshall, is noticeably absent from his sport in Canton, Ohio.
After being released by the Vikings following the 1987, season Coleman spent 1988 with the Washington Redskins.
Coleman, a member of the Vikings 40th Anniversary team, finished his 12-year pro career by playing in 162 games. He punted 820 times in his career and averaged 40.6 yards per punt.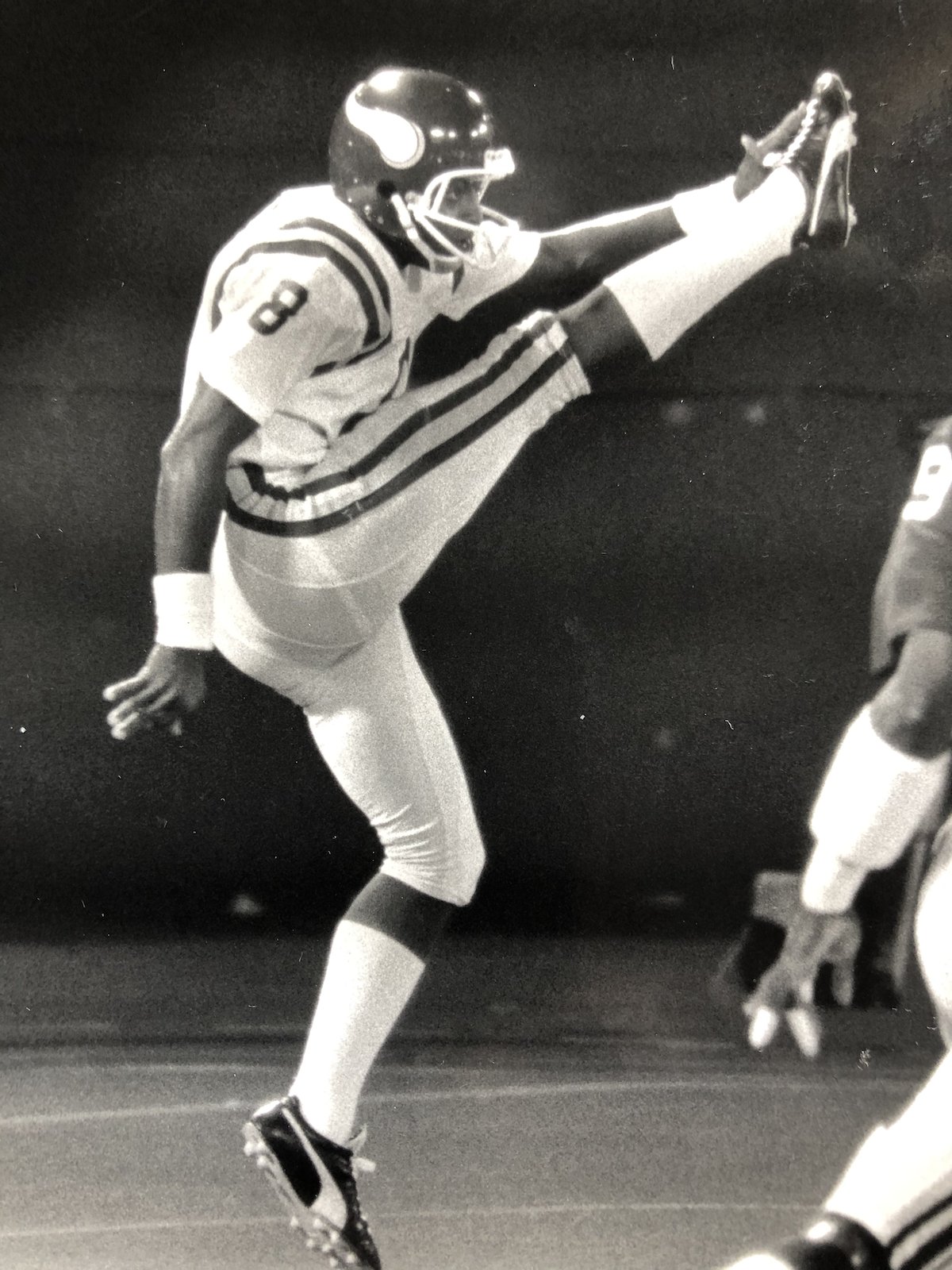 Track And Field Legacy
Coleman, a member of the Florida A&M Football Hall of Fame, is also a member of the State of Florida Track and Field Hall of Fame. He remains active in track in Florida and has served as the public address announcer at the prestigious Bob Hayes Invitational hosted by Raines High School for more than 30 years.
The meet is named in honor of Jacksonville native Bob Hayes, the only person to ever win an Olympic gold medal and win a Super Bowl. Hayes played with the Dallas Cowboys (1965-74) and played his final season with San Francisco in 1975.
Hayes, who also attended Florida A&M, won two gold medals in the 1964 Summer Olympics in Tokyo. He won the 100-meter dahs in a world record-tying time of 10.05 seconds and was a member of the 400-meter relay time that ran to a world record time of 39.06 seconds.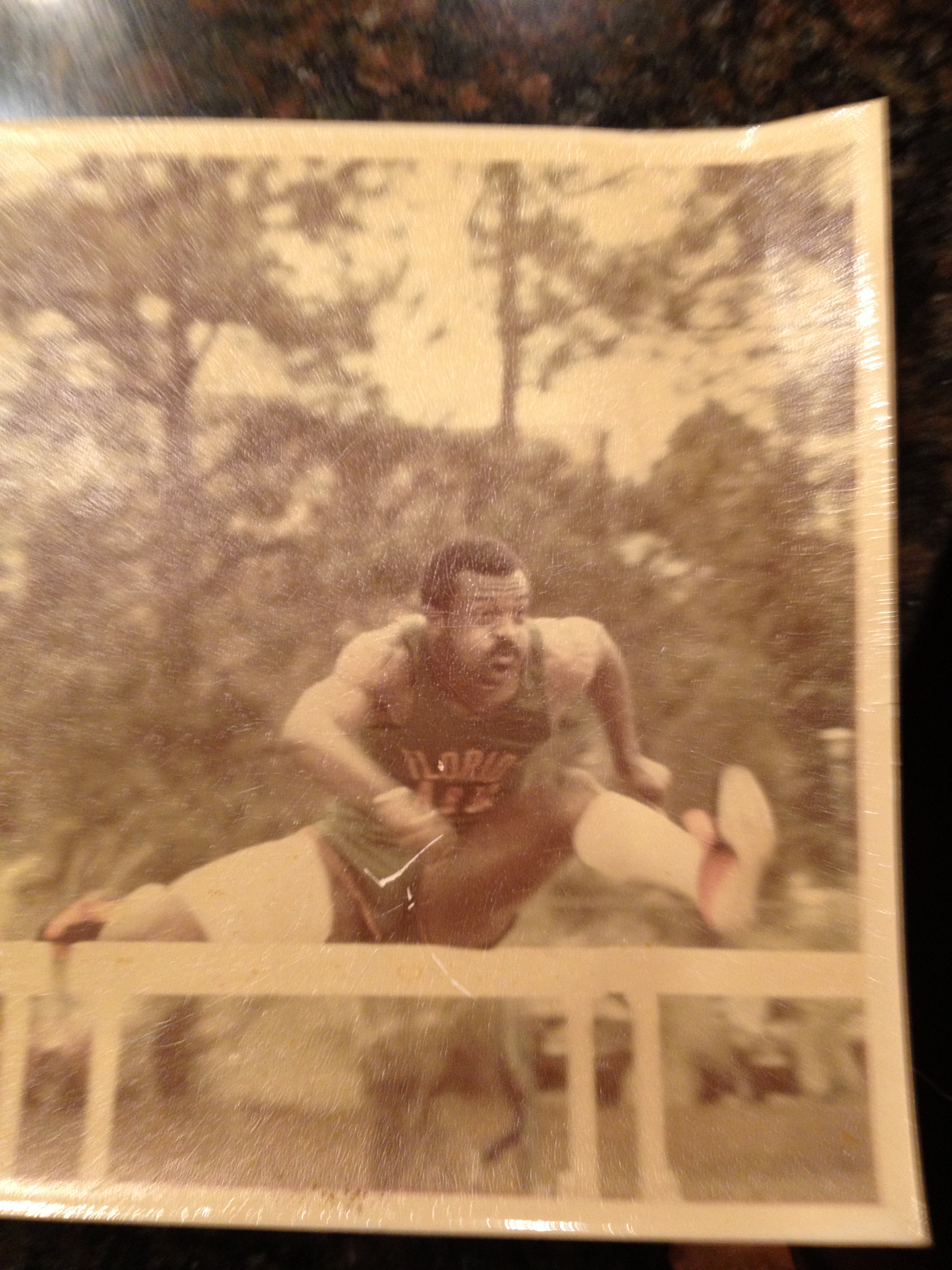 An ordained minister, Coleman is in his 22nd year as a sideline analyst for radio broadcasts. His tenure as a player and analyst makes him the third-longest tenured person in Minnesota franchise history. Only Grant and longtime trainer Fred Zamberletti have spent more time with the Vikings.
In addition to his radio duties Coleman also provides spiritual guidance for players, coaches and front office personnel.
Coleman believes free agency has hurt NFL football.
"With free agency has come a loss of longevity and sense of commitment to a community," he said. "The power of connection is the most powerful force in the world.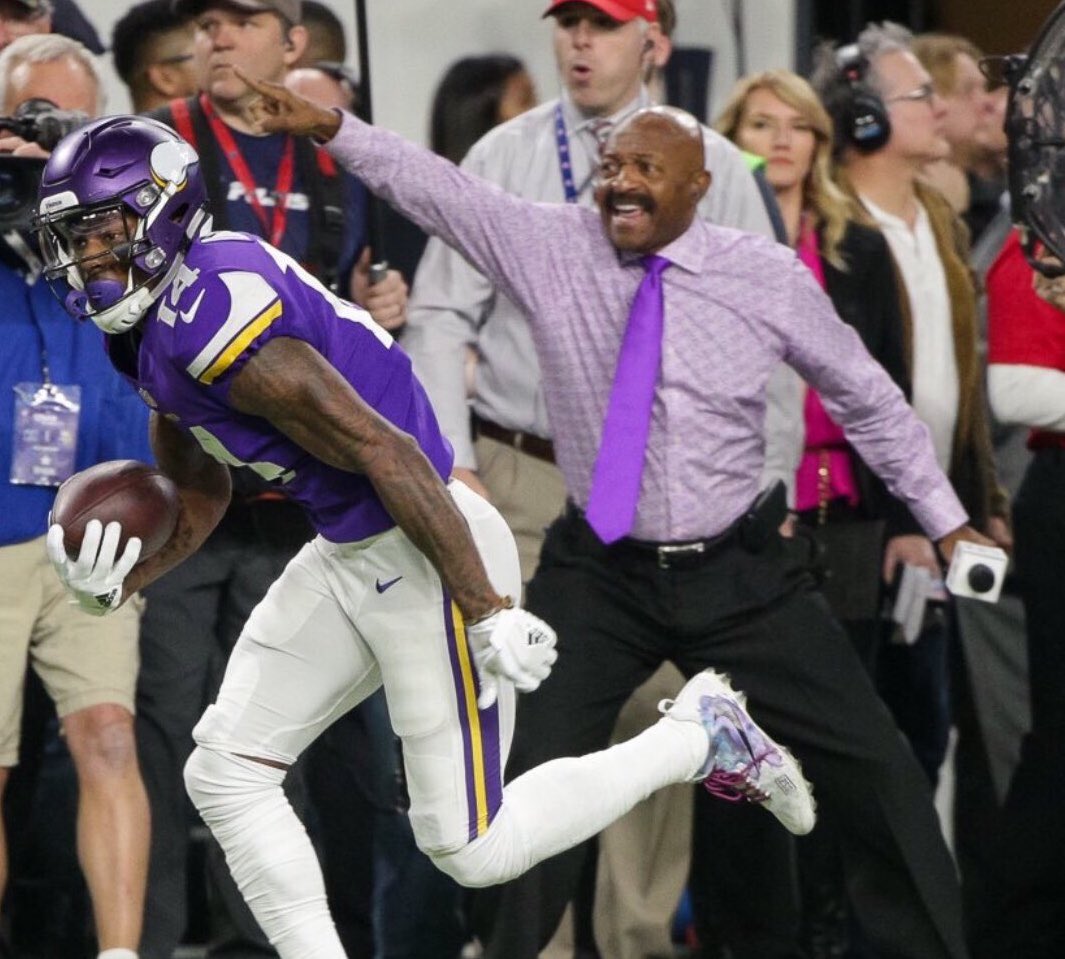 Coleman, like many former Viking players, have been picked to take part in pregame festivities that involves the blowing of the Gjellarhorn, an oversized horn which according to Norse mythology was used to signal the arrival of the gods.
"It surreal," he said of the honor of rallying the Viking faithful shortly before kickoff. "You are there with your family and it seems like all eyes in the stadium are on you."
"Players need to remember that they represent every man who ever put that jersey on," Coleman added.
Coleman wasted little time in offering his advice to young players of all ages.
"You need to practice like it's your last game because it just might be," he said. "Football cannot be a career … it is just a stepping stone for life after the game."
A native of Bismarck, N.D., Ray is a graduate of North Dakota State University where he began studying athletic training and served as a student trainer for several Bison teams including swimming, wrestling and baseball and was a trainer at the 1979 NCAA national track and field championship meet at the University of Illinois. Ray later worked in the sports information office at NDSU. Following his graduation from NDSU he spent five years in the sports information office at Missouri Western State University and one year in the sports information at Georgia Tech. He has nearly 40 years of writing experience as a sports editor at several newspapers and has received numerous awards for his writing over the years. A noted sports historian, Ray is currently an assistant editor at Amateur Wrestling News.