This is the 14th year of BOXTOROW's Top 10 HBCU FCS Recruiting Class Rankings. Recruiting at HBCUs has really stepped up, to the point that HBCUs are regularly landing recruits that would go to small to mid-sized FBS programs.
While Morgan State didn't make this list, second-year head coach Tyrone Wheatley recruited a three-star quarterback and three-star running back, which in other years would have landed the Bears on this list. Three-star running back De'Andre Bulley (6-0, 245) from River Rouge in Michigan; the Detroit Free Press called him next Jerome Bettis. He had multiple FBS offers including from Minnesota, Kentucky, Syracuse, Iowa State, and Indiana to name a few.
He rushed for 2,015 yards in helping lead his team to the state title. Also 3-star quarterback Raequan Beal (6-4, 230) from Renaissance in Michigan is a pro-style, pocket passer. He had offers from Eastern Michigan, Central Michigan and Buffalo.
It shows how much weight Wheatley's name carries in Michigan.
The rankings are based on research that we did based upon school releases, local newspaper articles, and recruiting boards.
Special thanks goes out to the various beat writers at respective newspapers and to the sports information directors.
Your feedback is greatly appreciated on Twitter @boxtorow on Facebook/box2row or email us at hbcu@boxtorow.com.
T-10 North Carolina Central
Second year head coach Trei Oliver and his staff is looking to build a program from the ground up and that was evident as of the 16 signees, none were transfers. The staff also placed an emphasis on wide receiver, signing five. Three-star Devontez Walker from West Charlotte High School had offers from West Virginia ECU, and Liberty to name a few. Twan Flip is a 2-star recruit from Charlotte's Myers Park. Devin Smith was the Tri 8 4A Offensive Player of the Year from Riverside in Durham, catching passes that totaled 1,265 yards and 21 touchdowns. The Eagles had issues at quarterback to begin 2019 as one was hurt and one transferred. Freshman Davius Richard emerged and looked pretty solid throwing for 2,020 yards with 12 touchdowns and nine interceptions. The Eagles added depth to the quarterback position, signing Quest Powell from Freedom High School in Chantilly, VA, who completed 72 percent of his passes for 2,817 yards and 36 touchdowns as a senior, and Walker Harris from Heritage in Wake Forest, NC who as a senior passed for 3,304 yards and 36 touchdowns. Defense is where Oliver has hung his hat and the Eagles recruited well on that side of the ball as well, signing 3-star LB Solomon Sutton from Zebulon B. Vance in Charlotte, who had offers from UNC, Coastal Carolina and Massachusetts. Defensive back Isaiah Walker-Warren from Southern Nash recorded 96 tackles, seven interceptions as a senior. Defensive end Mason Grubbs from Oak Grove HS in Winston-Salem had 92 tackles, 27 for loss, 17 sacks and 3 blocked kicks, and linebacker Jaki Brevard from Southern Durham participated in the Shrine Bowl after recording 141 tackles, 21 for loss, 10 sacks and six pass breakups. NCCU has gotten back to recruiting North Carolina heavily as of the 16 signees, 14 are from NC.
T-10 Prairie View A&M
This is the third class for head coach Eric Dooley and the emphasis was placed on the offensive and defensive lines, with eight of the 14 signees being in the trenches. Defense was an issue last year so the Panthers signed two 3-star linebackers. One was Jessie Evans from C.E. King in Houston who could play right away. He had offers from Texas A&M, Memphis and Colorado State. The other was Jordon Williams from Archbishop Rummel in Metairie, LA who had 18 offers including from Louisville, Navy, and Southern Miss. Defensive tackle Kendall Johnson from South Oak Cliff in Cedar Hill, TX may not have the ideal size (6-0, 295) according to Dooley, but he's explosive and a strong run stopper. Johnson had offers from Texas Tech, Houston, and Rutgers among others. Defensive lineman Troy James may be the wildcard and most intriguing signing of the class. Dooley says he could have an immediate impact after redshirting at Oklahoma his freshman season and playing sparingly for the Sooners in 2018 and 2019.
9. Hampton
Third year head coach Robert Prunty and his staff were very effective with their signings and filled some needs. The Pirates signed 3-star running back Elijah Burris from Mountain Island Charter in Gastonia, NC. During his career he rushed for 7,515 yards and 102 touchdowns and rushed for 2,832 yards in a season. Burris was AP All-State, ranked the 86th running back in the nation and 44th best player in NC. He received offers from UNC, Charlotte, Coastal Carolina and West Virginia. The Pirates also signed Akron transfer Keyondre White. Both will be counted on to try and replace the production of All-Big South first team running back Shai McKenzie. Oscar Smith wide receiver Romon Copeland the Class 6 Offensive Player of the Year and a speedster, decided to stay local by signing with the Pirates. Sticking with offense, an intriguing signing is offensive lineman Tyler McDuffie from George Washington in Danville, VA. He is 6-9, 360, athletic, and also played on the state champion basketball team. He didn't begin playing football until his senior season and Prunty says he can play left tackle and has a chance to be really good. The Pirates upgraded on defense, particularly in the secondary by signing 3-star defensive back Corey Wilson (6-1, 205) from Phoebus in Hampton who was First Team All-State and All-Tidewater and rated the 43rd best player in VA by ESPN. Two-star defensive back Adam Adkins (6-1, 185) from Southeast Guilford (NC) is a Rivals two-star prospect, was named AP All-State, played in the Shrine Bowl and had offers from Army and Navy. Defensive back Durrell Johnson was a teammate of Burris at Mountain Island Charter and was named to the All-State Team after intercepting 11 passes as a senior. Kentucky transfer Stanley Garner could have an immediate impact. Originally from Dillard (FL), he was at Kentucky for two years, redshirting in 2018 and seeing limited playing time in 2019 before entering the transfer portal. The Pirates also brought in two big defensive backs, both FBS transfers in Byron Perkins (6-2, 190) from Purdue and Jaren Rainey (6-2, 200) from ECU.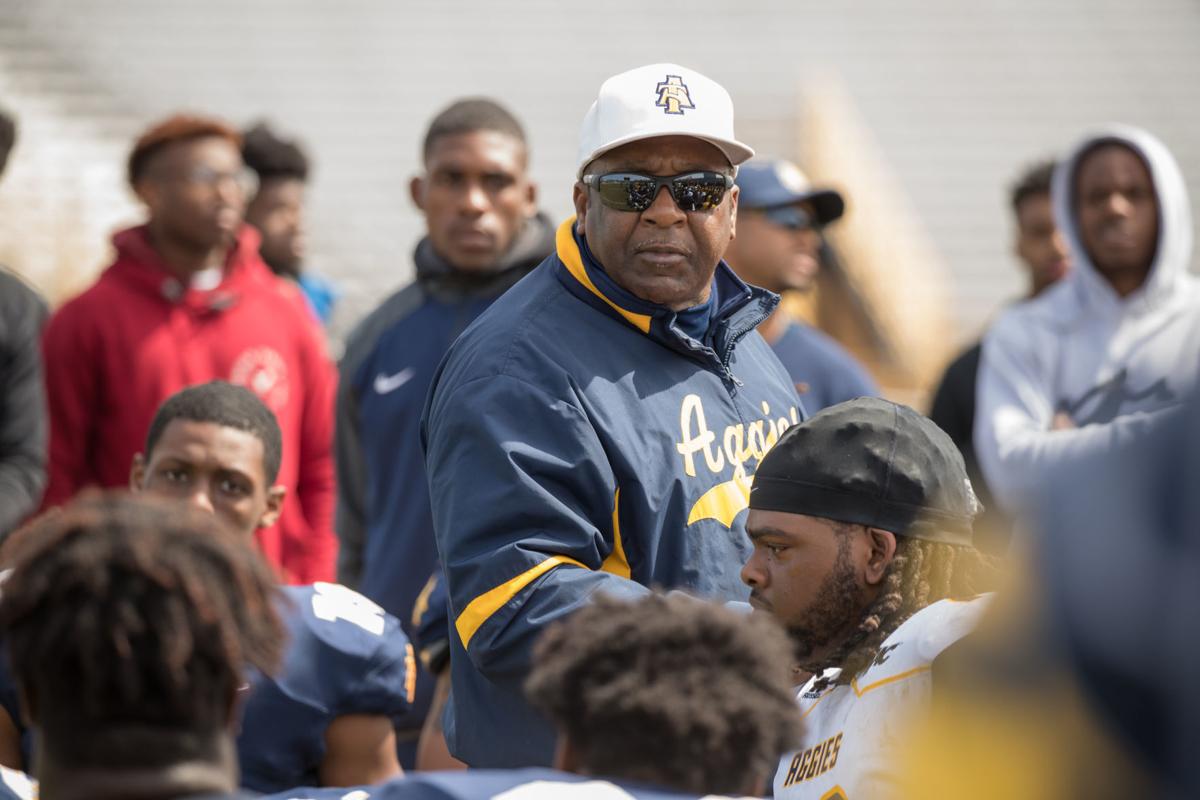 8. North Carolina A&T
The Aggies are the three-time defending HBCU national champions and head coach Sam Washington and his staff did a nice job of adding players that can play right away and players who will ultimately bear fruit in years to come. What makes this class different than in years past is that A&T added more transfers than normal with six of the 14 signees having played college football previously. It begins up front on both sides of the ball as the Aggies added to their depth on the offensive line, signing two, including three-star recruit Isaiah Brooks (6-5, 305) from West Forsyth (NC). Defensively, three-star linebacker Tyquan King from Dillon (SC) adds depth to the deep linebacking unit. Javon Armstrong from Pamlico County (NC) could be a nice addition to the defensive line. He racked up 121 tackles as a senior as was named All-Area. With the graduation of quarterback Kylil Carter, there will be a battle for the Aggies starting quarterback spot in 2020, even though the Aggies have two or three quarterbacks that saw time in 2019. They added to that, signing Nicholas Wilds-Lawning who threw for 2,622 yards and 29 touchdowns at Northwest Cabarrus (NC). As for the transfers, four played at ACC programs. Dwayne Crossen from Greensboro's Dudley High School transferred from Virginia Tech, where he played sparingly in 2018. He is expected to compete for a starting position at defensive back. Running back Courtney McKinney transferred from Wake Forest where he played in only four games in 2019 before entering the transfer portal. He could make an immediate impact in the backfield alongside BOXTOROW All-American Jah'Maine Martin. Defensive lineman Robert Porcher is also a transfer from VT and is the father of HBCU and NFL great Robert Porcher.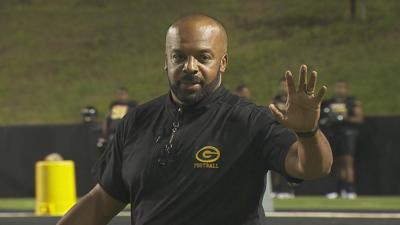 7. Grambling
2019 was a rebuilding year for head coach Broderick Fobbs and his staff as the Tigers look to get back to their winning ways in 2020 and this recruiting class can go a long way to doing just that. Geremy Hickbottom looks to be the starter going into 2020 and Aldon Clark also saw some time in 2019. The Tigers brought in 2-star JUCO transfer quarterback Elijah Walker from Trinity Valley Community College where he was second team all-conference, throwing for over 1,500 yards and 12 touchdowns in 2019. He originally played at Louisiana Tech. GSU got deep in the trenches on offense signing four with great size, including a pair of 2-star JUCO players in Demarcus Tinsley (Dodge City CC; 6-4, 325)) and Josh Jefferson (ASA CC; 6-3, 303), who was offered by Maryland and originally played at UMass and could come in and be the Tigers' starting center. Another ASA CC transfer is Egan Atkins (6-3, 315) who was an NJCAA All-American.) Jaxson Sanders is 2-star recruit from White Hall High School in Arkansas. Bolstering its wide receiving unit the Tigers signed 3-star receiver and All-State and All-District performer Trenton Grow (6-3, 185) who had offers from Louisiana Monroe, South Alabama, Southern Mississippi and UAB. On defense GSU signed 3-star linebacker Josh Darling from Gordo (AL) who was named First Team All-State after recording 140 tackles, four sacks, two interceptions and two forced fumbles. Another big signing on defense is cornerback Reyondous Estes. Originally from East St. Louis High School in Illinois, Estes played at Minnesota before transferring to Riverside CC in CA. The staff is high on him as he's an athletic twitchy corner that will make a big impact in the cornerback room.
6. Bethune-Cookman
Terry Sims and his staff due a tremendous job of recruiting Florida each year as 19 of the 25 signees are from the Sunshine State. Secondary was a focus as the Wildcats signed a pair of big time 3-star defensive backs. Cornerback Michael Holmes from Ribault in Jacksonville was a highly recruited player and had 20 offers including from Arkansas, Georgia Tech, Maryland, Temple, Boston College, and Oregon State. Defensive back Johnathan Johnson also highly touted, had offers from Tennessee, Nebraska, Illinois, and USF. Defensive back wasn't the only focus for the Wildcats who signed 2-star defensive lineman Jamari Maybin (St. Thomas Aquinois) and linebacker Kelton Law. Law from Ocoee in Orlando had offers from Rutgers and Western Kentucky. The Wildcats didn't stick strictly to defense, signing a 3-star running back in Terry Lindsey from Evangelical Christian School in Fort Myers. He had offers from Cincinnati, Iowa State, Kentucky, Temple, and Southern Miss. to name a few. Wide receiver Dacarri Allen Johnson from Jones in Orlando is a speedster. Offensive lineman Jordan Canty is transfer from South Carolina and can come in and help the Wildcats up front right away.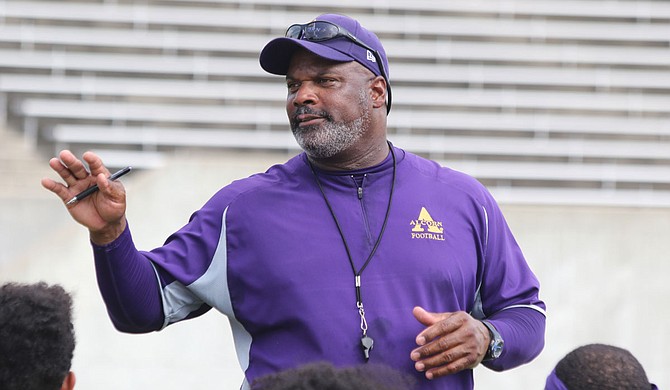 5. Alcorn State
Fred McNair and his staff signed 27 players, eight from the Braves home state of Mississippi and five from neighboring Alabama. Running back has been a theme for the Braves and there's no wonder why the Braves generally have the best running game in the SWAC. The Braves signed 3-star running back Javonta Leatherwood from Central in Tuscaloosa. Leatherwood rushed for 6,242 yards and had total 71 touchdowns in his career. He was the 2018 5A Alabama player of the year and had offers from Mississippi, Middle Tennessee State, South Alabama, and Southern Mississippi . He was rated the 111th best running back in the country and 76th best player in Alabama. If that weren't enough, ASU also signed a JUCO back that may be ready to contribute immediately. Austin Bolton transferred from Mississippi Gulf Coast CC and helped lead his team to the JUCO national championship and 12-0 record. As a senior at Poplarville High School in MS, he rushed for 2,300 yards and 30 touchdowns and was 4A First Team All-State. With the loss of wide receiver Chris Blair, the Braves needed to add depth to the wide receiver position for BOXTOROW All-American quarterback Felix Harper. With LeCharles Pringle returning, the Braves added 3-star wide receiver LaDarius Fair from Lancaster (TX). Alcorn also enhanced its receiving game, adding 3-star tight end KaDarius Wells from Brookhaven (MS) High School. He's ranked the 76th best tight end in the nation and 35th best player in Mississippi. Wells had offers from Mississippi, Air Force, Vanderbilt, Tulane, and Southern Mississippi. Offensive line is also a strength and was bolstered by the addition of six including Deonta Reed from Picayune High School in MS who was a two-time Frist Team All-State performer, was named to Mississippi vs. Alabama All-Star Game and blocked for Cameron Thomas who led the nation in rushing. The Braves added a couple of JUCO players to the line as well including: Juandarius Reed from Southwest CC who was the starting center the last two years and Jamaul Lofton (6-5, 314) from Northwest CC who started in 18 of 20 games. He has good size at 6-5, 314. Lastly offensively, the Braves were thinking towards the future when adding quarterback Kole Williams from Carver in Montgomery, who had multiple offers including from South Alabama and Liberty. Defensively, the Braves added a couple of transfers: linebacker Claudin Cherrelus transferred from UMass and defensive back Tavarian McCullum transferred from Copiah-Lincoln CC and has great size (6-3, 210).
4. Alabama A&M
Connell Maynor and his staff put together an excellent recruiting class, entering his third season as the head coach of the Bulldogs. As good as the passing game was with Aqeel Glass, it was aided by a strong running game, most notably BOXTOROW All-American Jordan Bentley who was finally healthy for the first time since his freshman season. But Bentley and his 1,417 yards and 18 touchdowns is gone. The Bulldogs went out and got a 3-star running back in Ryan Morrow from Maplesville (AL). He rushed for 2,185 and 27 touchdowns as a senior and was named second team All-State. But the Bulldogs didn't stop there also signing another second team All-State performer in Dylan Blackburn from James Clemens (AL) who rushed for 1,672 yards and 16 touchdowns. The Bulldogs signed another 3-star player, this one in the offensive trenches in Nevell Brown from Palm Beach Lakes in West Palm Beach FL. Maynor came back to his roots in North Carolina by signing 2-star offensive lineman Carson Vinson from Panther Creek who is versatile and can play all five positions. Defense is where the Bulldogs struggled in 2019, particularly in the running game, getting gashed for more than 217 yards per game and giving up 438 yards total per game, both at the bottom of the SWAC. The Bulldogs signed 3-star defensive lineman Tre'von Allen from Miami Central who had offers from several schools including Marshall and Southern Mississippi. The Bulldogs also signed a couple of linebackers in Dimitris Biambi who had 132 tackles, 11 for loss and five sacks as a senior and a linebacker who could contribute immediately in Michael Makins, a Coastal Carolina transfer who recorded 35 tackles for CCU last year. AAMU also upgraded its secondary greatly by adding a couple of 3-star defensive backs who could contribute immediately in safety Khalil Griffin from Sparkman (AL), ranked the 175th best safety in the country and cornerback James Davis of Glades Central (FL) who received offers from Kentucky and Syracuse.
3. Alabama State
One of the best stories in recent memory is that of Tytus Howard, starting tackle for the Houston Texans who made All-Rookie this past season. He came to Alabama State, unheralded, having played quarterback in high school. He made the switch to tight end at the behest of now head coach Donald Hill-Eley, then ultimately to the offensive line. In 2019 he was a National Football League first round pick. There isn't much unheralded about what Hill-Eley and his staff was able to accomplish in this recruiting class. Anytime you're able to sign a 3-star quarterback, it's saying something and that's exactly what the Hornets did, signing Joe Owens from Wren (SC), who threw for 4,488 yards, 62 touchdowns and rushed for another 11 touchdowns on his way to being named All-State and 4A Player of the Year. If those weren't gaudy enough numbers, the Hornets signed another quarterback in Myles Crawley from Tucker (GA). Tucker threw for 4,015 yards and 42 touchdowns combined his junior and senior seasons. Both will learn from KHA'Darris Davis who will be a senior this upcoming season. Another signee who played quarterback in high school, but is listed as an athlete is Rishard Densmore, a 3-star player, ranked as the 91st best athlete in the country and had offers from Kentucky, Tennessee, Nebraska, and Mississippi State. Hill-Eley says Densmore will play receiver for the Hornets. The Hornets also got deeper in the trenches with a player who can come in and play right away in Maryland transfer Breon Gaddy who played for the Terps for two years and is a former 4-star recruit from Bishop Sullivan in VA Beach. ASU gave up more yards then it would have liked in 2019 and addressed some of those concerns particularly in the secondary, signing 3-star defensive back James Burgess from Huffman (AL). Burgess had 52 tackles, 18 pass breakups, four interceptions and two forced fumbles as a senior. 3-star Trevor Robinson from Park Crossing in Montgomery is listed as a defensive back, but played quarterback in high school. He will play corner according to Hill-Eley. Defensive back Rodney Echols from Jones in Orlando is another recruit the staff is high on, having recorded seven interceptions, 41 tackles, and scored two defensive touchdowns and had offers from USF, UAB, WKU, Georgia State and Chattanooga. The Hornets upgraded at linebacker signing 3-star player Demarkus Cunningham from Bessemer City (AL) who had offers from UAB, Memphis, Navy, Coastal, Liberty, amongst others and 2-star linebacker Dylan Creech from Geneva (AL). Defensive line got an upgrade from a player who can contribute right away in Maryland transfer Brandon Gaddy who played in all 12 games last year for the Terps and had 16 tackles. He's a former 3-star recruit from Bishop Sullivan Catholic in Virginia Beach.
2. Tennessee State
Head coach Rod Reed and his staff put together another strong class. The Tigers' classes have been No. 1 several times and are usually in the top five. 2019 was a tough season for the Tigers going 3-9. TSU signed 23 players, 11 on offense, and 12 on defense. What was surprising about this class is that only two were from Tennessee. Ten were from Florida where the Tigers have always recruited well. With the loss of BOXTOROW All-American Chris Rowland and Steven Newbold, the Tigers signed two 3-star receivers in Zaire Thornton (6-2, 180) from Mays High School in Atlanta and Gerand Turner South Miami High School. Turner had offers from Syracuse, Kentucky, Marshall, and Georgia State amongst others. Emmanuel Baez from Plant City (FL) could be a factor with good size at 6-3, 223. Injuries on the offensive line were an issue and TSU addressed the issue by signing two with big time potential both rated three stars by 247 Sports in Jeremiah Mawali from Chaminade-Madonna Prep in Florida who had offers from Kansas, Louisville, Maryland, Purdue amongst others, and Jai'mari Herbert from St. Thomas Aquinas in Fort Lauderdale. Herbert was ranked the 113th best offensive guard and 229th best player in Florida. He received offers from Kentucky, Louisville, Pittsburgh, and Syracuse. TSU will have to replace quarterback Cameron Rosendahl who was lost to graduation. Three-star quarterback Edwin Rhodes from American Heritage (FL) also signed with the Tigers. He had offers from Southern Miss and Vanderbilt and two offers from Ivy League Schools. He completed 139 of 217 passes for 1,995 yards with 32 touchdowns and just six interceptions. At 6-0, 184, he doesn't fit the mold of recent Tiger quarterbacks. Transfer quarterback David Johnson from Tyler Junior College via South Oak Hill (TX) was a former two-star Rivals recruit and is more in that mold at 6-1, 210. Three-star defensive back Jeshon Ingraham (6-2, 175) from Palm Beach Lakes (FL) highlights the defense. He had 10 offers including from Minnesota and Boston College. He was rated the No. 206 cornerback in the country and No. 314 ranked player by 247 Sports. Two-star linebacker Detoye Adewole from Cane Ridge High School in Antioch is a local product that could come in and play right away.
1. Florida A&M
Head coach Willie Simmons is entering his third season and all three years his classes have been ranked in the top 10. This year's class was by far his best as six of the high school signees were 3-star recruits. The Rattlers will have to try and replace all-world quarterback Ryan Stanley, 2019 BOXTOROW Offensive Player of the Year. Arguably the most important and immediate signing in this class is former Kansas State quarterback John Holcombe. Holcombe redshirted in 2018 and only played in one game last year before entering the transfer portal. At Summer Creek High School in Texas, he was rated the 13th-best dual-threat quarterback by 247Sports. He threw for 2,369 yards and 22 touchdowns and also rushed for 551 yards and another nine scores during his senior season. Holcombe will have to get acclimated to Simmons' system having essentially only practiced the last two seasons. He will have excellent receivers to throw to in BOXTOROW All-American Xavier Smith, David Manigo and Azende Rey. The Rattler running game averaged less than 106 yards rushing per game so Simmons and his staff signed five offensive linemen. Simmons says they have the ability to play as freshmen. Three of the linemen are 3-star recruits: Kendarius Cunningham from Gibbs High School in St. Petersburg, FL had offers from FAU and Toledo; Delonus Kabir from Pahokee (FL) had offers from UCF and Southern Mississippi; Evan Webster from Hardee (FL) had offers from Florida State, Virginia, USF, Louisville, Iowa State, UCF to name a few. Orlando Heggs is a transfer from Wake Forest, a former 3-star recruit from The Bolles High School (FL). FAMU also signed a running back in Tre'ven Smith (5-11, 178) from Blountstown (FL). He rushed for 1,950 yards and 22 touchdowns, including a FHSAA State championship game record 365 yards and five touchdowns. Smith also had 10 receiving touchdowns, four kick returns for touchdowns and two defensive touchdowns. Already deep at receiver the Rattlers signed two 2-star talents for the future in Aquil Muhammad from Southwest DeKalb in Decatur, GA, who had offers from Army and Georgia Southern to name a few, and Trevon Dade from South Dade (FL), who had offers from FAU, Southern Mississippi, and UNLV. Pass defense was an issue for the Rattlers last year and they addressed that in a mighty way signing three 3-star defensive backs. Benjamin Onwuzo from Chaminade-Madonna Prep won three FHSAA State Titles He was rated the No. 105 cornerback in the class and had 22 offers including from Minnesota, Boston College, Kentucky, Louisville, Missouri, Nebraska, Mississippi, UCF, Utah amongst others. Cornerback Tevin Griffin from Dr. Phillips High School in Orlando was ranked the No. 136 cornerback in the country and No. 201recruit from Florida. He is the son of former baseball great Ken Griffey, Sr. Safety Jalil Core from Armwood has the ability to come in and play right away and possible start as a nickel back. Tray Bishop will also be a nice addition to the unit. He originally signed with Georgia and redshirted in 2017. He played last year at Navarro College and was listed as a 3-star prospect with offers from TCU and Texas State. And if that weren't enough, on Monday, the Rattlers signed 3-star defensive tackle Gentle Hunt (5-10, 300) from Gainesville (FL), who had offers from USF, Middle Tennessee State, and Coastal Carolina.