Bucknell At Lehigh Game Preview And Fearless Prediction, 10/22/2022: Two Teams In Desperate Need To Taste A Win
BETHLEHEM, PA – If you're a numbers person, it might be best to skip down to the end, because this Saturday, the Bucknell Bison (0-6, 0-2) will be traveling to Bethlehem to take on the Lehigh Mountain Hawks (1-6, 1-1) in a battle between teams that, to put it mildly, are desperate to get into the win column.
How desperate? A look at the stats will reveal exactly.
Lehigh enters the game at Murray Goodman stadium on a five game losing streak, their last win coming against 1-5 Georgetown in Week 2, a nervy 21-19 affair where the Hoyas outgained the Mountain Hawks, 422 to 296, but Lehigh still won the game after stopping a late 2 point conversion that would have tied it late.
Not to be outdone, Bucknell enters the game on a thirteen game losing streak, their last win coming against Cornell in 2021, a 21-10 affair. In that game, too, Bucknell was outgained 306 yards to 146, but still won. (Following the theme, last week, Lehigh fell to Cornell 19-15, denied in the red zone in the final minute of the game.)
Both teams have struggled mightily on offense. The Mountain Hawks rank 99th out of 123 FCS teams in total offense, while Bucknell weighs in at 120th. (Incredibly, Colgate is 112th and Lafayette is dead last at 123rd, which means Lehigh has the 3rd most offensive yards in the Patriot League.)
In terms of pure scoring, Lehigh is ranked 105th out on 123 teams (14 touchdowns, 12 kicked extra points, and 5 field goals), while Bucknell is dead last (7 touchdowns, 1 kicked extra point, 2 2-point conversions, and 1 field goal). For those scoring at home, Lehigh averages 15.9 points per contest; Bucknell, 8.3 points per contest.
It wasn't the way Bucknell or Lehigh drew things up when they hired new head football coaches after the 2018 season. When Lehigh hired former Holy Cross head football coach Tom Gilmore to follow the winningest head football coach in Lehigh history on Andy Coen, Bucknell didn't hesitate to snap up Andy's former offensive coordinator, Dave Cecchini, himself a former Lehigh player, to take the reins at Bucknell.
At the time it seemed like a rivalry could perhaps blossom between the two schools, with the shared history and the success that they all had tasted at Lehigh or Holy Cross. And so far, Dave Cecchini has the upper hand, technically, leading the series 2-1 since both head coaches were hired in 2018.
The scores of all three games: 20-10 Bucknell, 6-0 Bucknell, and 38-13 Lehigh.
In 2019, Bucknell dashed Lehigh's title hopes in Lewisburg the week after Holy Cross squeaked by the Mountain Hawks 24-17. The Bison surged to a 20-3 lead and held the Mountain Hawks without a touchdown until midway through the 4th quarter.
The 6-0 game was deeply affected by COVID restrictions and was played in the spring. The game was originally cancelled, only to be put back on the after Lafayette had to cancel with Lehigh suddenly. The Mountain Hawks learned they were playing Bucknell five days before, they themselves struggling with fielding enough offensive linemen to play themselves. Bucknell gained only 239 total yards on the spring afternoon; Lehigh, 190. The only scoring was a pair of PK Ethan Torres field goals.
In 2021, Bucknell was the team that stopped Lehigh's 15 game regular season losing streak, as the Mountain Hawks offense exploded in a 38-6 win. Behind five rushing touchdowns from three different running backs, the Mountain Hawks scored 21 straight points in the second quarter and then shook the monkey off their backs in the second have with 17 more.
In the last three seasons, Bucknell has three wins – one against Lafayette, one against Lehigh, and one against Cornell. During that same time frame, Lehigh has four wins: two against Georgetown, one against Lafayette, and one against Bucknell. That is the current state of both programs – two teams, desperate for a win, to finish the season strong.
The game is set to kck off at noon and will appear on Service Electric 2 in the valley and will be streamed on ESPN+ with Mike Zambelli and Doug Heater calling the game. It will also be broadcast on Fox Sports Radio 1230/1320 AM and 94.7 FM Allentown, with Matt Kerr, Matt Markus and Lance Haynes on the call (and also available on LVFoxSports.com).
LFN's Drink of the Week
Ranger Suarez is the Phillies' Game 3 starter today. I decided to take a chance. Why not invent a drink based on his name? He's kind of an underrated starter, not an ace but a guy that has fought to get into the rotation and earned his spot. Kind of like this drink, made with dry vermouth and has no business being this good. You can find the recipe here.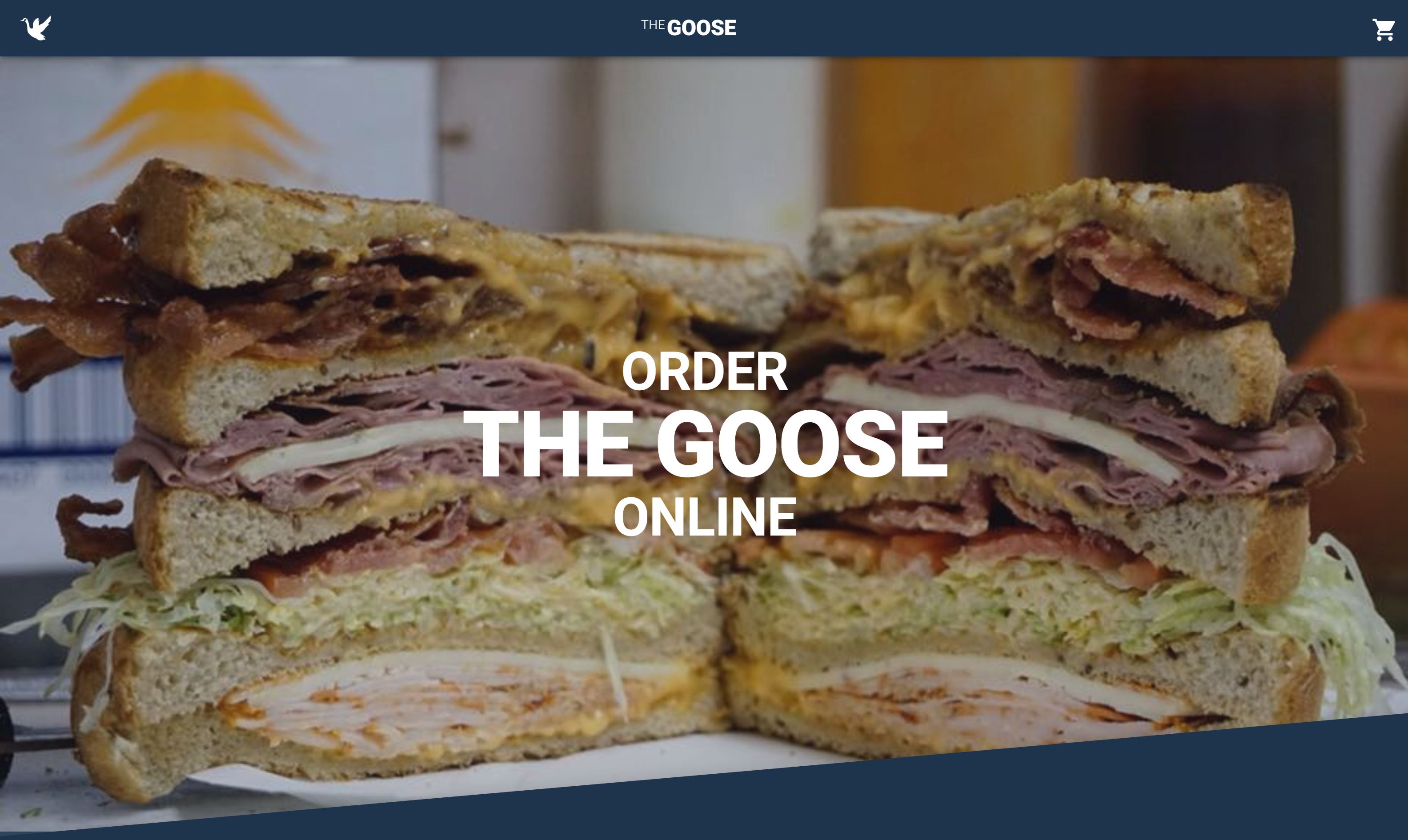 LFN's Tailgate Dish of the Week
This week I'm going to go off script and put in a good word for the Goosey Gander, the unofficial favorite deli of pretty much everyone associated with Lehigh. I go there often, even now when I go back to campus, and when I do I get my favorite sandwich – the same one I got as an undergrad, the Turkey and Roast Beef Gombo with thousand island dressing. No recipe this week – just go get your LFN Gombo!
Game Notes And Injury Report
The game notes show probably the best news of all for Lehigh fans, the return of RB Zaythan Hill after exiting the game vs. Fordham. He didn't suit up for the game vs. Cornell, but he's RB1 with RB Gaige Garcia on the depth chart as well. Hill and Garcia had big games against Bucknell a year ago, part of that five touchdowns on the ground in that rushing game explosion. The big question is whether RB Jack DiPietro, the other RB who scored against Bucknell, will be healthy enough to play too.
Another encouraging sign is DE Trevor Harris back on the depth chart this week, after sitting out last week due to an unknown reason. Lehigh's defensive line was very solid last week anyway against Cornell, stopping the Big Red in the red zone most of the game and forcing three turnovers, but adding Harris only makes it better.
Scouting Bucknell
Bucknell enters Saturday's game still looking for its first win of the 2022 season. If you think being a Lehigh fan is tough, try being a fan of the Bison, who haven't scored more than 15 points in a game all season.
You'd think forcing five Yale turnovers last Saturday might have led to Bucknell's first win of the season, but they instead were on the wrong end of a 29-9 score, which dropped Bucknell to 0-6. RB Rushawn Baker was the lone bright spot for the Bison on offense, running 20 times for 113 yards and the lone Bucknell touchdown. He's the leading rusher on the season for the Bison, but he only has 345 rushing yards in 6 games.
One of the weird stats about Bucknell is that they have a positive turnover ratio, with 15 takeaways against 11 giveaways. S Brent Jackson leads the Bucknell defense with 62 tackles, an interception and five pass breakups, while LB Ben Allen has contributed 46 tackles and 2.5 tackles for loss. Four of Bucknell's five takeaways at Yale were interceptions. Bucknell plays a base 4-3 defense and have a veteran secondary, who has been the strength of this team.
LFN's Keys to the Game
Run Until They Prove They Can Stop It. Lehigh broke their very long losing streak last year by exploiting the run game, and it seems logical to go back to that here, especially with Zaythan Hill back. Personally, I'd consider running on the first drive of the game, and keep at it until the Bison prove they can slow them down.
Keep The Play In Front Of Them. Lehigh's defense has been victimized by some very tough offenses this year for big plays, and for the first time they will be facing an offense that has genuinely struggled. There's no need to be crazy, keep the play in front of them, and make them earn what they get.
Win The Special Teams Battle. Bucknell has struggled in the kicking game this year, which gives Lehigh a golden opportunity for the Mountain Hawks to win that aspect of the football game as well. Winning this battle as well will be critical if Lehigh is going to come away with a win.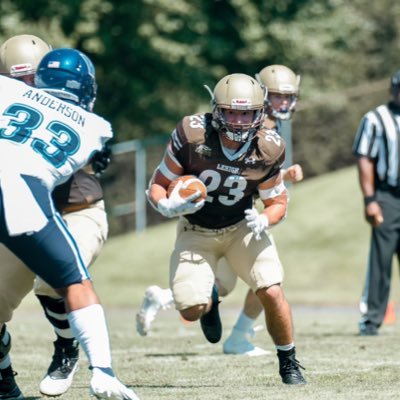 Fearless Prediction
It feels a little bit dangerous to pick a game with two teams that have struggled this season, especially offensively. It's easy to picture one team hopping to an early two score lead, and then sitting on it, but it does seem like the Mountain Hawks every week have been facing off against Walter Payton award finalists and the like. It feels, finally, like this is a matchup Lehigh can win, and they will.
Lehigh 35, Bucknell 12