The Big Sky Conference is one of the Power 3 conferences in FCS football and will continue that tradition this year too. In our College Sports Journal Top 25 four Big Sky teams placed in the top ten, including Eastern Washington and UC Davis within the top five. A strong year is in store for Big Sky as the recruiting, coaching, and playing are all trending upward for the majority of the conference.
Bye Week: Idaho State
Conference Game of the Week:
Montana (0-0) at South Dakota (0-0)
Where: Dakota Dome, Vermillion, SD
When: Saturday, August 31st 2:00 pm CT
TV/Streaming: Midco SN, ABC Western Montana, SWX Billings, ESPN+ (subscription required)
Montana
The Griz faithful have a team to believe in with the talent and depth available to them. Dalton Sneed may not have impressed the conference with his performance last year, but offseason improvements should lead to a better season. Coupled with the offensive reload the defense will be ready to impress with Dante Olson and depth at the secondary level. Playing in South Dakota will be a tough start as the Coyotes play harder than their record generally suggests. The Coyote defense should not be enough to hold the Griz offense if they play like last season. Despite having a limited idea of what to scheme for as South Dakota's new defense is unknown territory, the Griz offense can be dangerous when showing good ball control.
Key Player: Dante Olson, LB – Olson is a superior level linebacker in the FCS who will be on the watch list for defensive player of the year. High play recognition, runs full speed to the ball, and being aggressive on every down is just the way Dante plays. If the Coyote offense wants time to throw the ball or the ability to have big runs they must limit Olson.
South Dakota
South Dakota is a gritty team that never gives up, but a rough 4-7 season dropped them from being seen as a contender. Like the Griz, the Coyotes are used to being in the conversation as relevant teams in the conference but will need to earn their way back into the playoffs to do so. Last season, decent wins and many close losses were the talks of the season after hopes were so high following the 27-24 loss at FBS Kansas State. This season the schedule comes even harder with Oklahoma as the FBS game and the same conference opponents just different fields. NDSU, SDSU, UNI, Missouri State and Indiana State are among the heavy hitters the Coyotes will face. South Dakota will have to rely on Austin Simmons to be elusive enough to navigate Dante Olson and the stacked Griz secondary.
Key Player: Austin Simmons, QB – Simmons is not the most polished quarterback, but his quick feet and strong arm make him a threat until rattled. Last season, Simmons threw 3,124 yards, 18 touchdowns, and 8 interceptions with 60 percent completion. Simmons also rushed for 332 yards and 5 touchdowns. Some may discount his inconsistencies, but given any hesitation, Simmons finds ways to capitalize for his team.
Fearless Prediction: This game will be an offensive contest, to begin with, but once both teams are comfortable the defenses will clamp down on the players who have not conditioned well in practice. Dakarai Allen will be a favorite target of Simmons but will get bottled up in the second half with only Kai Henry left as a threat. Dante Olson will be eager to kick off his senior campaign on a solid foot as he will tally 10 tackles and terrorize the offensive tackles. Montana 31 South Dakota 24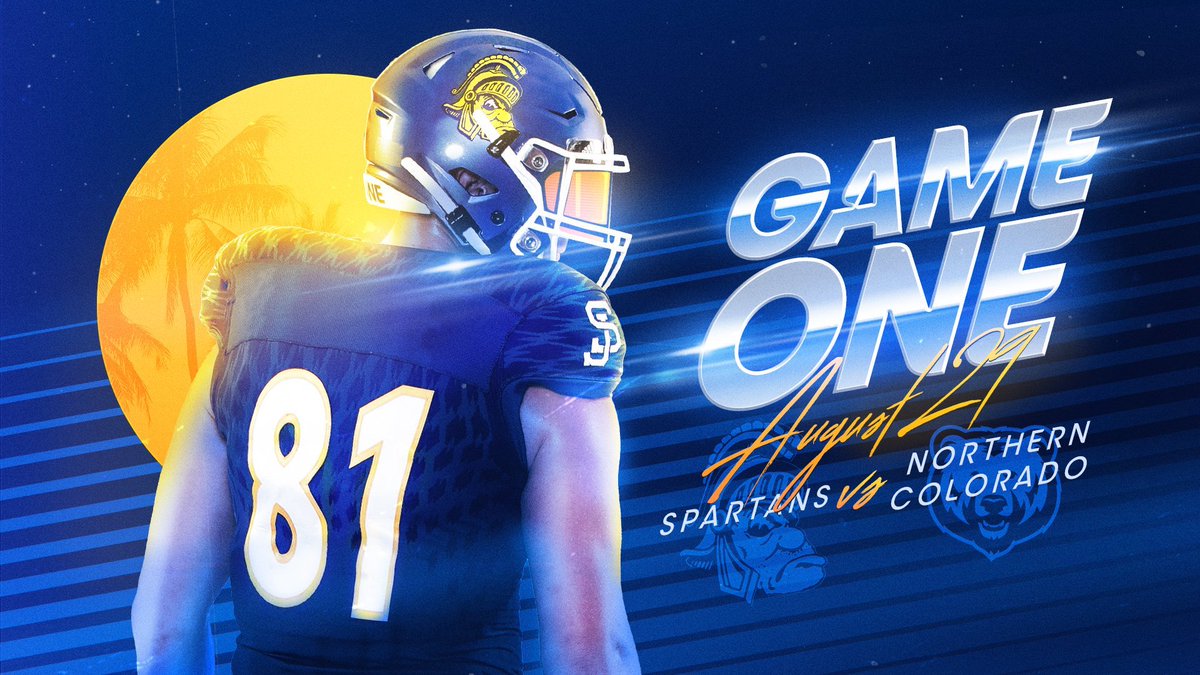 Fearless predictions for the rest of the slate
Northern Colorado at San Jose State University – Thursday, August 29th 7:00 pm. PT – CEFCU Stadium, San Jose, CA, No TV
The Northern Colorado Bears receive quarterback Jacob Knipp for a 6th season due to medical grievance with the NCAA. With Knipp on the team, the Bears stand a chance against the Spartans who have faced several bad seasons in the Mountain West Conference. A reloaded Bears team, with an almost all in-state recruiting class better than previous years, gives UNC a unique chance to impress on national television. Despite the 10.5 line in favor of SJSU, this game will be much closer than the scoreboard. SJSU 27, UNC 23
Eastern Washington at the University of Washington – Saturday, August 31st 12:00 pm PT – Husky Stadium, Seattle, WA, Pac 12 Network, Online Stream (subscription req'd)
Eastern Washington comes in as the runner-up champion from last year to Seattle, WA. Despite that title, the Huskies will be not offering congrats, but rather a hard-nosed game in which they will likely want to prove a point to the Eagles. While the EWU roster is stacked, experienced, and talented, Washington's size and strength will make EWU rely on Barriere to pass early and often. Washington 45, EWU 24
San Diego University at Cal Poly Tech University – Saturday, August 31st 2:00 pm PT – Alex P. Spanos Stadium, San Luis Obispo, CA, Pluto.TV
The top of the Pioneer league will travel to Cal Poly to stomp the Mustangs. If this game was last year Cal Poly would be in for a narrow win, but with the graduation of Joe Protheroe, the Mustangs will suffer offensively. Despite the game plan of triple-option offense, the most productive route for Cal Poly may be to throw to JJ Koski until the running game is re-established. Look for San Diego to get a road win unless the run game explodes for Cal Poly. San Diego 28, Cal Poly 20

Portland State at University of Arkansas – Saturday, August 31st 3:00 pm CT – Donald W. Reynolds Razorback Stadium, Fayetteville, AR, SEC Network, Watch ESPN (subscription req'd)
Portland State's historic top-five recruiting class is a year older and will be starting to emerge as backups and even a few starters. Unfortunate for the Vikings, that will not make much of a dent as they make their way to Fayetteville against a low-end, but still an SEC Arkansas. Unless it is NDSU, JMU, EWU or a select few others playing an FBS power conference team the goal should be to limit the opposing team to under 50. I think the Vikings are capable, but mark this as simply TV experience. Arkansas 49, PSU 13
Montana State at Texas Tech – Saturday, August 31st 3:00 pm CT – Jones AT&T Stadium, Lubbock, TX, FOX Sports Networks, Fox Sports Go (subscription req'd)
While the Big Sky might be the wild, wild west of the FCS, the Big 12 conference contains the real Cowboys and Masked Riders to worry about. Montana State has a deep roster and we should expect to see substitutions early and often as MSU is one of the few teams with that depth. The first half should be optimistic football, but Texas Tech will likely capitalize on size and lack of stamina in the fourth quarter. We should see the Bobcats able to gain decent yards and a few scores. TTU 48, MSU 23
University of Idaho at Penn State – Saturday, August 31st 3:30 pm ET – Beaver Stadium, University Park, PA, Big 10 network, FoxSports.com (subscription req'd)
Idaho players should be excited to play on a historic field that is iconic to part of college football history. The Vandals should also hold onto their hats because it will be an absolute mauling. Idaho is getting better despite dropping to the FCS level again, but this game is just not going to be pretty. Penn State prides itself on big players running fast and hitting hard. Idaho just is not ready to handle what is going to happen. Penn St. 63, Idaho 13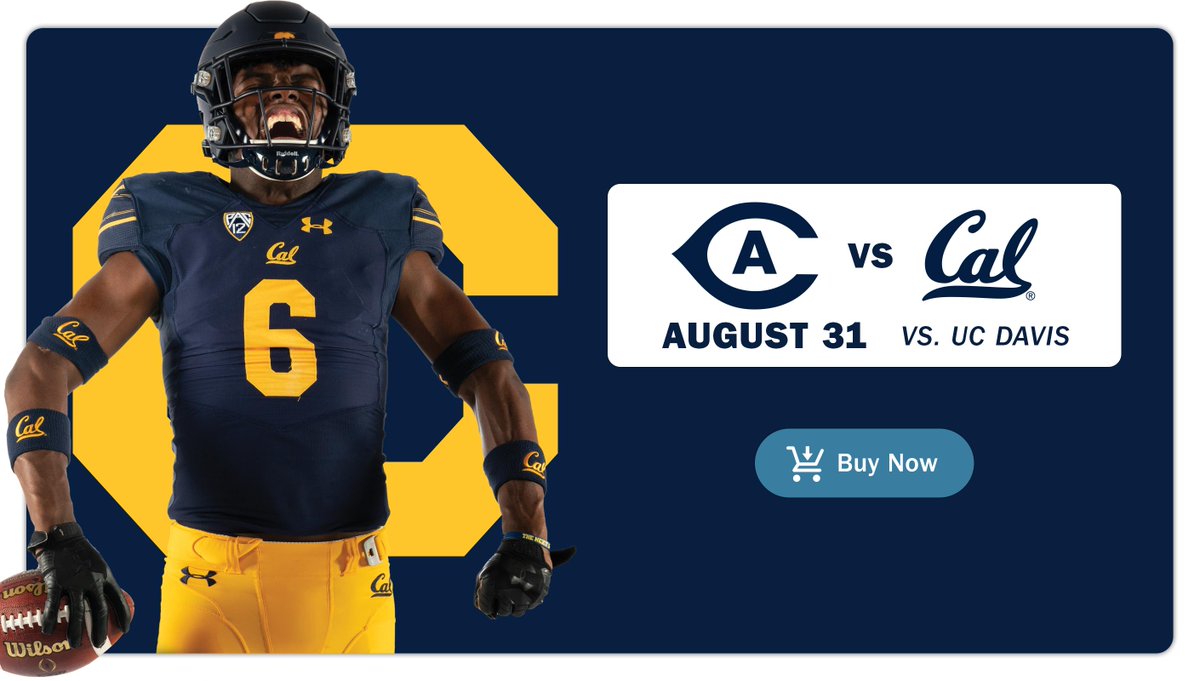 UC Davis at University of California (Berkeley) – Saturday, August 31st 3:30 pm PT – California Memorial Stadium, Berkeley, CA, Pac 12 Network, Online Stream (subscription req'd)
UC Davis is well equipped and one of the favorites to win an FCS vs. FBS matchup, but FBS schools know the narrative too. No FBS school, player, or coach wants to lose to an FCS school. It would be the shame an FCS team would feel if they lost to a D2 school. UC Davis showed it was possible last year against a struggling SJSU, but Cal is considerably a step above SJSU in conference and ability. UC Davis has weapons at every offensive position, but can the defense buckle down and stop them without an injury is the question. With FBS games there are seemingly more variables and outcomes, but I could see a perfect storm for the Aggies, just not this trip. Cal 35, UCD 27
Southern Oregon University at Sacramento State – Saturday, August 31st 6:00 pm PT – Hornet Stadium, Sacramento, CA, Pluto.TV
Finally, a Big Sky team willing to have fun this week. NAIA is probably a bad choice for scheduling if you hope for a playoff berth, but if your players just need a fun game to start with this is it. Just as how an FBS vs. FCS is 9 of 10 a piece of cake this game should be for Sacramento State, but closer to the tune of 49 of 50. Sac St. 56, SOU 9
Weber State at San Diego State University – Saturday, August 31st 6:00 pm PT – SDCCU Stadium, San Diego, CA, Stadium on Facebook
Another intriguing FCS vs. FBS match that will depend on how much has Jake Constantine improved? Will this be another pitiful passing year or will Josh Davis actually get help from his quarterback? That combined with how will the top two defensive players graduated affect the defensive aggression leaves more questions than answers. Weber State is a quality FCS team and SDSU is a respectable FBS team, but the depth of SDSU may be the defining factor in this contest. This will be one of the few offensive FCS vs. FBS games as both defenses should be quality despite their losses. Also, we may see a fair amount of field goals and unfinished drives by both teams. SDSU 27, Weber St. 16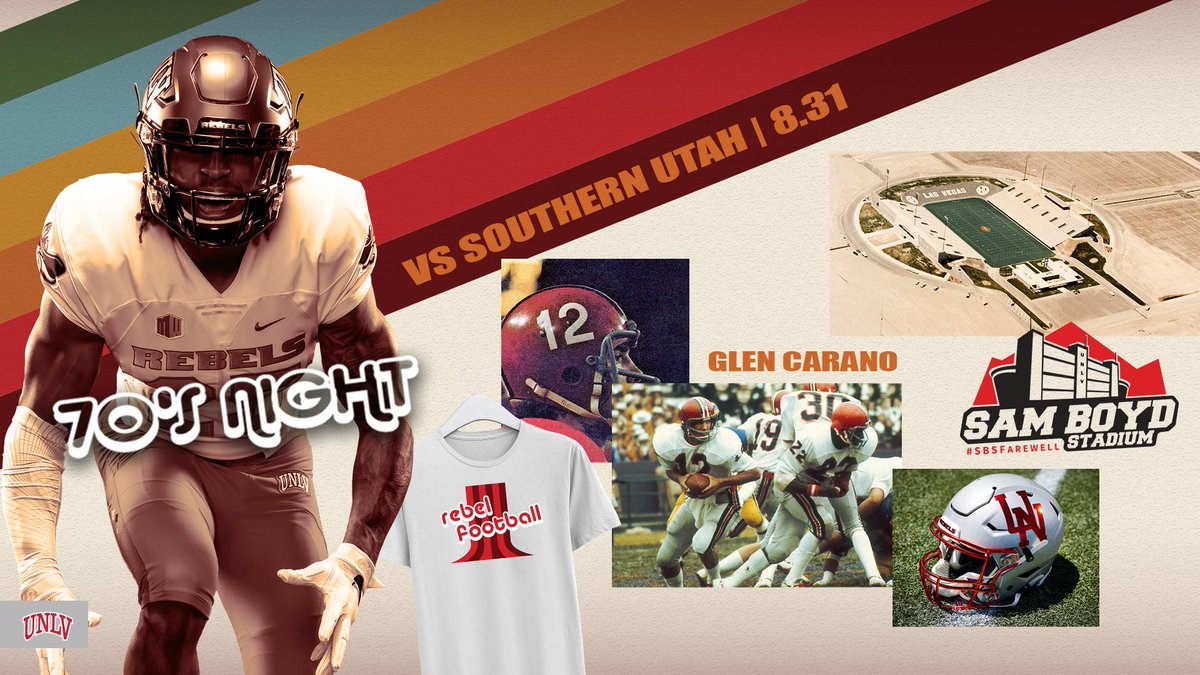 Southern Utah at UNLV – Saturday, August 31st 7:00 pm PT – Sam Boyd Stadium, Las Vegas, NV, Mountain West Network
This matchup will not be a blowout, but Big Sky bottom team versus Mountain West bottom team will be fun for the first half. The "Odd Year Curse/Blessing" is a running joke, but true statistical oddity as Southern Utah has been the definition of a roller-coaster team for the past six seasons. They had a terrible season of 3-9 in 2014 then won a share of the Big Sky championship in 2015. The pattern continues as losing seasons on even years and playoff berths on odd years including 2013, 2015, 2017. Will Southern Utah break out this year and keep the streak alive? Possibly, but UNLV will likely add to that loss column. UNLV 34, SUU 13
My name is Ben Schleiger and I'm your representative for the Big Sky Conference. I have done work for multiple newspapers and sports blogs including The Johnstown Breeze, The University of Northern Colorado Mirror, and Mile High Maniac. I am a proud alumnus of the University of Northern Colorado with a degree in Psychology and a minor in Political Science. In my free time, I like watching sports, playing video games, and trying new foods.