The logjam atop the Big South Conference standings should remain intact for at least one more week as the three undefeated teams are favored to remain that way. Kennesaw State and Monmouth enter the weekend as heavy favorites to handle North Alabama, which is not eligible for the conference championship as the school transitions from NCAA Division II, and Charleston Southern, respectively. Campbell, meanwhile, could be in for a battle on the road at Gardner-Webb, which has played well in spurts in 2019.
Hampton and Presbyterian both play non-conference games this week before returning to league
action on Nov. 2.
Conference Game of the Week:
Campbell (5-1, 2-0) at Gardner-Webb (3-4, 1-1)
Where: Spangler Stadium, Boiling Springs, N.C.
When: Saturday, October 26th , 1:30 PM.
TV/Streaming: ESPN+ (subscription req'd)
Campbell Camels
Campbell, winners of five straight games since dropping the season opener to Troy, has one of the most balanced offenses in the BSC this season. The Camels are averaging 171.7 yards rushing and 211.5 yards through the air to account for just over 383 yards per game this season. They will be going against a defense that has combined to give up over 500 yards of offense to opponents this season, including 292.1 yards on the ground. Conversely, Campbell is allowing the opposition to more than 200 fewer yards per game this season at 312.3 yards. One area the Camels need to shore up as the season heads into the final weeks and with a possible playoff berth on the line is the ability of the offense to close out drives. Campbell is averaging just 29.3 points per game, while allowing 23.8 points per game.
Key Players: QB Hajj-Malik Williams continues to operate efficiently under center for the Camels. The freshman from Atlanta, has completed 76-of-125 passes this season for 1,200 yards and 12 touchdowns against just four interception in his first collegiate season. He is also second on the team in rushing with 275 yards on 72 carries (3.8 ypc) and a pair of scores. He would have even more rushing yards if not for the fact Campbell has allowed 20 quarterback sacks this season.
Twelve different Camels have caught passes this season. Included in that is a trio of top-flight receivers in WR Davarius Bargnare, WR Caleb Snead and WR Jalen Kelsey, who have combined for 46 catches on the year and 830 and nine touchdowns. Bargnare leads the way with 20 catches for 233 yards and two scores, while Snead paces the team with 324 receiving yards on 17 catches and four touchdowns. Kelsey, meanwhile, has made the most of his time on the field. He has nine catches for 273 yards and more than half (5) of his catches have resulted in scores for the Camels. Cameron Davis leads Campbell with 291 rushing yards on 53 carries (5.5 ypc) and one touchdown.
Gardner-Webb Bulldogs
The Bulldogs will have their work cut out for them on Saturday as they try to contain the Campbell offense and stay within striking distance. Gardner-Webb is allowing opponents 36.4 points per game, while scoring at a 22.1 per game clip.
Key Players: QB Kalen Whitlow has completed 61-of-102 passes this season for 984 yards and seven touchdowns for the Bulldogs, who look to rebound from their first conference loss a week ago to Monmouth. He has thrown just two interceptions on the season. WR Izaiah Gathings and WR Chuma Awanna have both caught 20 passes to tie for the G-W lead in that category. Gathings has tallied 441 yards (22.0 ypc), while Awamma has 293 yards (14.6 ypc) on the season. That tandem has combined for five touchdowns with Gathings leading the way with four scores. The Bulldog running game has been unable to get untracked this season as G-W is averaging 111.4 yards per game.
RB Jayln Cagle is the only Bulldogs with any significant numbers on the ground. He has rushed 125 times for 606 yards (4.8 ypc) and has scored seven touchdowns. No other runner has gained more than 87 yards for Gardner-Webb.
Fearless Prediction: Campbell maintains pace with the other two unbeaten teams in the conference. Campbell 33, Gardner-Webb 21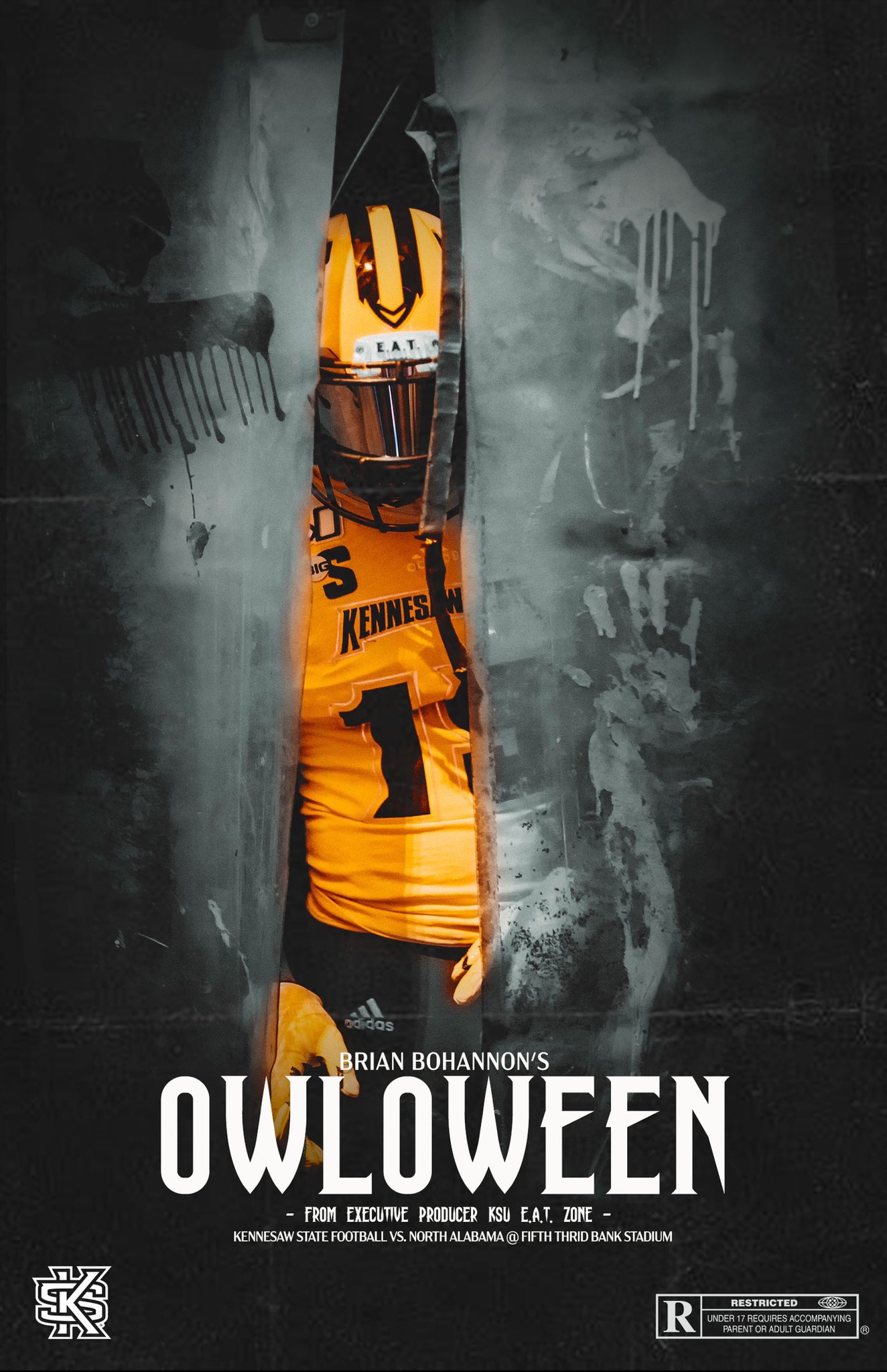 Fearless predictions for the rest of the slate
North Alabama (2-5, 1-2) at Kennesaw State (6-1, 2-0)
Where: Fifth Third Bank Stadium, Kennesaw, Ga
When: Saturday, Oct. 26, 3 p.m.
TV/Streaming: ESPN College Extra, ESPN3 (cable subscription req'd)
It will be a learning experience for North Alabama as the Lions will get an education as to what is needed in order to be successful in the Big South Conference when UNA travels to take on Kennesaw State. The Owls are averaging 449.9 yards of offense this season, while the KSU defense is limiting the opposition to just over 250 yards per contest. Expect similar numbers against the Lions.
Kennesaw State 41, North Alabama 10
Monmouth (5-2, 2-0) at Charleston Southern (2-5, 0-1)
Where: Buccaneer Field, Charleston, S.C.
When: Saturday, Oct. 26, 6 p.m.
TV/Streaming: ESPN+ (subscription req'd)
Back-to-back wins to begin the conference season has put Monmouth in the hunt for a possible postseason berth, but the Hawks need to guard against looking past Charleston Southern with national power Kennesaw State looming on the horizon. After rolling to a 49-28 win over Gardner-Webb last weekend, look for Monmouth to continue to showcase its offense against the Buccaneers.
Monmouth 38, Charleston Southern 14
Virginia-Lynchburg (NAIA) (0-6, 0-0) at Hampton (3-4, 0-2)
Where: Armstrong Stadium, Hampton, Va.
When: Saturday, Oct. 26, 2 p.m.
TV/Streaming: ESPN+ (subscription req'd)
After dropping a narrow 27-24 decision to Campbell last weekend Hampton looks to get back on the winning track when the Pirates entertain Virginia-Lynchburg in a non-conference tilt on Saturday. The Dragons have struggled on both sides of the ball this season. The offense is averaging just over 10 points per game, while the defense has given up at least 31 points in all six losses. VLU has been shutout by West Florida (67-0) and Prairie View A&M (51-0) already in 2019.
Hampton 45, Virginia-Lynchburg 7
Presbyterian (0-7, 0-3) at Merrimack (3-4, 0-0)
Where: Duane Stadium, North Andover, Mass.
When: Saturday, Oct. 26, 1 p.m.
TV/Streaming: NEC Front Row
Perhaps a week away from Big South play could be the cure that ails winless Presbyterian. The Blue Hose hit the road to take on Merrimack, which is a member of the Northeast Conference. The Warriors have won three of seven games this season, including a narrow 10-3 loss to Lehigh on Sept. 28. Merrimack is coming off a 30-21 win over Delaware State last weekend and owns a lopsided 76-7 win earlier this year over Mayville (N.D.) State University, an NAIA school.
Merrimack 35, Presbyterian 17
A native of Bismarck, N.D., Ray is a graduate of North Dakota State University where he began studying athletic training and served as a student trainer for several Bison teams including swimming, wrestling and baseball and was a trainer at the 1979 NCAA national track and field championship meet at the University of Illinois. Ray later worked in the sports information office at NDSU. Following his graduation from NDSU he spent five years in the sports information office at Missouri Western State University and one year in the sports information at Georgia Tech. He has nearly 40 years of writing experience as a sports editor at several newspapers and has received numerous awards for his writing over the years. A noted sports historian, Ray is currently an assistant editor at Amateur Wrestling News.