College Sports Journal FBS Group of Five National Players of the Week-Nov. 25
Five players including Alexander Mattison from Boise State, Justin McMillan from Tulane, Juma Otoviano from Rice, Akeem Davis-Gaither from Appalachian State, and Kylan Nelson from Ohio have been selected as the College Sports Journal All-Stars for the week ending Nov. 25, 2018 from the NCAA Division I FBS Group of Five schools.
The honorees are listed here with their achievements and their school, position, class, and hometown.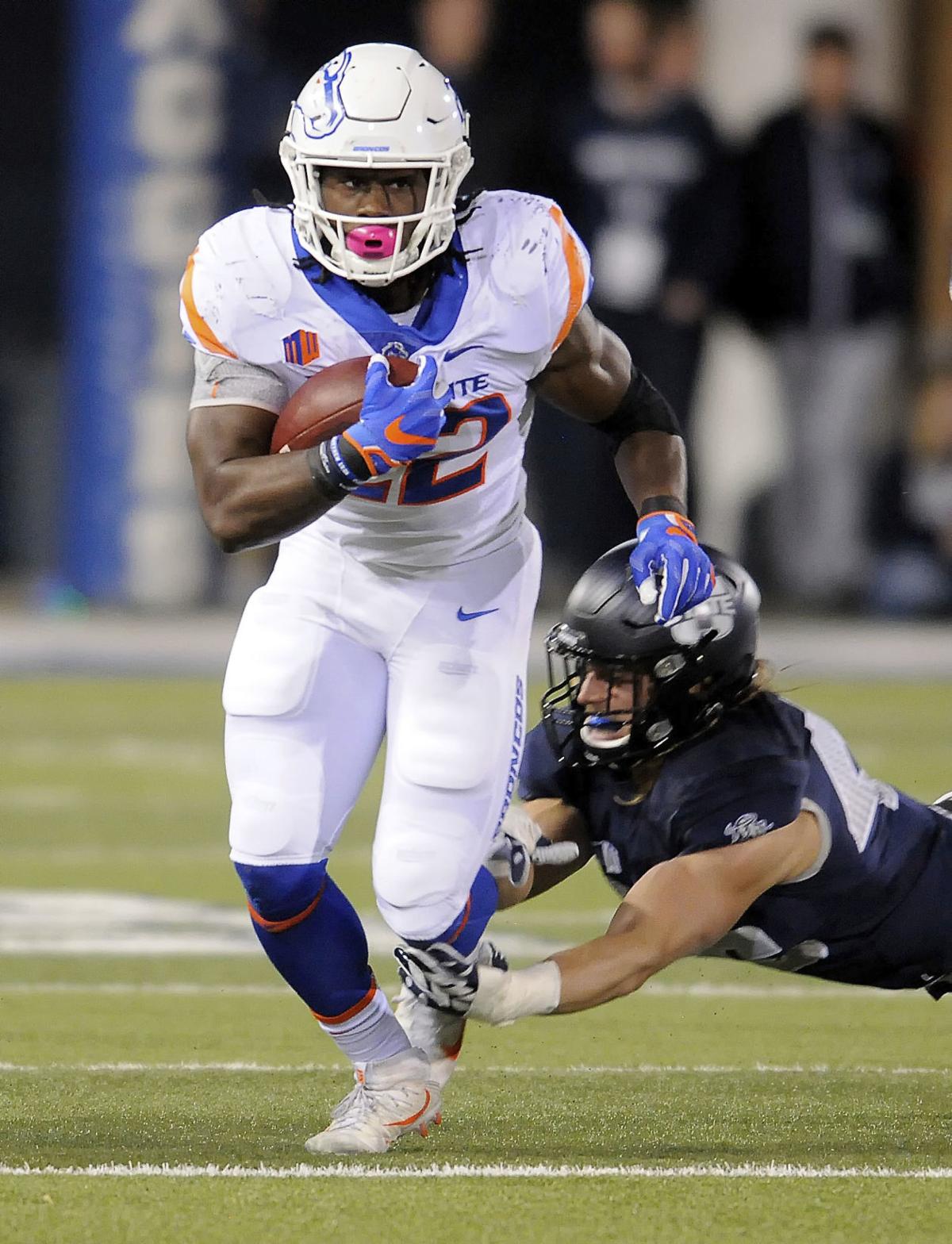 Alexander Mattison, RB, Boise State, Jr. San Bernardino, Calif.
With the Mountain West Mountain Division title on the line, Mattison rushed for a season-best 200 yards and three touchdowns on a career high 37 carries, while leading the Broncos to a 33-24 victory over Utah State. He scored the final touchdown of the contest, sealing a trip to the 2018 MW Football Championship Game, with just four seconds remaining. His 37 rushing attempts are the third-most in Boise State single-game history. He also had three receptions for 12 yards.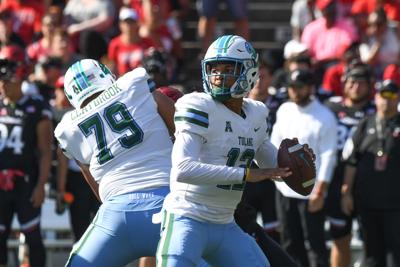 Justin McMillan, QB, Tulane, Gr., Cedar Hill, Tex.
McMillan led Tulane to a 29-28 win against Navy to put give the Green Wave bowl eligibility for the first time since 2013. He finished the game with 342 yards of total offense as he completed 18 of 29 passes for 291 yards and three touchdowns and rushed for 51 yards and a TD on eight carries. McMillan engineered the game-winning drive in the final minutes of the fourth quarter as he led a seven-play, 71-yard scoring drive capped by his 26-yard touchdown pass as well as the game-winning two-point conversion pass.
Juma Otoviano, RB, Rice, Fr., Arlington, Tex.
Otoviano set a Rice freshman record by rushing for 224 yards and scored on a pair of long runs in the second half to lead Rice to a 27-13 win over Old Dominion, snapping the Owls 11-game losing streak this year and a 14-game losing streak in C-USA action. Making his first career start, Otoviano rushed for 183 yards on 17 carries in the second half. He broke open a 13-13 tie late in the third quarter with an 80-yard touchdown run, the longest by an Owl since 2011, then iced the game two series later with a 62-yard run. Otoviano's 224 rushing yards equaled the fifth best total in school history (Chad Richardson vs. Colorado State in 1998) and he became just the eighth Owl to top 200 yards rushing in a game.
Akeem Davis-Gaither, LB, Appalachian State, Jr., Thomasville, N.C.
Akeem Davis-Gaither topped all players with 14 tackles (one off his career high) in leading App State to a 21-10 win over Troy that clinched the Sun Belt East title and allows App State to host the inaugural Sun Belt Championship Game on Saturday. Davis-Gaither's efforts, which also included two TFLs and a big second-quarter pass breakup, helped break Troy's 13-game conference winning streak and hold the Trojans to season lows of 10 points and 62 rushing yards. Six of Davis-Gaither's tackles held the Trojans to a 2-yard gain or less. It was the seventh time this year that the Mountaineers held their opponent to 10 or fewer points.
Kylan Nelson, PR, Ohio, Sr. Lexington, Ky.
Nelson returned a punt 37 yards for a touchdown in the first quarter in a 49-28 win over Akron on Nov. 23. Nelson's punt return for a touchdown marked the first time a Bobcat has run a punt back for a score since Travis Carrie took one 65 yards to the house on Sept. 3, 2011, in a 44-24 win over New Mexico State.
Originally from LaMoure, North Dakota, Kent is a 1996 graduate of North Dakota State University. His prior writing experience is over 15 years having previously worked with D2football.com, I-AA.org, and College Sporting News before coming to College Sports Journal in 2016. His main focus is college football is the Missouri Valley Football Conference within the Division I FCS. And in 2017, he began also to look at the FBS Group of Five conferences of the American Athletic, Conference USA, Mid-American, Mountain West, and Sun Belt.
Reach him at this email or click below: