College Sports Journal FCS National Players of the Week Oct. 29
Five players including Taryn Christion from South Dakota State, Jake Maier from UC Davis, Davis Cheek from Elon, Will Warner from Drake, and John Santiago from North Dakota have been selected as the College Sports Journal All-Stars for the week ending Oct. 29th, 2017 from the NCAA Division I FCS schools.
The honorees are listed here with their achievements and their school, position, class, and hometown.
Taryn Christion, South Dakota State, QB, Jr., Sioux Falls, S.D.
Christion accounted for six touchdowns and 423 yards of total offense to lead the Jackrabbits to a 52-24 road win Oct. 28 at Western Illinois in a battle of nationally ranked teams. The reigning MVFC Offensive Player of the Year, Christion completed 26-of-41 passes for 386 yards and ran eight times for 37 yards and another score. His five touchdown passes, which covered 30, 13, 1, 46 and 6 yards, tied a career high, while his passing total is seventh-most in program history and his total offense mark ranks eighth in the Jackrabbit annals.
Jake Maier, UC Davis, QB, So., La Habra, Calif.
Jake Maier, a sophomore quarterback, threw for a career-high 459 yards and four touchdowns to help UC Davis win the Battle for the Golden Horseshoe against Cal Poly. The Aggies defeated the Mustangs 31-28 to earn its first home victory over Cal Poly since the 2011 season. Maier completed his first 11 passes to start the game, while his 459-passing yards mark was the most by a UC Davis signal caller in the program's Big Sky era.
Davis Cheek, Elon, QB, Fr., Matthews, N.C.
Cheek completed 24-of-35 passes for a career-high 357 yards and two touchdowns in Elon's 19-14 road win at No. 13 Villanova. The freshman quarterback engineered the Phoenix's fourth fourth-quarter comeback of the season by throwing a 21-yard TD pass with 10:51 to go. Elon generated 474 yards of offense against a VU defense that ranked in the top 10 nationally in total and scoring defense.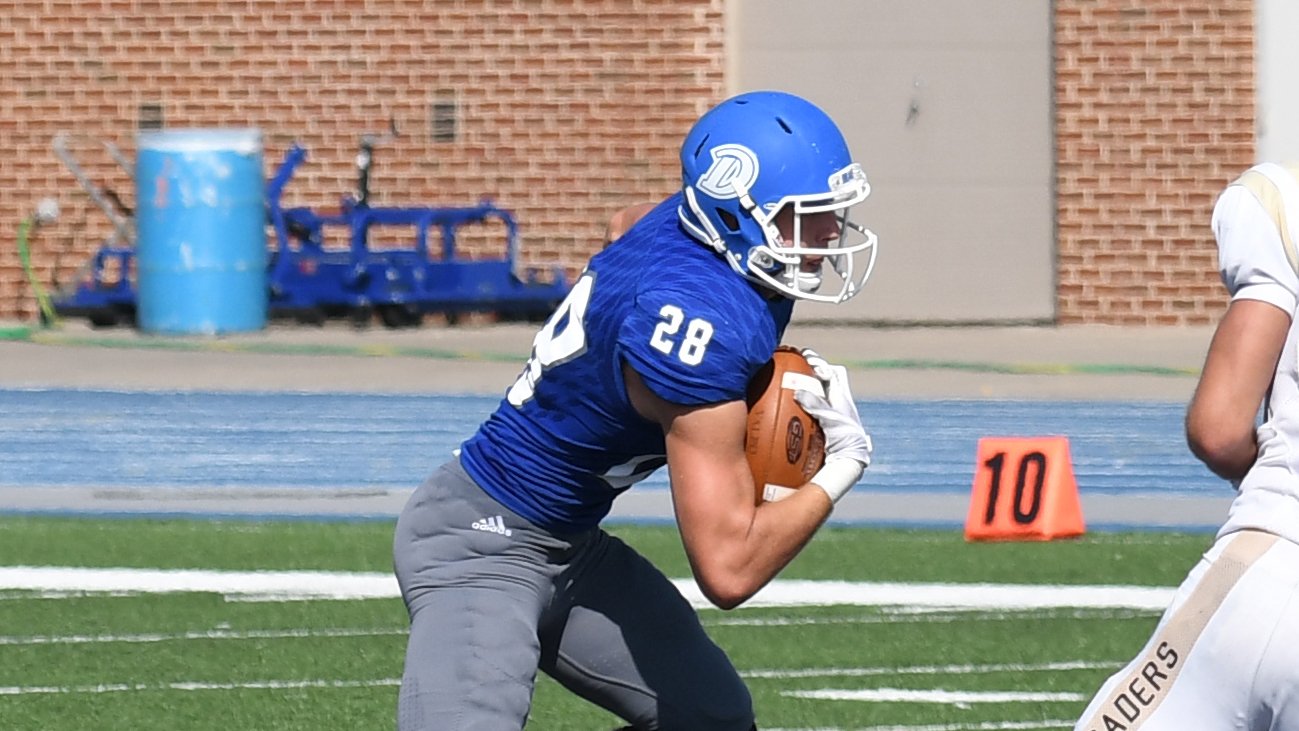 Will Warner, Drake, DB, So., Pella, Iowa
Warner's interception return for a touchdown provided the decisive score in Drake's 17-12 PFL win at Davidson, Saturday. His 38-yard interception return midway through the second quarter gave Drake a 14-0 lead it would hold on to, improving to 4-1 in PFL play. It was Warner's third interception this season and he also had three tackles (one solo) in the contest. It also was Drake's first defensive touchdown this season and the program's first interception return for a touchdown since 2014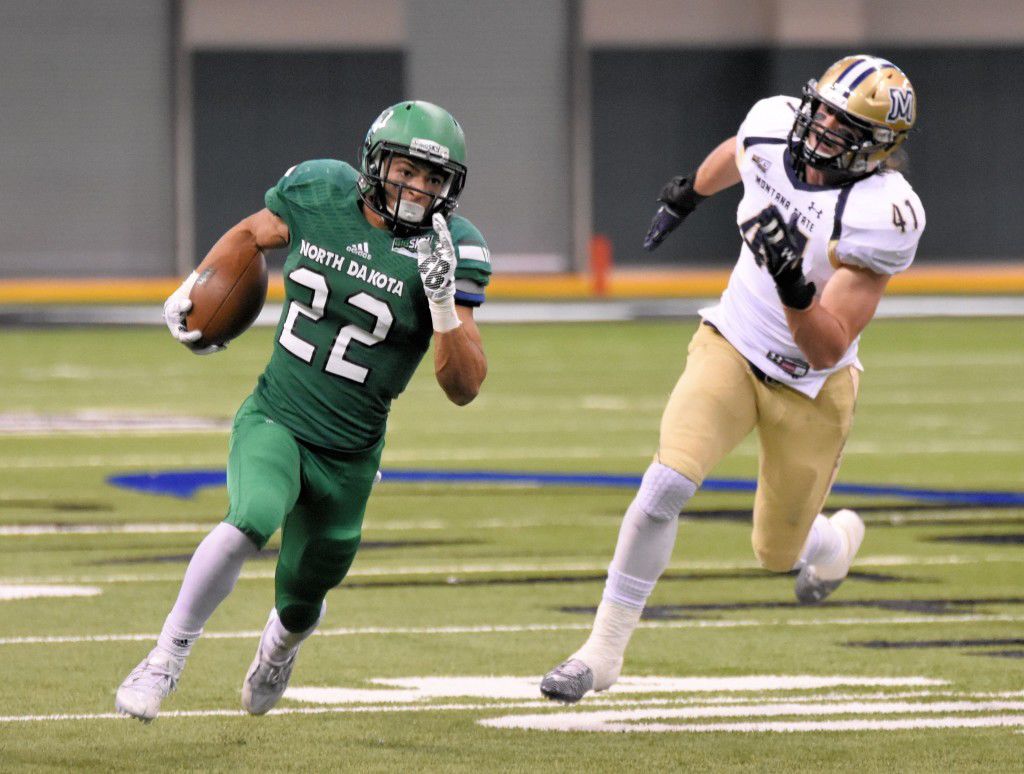 John Santiago, North Dakota, RB/RS, Jr., Andover, Minn.
John Santiago, a junior, accumulated 200 all-purpose yards, including a 64- yard punt return for a touchdown in North Dakota's 48-21 victory at Portland State. It was the first punt return for a touchdown in the All-American's career as he broke seven tackles en route to his 30th career touchdown. It was the third game this season Santiago racked up 200 or more all-purpose yards as he also had two kickoff returns of 30-plus yards in the contest. He currently leads the FCS with 1,495 all-purpose yards (166.1 ypg).
Originally from LaMoure, North Dakota, Kent is a 1996 graduate of North Dakota State University. His prior writing experience is over 15 years having previously worked with D2football.com, I-AA.org, and College Sporting News before coming to College Sports Journal in 2016. His main focus is college football is the Missouri Valley Football Conference within the Division I FCS. And in 2017, he began also to look at the FBS Group of Five conferences of the American Athletic, Conference USA, Mid-American, Mountain West, and Sun Belt.
Reach him at this email or click below: