College Sports Journal FCS National Players of the Week-Sept. 10
September 12, 2018
Five players including Gage Gubrud from Eastern Washington, Dawonya Tucker from Prairie View A&M, Austin Simmons from South Dakota, DeShaun Stevens from Maine, and Colin Gary from Campbell have been selected as the College Sports Journal All-Stars for the week ending Sept. 10, 2018 from the NCAA Division I FCS schools.
The honorees are listed here with their achievements and their school, position, class, and hometown.
Gage Gubrud, QB, Eastern Washington, Sr., McMinnville, OR
Gubrud led Eastern Washington to a 31-26 win over Northern Arizona on the road in a non-conference matchup. Gubrud had 402 yards of total offense, 322 passing yards and 80 rushing yards, in the victory, completing 18-of-33 passes. All 4 touchdowns were Gubrud touchdown passes, leading the Eagles to a 31-20 lead that was enough for a tough Eastern Washington victory.
Dawonya Tucker, RB, Prairie View A&M, Jr., Terrell, TX
The Terrell, Texas native notched his second straight 200-yard rushing game, rushing 21 times for a new career-high of 245 yards and two TDs. What makes this particular event even more astounding is that it happened Sam Houston State, keeping the Panthers close to the No. 4 ranked team in the nation in a 41-32 defeat. He was eight yards shy of the single-game school record of 253 yards set in 1954 by John Payton.
Austin Simmons, QB, South Dakota, Sr., Council Bluffs, IA
Simmons passed for a career-high 462 yards – the third-highest total in program history – and accounted for five touchdowns in leading the South Dakota to a 43-28 win against Northern Colorado. Simmons threw for 342 yards and four scores in the first half, in pushing the Coyotes out to a 34-14 halftime lead. He completed 31 of 40 passes in all and was also the game's leading rusher with 80 yards.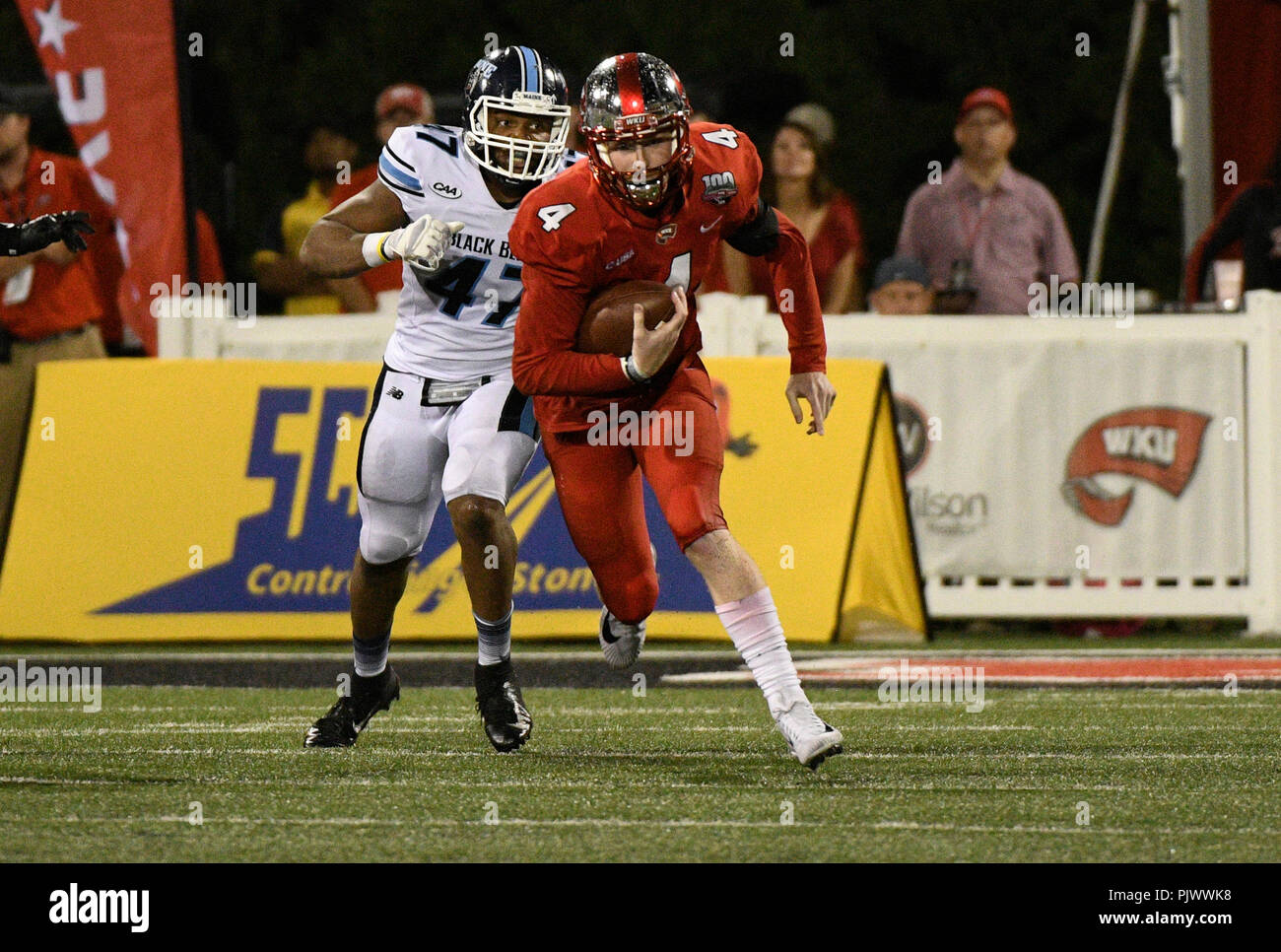 DeShawn Stevens, LB, Maine, R-So., Toronto, Ontario
Down 21-14, Stevens, a member of Maine's "Black Hole" defense, picked up a strip sack by teammate Sterling Sheffield and returned it 50 yards for a touchdown, consummating a three-touchdown comeback to FBS Western Kentucky that would make it a tie game. During the course of the game Stevens also added nine tackles and a big 4th quarter sack that helped stop one of the Hilltoppers' comeback drives.
Colin Gary, PK, R-Jr., Campbell, Carrolton, VA
In wet conditions, Gary's two field goals of 22 and 37 yards were the margin of victory against Georgetown in a 13-8 slugfest that put the Camels to 2-0. Gary added an extra point to help propel Campbell to their third-ever 2-0 start.