Well, we have made it sort of to the final regular season weekend in the Missouri Valley Football Conference spring schedule. This week was scheduled to be byes for all schools but due to COVID-19 protocols, one big game is left in MVFC conference play and another game that was originally rescheduled is now canceled.
The big game this week is for the Dakota Marker and will also really decide who the Division I FCS Playoff automatic qualifier will be from the conference as South Dakota State visits North Dakota State.
The other game that was originally rescheduled involved another MVFC conference hopeful in North Dakota but Youngstown State decided to stop play after seven spring games and call it a season. With the cancelation, UND will be a co-champion as the MVFC is using the lose column as its criteria for determining its champion but the Fighting Hawks do not hold any tie-breakers to get the automatic bid from the MVFC.
YSU joined Illinois State and Western Illinois in opting out for the season. Those two teams were scheduled to play Southern Illinois and the Salukis instead will play a non-conference game at home against the Southland's Southeastern Louisiana. Both of those schools with a win could garner one of the sixth at-large spots if the cards fall right elsewhere in the FCS landscape.
Last week, there were two games with NDSU picking up a narrow road victory over Northern Iowa 23-20 in their first game in three weeks due to COVID-19 protocols canceling its prior game with South Dakota and postponing its game with SDSU to this week.
Missouri State was the other winner last week and the Bears captured a share of the MVFC crown this spring last week with its 21-10 win at home over Youngstown State. The Bears finished 5-1 in MVFC play this spring with its lone loss coming to NDSU. The Bears are also in the mix for an FCS playoff bid but it will be interesting for the playoff selection committee as MSU played three contests last fall that are supposed to count towards selection and lost all three–twice to Central Arkansas and to FBS power Oklahoma.
Here is a preview of the two games that will be played this week involving the MVFC squads.
The Lions will make the eight-hour bus trip to Carbondale from Hammond, Louisiana to face SIU.
Southeastern Louisiana finished second in the Southland, where undefeated Sam Houston State (5-0) has already won the conference crown. Like SIU, the Lions are striving for a win over the top team and a glimmer of hope for the playoffs.
Southern Illinois started its season hot after losing its opener to North Dakota but came back with possibly the biggest upset win in the FCS this spring with its win at home over North Dakota State. The Salukis though have lost their last two contests on the schedule to South Dakota State and Missouri State before losing its last two opponents due to them opting out of the rest of the spring schedule in Illinois State and Western Illinois.
This game is a clash of styles where Southeastern Louisiana likes to score and have done so well in this spring schedule where as the SIU side is more defensive and wins this way.
I think the defense will win out in this game but I don't think SIU will be seeing the postseason but will go out on a high note. Southern Illinois 31 Southeastern Louisiana 21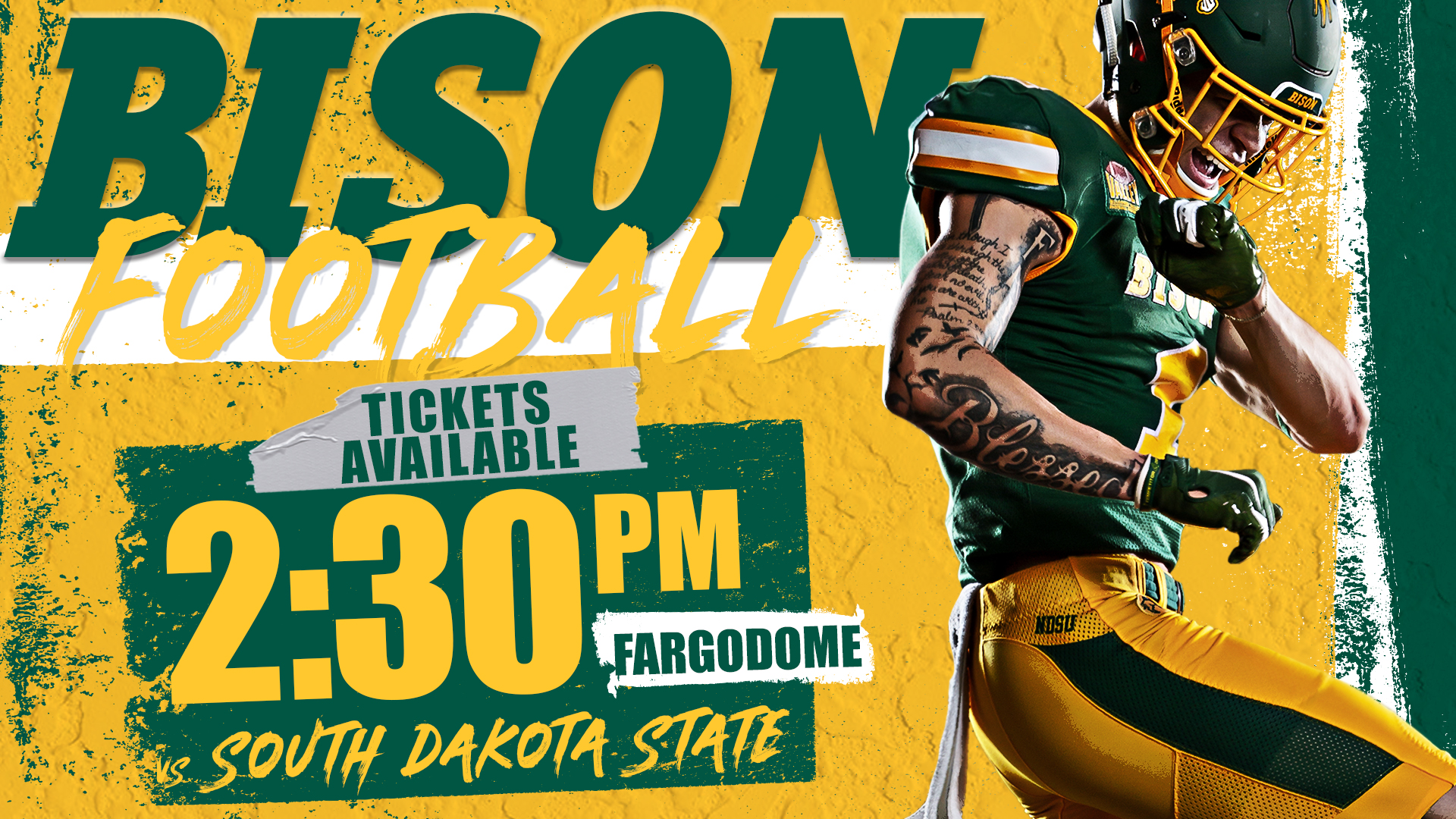 While it was unfortunate that this game as postponed two weeks ago, it seems fitting that these two schools meet in the last week to see who the MVFC champion is and likely a Top 2 seed. The last time these two teams met ESPN Gameday was in Brookings for the contest in 2019. While this spring, ESPN is not coming back to Fargo for this showdown, this still will be a very competative game.
The rust factor for SDSU will be there as the Jackrabbits have not had a game in nearly a month. The rust was there for NDSU last week after two weeks being off but the Bison were able to overcome and defeat UNI.
SDSU last game was with out RB Pierre Strong, Jr. but yet were able to run all over Southern Illinois. The defense also did its part in allowing just a single field goal. Strong though is back and should be fully healthy for this game.
NDSU has struggled on its offensive side all spring but seemed to catch a stride in getting WR Christian Watson the ball in several ways–running, receiving, and kick returning. Expect Watson to see a lot of action again, along with FB Hunter Luepke.
I think both defenses will be strong so expect this to be a fairly low scoring game. But the home field and having played a recent game gives the advantage to the Bison. North Dakota State 24 South Dakota State 21