It was a good week for the CAA. All teams that played a non conference opponent picked up a win. There were three conference games as well in week 2. Before we get to the previews and picks for this week, lets take a quick look back at each of last week's games
Stony Brook used a dominant defense and a strong performance by TySon Lawson running the ball in an easy 24-3 win over Colgate. Stony Brook outgained Colgate 427-240.
Richmond allowed the first three points in their game against Lehigh. After that the Spiders rattled off 31 straight points, including a 28-point second quarter. The Spiders will want to clean up their run defense moving forward after allowing 158 on the ground.
James Madison showed that they are the team to beat in a 55-7 thrashing of Maine. Cole Johnson threw for 379 yards and 4 TDs, 2 of which were to Antwane Wells who had 179 yards receiving. The Dukes also got special teams and defensive touchdowns.
Elon snuck past Campbell with a 10-point fourth quarter and stopped a Campbell two-point conversion late in the game to preserve the win. Davis Cheek threw for 269 yards in the win.
Delaware didn't play its best game against St Francis but was able to get away with a 27-10 win. That effort wont be good enough against the top teams in the CAA. The Blue Hens allowed over 50% third down conversion.
New Hampshire beat Towson to pick up Coach Sean McConnell his 100th career win. The Wildcats are getting solid contributions from both sides of the ball and have started CAA play 2-0 putting themselves in good position for the playoffs. Towson threw four interceptions which put them behind the play for most of the game. The Tigers were within six before allowing one last touchdown for the final result.
Villanova continued its dominant start over Patriot League teams by blowing out Bucknell 55-3. The Wildcats were able to get game reps for a large number of players, which is always good for the depth as the season moves on.
William & Mary only gained 173 yards of offense, but they used two pick sixes to beat Lafayette 24-3. The tribe limited Lafayette to just 32 yards rushing.
Rhode Island kicked a field goal early in the fourth quarter and held on to beat Albany 16-14. The Rams are off to a 2-0 start and a 1-0 start in the CAA. On the flip side, Albany has not looked very good in their two games and have started the season 0-2. Jeff Undercuffler is not performing up to his 2019 level.
Coming up this weekend for the CAA is a big conference matchup and a huge out of conference matchup. All 12 teams are in action with a third of the conference playing FBS opponents.
Last Week: 8-1, Season: 17-2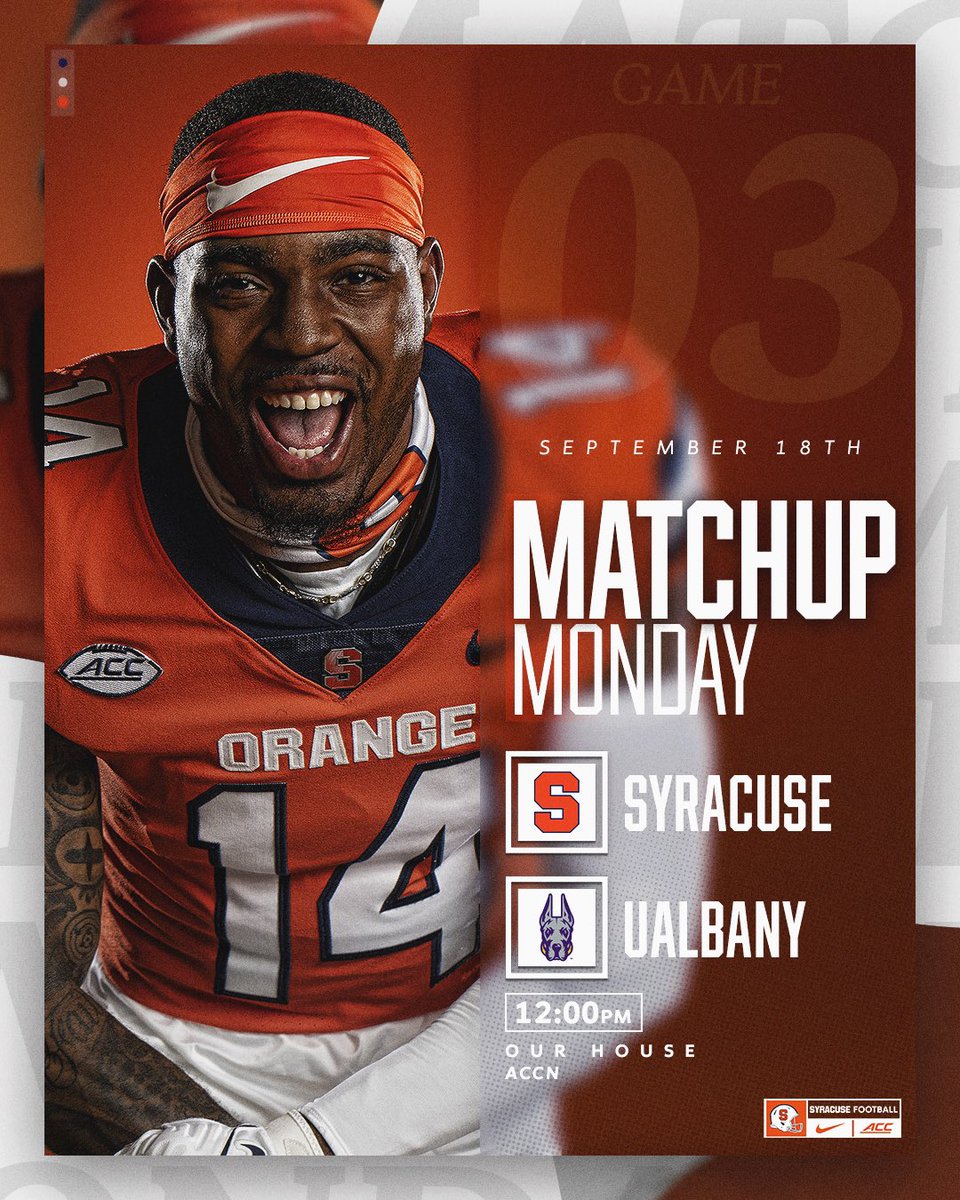 Albany at FBS Syracuse (ACC) Saturday September 18 12:00pm ACC Network
Albany has started the season with two straight losses. The Great Danes look more like the team from the spring than the team from 2019. Jeff Undercuffler has struggled so far in two games in which Albany has only scored 20 total points. The offense as a whole as struggled. To struggle against North Dakota State is not a surprise. But to struggle against Rhode Island was a surprise. The defense has been ok. But the Great Danes look like they are falling out of the race early. This week, Albany steps up to play an FBS opponent, Syracuse. While the Orange have struggled on offense as well, I don't think Albany has enough in the tank to compete in this game
Fearless Prediction: Syracuse 36, Albany 12
Merrimack (NEC) at Maine Saturday September 18 12:00pm FloSports
Maine comes into this weekend off two straight losses to two of the top teams in the CAA. The Black Bears are in a hole looking up at the rest of the conference. They were blown out last week at James Madison and lost Joe Fagnano to a high ankle sprain. Maine managed only 194 yards last week. This week they get a NEC opponent, Merrimack. That looked like an easy win coming into the season, but the Warriors just knocked of Holy Cross. Even with the backup quarterback, this is a game Maine should and must win. All their potential playoff margin of error is gone. The Black Bears run defense looks pretty good, so they can lean on that. Look for Maine to get in the win column this week.
Fearless Prediction: Maine 34, Merrimack 21
New Hampshire at Lafayette (Patriot) Saturday September 18 12:30pm ESPN+
When Max Brosmer was lost for the season to injury, it was legitimate to worry about New Hampshire's potential this season. However, through two games, Bret Edwards has filled in admirably. The Wildcats have won both games; each was also a conference game. The Wildcats don't play Villanova or Delaware and they get both James Madison and Richmond at home. UNH also plays tough defense. Its tough to pass against them as they have Evan Horn and Pop Bush in the secondary ready to take the ball away. The Wildcats had four interceptions last week. This week they play a Lafayette team who doesn't seem to be that good. UNH should roll and go into their FBS matchup next weekend at 3-0
Fearless Prediction: New Hampshire 48, Lafayette 7
Rhode Island at Brown (Ivy), (Governor's Cup) Saturday September 18 12:30pm ESPN+
Another team off to a solid 2-0 start is Rhode Island. Kasim Hill has backed up his strong spring play with a solid start to the season for the Rams. The Rams have taken good care of the ball with only one turnover at this point. The key for Rhody will be the defense. So far, they have played solid defense. The offense looks like they will be able to score in the 20s or 30s each week, so can they keep the opponent to the low 20s? SO far the answer is yes. This week the Rams play another in state opponent, Brown. We don't know what to expect from Brown as they haven't played in two years. But they are projected near the bottom of the Ivy league polls. Rhode Island should be off to a 3-0 start.
Fearless Prediction: Rhode Island 34, Brown 17
William & Mary at Colgate (Patriot) Saturday September 18 1:00pm ESPN+
William & Mary picked up a win last week against Lafayette despite just 173 yards of total offense. The Tribe defense won the game for them with six sacks and three interceptions, two of which were returned for touchdowns. Through two games so far this season, the Tribe has scored 10 offensive points. The young offense has a long way to go to compete in the CAA. Their opponent this week, Colgate only has 3 total points of offense and has thrown four interceptions. William & Mary will rely on its defense to turn the ball over for short fields to try to get points on the board. Look for a low scoring game that the Tribe eek out.
Fearless Prediction: William & Mary 13, Colgate 10
#6 Delaware at FBS Rutgers (Big 10) Saturday September 18 3:30pm B1G Network/Fox Streaming
Delaware was lackluster in their win last week against St Francis. Much like their first round game in the spring playoffs against Sacred Heart, the Blue Hens were caught playing down to their competition. Delaware had a hard time rushing the ball gaining just 101 yards on 2.6 yards per carry. After getting by Maine with a second half rally in their first game and an underwhelming performance in week two, its easy to question if Delaware is at the same level they were in the spring. They come in highly rated but must be better as the schedule gets tougher the rest of the way. At the beginning of the season, many thought this may be a spot for an FCS over FBS upset. But with how Delaware played so far and with Rutgers 2-0 winning different ways, its hard to see the Blue Hens taking this win.
Fearless Prediction: Rutgers 38, Delaware 17
Elon at FBS Appalachian State (Sun Belt) Saturday September 18 3:30pm ESPN+
Elon has played two close games so far this year. They have a two-point loss and a one-point win. Last week they stopped a late two-point conversion to preserve a win. Coming off injury, Davis Cheek has played well so far. If he can avoid the injury bug, he should be better as the season wears on. On defense, the Phoenix have forced five turnovers in two weeks. They should be competitive in most games even if they don't win them. Unfortunately this week , the Phoenix will not be very competitive against an FBS opponent. They'll get some good experience playing against a more talented team. But that's about all for this week
Fearless Prediction: Appalachian State 55, Elon 15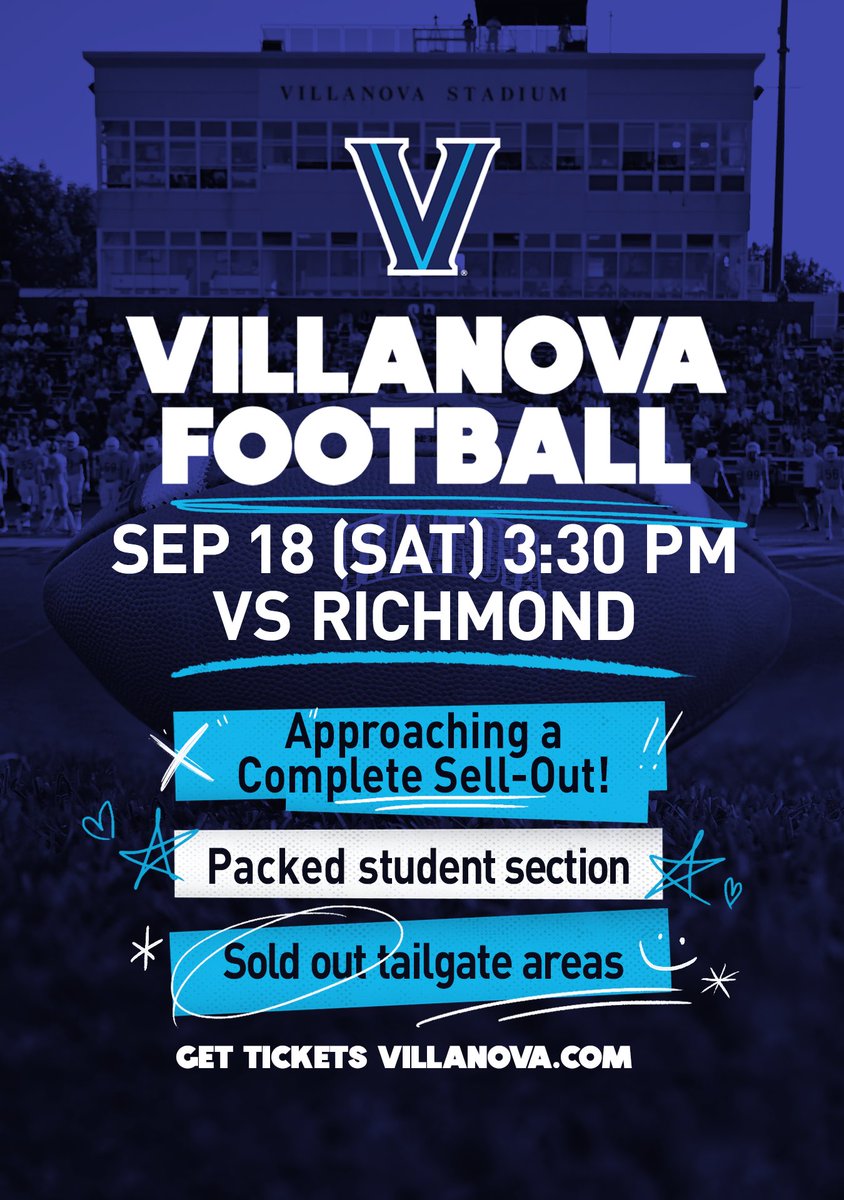 #21 Richmond at #12 Villanova Saturday September 18 3:30pm FloSports
Both Richmond and Villanova have started 2-0 by blowing out teams from the MEAC and Patriot League. They both have their first real test in a big conference battle this weekend against each other. Both teams have fantastic defenses and good offenses. Villanova has only allowed 114 yards per game including a total of nine rushing yards allowed. Richmond has been a little leakier in the run game but overall, the defense has been good. The Wildcats have forced eight turnovers already. Offensively, Villanova is led by Justin Covington with over 100 yards per game on the ground. Daniel Smith has 19 completions, but six of them have gone for touchdowns. Richmond has four different backs that have at least 41 yards per game. They spread out the carries to keep them fresh all game. Quarterback Joe Mancuso has four touchdowns. This should be a close game with both teams battling hard. Ill take the home team by a nose
Fearless Prediction: Villanova 24, Richmond 23
#5 North Dakota State (MVFC) at Towson Saturday September 18 6:00pm FloSports
Towson fell short last week against New Hampshire. Chris Ferguson struggled throwing two interceptions and taking three sacks before being pulled in favor of Jeff Miller. Ferguson will be back under center this weekend looking to bounce back against North Dakota State. Playing the Bison is no easy task for Towson. NDSU comes in 2-0 allowing just six total points. Towson has thrown five interceptions; they cannot win with that many turnovers. Towson has a solid defense that has five sacks and two interceptions. They can give themselves a chance if they can create a couple of short fields. The Tigers are talented enough to compete for most of the game, but they'll fall short.
Fearless Prediction: North Dakota State 31, Towson 17
Stony Brook at FBS #4 Oregon (PAC-12) Saturday September 18 7:30pm PAC12 Network/Pac 12 Live
Stony Brook is coming off of a dominant win over Colgate. Tyquel Fields has been exactly what he has been his whole career very up and down. Despite a low yardage total against Colgate, Fields was 7/11 without turning the ball over. The offensive star has been RB TySon Lawton. He ran for 134 yards last week. The defense has 15 tackles for loss and three forced fumbles. There are some things to like about Stony Brook this year. They could make a little noise in the CAA. But this week they travel across the country to take on a top team in the FBS, Oregon. The Ducks beat Ohio State last week, but don't look for this to be a trap game. Oregon. Big.
Fearless Prediction: Oregon 63, Stony Brook 7
#3 James Madison at #9 Weber State (Big Sky) Saturday September 18 8:00pm ESPN+
This game has been highly anticipated since it was announced. It is the biggest non-conference FCS vs FCS game on the schedule this season. The Dukes come in with two dominant performances, winning 68-10 and 55-7. Cole Johnson returned for a final season and has taken early advantage with 677 yards, 9 touchdowns and no interceptions. The Dukes run the ball and stop the run; they average 239 yards per game on the ground and allow just 9 yards per game on defense. JMU has also forced 5 turnovers and FCS record holder Ethan Ratke has not missed a kick. The Dukes also have 22 tackles for loss. But the competition picks up starting this week. Weber State is #9 in the nation and hung with FBS Utah before the Utes depth caught up to them and then they blew out Dixie State. This will be the third meeting between the two teams, but the first one in Utah. For Weber, they look to potentially be without their starting quarterback and running back, which puts them behind the eight ball. A place where Weber can turn the game is on special teams where they excel. Rashid Shaheed is one of the best kick returners in FCS history and has game breaking speed. Weber can block kicks and execute fakes. Both teams are looking for a big win. The Dukes talent difference should take them past the Wildcats
Fearless Prediction: James Madison 45, Weber State 17
Jamie is a proud 2002 graduate of James Madison University. He's witnessed the growth of the program from no one in the stands in 1998, to the hiring of Mickey Matthews, to the 2004 National Championship, to the 2008 team, to the struggles in the early 2010s, and finally the rebuild under Mike Houston. He also allegedly really enjoys Washington, DC-based Stanley Cup winners.
Reach him at: