Davidson at Wake Forest
When: Monday, December 17, 7:00 PM
Where: LJVM Coliseum, Winston-Salem, NC
TV/Streaming: ESPNU, WatchESPN (subscription req'd)
Davidson Wildcats (8-2, 0-0)
Davidson, North Carolina
Atlantic 10 Conference
Enrollment: 1,950
FCS Sagarin Rating: 69 (11 in CSJ High-Major Men's Basketball Top 25)
Scouting Report: Davidson is off to an 8-2 start for the fifth time (1993-94, 2008-09, 2014-15 & 2015-16) under head coach Bob McKillop.
The Wildcats however suffered their second loss of the season last time out, following a 77-75 overtime setback to Temple in the Hall of Fame Boardwalk Classic Saturday. In addition to turning 18 Davidson miscues into 31 points, Temple (8-2) finished with 16 second-chance points.
The Wildcats will be hoping to put Saturday's loss behind them as they take on a solid ACC opponent. Despite being separated by just 65 miles, Davidson and Wake Forest haven't met on the hardwood since the Wildcats' 54-49 overtime win on Feb. 2, 2000 at Belk Arena.
Key Fantasy Player: G Kellan Grady, one of the leading scorers on the Wildcats (19.4 ppg), sat out the Temple game, and it showed. He will be a gametime decision on Monday, and if he's out, then it will rest on G Jon Axel-Gudmundsson (18.6 ppg) to shoulder the bulk of the scoring load. If Grady is ready to go and 100%, Davidson's chances in this game increase tremendously, but if he's out, Gudmundsson will probably have a monster statistical day.
Wake Forest Demon Deacons (5-3, 0-0)
Winston-Salem, North Carolina
Atlantic Coast Conference
Enrollment: 7,440
FCS Sagarin Rating: 154
Scouting Report: Wake Forest returns from an 11-day exam break to host Davidson. It is the first meeting between the schools in 19 seasons after they played regularly from 1952-2000.
In the last meeting at the LJVM Coliseum, the Demon Deacons posted a 59-58 victory in 1998-99. Wake Forest has won the last 12 meetings in Winston-Salem, with Davidson's last road win in the series coming in 1974.
The Deacons are coming off an impressive win vs. Charlotte, 80-56. Five players on this young team scored in double figures in this game, underscoring the depth of this squad.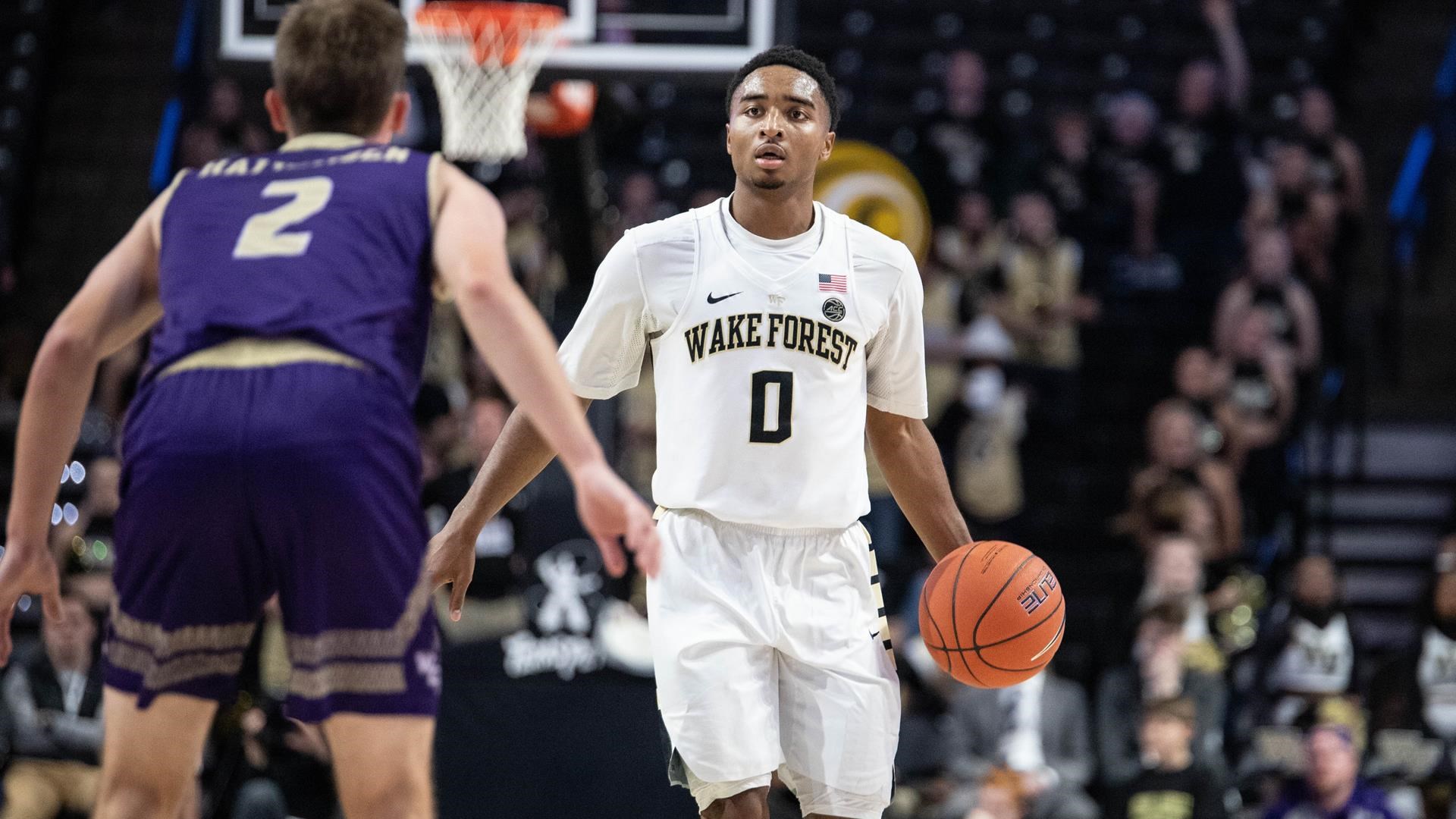 Key Fantasy Player: Junior G Brandon Childress is the ironman Wake Forest works around. He averages 36 minutes a game and leads the Demon Deacons in both scoring (16.9 ppg) and assists (4.3 apg).
Fearless Prediction:
If Grady is back, this instantly becomes a very interesting game where the Wildcats could pull off the upset. But if he's not, or he's not 100%, it's easy to see Wake's depth and inside-out game carry the day. Wake Forest 74, Davidson 69