Idaho at UC Davis
When: Saturday, September 22, 4:00 PM PDT
Where: Aggie Stadium, Davis, Calif.
TV/Streaming: Eleven Sports (DirecTV Ch. 623) / Pluto TV
Idaho Vandals (1-1, 0-0 Big Sky)
The Vandals are 1-1 after losing to Fresno State 79-13 in Week 1 and defeating DII Western New Mexico 56-10 in Week 2. The Vandals had a bye in Week 3.
This week, we will truly see the Vandals move back from the FBS to FCS with its first Big Sky Conference game.
This is first Big Sky Conference contest for Idaho since Nov. 18,1995. The Vandals won their last league game as a member of the Big Sky, defeating Boise State 33-13 in Moscow. Idaho would go on to finish tied for second in the conference that season and make its 11th and last NCAA Playoff appearance. The Vandals moved to the bowl subdivision the following year.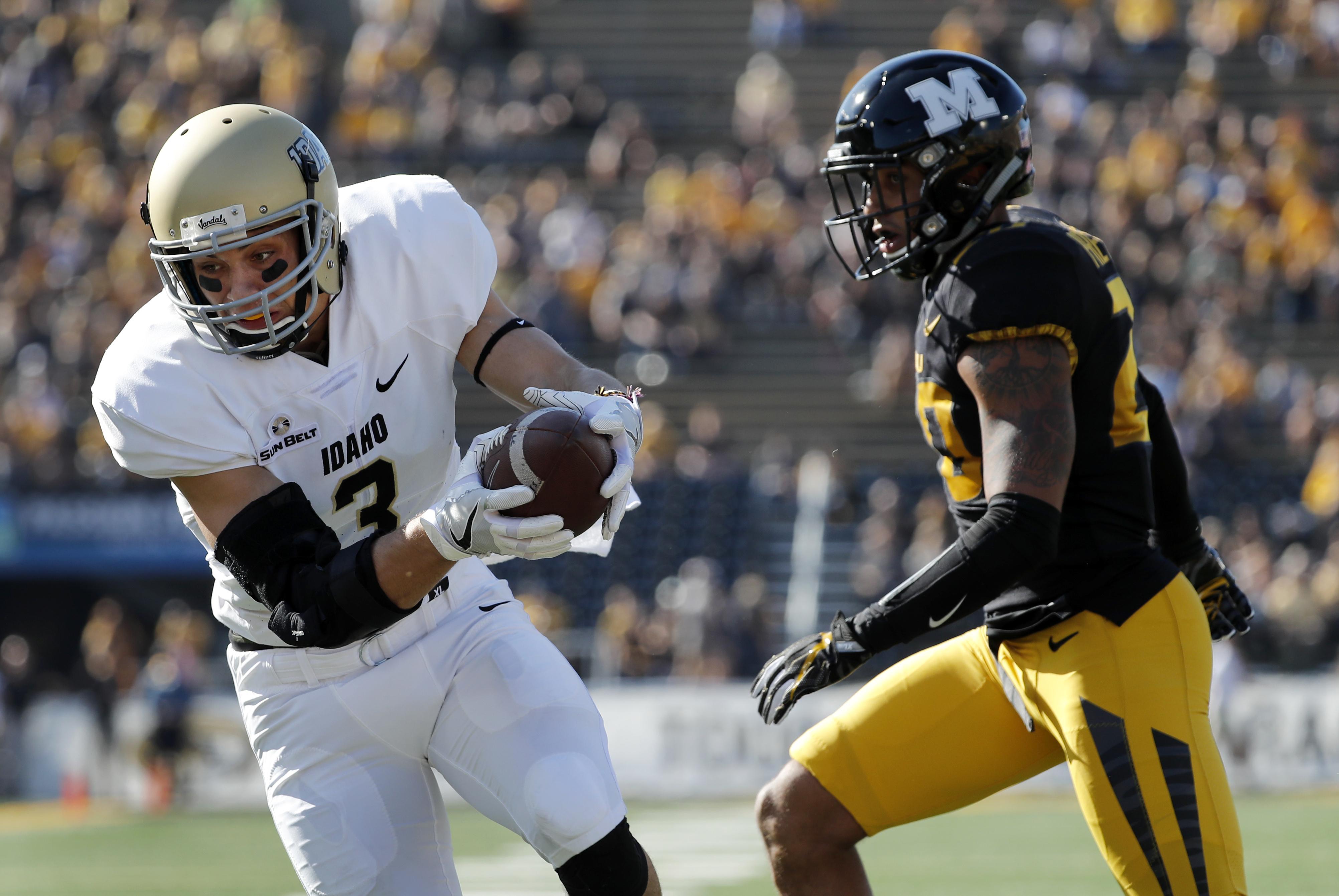 Key Player: LB: Kaden Elliss has recorded 238 career tackles. Elliss is on pace to become the 12th Vandal in program history to eclipse 300 career stops. If he surpasses his current career high of 83 tackles this season, Elliss would move into the school's top 10. So far this season, Elliss has nine total tackles with 1.5 TFL and a sack. He and the defense will try to keep the potent Aggie offense down.
Fantasy Bonus Baby: WR David Ungerer is Idaho's leading receiver with ten receptions. Ungerer had 118 yards receiving last week and has 139 receiving yards for the season. He will need to be a key receiver in this game as this game has the potential to be a high scoring affair.
UC Davis Aggies (2-1, 0-0 Big Sky)
The Aggies started the season with a FBS upset over San Jose State 44-38 and a home win over the Pioneer League's San Diego 54-21. UC Davis lost last week at FBS Top 25 AP ranked Stanford 30-10.
The only prior meeting between these two teams came Oct. 11, 1997, a 44-14
Vandal victory in Moscow. The Aggies competed at the Division II level at the time, before becoming a Division I FCS member in 2007.
The Aggies' offense is ranked fourth in the nation by averaging 360.0 yards per game despite having the two FBS contests on its resume.
Key Player: QB Jake Maier has already passed for 942 yards this season in just three games, including a 446-yard performance Week 1 versus San Jose State. He has four touchdown passes and two interceptions so far. He will need to hold down on the turnovers for the Aggies to win this game.
Fantasy Bonus Baby: WR Keelan Doss leads the team with 232 receiving yards on 28 receptions. Last week, he caught 13 passes for 106 yards against Stanford. Look for Maier and Doss to make a number of connections in this game and for Doss to find the end zone–a place he has yet to find yet this season.
Fearless Prediction: While this is the first game in conference play for both squads, this has a lot of meaning. We will truly see how Idaho does against FCS competition and UC Davis already knows how to compete against Idaho's former classification of the FBS with two games already. Expect a typical Big Sky high scoring game but the home field and a stronger offense should propel the Aggies to the victory but should be close the whole way. UC Davis 38, Idaho 31
Originally from LaMoure, North Dakota, Kent is a 1996 graduate of North Dakota State University. His prior writing experience is over 15 years having previously worked with D2football.com, I-AA.org, and College Sporting News before coming to College Sports Journal in 2016. His main focus is college football is the Missouri Valley Football Conference within the Division I FCS. And in 2017, he began also to look at the FBS Group of Five conferences of the American Athletic, Conference USA, Mid-American, Mountain West, and Sun Belt.
Reach him at this email or click below: