The Week that was and the Huge Weeks Ahead
Last week of HBCU football was a week that sent waves through the MEAC and SWAC landscape, this week isn't quite over and those waves have now impacted the world of FCS football and we've yet to get to the games. Last week we saw Celebration Bowl and Title aspirations get dashed in Durham, we saw a win in Houston set up next week's Bayou Classic into a colossal matchup, we saw the Aggies get their tickets to Atlanta punched, and the legend of Caylin Newton only grow bigger and more special. This week we'll look at the week that was, the week that will be, and take a look at next week as well. Let's look at the top 6 remaining stories in HBCU football for the regular season!
Wildcats clip the Eagles Wings
North Carolina Central came into the 2017 with aspirations of reaching Atlanta to complete some unfinished business in the dome. The Eagles were on track to set up a winner take all battles with their in-state rivals North Carolina A&T this Saturday but the Wildcats of Bethune-Cookman had other plans. The Eagles struck pay dirt with 16 seconds remaining when freshman quarterback Chauncey Caldwell hooked up with Xavier McKoy for a 4 yard pass for the go ahead score. The Eagles took a 10-7 lead and seemed that for the second year in a row, the Aggie-Eagle Classic would be for the MEAC title and the Invite to The Celebration Bowl for a second season. Eagle fans were celebrating what they thought was a close win and the chant "We want A&T" erupted in the student section. After the kickoff NCCU was flagged for an unsportsman like conduct penalty that moved BCU to the NCCU 48 yard line with 8 seconds left. Then two plays later as time expired, the Wildcats crushed the dreams of the Eagles with a 48 yard hail mary by quarterback Larry Brihm to Keavon Mitchell. The Wildcats has crushed the dreams of the Eagles who now have nothing to look for outside of ruining A&T's current unbeaten season. This week the Eagles and Aggies will hook up in Greensboro in what is one of the most intense rivalries in FCS football. This NCCU senior class has never tasted the agony of defeat to their heated rival and would enjoy nothing more than to ruin a historic season for the Aggies!
Hampton Shocks The World
For about a decade the talks of Hampton wanting out of the MEAC have swirled around HBCU circles. Those rumors intensified in 2015 when the MEAC decided to give up its auto-bid into the FCS Playoffs in favor of The Celebration Bowl. Late Wednesday evening reports out of Hampton signaled that they had in fact found a dancing partner and that they were headed to The Big South. HBCU message boards and Facebook groups went crazy about the news reported. Today at 11:00am Eastern Time Hampton made it official, they're headed to The Big South Conference after spending 22 years in the MEAC. This move has long been rumored. A year ago, Big South and Hampton officials denied that they had held any discussions about such a move. Hampton previously had made overtures to the Colonial Athletic Association that were rebuffed. Norfolk State will lose its closest conference rival, while the MEAC loses a school with the deepest financial resources and some of its top athletic facilities.
The MEAC basketball tournament moved to downtown Norfolk in part because NSU and Hampton gave it a pair of nearby schools.
Whether the Pirates will participate in this year's MEAC tournament remains to be seen. When asked if the conference will allow Hampton in its championship s or to go to NCAA tournaments this school year, Commissioner Dennis Thomas would not say.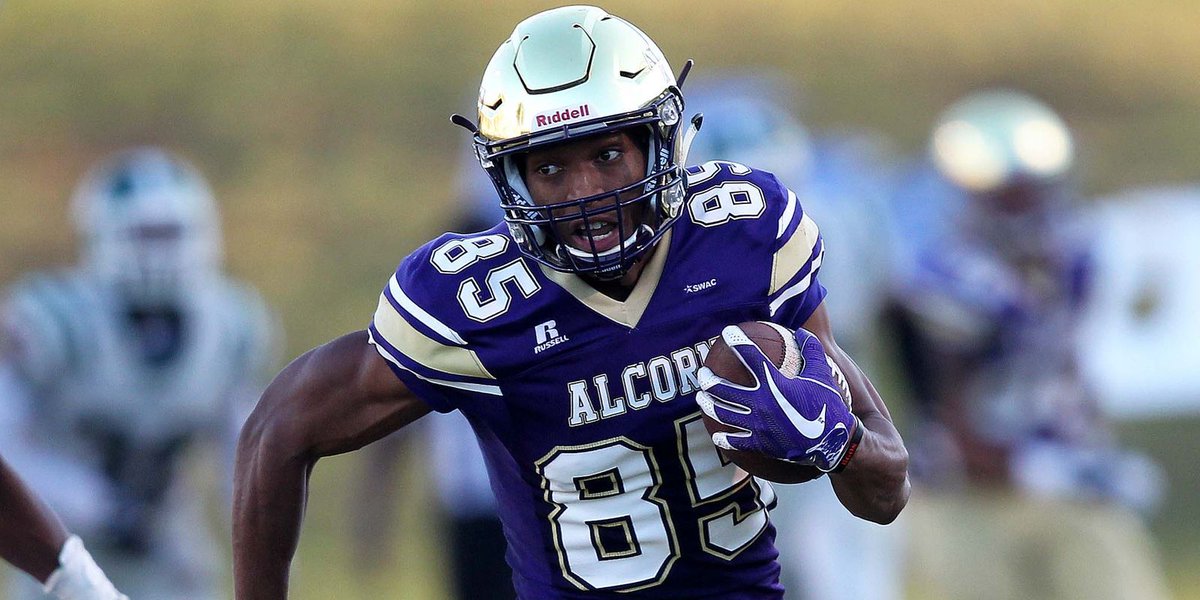 The Soul Bowl is anything but Predictable
On Saturday in Jackson, Mississippi the Alcorn State Braves will head into Memorial Stadium before a crowd of 35,000+ to face off against their in-state rival Jackson State. This game is the tale of two programs headed into two different directions. Alcorn State just clinched their fourth straight SWAC Eastern Division title and is headed to Houston on December 2nd to face off against the Western Division Champion in the SWAC Conference Championship game. Jackson State has seen better days. The Tigers are about to wrap up their fourth straight losing season after starting this season 0-7 and having an embarrassing 33-7 loss to Division 2 Tuskegee. But one thing is for certain is this game is anything but predictable. In 2013 The Jackson State Tigers were headed to Houston for the conference title game but was stunned by upstart Alcorn State 48-33 in a Classic upset. A year later Jackson State limped into The Soul Bowl with a 4-7 record while The Braves were preparing to make their first trip to the SWAC title game and Jackson State shocked the crowd of 30,000 in Lorman, Mississippi by beating the eventual SWAC Champions 34-31. This game features the two teams that have won the last sic Eastern Division titles in the SWAC and the majority of the players from both schools grew up with each other. The Soul Bowl is the Classic family feud that separates communities and families for at least one week. This week in Mississippi you're either a Brave or a Tiger and alumni of both schools will travel far and wide because they know in this game nothing is predictable!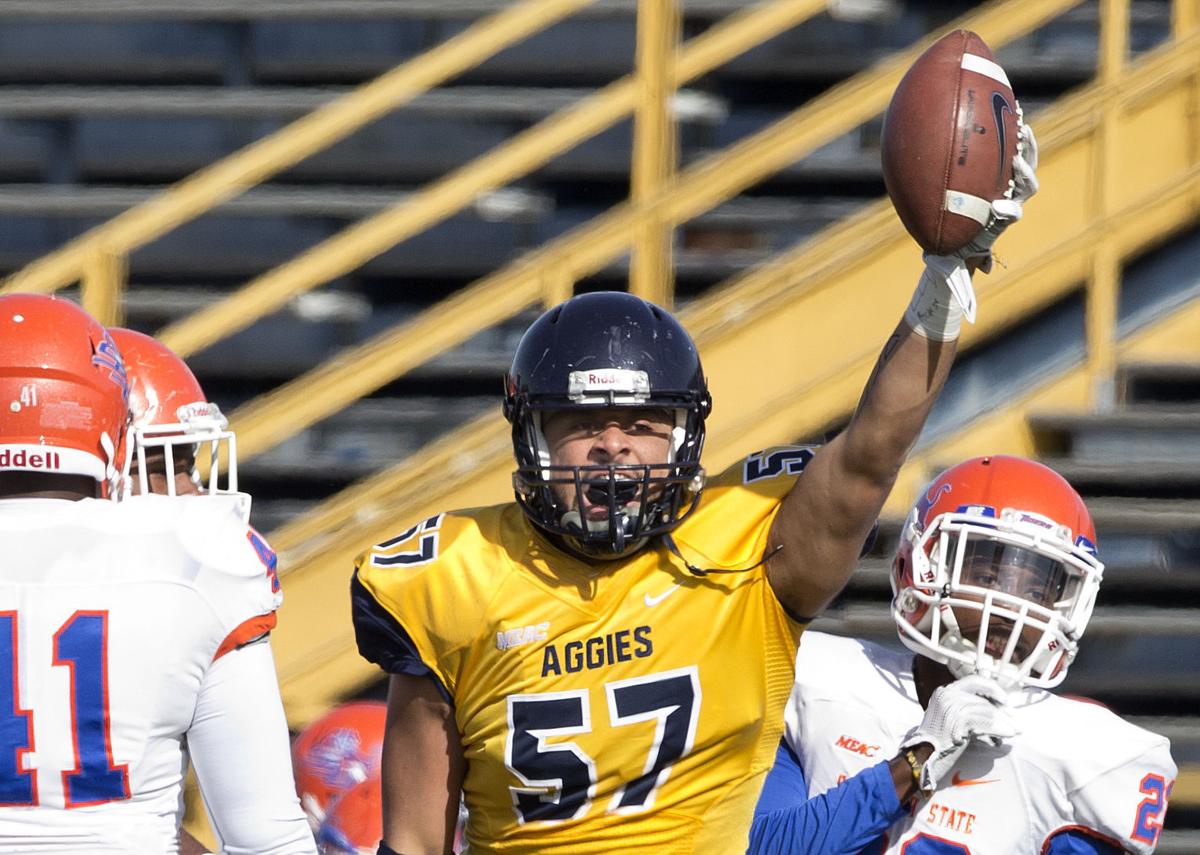 North Carolina A&T's Historic season continues!
The Aggies of North Carolina A&T are now 10-0 and headed into the regular season finale with the Celebration Bowl already in hand. All-American Offensive lineman Brandon Parker was officially invited to The Senior Bowl, first year starting running back Marquell Cartwright is the nation's 9th leading rusher with 1020 rushing yards, and quarterback Lamar Raynard is wrapping up a MEAC Offensive Player of The Year type season. The Aggies are riding high right now but there's one problem! The Aggies haven't beaten the Eagles of North Carolina Central since 2013 and 90% of the Aggies roster have never beaten North Carolina Central. The Aggies have an opportunity to end the regular season unbeaten and be the first Aggie team to finish a season unbeaten since the 1927 Aggies went 8-0. How hard is to finish a season unbeaten? Well no Mid-Eastern Athletic Conference team since the league started in 1971 has ever finished with a perfect overall record. The Aggies are chasing the history books but the Eagles could very well crush the dreams of Aggies everywhere on Saturday.
The Legend of Caylin Newton
When Caylin Newton arrived at Howard he created a buzz but by the end of the 1st week of the 2017 season that buzz had become an explosion. Newton lead the 43 point underdog Howard Bison to a historic win against FBS UNLV. Newton has put on a show every week this season and has the Howard Bison in position to win a share of the MEAC title which was something nobody predicted would be possible for Howard. Newton has helped take a program that went 2-9, 1-10, and 5-7 in the three previous years before his arrival, to potentially winning 8 games for the first time since 1996. Caylin Newton has been one of the most productive players in the FCS this season. He ranks 14th among all players in total offense and is first among freshmen, averaging 290 yards per game. Newton is averaging 217.3 passing yards per game while completing 50.22 percent of his passes, throwing 13 touchdowns and running in 11 more. A week ago Newton scored with five seconds left to cap a fourth-quarter rally to give Howard its fifth straight win, topping Norfolk State 28-24. No Freshman Quarterback in FCS has had the impact that Caylin Newton has had on the Howard Bison. Newton is only a true freshman but he's a serious contender for MEAC Player of the Year. Newton, senior Anthony Philyaw and Wake Forest graduate transfer Dezmond Wortham have teamed to rush for 1,826 yards and 22 touchdowns. Sophomores Anthony and Jequez Ezzard have combined for 61 receptions, 1,432 yards and 11 touchdowns for this explosive Bison offense. Howard was predicted to finish 9th in the MEAC before the start of the season, but Caylin Newton is a big reason why the Bison are a win over rival Hampton and a North Carolina Central win over NC A&T away from a share of the MEAC title and possibly an FCS playoff berth.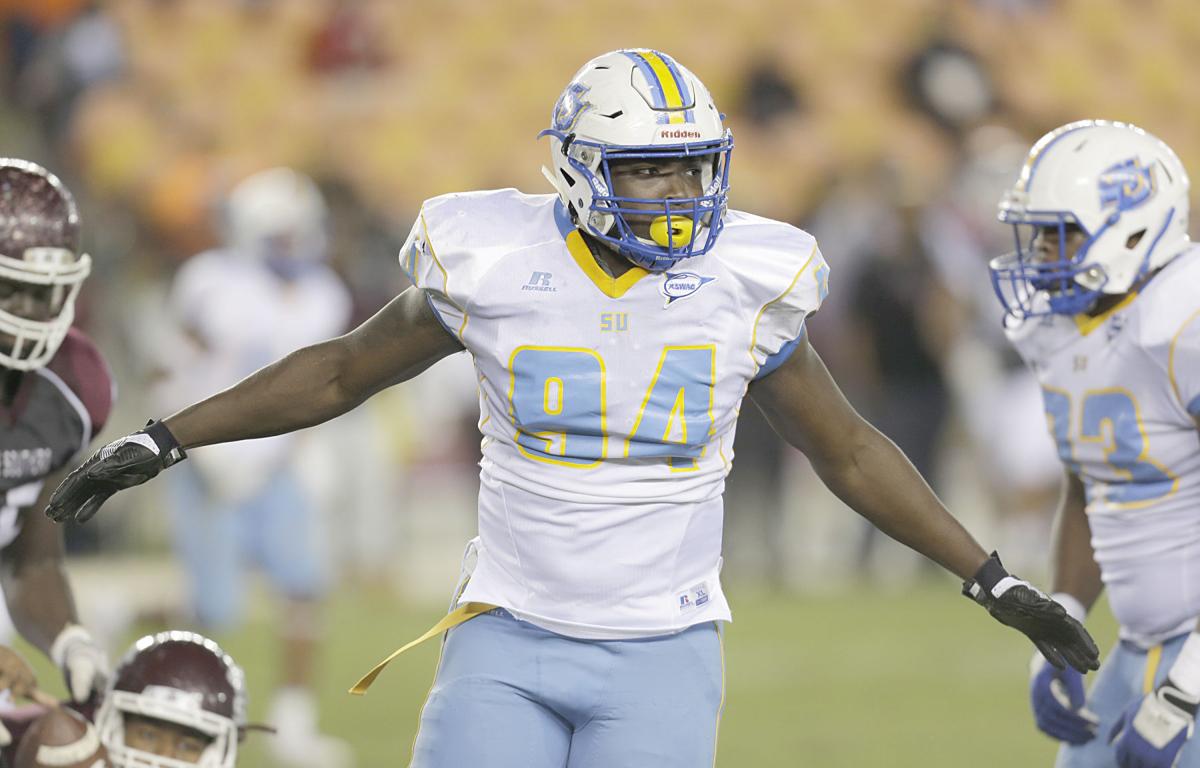 The Bayou Classic is Back!
The Bayou Classic was one the premier not only in HBCU football but in all of FCS football. After Katrina the Bayou Classic fell on hard times and crowds dipped under 45,000. To hurt attendance even more both Southern and Grambling had down years and were rarely contenders at the same time. Now both Jags and Tigers are in the race for a SWAC Title but a Celebration Bowl berth as well. The Jaguars of Southern will bring a high powered offense into the Superdome next week lead by record setting quarterback Austin Howard. Howard is the school's all-time leading passer and is the unquestioned leader of the SU football team. Grambling also brings a record setting quarterback into the dome in the 2016 and 2017 preseason SWAC Offensive Player of The Year Devante Kincade. Kincade has passed for 18 touchdowns and only 3 interceptions this year. Back when Eddie Robinson roamed the sidelines of the Louisiana Superdome, the Bayou Classic had names. You had Jake Reed, Doug Williams, Aneas Williams, and etc. On Saturday both school will bring a list of players who have the ability to be added to that list of names. I've already mentioned the quarterbacks but both rosters are loaded with All-American caliber players from Danny Johnson, Aaron Tiller, Herb Edwards, Dillon Beard, and Kendall Catalon of Southern while Grambling brings Martez Carter, Devon Lindsey, Jordan Jones, De 'Arius Christmas, La'Allan Clark. Yes this Bayou Classic looks like the Bayou Classics of old with conference title and HBCU national title implications in this game. Earlier this week it was announced that fewer than 1,100 tickets are remaining for this matchup next Saturday which means over 70,000 tickets for this matchup have already been sold. Somewhere Eddie Robinson, Ace Munford and the pioneers of these two great programs are smiling to see that this game has returned to being the premier game in all of FCS.