CSJ's Games of the Week
Rob Butler: Southern Illinois rallied from a huge deficit to stun No. 2 South Dakota State 42-41 in overtime last Saturday. Saluki QB Nic Baker played outstanding down the stretch – he threw for 359 yards and made some clutch plays with his legs too.
Jamie Williams: Sothern Illinois battling back from a big early deficit to win in overtime over South Dakota State was huge in the FCS landscape. I love the SDSU went for the win with the two point conversion, but the Salukis sniffed it out and picked up the huge win.
Kent Schmidt: I agree with Jamie that SIU's come from behind win on the road against South Dakota State was also my game of the week. It was the third time these two teams met this calendar year with the two teams playing each other twice in the spring schedule–once being in the playoffs. SDSU manhandled the Salukis the first game this past spring but SIU had a game plan in the playoffs and it looked like a similar plan of attack this week and it wound up in an OT victory. That win moved SIU up my standings list and it very well could help them get a seed in the playoffs.
Chuck Burton: BRASS BALLS AWARD TO MARK FERRANTE. It's been a few days since I watched the end of Villanova's stunning upset of JMU at Bridgeforth Stadium and that Ferrante elected to go for it on 4th and 2 ON HIS OWN 29, OUT OF THE SHOTGUN, asking his players to stretch and make a play – and they did. Words cannot express what an enormous play this was – it feels like it altered the entire course of the season. JMU can now be beat at home. Villanova is now the team to beat in the CAA. Just outstanding, thrilling stuff.
Ben Schleiger: Villanova trumping JMU was triumphant despite the fact that clutch kicker Ethan Rathke missed two field goals that could have saved the Dukes from spoiling their perfect record. This uncharacteristic breakdown of one of JMU's most reliable players is reason to have a cautious outlook on the Dukes moving forward into more difficult competition.
CSJ's Teams of the Week
Chuck: I'm definitely giving it to Villanova, but I want to put in a good word for 5-0 Rhode Island, who took care of business against a tough Delaware defense in a 22-15 win. The undefeated Rams have some tough games ahead, but this was a gutty victory against the Blue Hens that this seasoned team now knows how to accomplish.
Ray Maloney: Hard to argue with the choice of Ferrante and Villanova. It's long be said that defense wins championships … so does an occasional calculated risk, like the 'Nova coach took and catching the opponent off guard.
Kent: Villanova has to be my pick. I have to be honest that I didn't think they could go to Harrisonburg and even stay within a couple scores against James Madison. The Wildcats moved themselves up well and very well could be a Top 4 seed at the end of the year. Villanova still has Rhode Island at home and a road contest at Delaware yet but it looks promising for the Wildcats to come out on top of the CAA standings at the end of the season.
Rob: No. 9 Villanova – they knocked off No. 2 James Madison 28-27. The Wildcat defense was great in the second half. Nova's only blemish this season was a loss to Penn State.
Ben: Villanova, Southern Illinois, and Idaho State are notable dragon slayers this week. Who deserves the biggest props? Southern Illinois by a mile. SDSU was the most difficult competition, in the toughest conference, against the runner-up champs. The Salukis are the top dog this week but will need to build on consistency. Can the Salukis make a title run? Too early to say, but if they continue to slay top competition it will be undeniable.
Jamie: North Dakota State. There have been a lot of questions about the NDSU offense being able to push the ball downfield against a better defense. They did just that against Northern Iowa and reminded everyone that the Bison are still a team to beat.
CSJ'S Top Performers On Offense, Defense, and Special Teams
(As determined by the CSJ Staff)
Offense: Cole Kelley, QB, Southeastern Louisiana. Kelley threw for 406 yards and five TD passes on 29-of-38 passing in the Lions' 58-48 victory over Nicholls. He also ran for 55 yards and two scores.
Honorable Mention: Devin Wynn, RB, Furman, Tim Demorat, QB, Fordham.
Defense: Cam Dillon, LB, Columbia. Dillon registered 5.5 sacks and two forced fumbles in Columbia's win over Central Connecticut State. One of his sacks went for a safety, which proved to be crucial in the contest which was a 22-20 decision. The Findlay, Ohio, native's 5.5 sacks is the second most in a single FCS game since 2000.
Honorable Mention: Forrest Rhyne, LB, Villanova
Special Teams: Josh McGrigg, KR, St. Francis (PA). The wide receiver/returner accumulated 211 all-purpose yards and scored three touchdowns in three different ways during Saturday's 55-10 defeat of LIU. He returned the second half opening kickoff 94 yards for a touchdown and returned a fourth quarter punt 59 yards for a touchdown. He also took his only catch of the game 49 yards for a touchdown.
Honorable Mention: Kevin Ryan, P, Idaho State, Patrick Nations, PK, Eastern Kentucky
Ray: I also think a shoutout has to go to the Fordham cheerleaders who, like many other college squads, do pushups after their team scores. By my count the Ram cheerleaders did 252 pushups on the afternoon. Heck of a day's effort!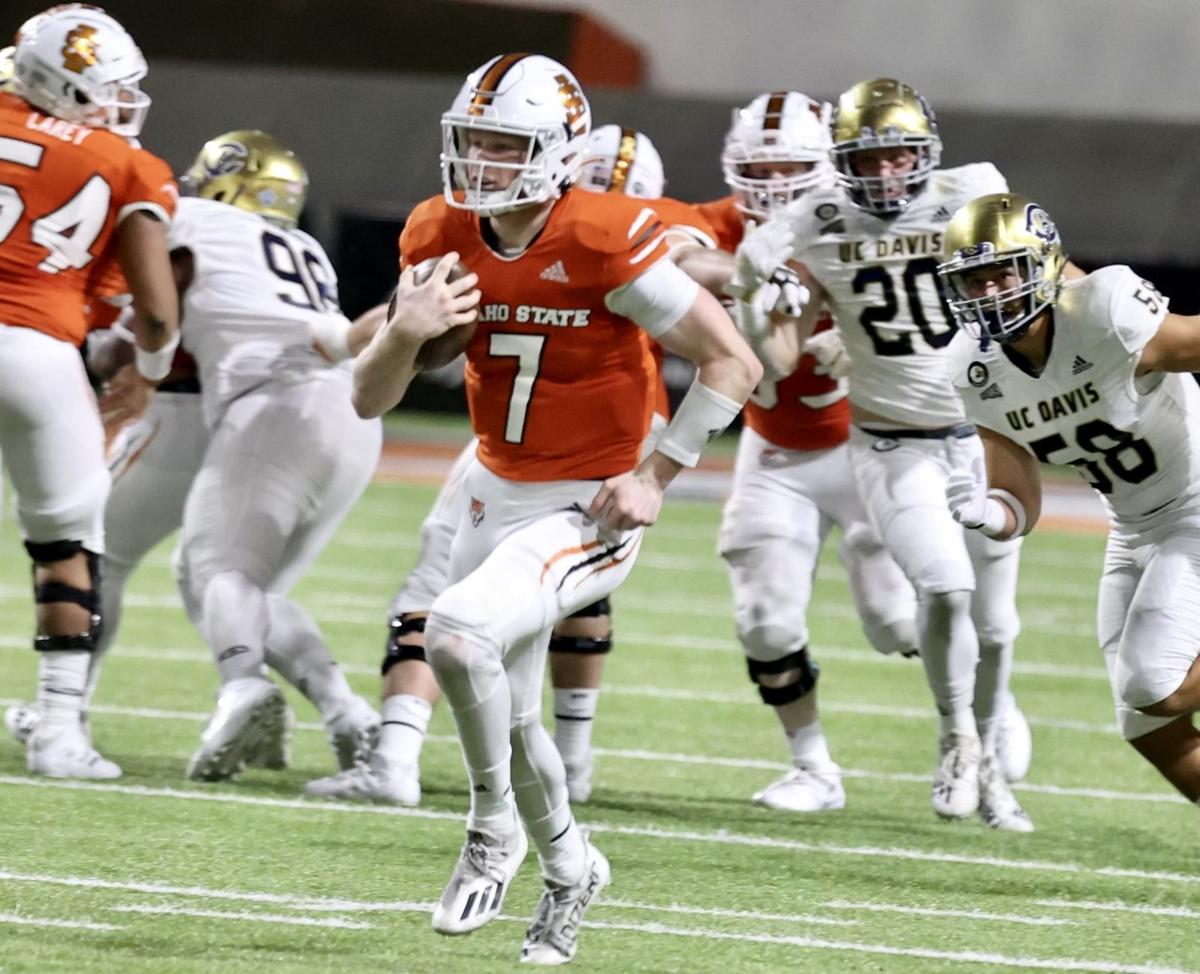 CSJ Question of the Week
CSJ: This was unquestionably "hard reset" week for the Top 25 as this was the first real slate of games that changed the way people thought about their ballots. Up or down, what is the team whose impression changed the most for you this week?
Ben: I was very disappointed at how easily Idaho State turned the UC Davis Aggies into a one-dimensional banana slug. The prolific offense was stifled, picked off, and turned into a subpar offense that even a bottom-dweller could beat.
Jamie: UC Davis. To standard the season, the Aggies looked like a team that was about to break through to the top tier of the FCS. I know Pocatello is not always an easy place to play, but Idaho State was 0-4 before last week. And it wasn't a close game. UC Davis was never in the game. I have a lot of questions about them now.
Ray: Fordham. It was my first-ever Patriot League game that I have attended. And the Rams made a believer out of me with the way they played on both sides of the ball. DeMorat (see above) and Trey Sneed both had solid games on offense … and neither played a down in the second half of the game. The Fordham defense also turned in a solid effort while playing with talented linebacker Ryan Greenhagen, who is leading the FCS in tackles per game. Fordham, with its efficient offense and ball-hawking defense, has the makings of a team that could surprise some people as they season continues to progress.
Kent: I will go with Southern Illinois myself on who changed for the positive. The Salukis narrowly got into the spring playoffs and so far, SIU has answered any questions about their play on the field. The spring playoffs were used as a springboard to this fall's play from what I can see. SIU avoids playing NDSU this fall so the next two weeks will be the tests for this team with a home game with North Dakota this week and a road one in two weeks against Northern Iowa. Win those two games and SIU will likely at worst be the co-champions of the MVFC this year.
Chuck: I'm going to say two teams, who happen to be facing off this weekend: Dartmouth and New Hampshire, who will be playing for Granite State Supremacy this weekend. It's not often that you look at a "quality loss" a second time, but New Hampshire's close 23-21 loss to James Madison had me drop them out of my Top 25, which probably was a bit premature. If the Wildcats beat 4-0 Dartmouth this weekend – who is rightfully ranked with a 4-0 record, even if their only real quality win was against Yale – they should absolutely be in that "FCS Playoff contention" zone.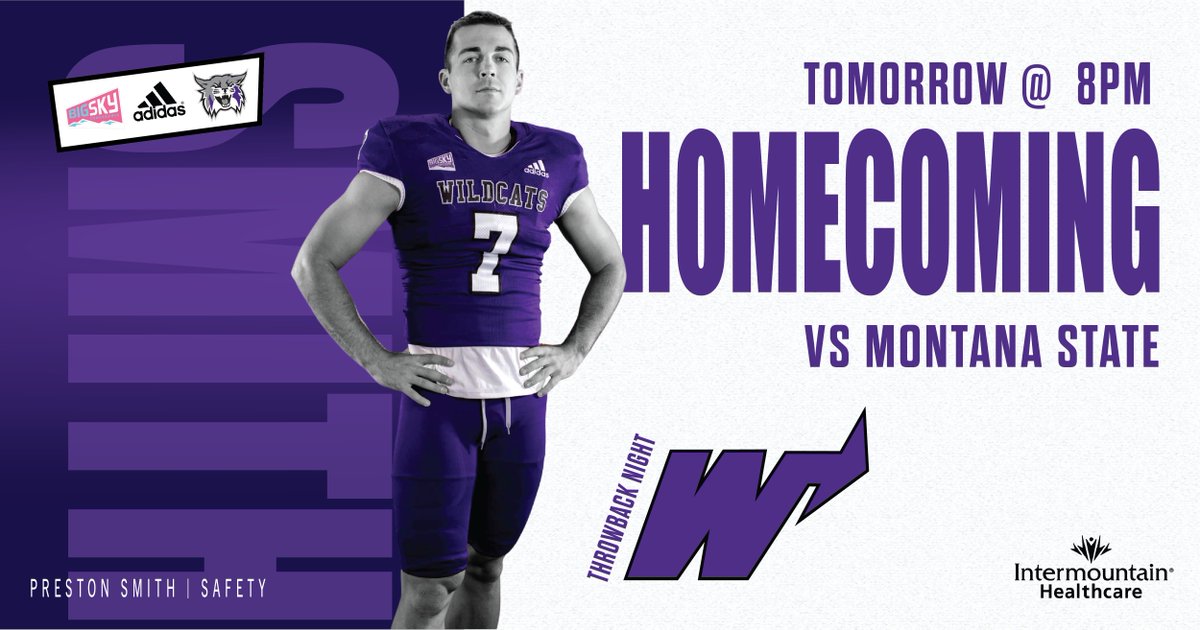 CSJ Upcoming Games of the Week, And Fearless Predictions
Jamie: There are quite a few to choose from. But I will with what could be a defacto conference title game in the Big South. No disrespect to Monmouth but North Carolina A&T at Kennesaw State could tell us who wins the conference. Kennesaw has improved each week while NCAT has let teams hang around. Things are trending toward Kennesaw State this week. Fearless Prediction: Kennesaw State 37, NCAT 31
Chuck: The winner of the VMI/Mercer game looks like they will be in a solid position to make a run at either the SoCon title or an autobid. VMI almost has to have it thanks to their loss to The Citadel – they might need to win out. Mercer is too tough. Fearless Prediction: Mercer 42, VMI 38
Ben: VMI/Mercer should be a splendid catastrophe for someone's season to watch get pushed away from an autobid, but NCAT/Kennesaw could provide the same fireworks and better. A deceptively strong Aggie team and a Kennesaw team who refuses to let themselves be labeled as a normal team will square off for control of their own destiny. Who takes it? Whoever has less turnovers and the last possession. Fearless Prediction: Kennesaw 34, NCAT 30
Ray: Friday's game between Montana State and Weber State in Ogden has the potential to be huge. At the start of the season I thought Weber State was highly overranked by most prognosticators and I'm being proven to be correct. A loss Friday at home will all but slam the door on WSU's playoff chances. And a loss by the Bobcats would not only resurrect Weber State's season, but quite possibly end whatever hopes MSU has of a playoff seed. Fearless Prediction: Montana State 17, Weber State 7.
Kent: Weber State has not looked like its normal Big Sky top team self this year. But this could change in one game this week and the Wildcats could be again in the running for a playoff spot. Montana State has looked like the team that made the 2019 FCS playoff semi-finals and the Bobcats need this game to stay in the hunt for a Top 8 or higher seed. The way the Bobcats have played so far this year would lean towards their victory but I think Weber State on its homecoming game need this game just a litte more and get a close win. Fearless Prediction: Weber State 27 Montana State 24
Rob: Montana State vs Weber State this Friday night at 9 p.m. on ESPNU. Montana State is right in the thick of things in the Big Sky conference race. Weber State is much better than their 2-3 record would indicate. Fearless Prediction: Montana State 23 Weber State 21.
CSJ Highlights of the Week
T-1. Southern Illinois 42, South Dakota State 41 (OT)
T-1. Villanova 28, James Madison 27
3. North Dakota State 34, Northern Iowa 20
4. Rhode Island 22, Delaware 15
5. Idaho State 27, UC Davis 17