We're almost at the midway point of the fall FCS football season, and it's time to start thinking about what this November's FCS Playoff field might look like. We polled the CSJ writers to find out who they thought would be in the field, and who might be on the bubble.
This week, we came up with a composite list of 24 teams – teams based on CSJ's staff picks on who we think will be in the field. With the caveat that there is still everything to play for, and plenty can (and will) change, this is the field that we think, collectively, will be the field in November.
Before we dive in, here's a short recap of the rules on FCS Playoffs participation and autobid qualification.
The field for the FCS Playoffs is determined at the conclusion of the FCS regular season, which is the Sunday before Thanksgiving.
There are 10 conferences that get autobids to the playoffs, the Big Sky, Big South, CAA, Northeast, Missouri Valley, Ohio Valley, Patriot League, Pioneer Football League, Southern, and Southland Conferences. This year, an 11th autobid has been granted by the NCAA to the combined winner of the playoff-eligible teams from the WAC and Atlantic Sun conferences, known as the ASUN-WAC Alliance. (This autobid was granted to get around an existing postseason rule that member schools needed to compete together for five consecutive years in the same conference to be allowed an autobid.)
The rest of the field's 13 teams are determined from the best remaining at-large teams. Conventions dictating who the at-large teams are from year to year vary wildly and the criteria are notoriously shifting and inconsistent. One year a five loss team makes the field; another it's cited as a reason to exclude a team. The only way to truly be certain to make the FCS Playoffs is to win the conference autobid.
Two conferences, the SWAC and MEAC, choose to send their champions to the Celebration Bowl, a postseason event that's separate from the FCS playoffs. (Additionally, the SWAC also plays a championship game, and also have scheduled some games on Thanksgiving or beyond.) What this means is that their conference champions play in the Heritage Bowl and not the playoffs, though second-placed teams that don't have Thanksgiving or later games could be considered instead.
A third, the Ivy League, chooses FCS playoff irrelevance instead of participation in the greatest Division I playoff system ever created.
CSJ's Sagarin Projections
If Jeff Sagarin's ratings were used to project the field of 24 teams this week, it would pick the following bracket. For the full breakdown, click here.
CSJ Staff Composite Picks For Autobids
Projected Autobids:
ASUN-WAC: Sam Houston
Big Sky: Eastern Washington
Big South: Kennesaw State
CAA: Villanova
Missouri Valley: North Dakota State
NEC: Duquesne
OVC: UT Martin
Patriot League: Fordham
Pioneer: Davidson
SoCon: East Tennessee State
Southland: Southeastern Louisiana
Consensus At-large (9): Delaware, Incarnate Word, James Madison, Mercer, Montana State, Northern Iowa, Rhode Island, South Dakota State, Southern Illinois
Chuck Last Four In: Missouri State, New Hampshire, Sacramento State, UC Davis
Kent Last Four In: Montana, Sacramento State, South Dakota, UC Davis
Jamie Last Four In: Montana, UC Davis, South Dakota, Missouri State
Ben Last Four In: Montana, UC Davis, South Dakota, Missouri State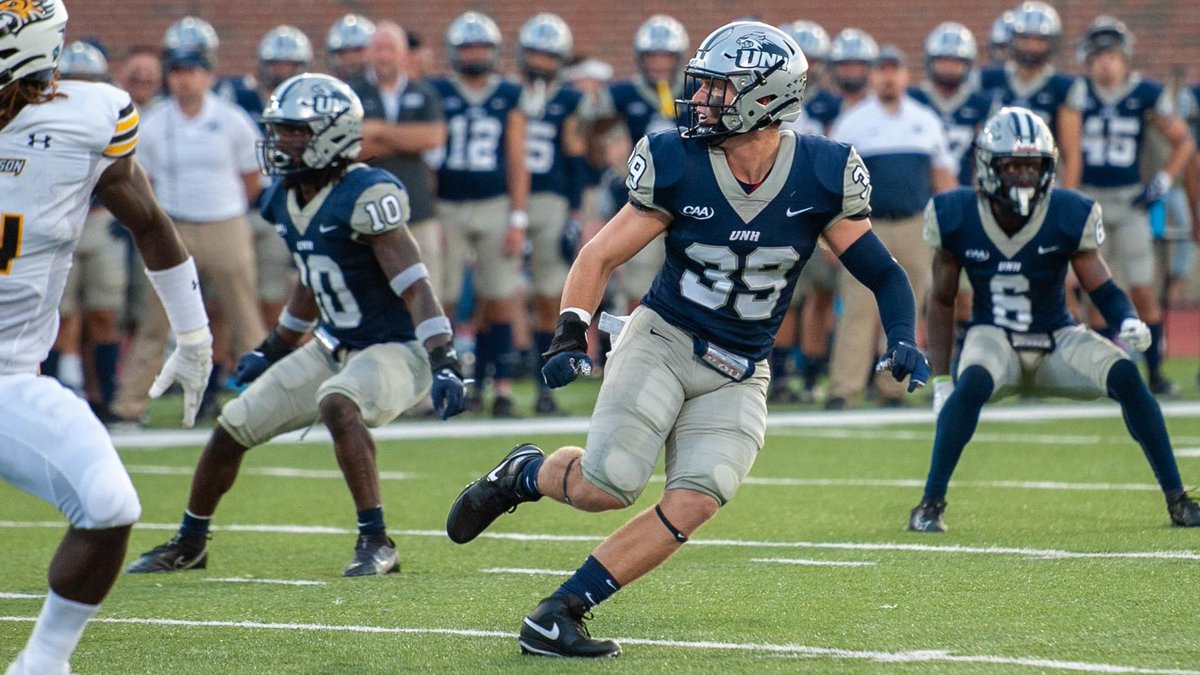 Chuck's Four Just Outside: Montana, William and Mary, Furman, Jacksonville State
Chuck's Bubble Team: Jacksonville State. They have a win to hang their hats on – Florida State – but have made their lives harder with losses to UT Martin and Kennesaw State. It may turn out those losses are to the OVC and Big South Champs, respectively, but they have no margin for error, and Sam Houston, EKU and Central Arkansas loom. They're still in it, but I if they finish with five or more losses, they'll end up too far off the bubble to make the playoffs.
Kent's Four Just Outside: North Dakota, Missouri State, William and Mary, Eastern Kentucky
Kent's Bubble Team: North Dakota. The Fighting Hawks looked comfortably in the field two weeks ago but two losses in a row to North Dakota State and South Dakota put them firmly on the bubble. Playing in the Missouri Valley the Fighting Hawks can still rack up some quality wins to fight their way back into the field. But I believe UND will need to win at least two of the three games against Southern Illinois, Missouri State, and South Dakota State to make sure they get into the field. In a wild MVFC, this very well could happen, and if they do, they'll have played their way in.
Jamie's Four Just Outside: Weber State, New Hampshire, Central Arkansas, Furman
Jamie's Bubble Team: New Hampshire. The WIldcats are currently 2-1 in the CAA. They avoid both Delaware and VIllanova on the schedule, but they still have Richmond and Rhode Island on the schedule. At this point in the CAA, VIllanova, and James Madison are pretty close to playoff locks. That leaves a couple spots for Rhode Island, Delaware, Richmond, William & Mary and New Hampshire to fight for. At the end of the season, I think New Hampshire comes up just short of a playoff bid.
Ben's Four Just Outside: Weber State, New Hampshire, Central Arkansas, Furman
Ben's Bubble Team: Holy Cross. Currently third in the conference the Crusaders have an above decent resume with wins over UCONN, Yale, Monmouth and can make a push for playoffs and even a first-round win with a solid conference play performance and consistent improvement.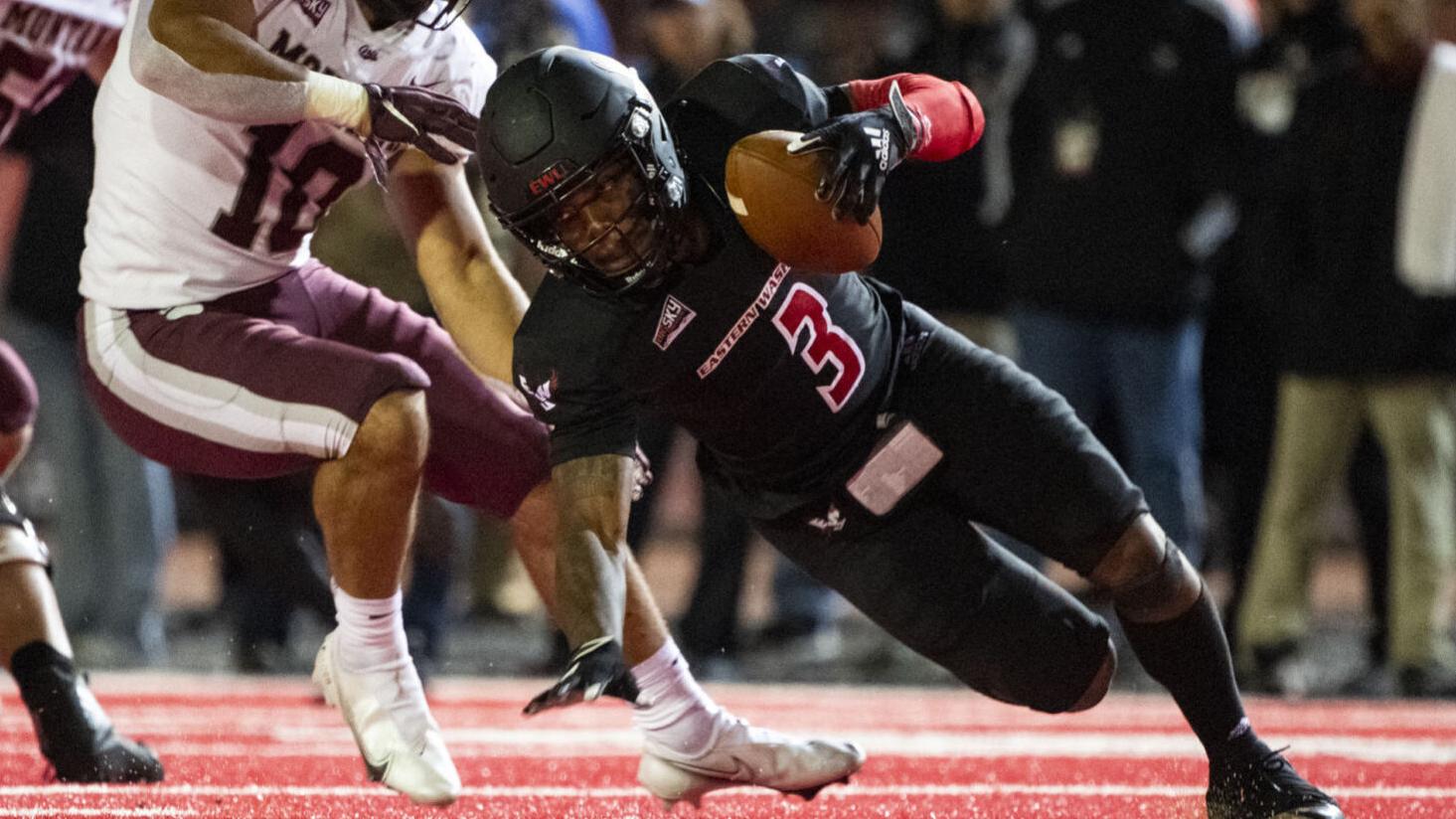 CSJ Consensus FCS Playoff Seeds
Eastern Washington
North Dakota State
Sam Houston
Southern Illinois
Villanova
South Dakota State
James Madison
East Tennessee State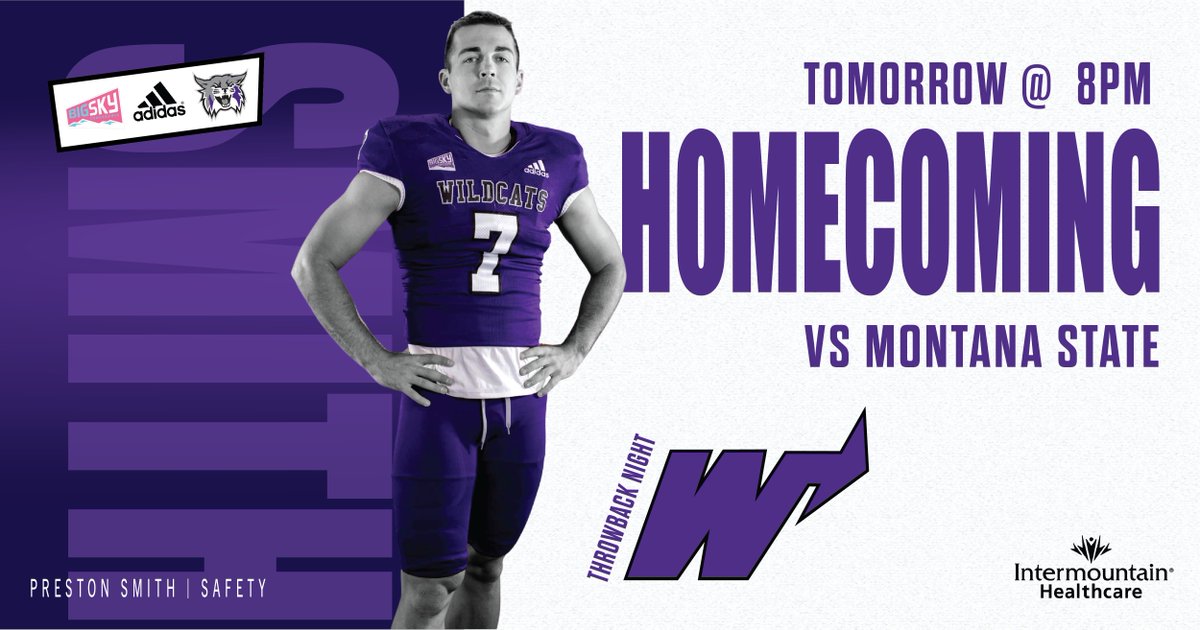 CSJ's Fearless Predictions Of Games This Week With Playoff Implications
Chuck: We may be looking at the SoCon every week for this game, but the winner of the VMI/Mercer game looks like they will be in a solid position to make a run at either the SoCon title or an autobid. VMI almost has to have it thanks to their loss to The Citadel – they might need to win out. Mercer is too tough. Fearless Prediction: Mercer 42, VMI 38
Kent: Montana State at Weber State, Friday game. This is a bigger game for Weber State as the Wildcats really need this homecoming win this week to stay in Big Sky and overall playoff contention. Sitting currently with a 2-3 record, the Wildcats next week travel to Eastern Washington so wins in these two games will get them right back in the mix of the playoffs. A loss though this week will mean the Wildcats will have to win out to have any change and that even might be remote. For Montana State, this game is big more so to stay atop the BSC standings and strive towards a playoff seed. Right now, I have them just outside the seeded range and a win on the road this week, coupled with a loss or two from the teams above them could get MSU into the Top 8. The way the Bobcats have played so far this year would lean towards their victory but I think Weber State on its homecoming game need this game just a litte more and get a close win. Fearless Prediction: Weber State 27 Montana State 24
Jamie: Eastern Kentucky at Central Arkansas. If the WAC/ASun is going to get a second playoff bid, its going to be one of these two teams, and presumably whoever wins has the inside track. Central Arkansas has already played and lost to Sam Houston. So this game is almost a must win on the stripes. Eastern Kentucky doesnt have a good win on its resume yet and this would be one if they could get it. Central Arkansas has too much fire power on offense. Fearless Prediction: Central Arkansas 34, Eastern Kentucky 29
Ben: Montana State at Weber State. If the Wildcats want any chance of staying in the playoff hunt they will HAVE to beat someone MUCH better than the likes of Cal Poly and Dixie State. The four-time conference champions will be at home on the couch if they cannot pull together a VERY significant winning streak. I don't think Weber has the depth or play calling to hang with the Bobcats past the third quarter. Fearless Prediction: Montana State 42, Weber State 28