Lehigh at Villanova Game Preview And Fearless Prediction, 9/2/2022: Don't Call It A Rivalry, But Call It A Challenge
BETHLEHEM, PA – I've been asked over the years a few times about what makes a rivalry a Rivalry with a capital R. When I look at Lehigh's 2022 season opener this weekend at Villanova, I see the ingredients of a possible rivalry, but the truth is, the game between the Mountain Hawks and Wildcats is not a rivalry.
For sure, Villanova and Lehigh share a lot of attributes that might make them seem, at first, really good potential rivals.
Their campuses are not all that far from one another in Eastern PA, so their fans can see their away games.
Both programs recruit their respective geographic areas hard. For example, Lehigh's starting QB, Dante Perri, lives not that far from Randor, PA, and Villanova's star WR Dez Boykin hails from nearby Whitehall, PA.
There are plenty of other aspects between the schools, too, that would seem to be the basis of a good rivalry – institution size, academics, even private tuition price.
But the series between Lehigh and Villanova lacks the key ingredient that makes a rivalry happen – competitiveness.
This year marks Villanova's 125th season playing college football. When the Wildcats open the 2022 campaign, it will be the sixth straight season (excluding Spring 2021) that Villanova plays the Mountain Hawks in one of the first two games of the season.
Overall Villanova and Lehigh have played each other seventeen times, the first meeting happening in 1903. But when you analyze their series, the problem becomes apparent when it comes to thinking of them as "rivals".
In the early 20th century, Lehigh dominated the series, winning the first four meetings between the schools and only giving up a touchdown in one of them.
However, as Lehigh's football teams struggled in the 1920s due to tightening academic and aid standards for athletes, Villanova was turning things around, hiring one of Notre Dame's famous "Four Horsemen" as their head coach in Harry Stuhldreher and becoming a force in the East nationally in football. After a 54-0 drubbing in 1927, it would be more than 70 years until the two teams would play again.
Since resuming the series in 2004, the Wildcats have gone 10-1 against the Mountain Hawks, the lone win being, of all things, legendary Lehigh head football coach Andy Coen's first intercollegiate victory in 2006. (My favorite part of that 31-28 win was that then-Villanova head coach Andy Talley was so furious after the game at his team for looking past Lehigh, that week he planned to have a Sunday morning scrimmage to show his displeasure.)
But aside from a rare upset and a couple of close calls, the "rivalry that isn't" demonstrates why it's not a rivalry: In the last three meetings, Villanova's margin of victory has been at least three touchdowns.
Over this time, Villanova has established itself as a FCS National Champion and nationally-ranked perennial FCS Playoff contender, while Lehigh has been much more uneven.
More representative of the series was last years drubbing, a comprehensive 47-3 beatdown between one team that was a legitimate FCS National Title contender and a team that would struggle to a 3-8 record.
"As the game progressed," I wrote, "Villanova put on a clinic as to why they should be considered a serious contender for the FCS Championship, completely overwhelming Lehigh's offense, limiting them to 139 total yards and a net -12 yards rushing on 20 plays. On offense, they gashed the Mountain Hawk defense for 509 yards."
The potential is still there, oddly enough, for Villanova and Lehigh to become rivals. But Lehigh's going to have to figure out a way to beat Villanova on a consistent basis first.
LFN's Drink of the Week
This year, I'm trying something new. Rather than write all my tailgate drink and tailgate recipes on the back of old Lehigh football programs, I decided to devote a website to them instead. The idea is I'll post the recipes there, and you, dear reader, can click on the links to check them out if you're inclined to give them a try.
For this week's drink, I was inspired by the fact that Lehigh is starting their 2022 season on a Friday, and where better to think about the Friday before Labor Day than TGI Fridays (a restaurant which, by the way, I may not have visited since 1997).
When asking about this week's Drink of the Week with my wife, she turned to me and said, "The drink has to be baby blue, right, just like the Villanova fans will be wearing?" I blinked, realizing she was 100% right. Hence, this week's Drink of the Week is Electric Lemonade (which you can, incidentally, buy in an actual TGI Friday's.
TGI Friday's didn't pay me to mention them, but you can get my version of the drink recipe here.
LFN's Tailgate Dish of the Week
Keeping up with the "TGIF" theme, one of the things I vaguely remembered about the place was that their dishes had a signature whiskey glaze that was pretty tasty. It's the kind of thing that I picture being the perfect finisher to a chicken, pork, or (what the heck) impossible meat sandwich for your tailgate. I looked over the recipies, made my own improvements, and came up with my own "Friday Tailgate Whiskey Glaze".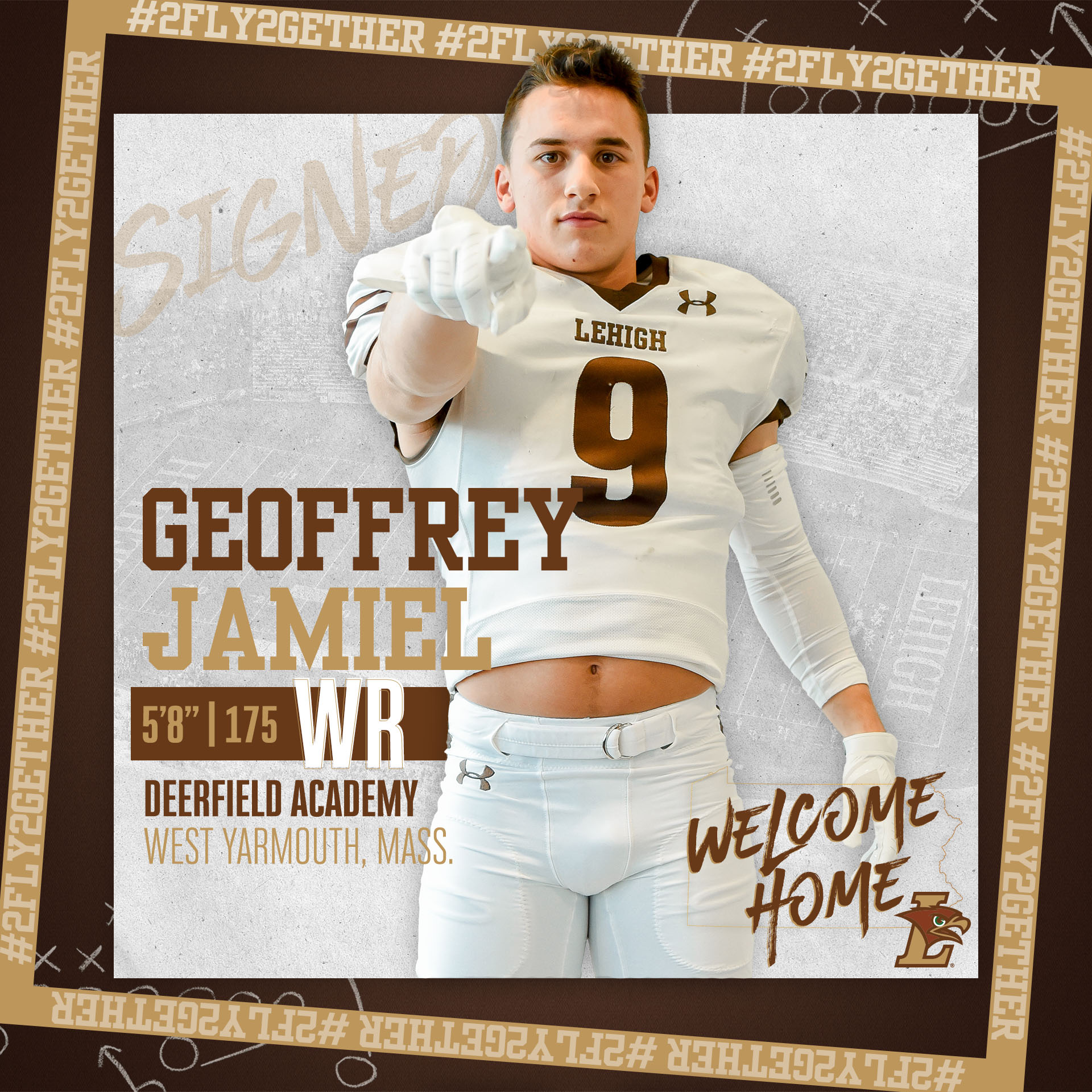 Lehigh Injury Report
On the plus side, there's not much to report in terms of Lehigh injuries. The bad news is the one injury I know about, to senior OL Jack Kempsey, is going to prevent him from going this week. Remember when I said how important depth is going to be this season? That's going to be tested right off the bad, as right below Kempsey at LG is a true freshman, first-year OL Langston Jones.
Interestingly, assuming Jones will indeed step in, this will mean two first year players will be stepping into starting roles. Freshman WR Geoffrey Jamiel was named the surprise starter at WR.
(Lehigh's game notes can be found here.)
Scouting Villanova
(Villanova's game notes can be found here.)
If you look at Villanova just in terms of personnel lost, you might think the Wildcats would be in for a period of transition. After all, QB Daniel Smith, RB Justin Covington, DL Malik Fisher and LB Forrest Rhyne are no longer on the team, four outstanding athletes that were a huge part of Villanova's run last season.
But much remains of the team that walloped Lehigh last year, including the new starting quarterback, QB Connor Watkins, who got some playing time during that game. Villanova isn't just ranked No. 6 in the nation because of their name – they're there because they have a lot of proven athletes and they know how to execute Mark Ferrante's gameplan.
Coach Gilmore this week mentioned that Watkins was a highly sought-after recruit several years ago that is now stepping into the position where Smith was. At 6'3, 225, he's the prototypical athletic Villanova QB that will be hard to bring down.
All three of his targets, WR Jaaron Hayek, WR RayJuon Pringle and WR Dez Boykin, are well-known to Lehigh, as they've been huge threats in the passing game – in fact, Boykin's best game as a college football player came against Lehigh with 90 receiving yards and 2 TDs. When Gilmore talked to me earlier in the summer about "preventing big plays", he likely had Boykin in mind when he said it.
Hayek has 1 reception to go for 100 in his career, and he's likely to get it on Friday. Combined, Hayek and Pringle combined for 17 TDs last season, confirming the challenge Lehigh will have containing the Villanova offense.
It's not just the wideouts, though, as Villanova is likely to attack with a three-headed rushing attack of RB Jalen Jackson, RB DeeWil Barlee and RB TD Ayo-Durojaiye, behind an offensive line that could be one of the best in the East, if not the nation. Overall, it's unlikely that losing a few (albeit good) players to graduation is going to alter much what Villanova does.
On defense Villanova is still running the base 3-3-5 they've been running for years. However, Rhyne is a massive hole to fill, and the defense has been deeply affected by graduation – only one starter, DE Garrett Zoebel, (who incidentally started out as an offensive lineman) returns in that capacity on defense, though many of last year's 2's on the depth chart have become the new 1's. Sophomore S Ty Trinh (39 tackles) and sophomore S Ethan Potter (49 tackles) are the top returners on defense in that category.
Worthy of mention is Villanova's DL – Zoebel, DE Bryce Gainous and DT Jared Nelson – weigh 295, 280, and 290 lbs, respectively, on the line. They were great at stuffing the run last year against Lehigh, and they'll likely be great again this season, too.
Keys For Lehigh
Contain the Big plays. Villanova, at the best of times, is not easy to stop offensively. If they break away for some big scoring plays, this could be over in a big hurry. Lehigh's defense was one of the great strengths of the team last year, but keeping big plays contained could be the most important thing they do tomorrow evening if the Mountain Hawks are to stay in this.
Patience on Offense. Holding onto the ball and getting first downs one by one is likely the best way Lehigh can stay in this ball game rather than taking tons of downfield shots. Perri limiting mistakes and getting progress first downs at a time will likely be Lehigh's best chance.
Study The Holy Cross Film. Though the Crusaders lost in the FCS Playoffs here last December, their head coach Bob Chesney brought with him a masterful game plan and had a chance at the end to beat them. They executed a variation on steps 1) and 2) above – and proved they could do it with Patriot League personnel.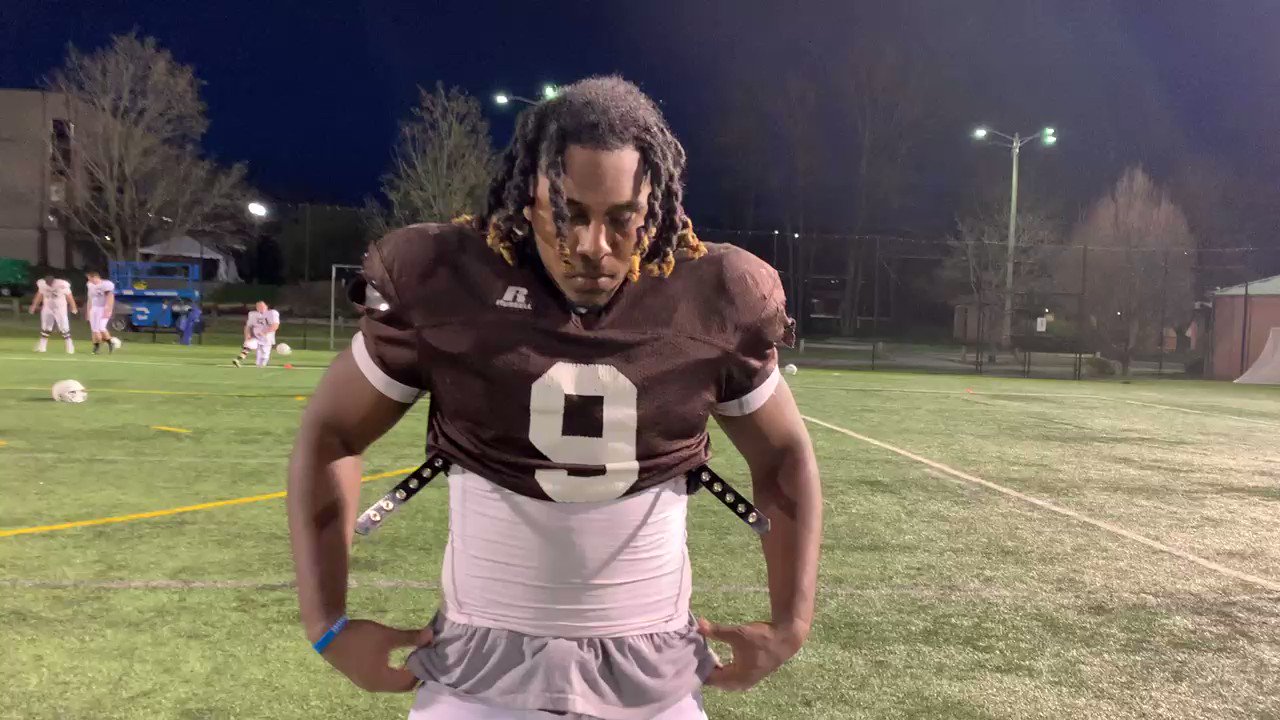 Fearless Prediction
It's not a rivalry, and it's not an easy path to a possible 1-0, but for Lehigh it's the type of challenge against one of the best teams in FCS that could really springboard the Mountain Hawks into the rest of the season – if they're in it into the fourth quarter.
My impression is I think this Lehigh team is miles ahead of the inexperienced question mark of a team that lost to Villanova 47-3 at Murray Goodman last year, but the question is whether that progress will show out when the final whistle sounds. If they're in it going into the 4th quarter, that will speak volumes to me. If they win, that will speak volumes to all of college football.
Villanova 41, Lehigh 23