Wow, just when most were about to write off Southern Illinois as contender in the MVFC, the Salukis shocked the world with its upset at Big 10 Northwestern. SIU was coming off of two straight out-of-conference losses to start the season to UT Martin and Southeast Missouri State. So this upset was definitely not expected.
Saluki QB Nic Baker hit Jacob Garrett with a touchdown pass for the second time in the game to break a tie with 12:28 left in the fourth quarter, and Southern Illinois went on to top Northwestern 31-24 on Saturday.
Garrett caught Baker's toss to cap a 19-play, 74-yard drive to put the Salukis ahead by a touchdown and SIU beat a Big Ten opponent for only the second time. Southern Illinois' other win over a Big Ten foe was against Indiana in 2006 when coach Nick Hill was their quarterback.
Two other MVFCs squads nearly pulled the same this past week with Missouri State and North Dakota State leading their FBS opponents in the fourth quarters of each game.
Missouri State actually led throughout their game at the SEC's Arkansas but the Bears could not hold the lead. The Razorbacks overcame deficits of 17 points before halftime and 10 points in the fourth quarter to beat former Arkansas Coach Bobby Petrino's Missouri State Bears 38-27.
NDSU played a back-and-forth game at Arizona with the Bison taking the lead in the third quarter after trailing 17-14 at halftime after a Hunter Luepke 6-yard scoring run (one of three total TDs he would have on the night). But Arizona answered to take the lead but NDSU would again take the lead again late in the third quarter on another Luepke run of 38-yards. Arizona missed a 43-yard field goal attempt on its next drive, but the Bison could not convert a fourth-and-2 at the Arizona 23. The Wildcats went 78 yards in 10 plays for the eventual winning score to end the game at 31-28.
Elsewhere, Youngstown State was the other MVFC squad to play a FBS opponent this past week but fell 31-0 to Kentucky.
There were four MVFC-Big Sky challenge games this past week with each conference picking up two wins. North Dakota defeated Northern Arizona on the road and South Dakota defeated Cal Poly at home. Northern Iowa though lost at home to Sacramento State, while Indiana State also lost at home to Montana.
Illinois State defeated the Ohio Valley's Eastern Illinois in the 110th Mid-America Classic with the Redbird defense playing the dominate role in the 35-7 victory. ISU's defense scored twice on interceptions directly and forced five turnovers overall.
South Dakota State won easily at home over the Pioneer League's Butler 45-17, while Western Illinois fell at home after tying Southern Utah in the fourth quarter but gave up a game winning touchdown in the end to fall 17-10.
Here are some highlights from each of the 11 games this past weekend with recaps from each MVFC school:
WEEK 4 PREVIEW & PREDICTIONS
The conference schedule gets going again (after one game in Week 2) with eight of the 11 MVFC squads in action this week. Youngstown State, Illinois State, and Indiana State are the MVFC squads with a bye this week.
There biggest game has two Top 5 ranked teams in South Dakota State visiting Missouri State and another Top 25 match-up with Southern Illinois hosting North Dakota.
Here are my predictions for this week.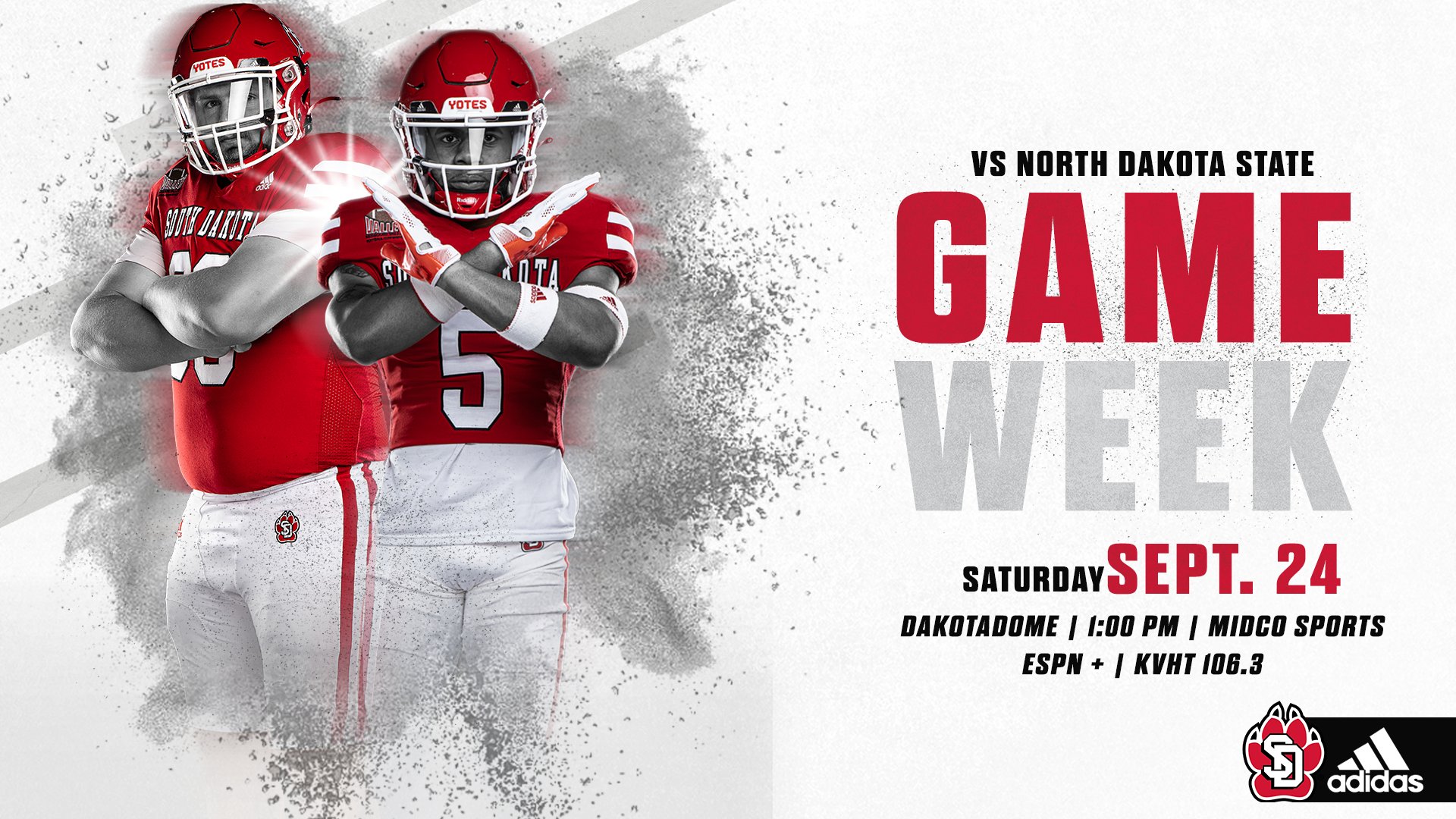 The Bison are coming off a loss which does not bode well for the Coyotes in this game. NDSU has not lost two games in a row since 2009. Also, NDSU has won the last five meetings with USD. This conference opener is a rematch of last season's Valley closer – a 52-24 NDSU win in Fargo. The Bison marched to a 28-0 lead and outgained the Coyotes 522-293. I like the Bison to rebound from that FBS loss to Arizona and win by possibly a slightly closer margin than last year's game. North Dakota State 46 South Dakota 27
This is the game of the week not only in the MVFC but in all of Division I FCS. It matches two top five ranked teams and will be the first such match-up in Missouri State's Plaster Field history. Missouri State was ranked in the Top 5 in 1996 and played at another Top 5 team in Northern Iowa on the road. The Bears lost that game 38-31. SDSU has had several Top 5 regular season games in its recent history but all have been with Dakota Marker rival North Dakota State. SDSU and MSU have not played each other due to MVFC scheduling since 2019. The Jacks own a 11-1 record and have won the last five match-ups.
So far this season, I would say the Missouri State offense this year has been the better offense as compared to SDSU's. But on the other side, I would say the South Dakota State defense is the better defense. As with most closely contested game, I think this game comes down to turnovers. I think the winner of this game will also win the turnover margin. So far this season, the two teams are close on turnovers with SDSU committing five overall and MSU having four.
Plaster Field will likely be close to capacity with it being Family Weekend for the game and think the home field advantage will play a big role in the outcome as well. I like the Bears to win a tight game that will come down to the last drive of the game before the game is decided. Missouri State 31 South Dakota State 28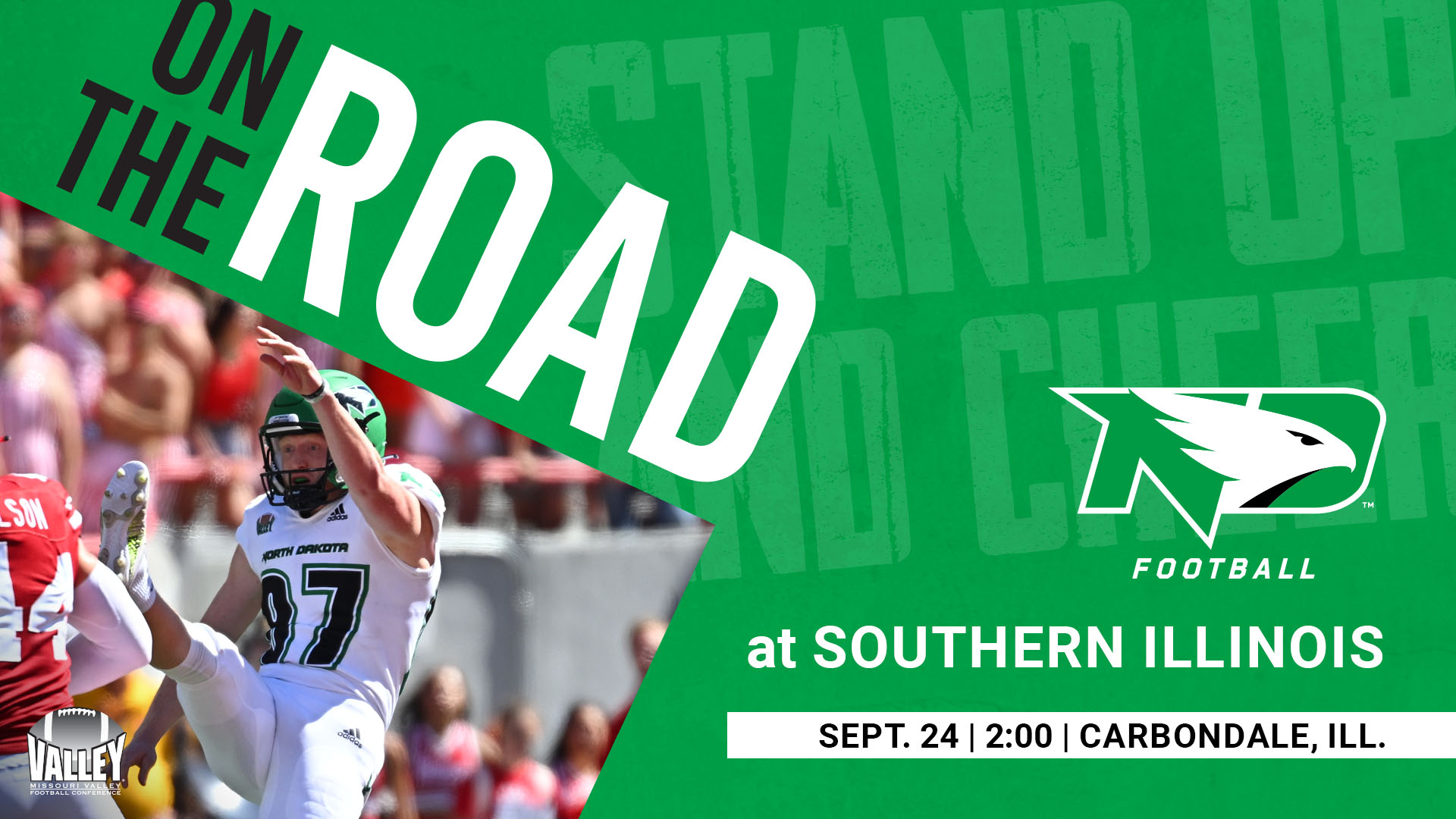 This is game while will play second billing to the MSU-SDSU game will also be a key game in the MVFC standings. A week ago, this looked like a game that SIU would need to win with the assumption that the Salukis would lose to a Big 10 team but SIU broke its two game losing streak to start the season with losses to UT Martin and Southeast Missouri State and won that game to be back into the mix for the FCS playoffs. UND won its MVFC opener over UNI two weeks ago after holding on at the end to get the victory and sit alone atop right now in the MVFC standings. The Fighting Hawks won last week at Northern Arizona with a last minute drive to win the game.
A year ago, SIU also hosted this game and won the game 31-28. A week ago, I would have selected UND in this game but I think the Salukis have found themselves last week and think they will win another tight game this year. Southern Illinois 33 North Dakota 30
Two winless teams play in Macomb this week. Northern Iowa has played two tight games after the season opener blowout at FBS Air Force. The Panthers fell at North Dakota two weeks ago and then lost its home opener to Sacramento State. Western Illinois did lose its FBS game at Minnesota in blowout fashion but were fairly close in their games against UT Martin and Southern Utah.
Western Illinois looks like a better team than the Leathernecks have been the past few seasons but UNI was a playoff team a season ago. With the Panthers starting with three straight losses, they are going to be in playoff form for much of this season if they want to get back to the postseason. I think UNI will play like a team in desperation mode and notch their first victory of the season. Northern Iowa 31 Western Illinois 14