BETHLEHEM, PA – The Rivalry somehow lives on.
Many have said it's something you should do at least once in your life. Whether you're a Lehigh person, a Lafayette person, whether you're from the Lehigh Valley, whether you consider yourself a college football fan, it's a pilgrimage, a bucket list item.
This Saturday in Easton, PA, college football's most-played Rivalry will contest its 158th meeting between the Lafayette Leopards (3-7) and Lehigh Mountain Hawks (2-8), and for the second straight year, it's going to involve a 3-7 Lafayette team facing off against a 2-8 Lehigh team.
It is, indeed, one where you have to throw out the record books and it's the game you absolutely have to win, if you're a Lehigh or Lafayette head coach. It's great theater, no matter what the records are, and worth seeing at least once in your life. I'd love for this game to be for championships each year, but for many fans, this game IS their championship. Their involvement with the football programs, bands, and stadiums begin and end with one massive tailgate on the third weekend in November and a football game with tens of thousands of their closest friends.
You don't have to tell the players that this game means the most to many on the schedule. All week the events on campus are geared towards the big game on Saturday, and recently "Bedsheet Week" has become an extremely memeable way for folks to experience on social media what can happen when a bunch of smart people get together and focus their energy on hating their rivals.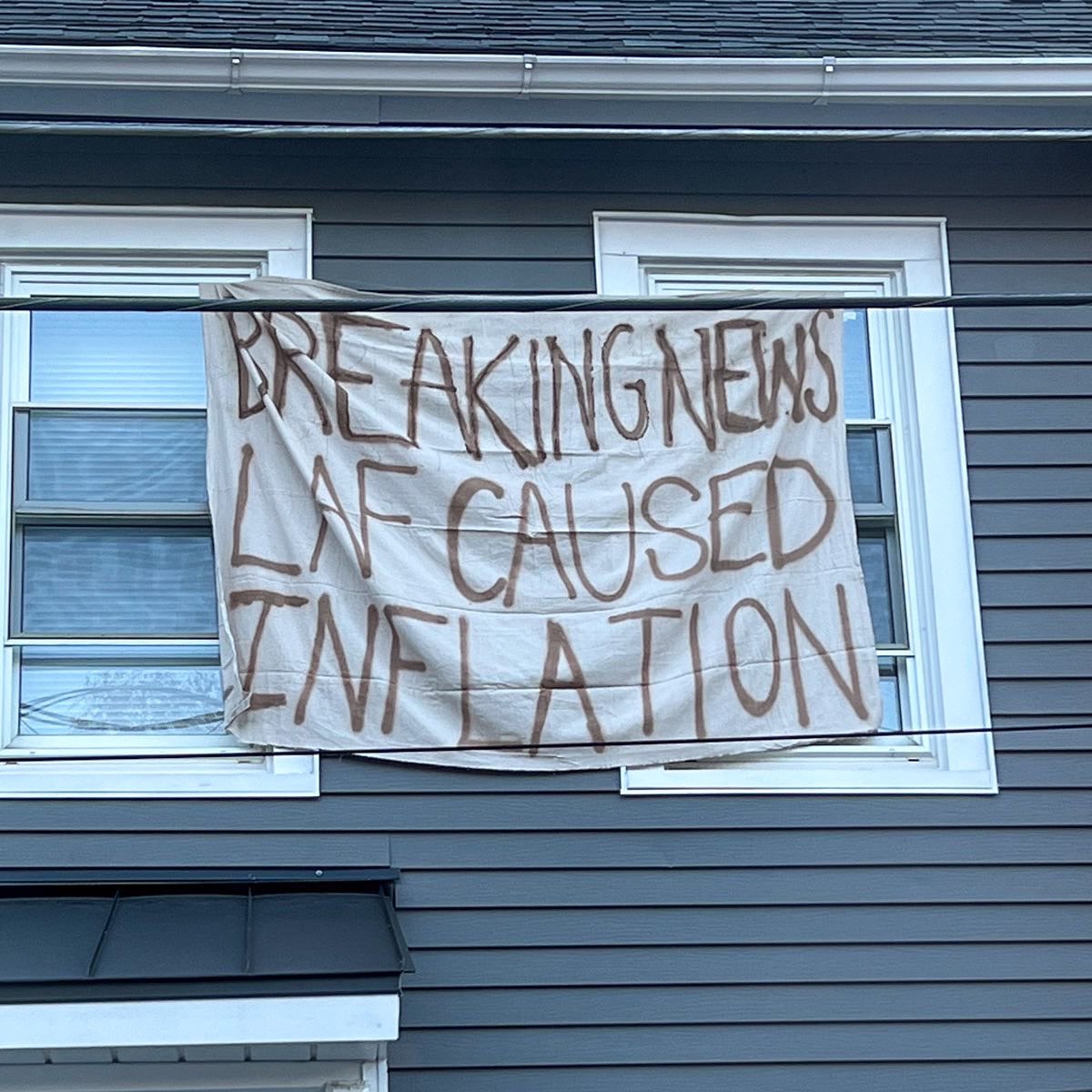 TV/Streaming:
ESPN+/Lafayette Sports Network/SE2
For so many of these seniors, it's not only their final college football game, it is also their final time wearing a football helmet and a jersey. I've found in this game that the seniors find it in themselves to play the best games of their careers.
Lets look back at some Lehigh/Lafayette games through history.
125 years ago:
October 29th, 1897: Lafayette 34, Lehigh 0
November 25th, 1897: Lafayette 22, Lehigh 0
Only a year removed from one of the best Lafayette teams to ever suit up for the Maroon and White, the legendary team coached by Parke H. Davis and George "Rose" Barclay, inventor of the football helmet, Lehigh and Lafayette resumed their Rivalry after an eligibility dispute about the amateurism of a Lafayette player that played summer league baseball for pay forced the cancellation of both games in 1896. But some at Lafayette simply thought Lehigh cancelled the games because they were worried about getting beat, a fact borne out by the fact that they shut out Lehigh in both contests in 1897. Lafayette's Ed Bray, college football's first "placement kicker", would help revolutionize the game by having one player hold the ball and have him get a running start to kick it.
100 years ago:
Saturday, November 25th, 1922: Lafayette 3, Lehigh 0
Almost completely outmanned, Lehigh's (3-4-1) student paper couldn't have been more proud of the Lehigh offensive and defensive line, which held 7-1 Lafayette to a meager 3-0 victory despite overwhelming odds . "An indomitable spirit, and impenetrable defense, courage which refused to be broken," The Brown and White booms, "were the factors which allowed the Brown and White to score a moral victory over Lafayette, even though the Maroon were credited with a 3-0 win.
"When that big Maroon team, the conquerors of Pitt, of Bucknell, of Boston College, of Rutgers, failed to score within five minutes, the Lafayette stands were hushed. It was unfathomable. And, decidedly more terrible, these wearers of the Brown and White would not allow their goal-line to be crossed."

75 years ago:
Saturday, November 22nd, 1947: Lafayette 7, Lehigh 0
Though Lehigh was two touchdown underdogs, much of the talk of the game was centered around The Rivlary and the traditions around the game. "An estimated 3,500 people swarmed all over Grace Hall in the most high spirited pep rally these ivy-covered walls have seen in many a year," The Brown and White reported. "The pep rally must have reminded the old, old alumni of former times. Though the lack of students ending up in jail was a little different from former years, the big difference was the size of the parade [down to Moravian] and the pep rally.

In the actual game, after three quarters deadlocked at 0, QB Francis Stanszak found WR Tod Saylor at the three yard line and crossed the plane of the goal line for the game's only touchdown.
50 years ago:
Saturday, November 23rd, 1962: Lafayette 13, Lehigh 6
A 2-6 Lehigh team faced off against a 3-5 Lafayette team, almost exactly 50 years ago to the day of the game that will be played this weekend. The game, won 13-6 by Lehigh, had as its MVP QB Walt King, whose stat line read 2-of-7 passing for 25 yards and 1 touchdown.
"It all started on the last play of the third quarter after being held to the 34-yard line of the Leopards," The Brown and White said. "QB Walt King was forced to kick his punt was downed on the Lafayette 8 and on the succeeding play Kay Moyer was hit hard by the Engineer line and Harold Milton was able to recover his fumble." A field possession game ended with a goal line stand by Lafayette, a Lehigh stand of their own, a muffed punt try, and the go-ahead touchdown by King to take a 7-6 lead Lehigh wouldn't relinquish.
25 years ago:
Saturday, November 21st, 1997: Lehigh 43, Lafayette 31
Going into that season, the team led by third-year coach Kevin Higgins was thought to have a chance to compete for the title. But a 42-35 loss to Fordham in the Bronx effectively made Lehigh's chances at a Patriot League title (which, for the first time, would allow the winner to compete in the I-AA playoffs) difficult at best.

It got worse. Starting QB Seka Edwards, a senior who had seen some success in 1996, suffered a season-ending injury versus Harvard in a 35-30 loss. (The Crimson would go 9-1 and win the Ivy League.) The answer to the questions about a possible Patriot League title were answered in Week 4, as Ryan Vena and the Colgate Raiders pasted Lehigh 61-28 in their worst loss in recent memory.

To replace him, offensive coordinator Andy Coen worked with sophomore QB Phil Stambaugh as he slowly but surely improved as the season wore on. The young team took some lumps, but did see improvements even if it wasn't in the win column. Some good wins (24-7 over Penn and 46-26 over 8-2 Dartmouth, the Ivy League runner-up) were interspersed with tough losses while playing a brutal schedule. This team kept most of the games close, playing No. 3 ranked Delaware to a close 24-19 defeat at Murray Goodman stadium and losing a 45-38 shootout to 9-2 Hofstra (who played as an at-large team in the I-AA playoffs).
But Stambaugh and RB Rabih Abdullah would not be denied. The Brown & White would score 22 fourth-quarter points to secure a wild 43-31 victory, behind Abdullah's incredible sendoff game: 2 receiving touchdowns from Stambaugh, and two late rushing touchdowns to seal the game for the Mountain Hawks. (Abdullah would ultimately find a niche in the NFL, playing on special teams and earning a Super Bowl ring.)
****
Now, let's focus on the game this weekend.
LFN's Drink of the Week
I have a rule when it comes to "Drinks of the Week" – if it worked last year, you go back to it until it doesn't work anymore. Since Lehigh beat Lafayette 17-10 last year, you're going to see last year's favorite, the tequila sunrise, here again. You can find the recipe here.
Game Notes And Injury Report
The game notes make official an offensive line shift that happened right before the Colgate game – with the injury to OL Jackson Wiles, OL Christian Jablonski was switched to LG and OL Will Smalley, a 6'2, 295 lb sophomore, got his first-ever start at right tackle. Hard to argue with the results for Lehigh, which saw 36 points and a game-winning drive against Colgate's defense. Confining Lafayette's defensive front won't be easy, but they will be going into the game with a big jolt of confidence.
(One thing I learned this week was that Jablonski, out of Ligonier Valley, hadn't played any offensive line at the Division I level going into this season. He had played as a two-way lineman in high school, but was recruited and played defensive line in college, and it was this offseason he was approached to play on the offensive line – and was thrust into the starting lineup on opening day. "At first, I wasn't sure how I felt about it," he told me, "but I think it worked out well. Coach Pearson, OL George Padezanin and OL Jackson Wiles, they helped me out so much. I feel more comfortable playing O-line.
"We knew that we could be a great offense. It's been rough. We had very high hopes this year and we felt that we let some games slip through our hands. So just being able to put a great last minute drive together was a real full circle moment.")
This week, too, it looks like Lehigh's dalliance with a multiple 3-4 offense is off the table, as the game notes show a 3-3-5 defense once again with FS Spencer Roof back where he was in the defensive backfield. DL Trevor Harris again is listed as the starter, but he's been limited in the last few games for the Mountain Hawks. It remains to be seen whether he will be able to go the full road on Saturday.
"The Dean of Touchdowns", DE Dean Colton, will be there featuring on Lehigh's defensive line once again, trying to add to the two touchdowns he's already scored this season – one at Princeton, and one at home vs. Fordham. "I watched it on tape," he told me, concerning the Fordham touchdown. "I liked watching that one even more because there is a offensive lineman who was trying to block me. I got off the block, and he goes to dive after the ball and I just pick it up real quick and I didn't even know he was that close to me or almost got it, or me. That one was definitely really cool, especially at home. That was it was one the most unbelievable feelings."
Scouting Lafayette
John Troxell is in his first season as head coach of the Lafayette Leopards. The '94 Lafayette alum returned to College Hill after a very successful 16-year head coaching stint at Franklin & Marshall College. When he came here, the excitement mostly stemmed from the fact that he knew how to build a winner, that he knew his way around Lafayette, and he knew the Rivalry. While he hasn't gotten to the top of the Patriot League yet, he's had an up and down first season which have seen some wins and some close losses to tough teams like FBS Temple and Holy Cross. If his team wins this Saturday, it will cap off a successful rebuilding year that will poise them, possibly for a run at the title in 2023.
Any conversation about Lafayette has to start with DL Malik Hamm, a legitimate NFL prospect that has seen a good number of NFL teams visit Fisher Field this year. His stats (45 tackles, 11 1/2 tackles for loss including 7 1/2 sacks, 10 QB hurries, 3 forced fumbles, 3 blocked kicks) are made even more remarkable in that teams know he's coming, they know he's Lafayette's best defender, but he breaks through anyway. He will want to show out in this game as a senior and win the Lehigh/Lafayette MVP.
That's not to say the rest of the defense is chopped liver. LB Marco Olivas (86 tackles, 7 tackles for loss) and DB Saiku White (74 tackles, 1 1/2 tackles for loss, 1 INT) help form a defense that would make any team in the FCS pause.
As great as Lafayette's defense has been, the Leopard offense has struggled mightily, especially in the second half of the year. Three different QBs have started for the Leopards, including QB Ah-Shaun Davis in the last two games, behind a very young offensive line that features two true freshmen and a sophomore. One name however that should be familiar to Lehigh fans is senior WR Julius Young, who has 228 yards and 1 TD this year, but will want to end this year blazing.
LFN's Keys to the Game
Swagger. I wasn't the only person this week who was impressed by the swagger had in their game-closing drive against Colgate. That swagger and that confidence will be a critical building block to get Lehigh started right.
Roll Out The Barrel. Lafayette will come at QB Dante Perri early and often, so why not use that aggressiveness against them by rolling out and completing some short passes to wideouts Eric Johnson, Jalen Burbage or Geoffrey Jamiel? Connect on a few of those, catching them overaggressive, and that could result in some big plays.
Hamm's Not Just For Breakfast Anymore. The attention might go towards Hamm on Lafayette's side, but Lehigh's defense has been pretty damned good in its own right, with LB Mike DeNucci and LB Nate Norris working with a very strong defensive line. If Lehigh out-plays Lafayette on defense – and plays with a chip on their shoulders – they will win this game.
Fearless Prediction
The Rivalry is a game of seniors, and it seems poised to be a defensive game. Might it be a game where the first team to 14 points wins? I'll go with that, along with the narrowest of Lehigh victories.
Lehigh 17, Lafayette 13