CSJ's Predicted Order of finish:
1. Jacksonville State
2. UT Martin
3. Tennessee State
4. Eastern Illinois
5. Murray State
6. Tennessee Tech
7. Eastern Kentucky
8. SEMO
9. Austin Peay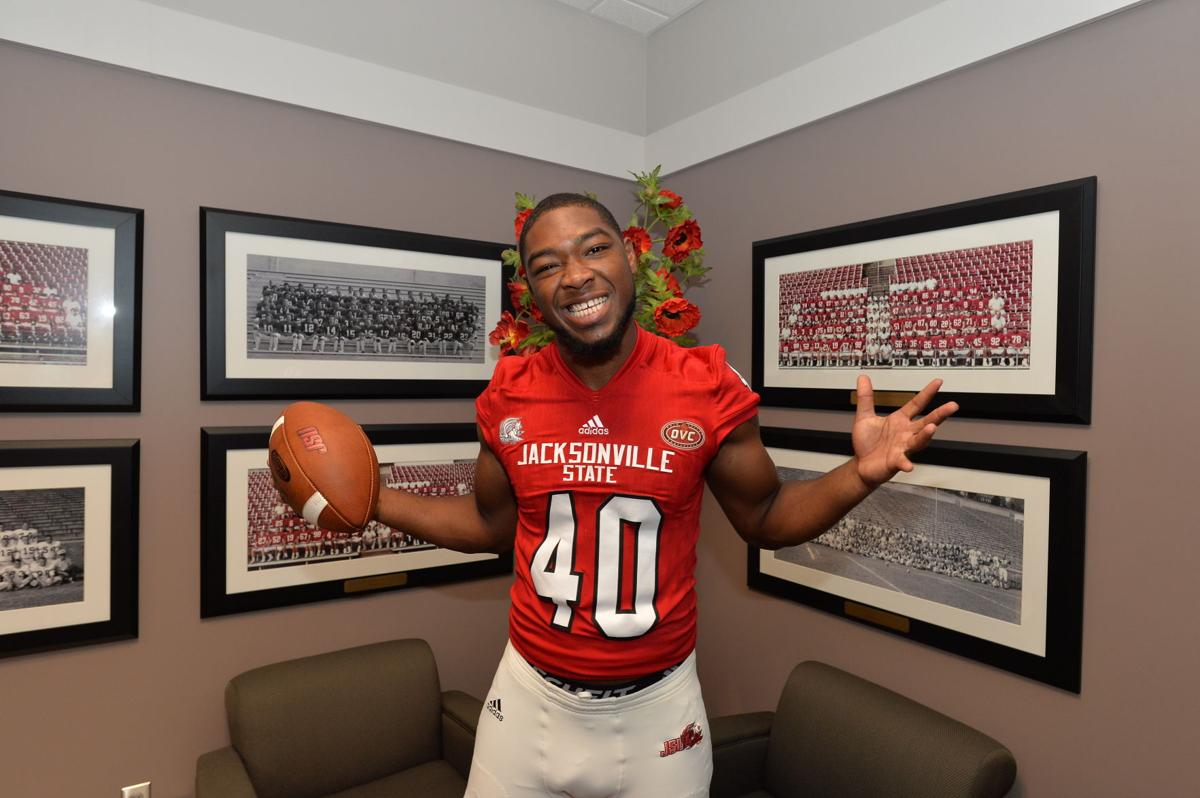 Jacksonville State
Fearless Prediction: Normally you'd expect some regression when you see that a football team loses their record-holding QB that is now in camp with the Los Angeles Chargers. But this is Jacksonville State, where OVC titles are fully expected and the Gamecocks are asked to simply reload. The out-of-conference schedule is brutal – involving two schools above the FCS limit on football scholarships, Liberty and Georgia Tech – but they will be ready for league play, and will be the favorites to capture their fourth consecutive OVC title.
Impact player: The Gamecocks have so much talent on defense it's almost unfair, but the class of the unit has to be DE Darius Jackson, who already has 20 1/2 sacks in a Jacksonville State uniform and should be stalking a lot of quarterbacks yet again this season. The entire defensive unit might be the best in all of the FCS, but it's Jackson that keeps opposing offensive coordinators up at night.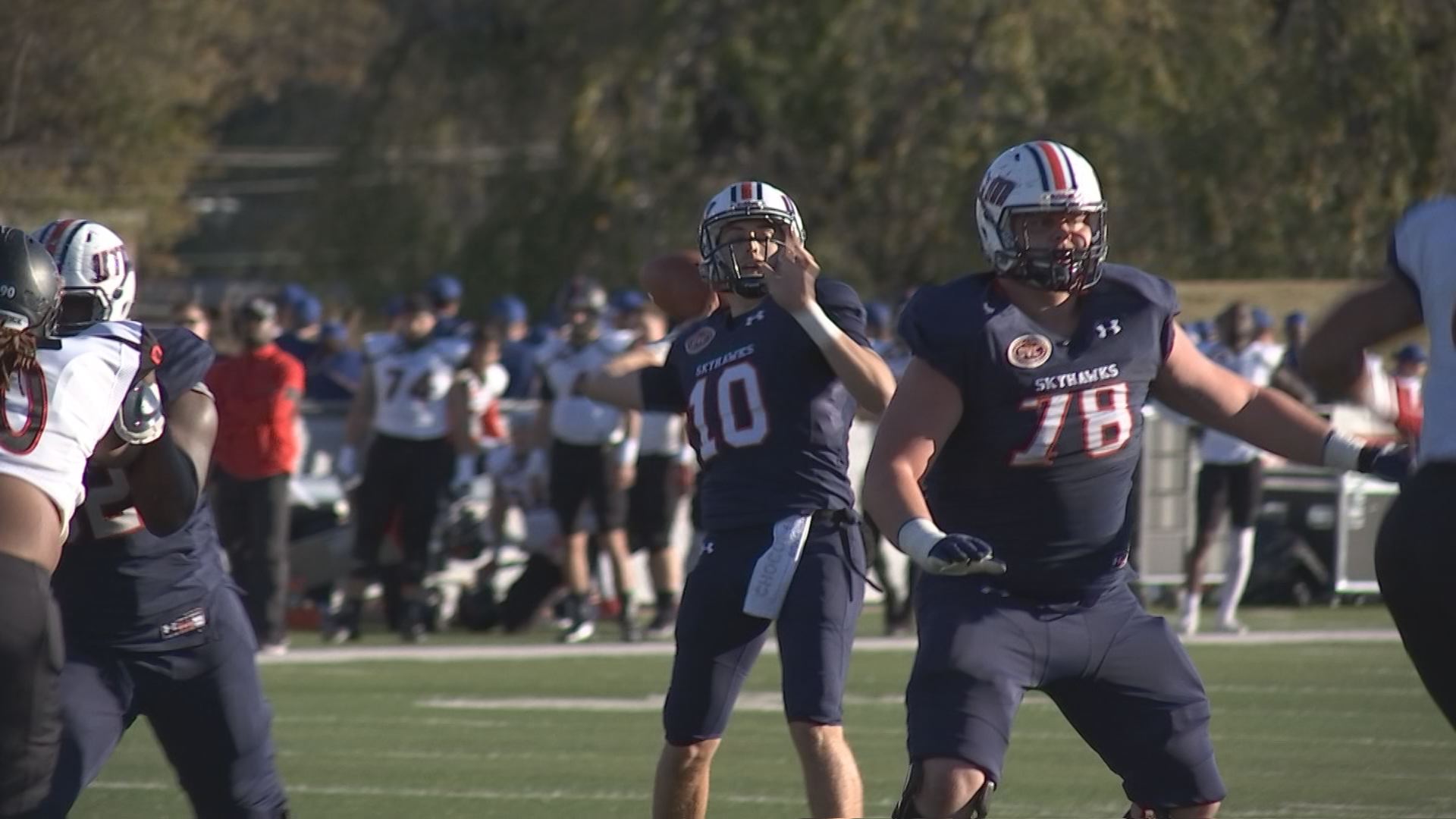 UT Martin
Fearless Prediction: If there's one team that could possibly knock off heavily-favored Jacksonville State, its UT Martin, who boasts the top OVC pre-season quarterback and a big, experienced offensive line that gives him lots of protection. Last year the Skyhawks had only two conference losses to Jacksonville State and Tennessee State – both on the road. This year, they get these tough opponents at home at Hardy M. Graham Stadium.
Impact Player: A former transfer from Florida State, QB Troy Cook had a great year for the Skyhawks last year, notching 2,321 yards passing and scoring 22 touchdowns. If he can expand on last season's success and cut down on his interceptions this year (last year he had 12), the Skyhawks could very well challenge Jacksonville State.
Tennessee State
Fearless Prediction: The Tigers might – just might – have the combination to dethrone Jacksonville State – eight returning players on defense, the preseason OVC offensive player of the year, and a high-profile transfer from the University of Florida at quarterback. Will it be enough, though, to beat both UT Martin and Jacksonville State, both on the road?
Impact Player: WR Patrick Smith is the closest thing to automatic in the OVC when it comes to scoring – the Nashville native had 61 receptions, 966 yards and scored a touchdown in nine of the eleven games he played. It seems fair to expect that he'll make new quarterback Treon Harris effective right from the start – and from there, together, how high can they lift the Tiger offense?
Eastern Illinois
Fearless Prediction: It's hard to think of a more frustrating, up-and-down team as last year's Panther squad, who boasted some terrific quality wins over Illinois State and FBS Miami of Ohio paired with some head-scratching losses to Murray State and SEMO. If they pull it all together behind a veteran quarterback and a lot of returning starters, they certainly could challenge for the title and a possible FBS playoff spot. If they don't they could lose to anybody.
Impact Player: Sure-handed TE Addison Bounds was a useful outlet last season for quarterback Mitch Kimble, accumulating 20 catches for 188 yards and 3 touchdowns. If the two players can get on the same page more often, it could mean a resurgence in the Panther offense.
Murray State
Fearless Prediction: The Racers had a flash of brilliance in 2016 when they knocked off in consecutive weeks two conference rivals that were in the FCS Top 25 – Eastern Illinois and Tennessee State. Unfortunately for Murray State fans, that stretch was dampened by two decisive losses at the end of last year to Jacksonville State and Tennessee Tech that dropped them to a 4-7 mark. Head coach Mitch Stewart's team returns 18 starters from last season, but every week consistency will be the key to their success in 2017.
Impact Player: WR Jordon Gandy had a breakout season for Murray State in 2016, pulling down 62 catches for 976 yards and 11 touchdowns, including a mammoth 218 yard outburst at Eastern Kentucky. He's the guy that the eventual Murray State starting quarterback will lean on for early offense for sure.
Tennessee Tech
Fearless Prediction: The Golden Eagles surprised some people last season with their 5-6 record, especially when Marcus Satterfield's team knocked off Tennessee State and Murray State to close out the season in consecutive weeks. It won't be easy, though, with a brutal early stretch that includes Western Illinois at home at FBS Ball State and Big South contender Kennesaw State on the road. Still, Satterfield has this team pointed in the right direction.
Impact player: It's an amazing story: RB Yeedee Thaenrat, from Philadelphia, PA worked out with Temple last season but couldn't attend because they didn't have any more scholarships. Literally two days before Tennessee Tech opened for fall practic, he was invited to walk on with the chance to earn a scholarship. And boy, did he ever: he was a shoo-in for the OVC's all-newcomer team, with 707 yards rushing, 176 yards receiving and 6 touchdowns. He'll be the star running back around which Tennessee Tech will build.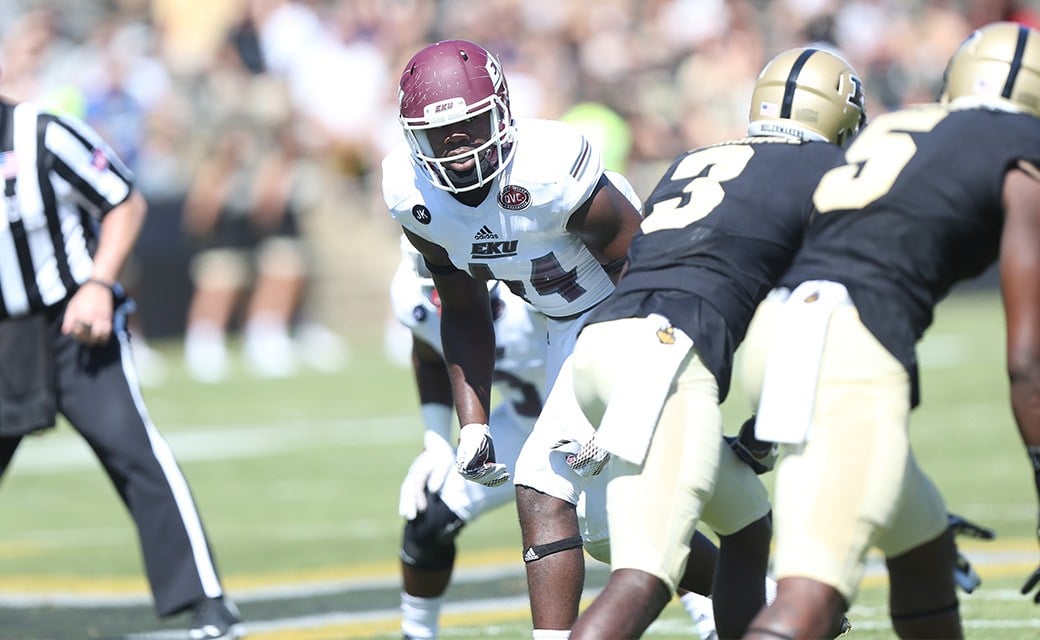 Eastern Kentucky
Fearless Prediction: By Eastern Kentucky standards, where over .500 is expected every season and title runs are the norm, last year's 3-8 record was a disaster. But Mark Elder's rebuilding job is further along this year than last, with the second of two extremely strong recruiting classes in place this fall. The Colonels will certainly be back soon – the question is whether it will be this year or next.
Impact Player: DE Aaron Patrick is one of those young players that Elder is building around. Entering his junior season, last year the Dayton, Ohio native had 53 tackles including 10 tackles for loss. With more defensive players expecting to improve around him this season, expect Patrick's numbers to improve even further.
SEMO
Fearless Prediction: Southeast Missouri State is not a football program noted for its consistent winning ways, and last year's 3-8 season bore that out. But they were probably better than their 3-8 record indicated, with surprisingly close losses to Tennessee State, Jacksonville State and UT Martin. This season there's surprising optimism as their starting quarterback returns and there's continuity on offense. Could it result in a possible OVC title run?
Impact Player:The fate of the Redhawks will rise and fall with the performance of QB Jesse Hosket. When the Redhawks were at their best last year – like when they upset Eastern Illinois when they were in the FCS Top 25 – Hosket managed the game well, made some big passing plays, and was accurate throwing the ball. But the French Camp, Mississippi native struggled with consistency and accuracy at times, though he still averaged 202 passing yards per game and scored 14 touchdowns for the Redhawks. Can Hosket play with more consistency, and string together some wins in OVC play to make SEMO a contender?
Austin Peay
Fearless Prediction: On the Governors' website, Austin Peay's football schedule has potential NCAA FCS Playoff games as a part of the Governors' schedule, a pretty bold move for a team with back-to-back winless seasons and one singular win in their last three years. Perhaps that might be a tough goal to reach – a couple of wins in OVC play, and a step closer to .500, might be a bit more realistic.
Impact player: DB Malik Boynton is one of the best defenders in Austin Peay's defense, but a mid-season injury sidelined him halfway through the year. A former wideout, the Detroit, Michigan native proved himself up to the challenge of covering the best receivers in the OVC. The Govs will be hoping he remains healthy all season.