2018 College Football Team Previews: Texas Tech Red Raiders
Texas Tech Red Raiders
Location: Lubbock, TX
Coach: Kliff Kingsbury (30-33) 6th Season
Stadium: Jones AT&T Stadium (Capacity: 60,454)
CSJ Projections:
7th: Big 12
4th: Texas
46th: FBS
48th: Division I
2017 In A Sentence: Texas Tech's late game come-back against Texas gave the Red Raiders their sixth win and made the team bowl eligible, where they played but lost to South Florida in the Birmingham Bowl 38-34.
Biggest Shoes to Fill: WRs Keke Coutee and Dylan Cantrell were two wide outs that both were drafted in the past springs NFL Draft (Countee-4th Round Houston Texans & Cantrell-6th Round-LA Chargers). Cantrell had 71 receptions for 816 yards with 7 touchdowns, while Countee caught 93 passes for 1,429 yards and 10 touchdowns–the second most yardage in Red Raider team history.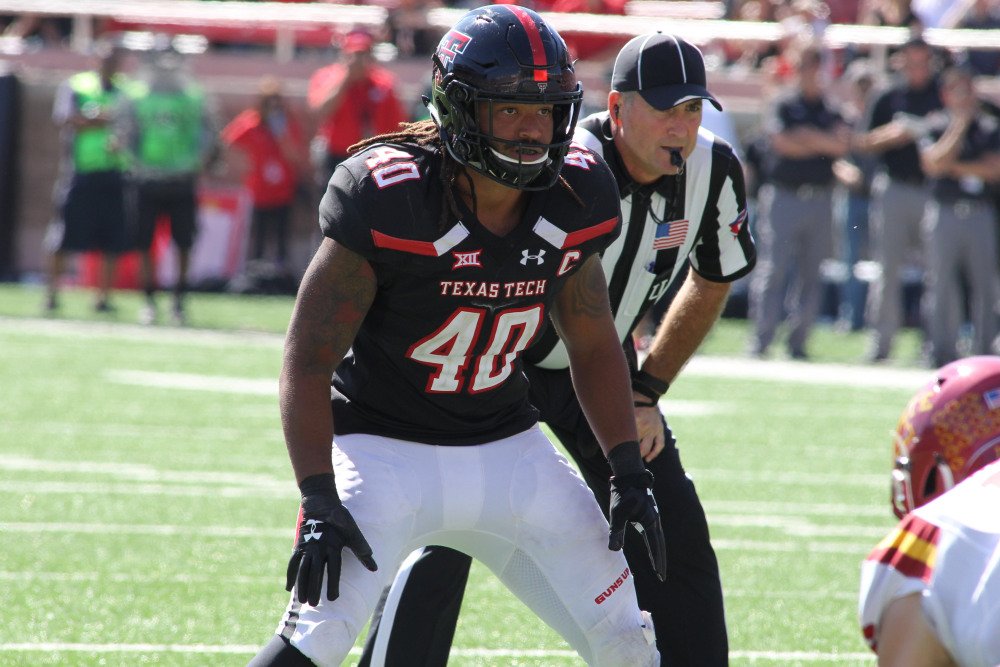 Key Player: LB Dakota Allen led the team in tackles with 102 and had six of those for a loss. The now-senior helped lead a defensive turnaround with the help of Defensive Coordinator David Gibbs. The Red Raiders improved its rush defense by giving up 77 yards less than in 2016. With the offense being inexperienced, Allen and the Texas Tech defense will likely need to produce at an even higher level this year.
Fearless Prediction: Coach Kingsbury was on the hot-seat last year so this year's team will have to hope its youthful offense can come around and the defense can carry the team while it gets going. Expect this team to come around a little and be one of the top defensive squads in the offense-happy Big 12 but will probably only be good enough to get to a .500 type record.
Originally from LaMoure, North Dakota, Kent is a 1996 graduate of North Dakota State University. His prior writing experience is over 15 years having previously worked with D2football.com, I-AA.org, and College Sporting News before coming to College Sports Journal in 2016. His main focus is college football is the Missouri Valley Football Conference within the Division I FCS. And in 2017, he began also to look at the FBS Group of Five conferences of the American Athletic, Conference USA, Mid-American, Mountain West, and Sun Belt.
Reach him at this email or click below: