Virginia Tech Hokies
Location: Blacksburg, VA
Coach: Justin Fuente (19-7) 3rd Season at Virginia Tech
Stadium: Lane Stadium (Capacity 66,233)
CSJ Projections:
4th: ACC (2nd in Coastal Division)
1st: Virginia
20th: FBS
20th: Division I
2017 In a Sentence: Virginia Tech had a solid 9-4 season in 2017. The Hokies were in the top 25 nearly the entire season on the backs of their strong defense which recorded 3 shutouts. The Tech offense was adequate in holding their own throughout the season.
Biggest Shoes to Fill: LB Tremaine Edmunds let the Hokies in tackles in 2017 with 109 leading to him being drafted #16 overall by the Buffalo Bills. Edmunds led was a linebacker able to play sideline to sideline and play all three downs. He leaves a big hole in the defense that Bud Foster will be looking to fill quickly in 2018.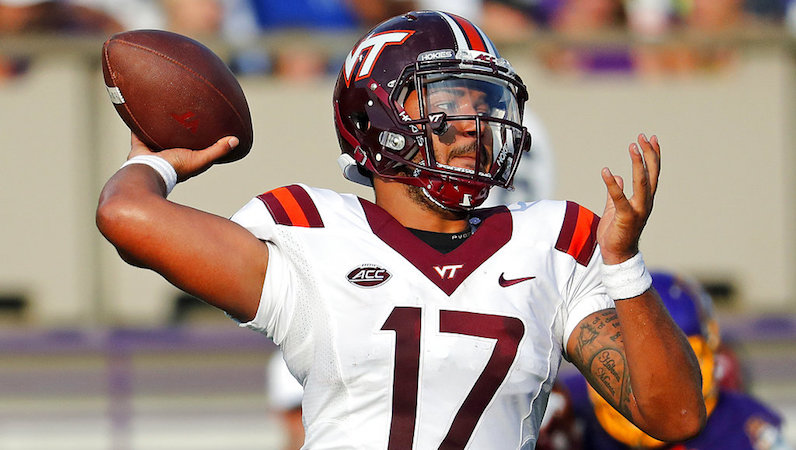 Key Player: QB Josh Jackson started as a freshman in 2017 and will again be the starter in 2018. Jackson threw for just under 3000 yards in 2017, but a deeper dive into the game by game look will show that Jackson really tailed off in the second half of the season. He will need to be significantly more consistent for the entire year for the Hokies to be successful in 2018.
Fearless Prediction: Bud Foster will have the defense ready to play in 2018, but what will the offense be able to lend in support? This feels like a small step back for the Hokies to the middle of the ACC.
Jamie is a proud 2002 graduate of James Madison University. He's witnessed the growth of the program from no one in the stands in 1998, to the hiring of Mickey Matthews, to the 2004 National Championship, to the 2008 team, to the struggles in the early 2010s, and finally the rebuild under Mike Houston. He also allegedly really enjoys Washington, DC-based Stanley Cup winners.
Reach him at: