2021 CSJ SWAC Football Conference Spring Football Preview
February 16, 2021
The SWAC will be an extremely competitive conference this year. With Alcorn State opting out in the spring, the East Division needs a new favorite, and the West is as competitive as it has ever been.
With the MEAC cancelling their season late, fellow HBCUs South Carolina State, Howard, and Delaware State have all decided to play in the spring, but the winner of the SWAC would seem to be the de facto spring FCS HBCU Champions in the spring, especially considering how loaded and talented it is.
Alcorn State opted out of the SWAC Spring football season last week, citing health concerns, but it didn't affect the SWAC's schedules. Every school that had Alcorn on the schedule now has a bye week instead.
The SWAC will begin play on February 26th, and the SWAC Championship will take place on May 1st. This is the last hoorah for the SWAC in its current form before former MEAC schools Bethune Cookman and Florida A&M are set to join for the 2021 football season.
East Division
Alabama A&M Bulldogs
Prior to Alcorn State opting out for the spring, it was widely considered that Alabama A&M would be the team to challenge for the East Division title. They return the most talented quarterback in the SWAC in Aqeel Glass, so their high powered offense will look to continue their scoring at will ways as he will have his two top targets returning as well. The Bulldogs were surprisingly lackluster on defense last year, so even mild improvement there will help them immensely with lowering that points allowed average of 33.2 in 2019. With 9 preseason all SWAC players on their squad though, Alabama A&M might not only think they'll win the East, but the whole division.
Alabama State Hornets
The Hornets have been a team on the cusp of a breakthrough in the SWAC, but of course Alcorn State has been running the East as of late. The biggest question mark for Alabama State will be at quarterback, however they'll have wonderful weapons in wide receiver Michael Jefferson and running back Ezra Gray to help ease the transition. We know the Hornets can get up for big games having statement SWAC wins in 2018 and 2019, but will they be able to put together a season to challenge in state Rival Alabama A&M? The Magic City Classic could decide the East this year.
Jackson State Tigers
Coach Prime and the Tigers won the offseason with a record setting signing class, and all the glamour that comes along with a man that has his own 30 for 30. What remains to be seen is whether or not that will translate on the football field.
As of late, folks might think Jackson State have underperformed, with the Alabama schools overtaking them in the East. With an offense and defense both ranked in the bottom half of the SWAC, swift improvement is needed. That being said, the Tigers do return SWAC DPOY Keonte Hampton and a wealth of veterans. Naturally, Coach Prime has also brought in his own transfers so things will be interesting. I've seen schools change on a dime with veteran talent and just a coaching change. Jackson State is the team to watch overall in the SWAC, if for no other reason it's the biggest question mark.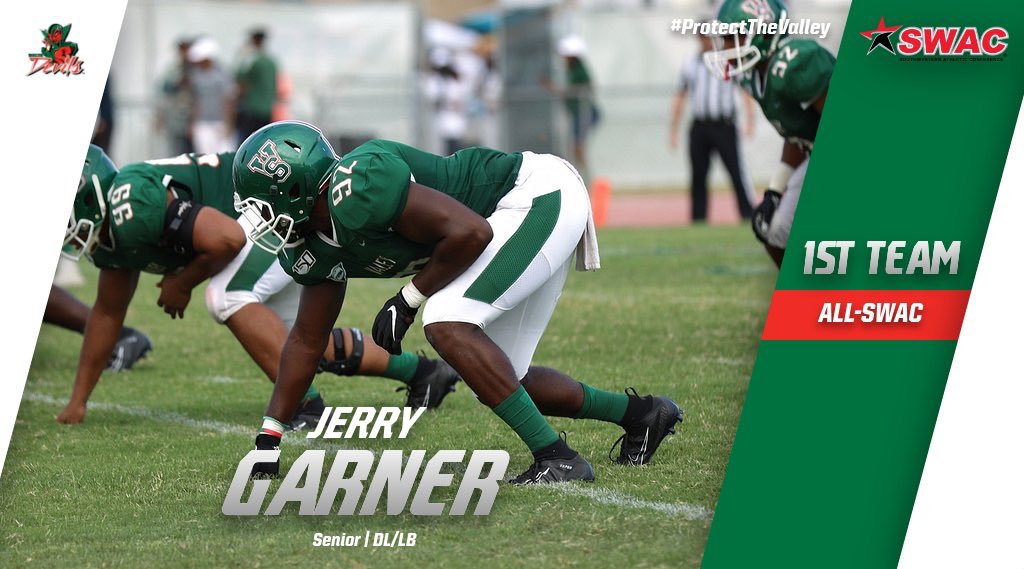 4.Mississippi Valley State Delta Devils
Lately the Delta Devils have been a well deserved afterthought in the SWAC. With a .143 winning percentage their last 7 seasons, there's justification for this. It's been a hard program to turn around, but 2019 saw some signs of hope playing games closer than they had been. With offenses and defenses still ranked in the bottom half of the conference, there's still a long way to go. You can't expect to win football games averaging 16.2 points per game on offense in 2020/2021, even with an elite defense.
A bright spot in Itta Bena though has been the play of DL/LB Jerry Garner, who had 10 1/2 tackles for loss in 2019 and is an NFL prospect. He's the player that the Delta Devil will try to build around this spring.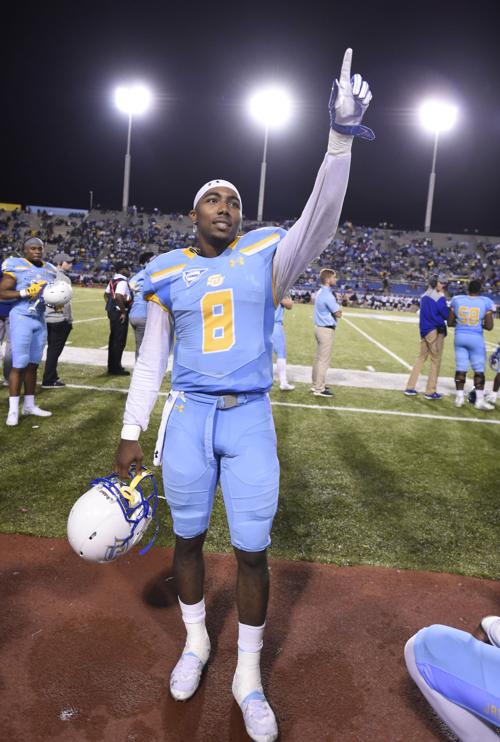 West Division
Southern Jaguars
The Jaguars have been the dominant team in the West lately, and they don't seem to be slowing down for the spring. They have the most balanced defense, and a dynamic quarterback in Ladarius Skelton running the offense. With Alcorn State opting out (a running theme), Southern will like their chances to come out overall SWAC champions this spring as well. Naturally Grambling will look to upend them in the always highly contested Bayou Classic, but this should be the Jaguars division to lose this year.
Grambling State Tigers
Apart from the indignity of seemingly being "forgotten" due to recent Southern dominance and a vastly improving Prairie View A&M, Grambling somehow does not have a single preseason all SWAC selection! This coming from a team that had the top defense last year allowing only 22.4 points per game and has not finished worse than 2nd in their division since 2014. I'm not going to count out the Tigers, but they have their work cut out for them and a lot of motivation. Senior quarterback Geremy Hickbottom will have to have a standout season for Grambling State to have a chance.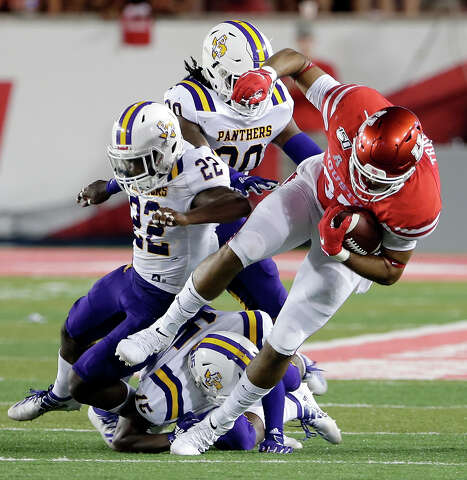 Prairie View A&M Panthers
The Panthers have been nipping at the heels of Southern and Grambling State these last few years. With impressive out of conference showings and an offense that ranked tops of the SWAC in points per game, Prairie View A&M has been a program to watch if for no other reason, they are incredibly entertaining! They do, however, have a sneaky good defense and with four preseason all SWAC defensive players, the Panthers may find themselves among the leagues elite when it comes to defensive points allowed. If this happens, Grambling State and Southern should watch out for their perceived preordained 1 and 2 slots atop the SWAC West.
Arkansas Pine-Bluff Golden Lions
For a team that finished 6-5 and 3-4 in conference in 2019, their 4th place finish might be a bit deceiving in the SWAC West. This team has improved greatly from 2018 to 2019, and it shows being in the top half of the SWAC for offensive points per game 31.7, and points allowed with 27.6. Higher offensive output than defense allowing usually yields itself to a winning record. To take the next step though, they'll have to replace running back standout Taeylor Porter. With a top heavy West and an improving East, the Golden Lions have their work cut out for them.
Texas Southern Tigers
Much like their counterparts in the East, Texas Southern is a program on the mend. Allowing 45.5 point points per game on defense last year, the Tigers must improve if they hope to win a game in the spring, something they failed to do in all of 2019. They'll also need to put up more points as their offense was also second to last in the SWAC putting up just 21.9 points per game. A gap like that is daunting, but they will have a legitimate shot at a win when they play Mississippi Valley State the final game of the regular season, but something to build on prior to that is obviously the preferred.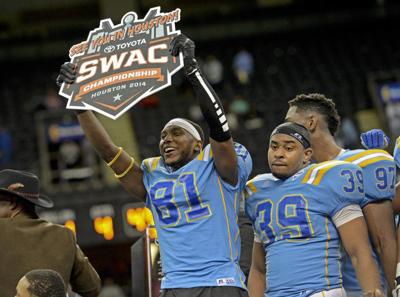 Championship Game
I can see the top three teams from each division having a feasible path to the SWAC championship game on May 1st, 2021. However, all signs seem to be pointing to a showdown between Alabama A&M and Southern for the SWAC title game. Whomever is featured will have a great platform, as the game is set to air live on ESPN U.
Southern will like their chances with Alcorn State out of the picture, but I actually think Alabama A&M is the best balanced and returns the most complete team in the SWAC spring season. I'll take the Bulldogs to win in the final for this final iteration of East vs. West in the SWAC. Alcorn State will be in the West next year and with Bethune Cookman and Florida A&M crashing the party in the East, this will be one of the most entertaining and competitive conferences in all of Division 1.