CSJ'S PREDICTED ORDER OF FINISH
1. Liberty
2. BYU
3. Army
4. Connecticut
5. New Mexico State
6. Massachusetts
2020 Bowl Games
Independents Record: 2-1
The G5 Independents last year made the most of the COVID-19 season with breakout performances namely from BYU and Liberty. Army West Point also returned back after a down 2019 season to be the third team bowling amongst these teams without conference.
This year Liberty looks on paper to be just as strong after coming off their best FBS season (10-1) since moving up from the FCS ranks in 2018. The team also has a NFL caliber QB in Malik Willis–this after another independent QB this past year in BYU's Zach Wilson was selected in the first round of the NFL draft by the New York Jets.
BYU will need to replace Wilson but still has talent on the team that also had just one loss a year ago.
Army also has a slew of talent back and should again be in contention for a bowl game along with the lead to again win the Commander-in-Chief Trophy as the best service academy.
After those three teams though, there likely is a big decline in performance for the remaining three G5 independents. UMass, UConn, and New Mexico State look like teams that need some more talent to compete at the FBS level but all have some performers that could make for a better-than-expected season.
Top Games Involving G5 Independents
Below are some of the top games involving G5 independents–both between independents and against conference teams.
Aug. 28 – UTEP at New Mexico State
Sept. 4 – Arizona vs. BYU (Las Vegas, Nev.)
Sept. 11 – Utah at BYU
Sept. 11 – New Mexico State at New Mexico
Sept. 18 – UConn at Army
Sept. 18 – Arizona State at BYU
Sept. 24 – Liberty at Syracuse
Sept. 25 – Wyoming at UConn
Oct. 2 – Army at Ball State
Oct. 9 – UConn at UMass
Oct. 9 – Boise State at BYU
Oct. 16 – Army at Wisconsin
Oct. 16 – BYU at Baylor
Oct. 23 – BYU at Washington State
Oct. 30 – Virginia at BYU
Oct. 30 – UMass at Liberty
Nov. 6 – Army vs. Air Force (Arlington, Tex.)
Nov. 6 – Liberty at Mississippi
Nov. 20 – UMass at Army
Nov. 20 – Louisiana at Liberty
Nov. 27 – BYU at Southern Cal
Nov. 27 – Army at Liberty
Dec. 11 – Army vs. Navy (East Rutherford, NJ)
6. Massachusetts Minutemen
Head coach: Walt Bell (Third Season, 1-15 @ UMass & overall)
Offensive Coordinator: Angelo Mirando
Defensive Coordinator: Tommy Restivo
Stadium: McGuirk Alumni Stadium (17,000)
Location: Amherst, Massachusetts
2020 Record: 0-4
While UMass was once a successful FCS program (winning the FCS title in 1998), the transition to FBS has not been kind to the Minutemen. The team has just a record of 18-70 since joining the FBS in 2013. Head coach Walt Bell does not have a lot of games under his belt after only playing 4 games in the COVID shorten season. UMass was not even close in any of those four losses with closest margin of defeat being 22 points in a 24-2 loss at Florida Atlantic. Bell's team went 1-11 in 2019 in his first season in Amherst.
The UMass offense was less than impressive last year, averaging just 121.5 yards passing and 67.3 yards rushing (their numbers in 2019 were only 168.5 and 124.6 yards respectively). The numbers contradict Walt Bell's self-professed desire to become a ground orientated team that prioritizes the run game.
UMass's 2020 leading passer QB Garrett Dzuro does return in 2021 but likely will be supplanted by Tyler Lytle, a grad-transfer from the Pac-12's Colorado. Lytle will be a senior by classification but has only thrown 13 passes in his collegiate career so his ability is a little unknown but was once a four-star recruit.
Leading RB Ellis Merriweather returns and while leading receiver Samuel Emilus has departed ,their second and third leading receivers sophomore WR Jermaine Johnson, Jr. and TE Josiah Johnson return to the squad.
Defensively was where UMass faithful seemed to find some sense of optimism coming out of 2020. However, the Minutemen gave up an average of 208.8 passing yards per game, 273.5 rushing yards per game, and gave up 22 TDs so the team does need to up its game to find the win column in this area.
On defense the Minutemen lost their top 2 tacklers and top sack procuder but return a lot of talent in the secondary including defensive captain CB Josh Wallace and FS Tanner Davis in the secondary. Up front DE Avien Peah and NT Taishan Holmes return to head the defensive line.
UMass's secondary will also see two North Carolina transfers in CB Bryce Watts and NB Bryson Richardson.
5. New Mexico State Aggies
Head coach: Doug Martin (Ninth Season, 22-64 @ NMSU, 51-117 overall)
Offensive Coordinator: Doug Martin
Defensive Coordinator: Frank Spaziani
Stadium: Aggie Memorial Stadium (28,853)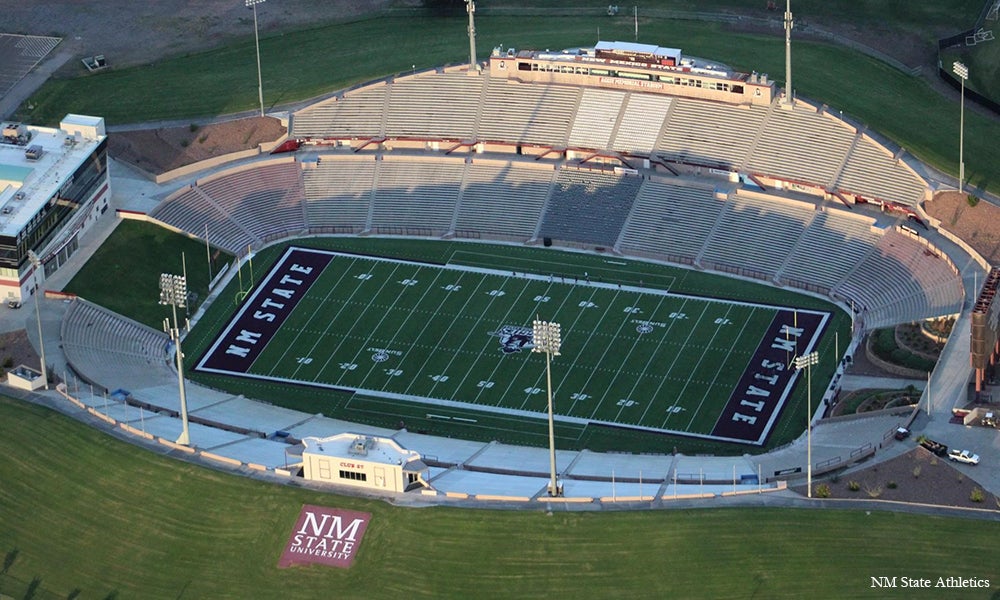 Location: Las Cruces, New Mexico
2021 Spring Record: 1-1
New Mexico State opted out of the 2020 fall college football season, but was the lone FBS program to play spring games. It dropped its first game to FCS Tarleton State 43-17, while beating Dixie State 36-29 after outscoring them 16-8 in the final quarter for their two games this spring. Both games were played in a neutral site at the nearby Sun Bowl in El Paso, Texas as the state of New Mexico was not allowing events during the COVID-19 pandemic.
The Aggies look to get back to a normal fall schedule and will play seven games (two at home) against Mountain West Conference squads this year to go with two SEC (Alabama & Kentucky) and will play one of the first FBS games of the season in its Battle of I-10 rival UTEP, who plays in Conference USA.
On the field, QB Jonah Johnson emerged as the team's top quarterback in spring. He completed 60 percent of his attempts for 358 yards in the two contests, tossing one touchdown with three interceptions.
Redshirt freshman Juwaun Price was the team's top RB after rushing for 196 yards and a rushing touchdown this spring. Former Michigan transfer O'Maury Samuels, who has two years of eligibility remaining, is expected to see time behind Price.
WR Terrell Warner led the team this spring with eight receptions for 105 yards after recording just six for 26 yards in 2019. Fellow WR Cole Harrity finished second with six receptions for 67 yards.
The biggest strength on offense for the Aggies likely will be its offensive line. OT Sage Doxtater will lead the group and will likely get some help from Mississippi transfer OC Eli Johnson.
The defense is the area that may need the most improvement from the spring. The Aggie defense surrendered 36.0 points, 492 yards and 21.5 first downs per contest in the spring contests.
The Aggie defense returns zero starters from their their 2019 campaign. Its leading tackler in the spring was LB Trevor Brojard, who totaled 16 tackles, two tackles-for-loss with a team-high sack so he looks like a start to try to improve this side of the ball.
The secondary may be the biggest improvement area needing in surrendering over 300 passing yards in each of the two spring games. This group will led by Xavier Hinkle and Daemahni Williams at the two cornerback spots as well as Devlin Krilin and Caleb Mills at the two safety positions.
4. Connecticut Huskies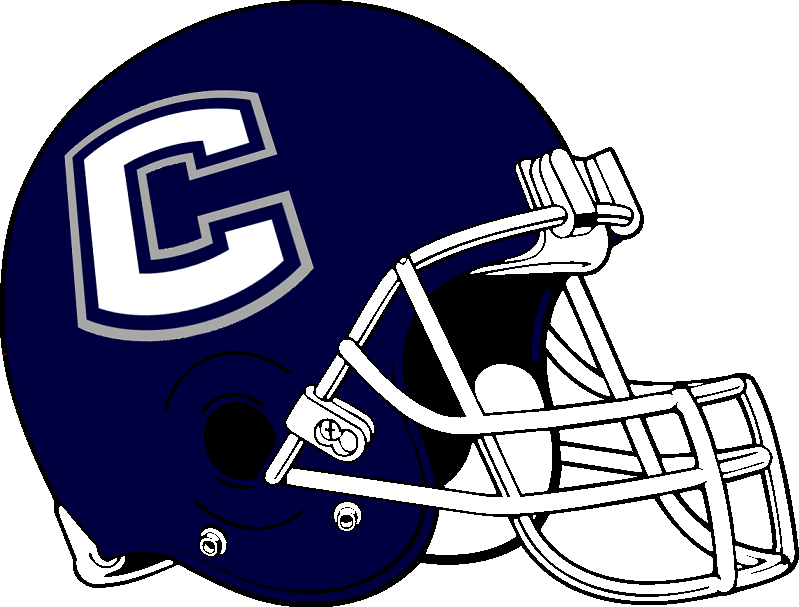 Head coach: Randy Edsall (16th Season, 80-100 @ UConn, 102-134 overall)
Offensive Coordinator: Frank Giufre
Defensive Coordinator: Lou Spanos
Stadium: Rentschler Field (240,000)
Location: Storrs, Connecticut
2019 Record: 2-10 (0-8 AAC)
UConn was the lone independent team to not have any games since the 2019 season. Over this time, the athletic department moved away from the American Athletic Conference to the Big East Conference. The Big East no longer sponsors football so the Huskies are now an independent school.
In the team's last season of 2019, the Huskies lost all AAC games and only had two non-conference wins over FCS Wagner and UMass. The Huskies will also get a chance to show the country how well it practiced in the last two years without a game with a road game at the Mountain West's Fresno State in Week 0 in the hopes this season will bring a winning record for the team since 2010.
UConn has a familiar face back at the helm in Randy Edsall, who returned as head coach in 2017 after also coaching UConn from 1999-2010. But the Huskies have struggled to find their footing during Edsall's second stint.
UConn was in the bottom third in total offense and total defense during that 2019 season. Some players are gone from that team. Others are back. But the first thing the Huskies have to do is settle on a quarterback.
They have no shortage of options at the position. Jack Zergiotis was the starter for most of the 2019 season, but then freshman struggled with consistency and ended that year with more interceptions (11) than touchdown passes (9). North Carolina State transfer Micah Leon and sophomore Steven Krajewsi are among the other signal callers in the mix for the job, and, it may not be until the first week of the season that a decision is made on a starter.
RB Kevin Mensah is a threat on the ground after rushing for more than 1,000 yards and nine touchdowns in 2019. WR Cameron Ross also returns as the Huskies' leading receiver.
The UConn defense allowed more than 470 yards and 41 points on average during their last season, but the group has some contributors back that have some experience and seasoning to them.
DT Travis Jones likely will be counted on to anchor the Huskies' defense up front. Omar Fortt, Jackson Mitchell and super senior D.J. Morgan are back as the leaders of the linebacking corps after finishing as three of UConn's top 5 tacklers in 2019.
Robert King III and Keyshawn Paul, two significant contributors in UConn's secondary, have transferred, but former junior college S Diamond Harrell figures to anchor the Huskies on the back end. Another JC transfer in Stan Cross, will factor likely be the lead CB.
3. Army West Point Black Knights
Head Coach: Jeff Monken (Eighth Season, 49-39 at Army, 87-55 overall)
Offensive Coordinator: Brent Davis
Defensive Coordinators: Nate Woody/Greg Gasparato
Stadium: Michie Stadium (38,000)
Location: West Point, NY
2020 Record: 9-3
After a subpar 2019 season (finished 5-8), the Black Knights got things back on track in 2020, going 9-2 in the regular season before being edged by West Virginia 24-21 in the Liberty Bowl. Army outscored their first two opponents 79-7 to open the season and defeated its two service academy rivals of Air Force and Navy in giving up a combined seven points in the two games to capture the Commander-in-Chief Trophy.
Army led the country with 36 rushing touchdowns and finished second total rushing yards while averaging 273 ground yards per game. With impeccable execution of the triple-option offense, Army's rushing attack was extremely balanced — four players posted more than 400 net rushing yards last season.
QB Tyhier Tyler emerged from the scout team late in the season to lead the team in rushing for 578 yards in just seven games while adding 53 passing yards.
While Tyler helped Army beat Navy and Air Force in the last regular season games, he will likely share time under center with Christian Anderson (419 rushing yards, 215 passing yards in seven games) and Jabari Laws, who did not play in 2020 due to injury but rushed for 484 yards in 2019.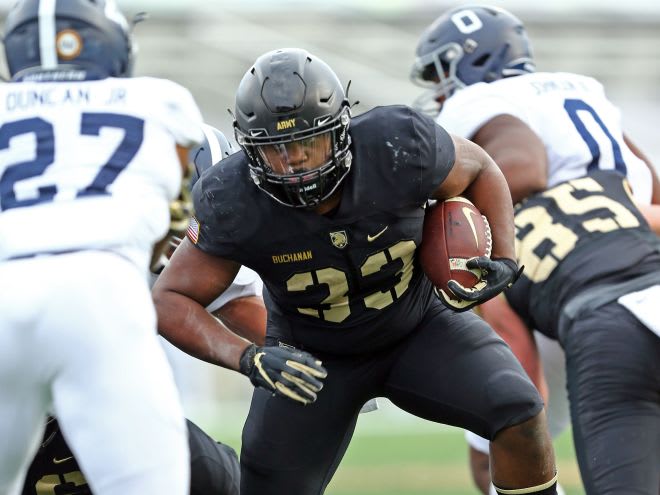 RBs Jakobi Buchanan and Tyrell Robinson combined for nearly 900 yards on the ground last year and should be major factors this season. Robinson likely is one of the most versatile players in the country, serving as Army's leading receiver last season while also averaging 8.8 yards per punt return on special teams.
On defense, six of the top eight returning tacklers are back for the Black Knights this fall. The unit held six of its 12 opponents to 10 points or less a year ago and could be just as good in the 2021 season.
NT Nolan Cockrill will anchor the defensive line for his final season after posting 28 tackles and 2.5 sacks in 2020.
LB Arik Smith tied for the team lead with 78 tackles while adding 3.5 sacks and nine tackles for loss and should head this group.
Defensive backs Jabari Moore and Cedrcik Cunningham, Jr. should provide some help in stifling opponents' passing attacks, as Moore led the team with three picks, while Cunningham added an interception to go with 70 tackles.
2. BYU Cougars
Head Coach: Kalani Sitake (Sixth season, 38-26 @ BYU & overall)
Offensive Coordinator: Aaron Roderick
Defensive Coordinator: Ilaisa Tuiaki
Stadium: LaVell Edwards Stadium (63,470)
Location: Provo, UT
2020 Record: 11-1
BYU was one of the top teams in the FBS overall in 2020 but lost its one game at Coastal Carolina late in the season on a game that was scheduled between the two teams after Coastal Carolina's game with Liberty had to be canceled that week due to COVID-19 concerns within the Flames program and was scheduled two days before it took place. The late add to the schedule provided one of the 2020 season's best games as the Cougars were driving in the last minute of the game to only come up two yards from a game winning touchdown in a 22-17 defeat.
The Cougars did rebound to easily handle normally tough Central Florida in the Boca Rotan Bowl 49-23 to give the program its best season in 24 years.
But with the success, also players left for the NFL draft including the #2 pick overall in QB Zach Wilson. The NFL also selected OT Brady Christianson and WR Dax Milne to put a damper on this year's team.
Replacing Wilson, the competition likely comes down to Baylor Romney and Jaren Hall. Also, Jacob Conover, who is back from his two-year LDS mission last year to run the scout team could be in the mix.
One star offensive player though in RB Tyler Allgeier is back and could see a bigger role as the offense moves more toward the running game. He rushed for 1,130 yards on 150 attempts last season and scored 13 touchdowns.
The new starting quarterback will also have several key receiver back including WR Gunner Romney (39 catches, 767 yards; three total touchdowns) WR Masen Wake (eight catches, 114 yards; three total touchdowns), and TE Isaac Rex (37 catches, 429 yards; 12 touchdowns).
The BYU defense ranked 10th in total defense last season, holding opponents to just 317.4 yards per game. In addition, the Cougars ranked 4th in scoring defense (15.33 points per game), 22nd in passing yards allowed (197.5 yards per game), and 19th in rushing defense (119.9 yards per game).
The team loses its entire defensive front four so all new starters will be needed here.
But the team is stacked in the linebacker area. This group is headed by Payton Wilgar (57 tackles, four pass deflections, one forced fumble), Keenan Pili (72 tackles, one pass deflection, one fumble recovery), and Max Tooley (44 tackles, one interception, one pass deflection).
The secondary is also not very experience and will lean on S Chris Wilcox and S Zayne Anderson to . On the plus side, hybrid linebacker/safety Chaz Ah You is back after missing most of last season – he came up with 31 tackles in 2019 – should be in for a huge year.
1. Liberty Flames
Head coach: Hugh Freeze (Third season, 18-6 @LU, 87-38 overall)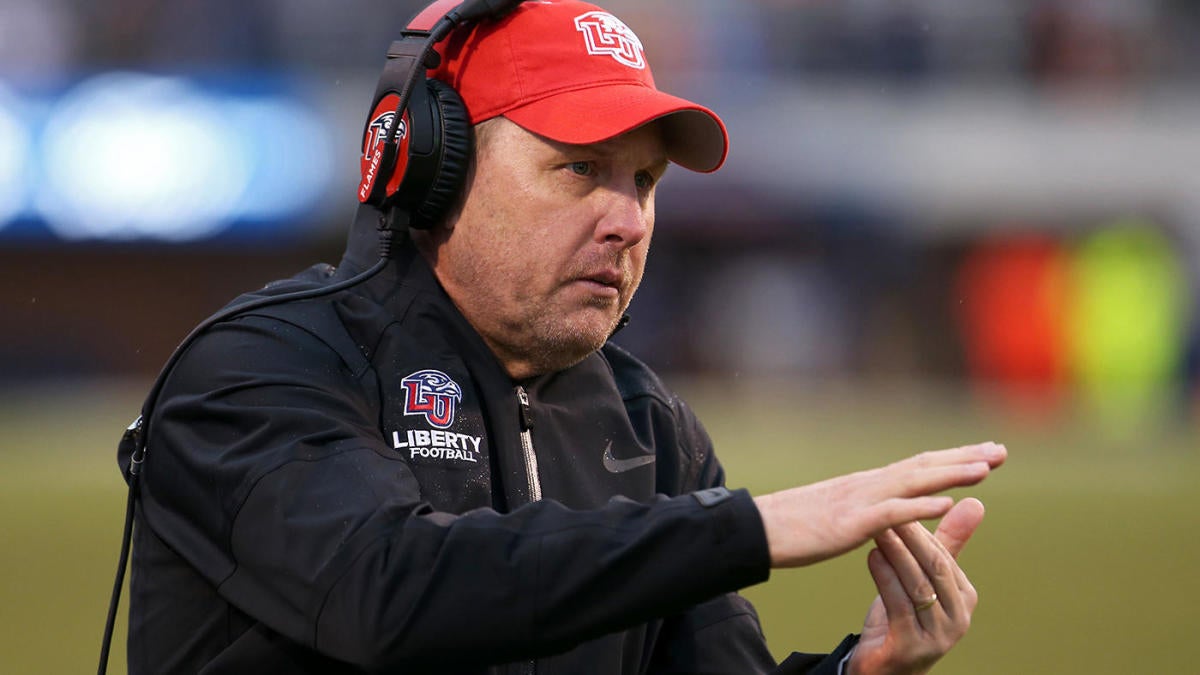 Offensive Coordinators: Kent Austin/Maurice Harris
Defensive Coordinator: Scott Symons
Stadium: Williams Stadium (25,000)
Location: Lynchburg, VA
2020 Record: 10-1
The Flames had a breakout season last year and were within a field goal in a late game from being undefeated when Liberty lost at North Carolina State in late November, which would have been the team's third win over the Power Five's Atlantic Coast Conference (wins earlier over Syracuse and Virginia Tech).
The Flames were invited to the Cure Bowl and played undefeated Coastal Carolina. The two gave one of the best bowl games in the bowl season last year with Liberty coming out on top in overtime 37-34 to give their former FCS Big South Conference rivals their first lose on the season.
Optimism is high for the Flames this year and starts with QB Malik Willis. His dual threat ability gives opposing defenses fits. He led the team in rushing with 944 yards, while also passing for 2,260 yards and had a combined 34 touchdowns. NFL scouts are high on Willis and he could very well be the next G5 Independent quarterback drafted in the NFL's first round after BYU's Zach Wilson was selected this past year.
Liberty has great RB in former FCS Maine's Joshua Mack back after running for close to 800 yards and four scores in his first season in Lynchburg. Utah transfer TJ Green should also provide a second back after he totaled 259 yards in two seasons as a backup for the Utes.
Liberty also has a terrific veteran line with all five starters back that includes OG Brendan Schlittler, wjho was named to several All FBS Independent teams a year ago . The group helped the team average 483 yards and 38 points per game a season ago.
The top nine receivers are back including WRs DJ Stubbs and Kevin Shaa, who are returning for the super-senior seasons, and fellow WR Demario Davis should only get better after a strong freshman year in 2020.
The Flame defense finished 11th in the FBS overall, 16th in scoring, and like the offense most all starters from last year are back. The defense has a defensive line that has size inside and the pass rushers on the outside. The combination of BAN Durrell Johnson and DE TreShaun Clark came up with 14 sacks and 21.5 tackles for loss,
Leading tackler Rover Javon Scruggs back after making 69 stops a season ago from the secondary. The CB spot is set with Chris Megginson and Marcus Haskins both back.
The linebacker spot in the middle lost Anthony Butler is gone after finishing second on the team with 67 tackles, but Louisiana-Monroe transfer Rashaad Harding should be able to step in to fill the spot. On the outside, Aaron Pierce emerged as a star in the making after talling 41 tackles and 3.5 sacks a year ago.
On special teams, freshman All-America team selection PR Demario Douglas should provide some electricity. He finished the year ranked ninth in the FBS in punt returns (11.1 yards per return) and returned one back for a score. He might also add another weapon as a receiver this year too.
CSJ 2021 Preseason MWC Players of the Year
Offense
Malik Willis, QB, Liberty, Jr.
Defense
Special Teams
Demario Douglas, PR, Liberty, R-Fresh.
CSJ All – G5 Independent 2021 Preseason Team
Offense:
QB : Malik Willis, Liberty
RB Jakobi Buchanan, Army West Point
RB Kevin Mensah, Connecticut
RB Tyler Allgeier, BYU
WR Cameron Ross, Connecticut
WR Gunner Romney, BYU
TE Isaac Rex, BYU
TE Josiah Johnson, Massachusetts
C James Empey, BYU
OG Clark Barrington, BYU
OG Brendan Schlittler, Liberty
OT Sage Doxtater, New Mexico State
OT Tristan Schultz, Liberty
Defense:
DE Durrell Johnson, Liberty
DT Nolan Cockrill, Army West Point
DT Elijah James, Liberty
DE TreShaun Clark, Liberty
LB Andre Carter, Army West Point
LB Arik Smith, Army West Point;
LB Keenan Pili, BYU
LB Payton Wilgar, BYU
CB Marcus Haskins, Liberty
CB Jabari Moore, Army West Point
S Chaz Ah You, BYU
S Cedrick Cunningham, Army West Point
Special Teams:
K Jake Oldroyd, BYU
P Zach Harding, Army West Point
KR Juwaun Price, New Mexico State
PR Demario Douglas, Liberty
LS Evan Deckers, Massachusetts
Originally from LaMoure, North Dakota, Kent is a 1996 graduate of North Dakota State University. His prior writing experience is over 15 years having previously worked with D2football.com, I-AA.org, and College Sporting News before coming to College Sports Journal in 2016. His main focus is college football is the Missouri Valley Football Conference within the Division I FCS. And in 2017, he began also to look at the FBS Group of Five conferences of the American Athletic, Conference USA, Mid-American, Mountain West, and Sun Belt.
Reach him at this email or click below: