CSJ's AAC Predicted Order of Finish
1. Cincinnati
2. Houston
3. UCF
4. SMU
5. Tulane
6. East Carolina
7. Memphis
8. Tulsa
9. South Florida
10. Navy
11. Temple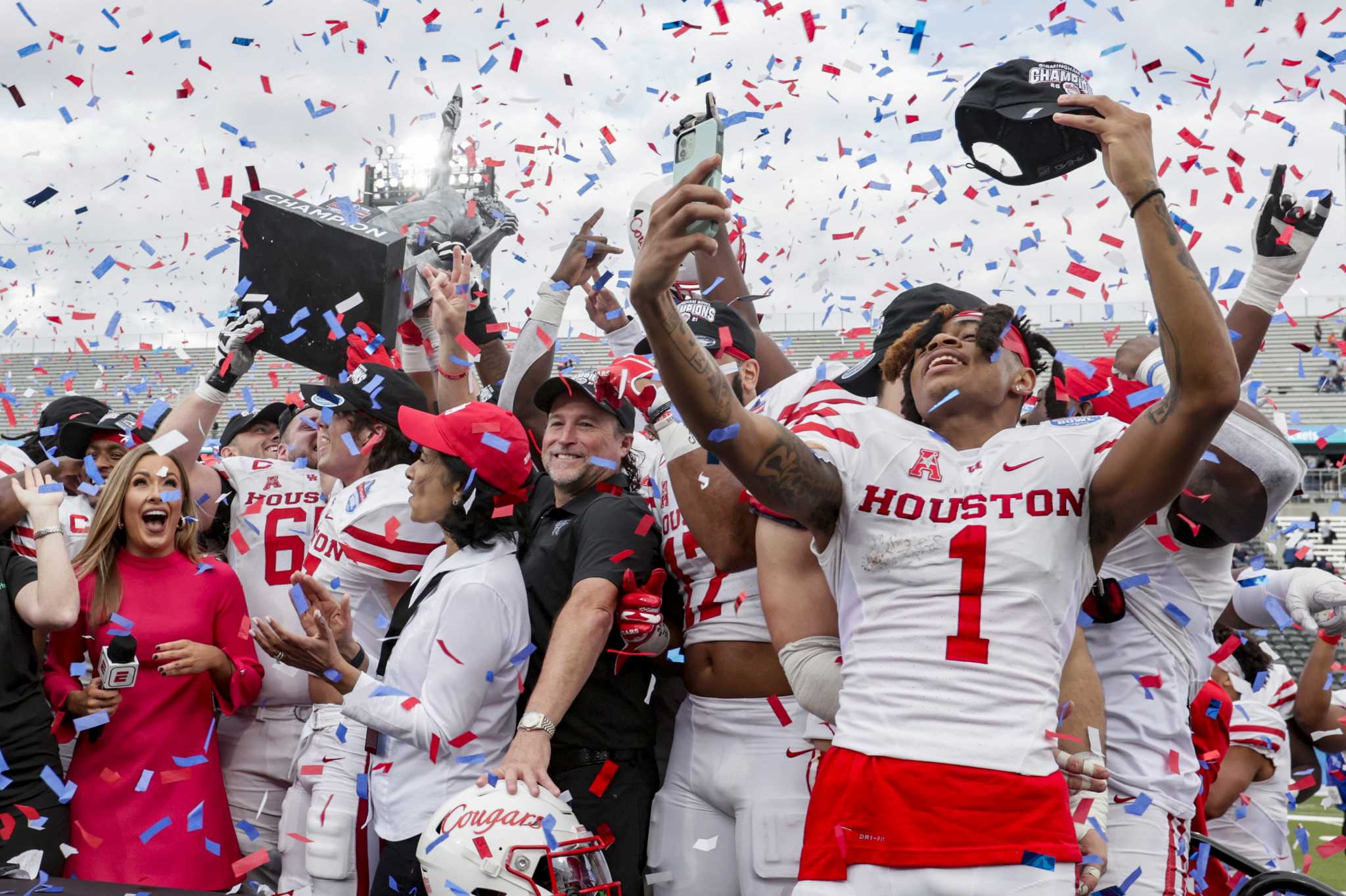 2021 Bowl Results
Conference Record: 3-1
Myrtle Beach Bowl: Tulsa 30 Old Dominion 17
Gasparilla Bowl: UCF 29 Florida 17
Hawai'i Bowl: Memphis vs. Hawai'i (Cancelled due to COVID-19 reason)
Military Bowl: East Carolina vs. Boston College (Cancelled due to COVID-19 reason)
Birmingham Bowl: Houston 17 Auburn 13
Fenway Bowl: SMU vs. Virginia (Cancelled due to COVID-19 reason)
Cotton Bowl (CFP Semifinal): Alabama 27 Cincinnati 6
The American Athletic Conference finally showed that it belonged in 2021. The AAC has given the P6 (Power Six) nomenclature throughout really its existence when it spurred off of what was left of the prior Big East Conference in the summer of 2013.
Cincinnati became the first non-Power Five school to play in the College Football Playoff (CFP). The Bearcats went undefeated on the regular season and defeated Houston in the AAC championship game.
The Bearcats would fall to perianal playoff power Alabama in the Cotton Bowl semifinal game but did show it belonged despite the 27-6 defeat.
That Cincinnati loss was the only bowl game loss for the league this past year. Two other AAC squads got the better of their Power Five both also from the Southeastern Conference as well. Houston defeated Auburn in a come-from-behind fashion to defeat Auburn in the Birmingham Bowl, while UCF was better than in-state Florida really the whole game in the Gasparilla Bowl.
Tulsa was the only other AAC bowl winner (over Old Dominion) in the Myrtle Beach Bowl. Memphis, East Carolina, and SMU had their bowl games cancelled due to either COVID cases amongst their teams or their opponents.
The 2021 year was also tremulous to the league in terms of future membership. Cincinnati, Houston, and UCF, the best three football playing schools in the past near decade of AAC play, all will be leaving the league following this season and will be members of the P5's Big 10.
The response from the remaining AAC members was to expand with four additions to get the AAC membership to and even number with six new members (something it had not seen since UConn left after the 2019 season). Those new members all will come from Conference USA in Charlotte, Florida Atlantic, North Texas, Rice, UAB, and UTSA. All six new schools will begin AAC play next fall.
But for 2022, the membership is the same 11 schools it has had the past two seasons. The three soon-to-be Big 12 members look like the strength again this year in the league. Cincinnati loses a lot of members for last year's AAC Championship squad but has several key newcomers that should not make the downturn too great. Houston is a team that returns much of its talent from a season ago and the gap between the two schools should be even tighter this season. UCF looks to get back to the top after the past couple of seasons being a notch below. The Knights though will be in this championship mix as well.
Full Schedule
Top Non-Conference Games of 2022
These are the games that likely will show if the AAC champion will again be in a New Year's Six Bowl game and even possibly contend for another College Football Playoff bid.
Sept. 3 – NC State at East Carolina
Sept. 3 – Houston at UTSA
Sept. 3 – Cincinnati at Arkansas
Sept. 9 – Louisville at UCF
Sept. 9 – Houston at Texas Tech
Sept. 17 – Tulane at Kansas State
Sept. 17 – Kansas at Houston
Sept. 17 – SMU at Maryland
Sept. 17 – Tulane at Kansas State
Sept. 24 – Indiana at Cincinnati
Sept. 24 – Tulsa at Mississippi
Sept. 24 – Georgia Tech at UCF
Sept. 24 – TCU at SMU
Oct. 1 – Navy at Air Force
Oct. 28 – East Carolina at BYU
Nov. 12 – Navy vs. Notre Dame (Baltimore)
Dec. 10 – Navy vs. Army (Philadelphia)
Top Conference Games of 2022
The five top picks of Cincinnati, UCF, Houston, Tulsa, and SMU in my preseason picks all will not play all of the others but these are the games involving the Top Five.
Sept. 10 – Memphis at Navy
Sept. 24 – Navy at East Carolina
Oct. 1 – SMU at UCF
Oct. 7 – Houston at Memphis
Oct. 15 – Memphis at East Carolina
Oct. 22 – Cincinnati at SMU
Oct. 29 – Cincinnati at UCF
Nov. 5 – Houston at SMU
Nov. 12 – UCF at Tulane
Nov. 17 – SMU at Tulane
Nov. 26 – Tulsa at Houston
Here is the countdown my 11 AAC teams' predictions:
11. Temple Owls
Head coach: Stan Drayton (First Season, 0-0 @ TU & overall)
Offensive Coordinator: Danny Langsdorf
Defensive Coordinator: D.J. Eliot
Stadium: Lincoln Financial Field (68,532)
Location: Philadelphia, PA
2021 Record: 3-9 (1-7 AAC)
New head coach Stan Drayton inherits a team that went 3-9 and won just one conference game (Memphis) in league play last fall. The Owls were just 4-15 over the last two seasons under former coach Rod Carey, who had built several successful seasons at Northern Illinois before coming to Philadelphia. In his time, Temple snapped a streak of six consecutive non-losing records (2014-19).
Drayton comes to the Owls after being the an assistant at Texas, where he specialized in the run game for the Longhorns. Look for the Owls to implement more of the running attack. RB Edward Saydee led the team with just 330 yards and three touchdowns last year – averaging under four yards per carry, but those numbers should improve with better men upfront. Two transfers in Darvon Hubbard (Texas A&M )and Jakari Norwood (Illinois) should give the Owls some depth.
The Owls will look to turn around an offense that averaged just over 16 points per game last year but will have QB D'Wan Mathis back after he transferred in from Georgia a year ago. Another transfer in former FCS North Dakota State signal caller Quincy Patterson could add another option under center.
WRs Jose Barbon and Amad Anderson Jr. provide possibly the strength of the deepest part of the offense in the receiving game. Barbon was second on the team with 39 catches with 431 yards and two scores, and Amad Anderson added 24 grabs. The team should also be helped by getting transfere Ian Stewart from Michigan State.
But both the passing and running games were not strong as the Owls ranked 125th out of 130 FBS teams in total offense a season ago.
The offensive line will have just two starters back and will be a key to the Owls offensive attack to find capable men upfront to get the offense going. Two transfers in Peace Addo from Duke and James Faminu from Houston should be a help on the line
The outlook on defense was just anemic as the Owls offense as the Owls surrendered 37.5 points a game, and ranked last in the AAC against the run. This unit has concerns again up front, but the secondary is likely to be a team stregth with CBs Cameron Ruiz and Keyshawn Paul returning to anchor the pass defense.
10. Navy Midshipmen
Head coach: Ken Niumatalolo (15th Season, 105-75 @ Navy & overall)
Offensive Coordinator: Ashley Ingram
Defensive Coordinator: Brian Newberry
Stadium: ​Navy-Marine Corps Memorial Stadium (34,000)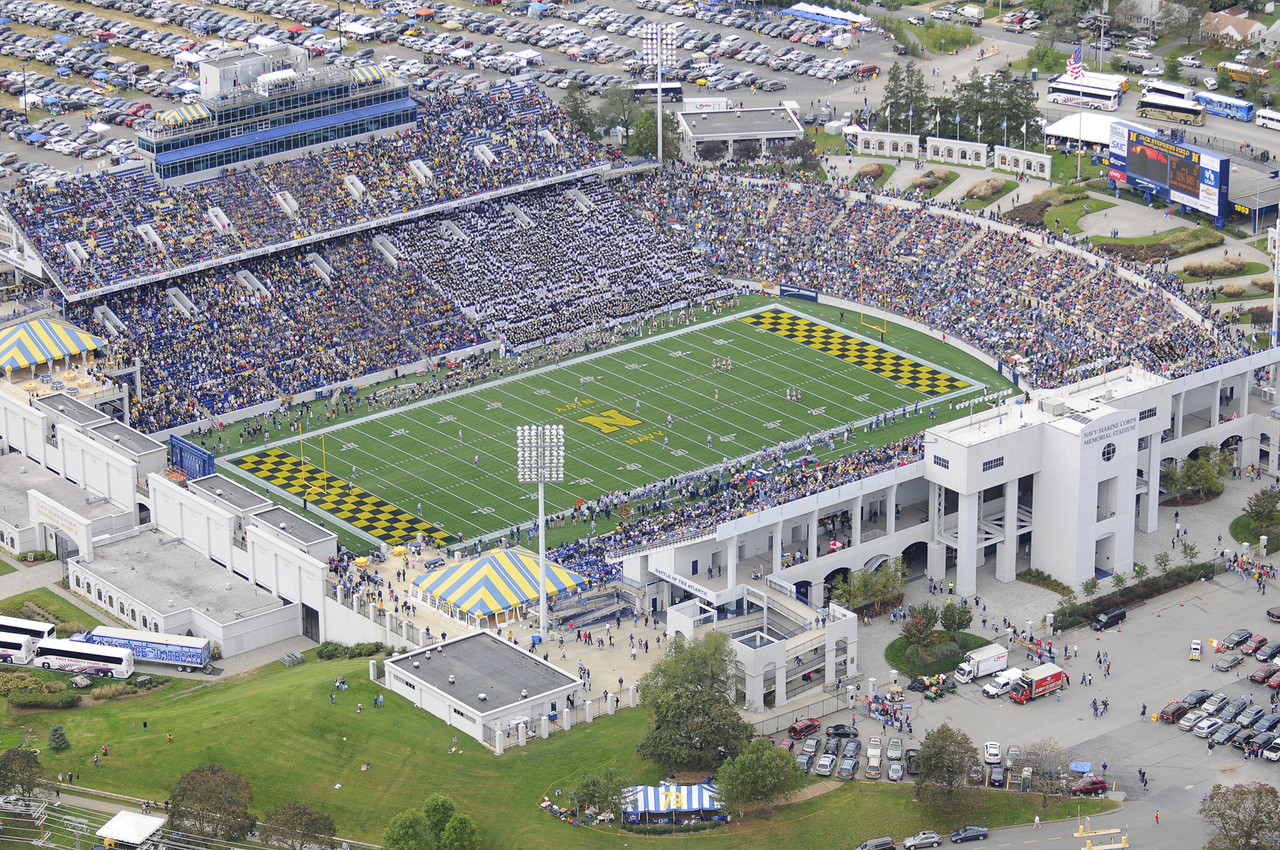 Location: Annapolis, MD
2021 Record: 4-8 (3-5 AAC)
Navy aims to get back on track in 2022 after coach Ken Niumatalolo's squad has won just four or fewer games in three out of the last four seasons. However, the Midshipmen were much closer to a winning mark in '21 than some may have realized. Navy lost four games by one score (including matchups versus Houston and Cincinnati) and closed by winning its last two contests including beating rival Army in the season finale.
It was a second straight disappointing season in terms of offensive production for the Midshipmen, who averaged just 20.1 points and 282.2 yards per game in 2021. While the running game did rank ninth nationally (225.5 yards per game), this is how the Midshipmen offense works in the triple option so it will not see much in the passing game. Being an option team and just ranked ninth nationally might look like a positive, it really should be in the Top three if it wants to win.
QB Tai Lavatai became the starting quarterback last season and after starting a little slow, he finished strong that was showcased in the Navy upset over Army. Overall, he totaled 371 yards on the ground with 7 TDs. He also added five throwing scores and just had one interception.
The RBs along with Lavatai will need to pick up their pace as the Midshipmen averaged under four yards per carry. This year's backfield for the Midshipmen will also be inexperienced as the team's top four backs from last year are gone. So Navy will need to find some new performers to get back to the earlier Niumatalolo's quality.
While Navy does not throw the ball much, it does have one of its top WR in Mychal Cooper back this fall. He tied for the team lead with just 11 catches – but Jayden Umbarger and Mark Walker are two other veterans that can produce when Navy needs to pass.
The offensive line is set on the outside with OTs Jamie Romo and Kip Franklin back, but the interior will be new starters. The running game starts with this group in getting the option game going so this will likely be the key to a Navy turnaround.
The defense for the Midshipmen were the better side of the ball last year as the group ranked third overall in defense in the AAC. Navy though will lose its top defender in LB Diego Fagot. However, two LBs in Tyler Fletcher and John Marshall will work to fill in as the team leaders this year.
The defensive line did not get into the opponent's backfield much but should see improvement in returning starters DE Jacob Busic and DT Clay Cromwell upfront.
The secondary for Navy did intercept nine passes last year but none in the last four games. The Midshipmen lose their top two CBs but two safeties in Rayuan Lane and Evan Gibbons should provide the experience in the defensive backfield.
9. USF Bulls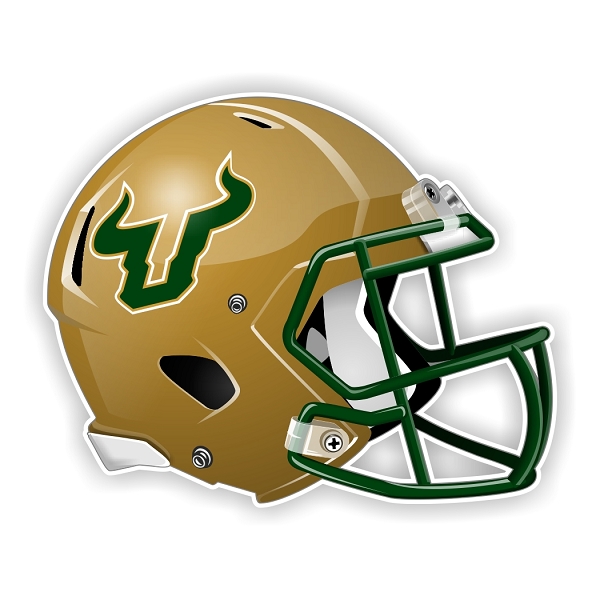 Head coach: Jeff Scott (Third Season, 3-18 @ USF & overall)
Offensive Coordinator: Travis Trickett
Defensive Coordinator: Bob Shoop
Stadium: ​​Raymond James Stadium (65,618)
Location: Tampa, FL
2021 Record: 2-10 (1-7 AAC)
Coach Jeff Scott's Bulls eye a turnaround from last season thanks to the return of 18 starters in his third season. That turnaround likely needs to happen for Scott to remain in Tampa as he has just a 3-18 record in his first two years at USF. To do that now, the Bulls have added 15 players via the transfer portal this offseason. Scott also will have two new coordinators for the offense and defense.
The turnaround for Scott and the Bulls looks to start at the QB position. USF added Baylor transfer Gerry Bohanon, who started last season for for the Big 12 champions during their program-best 12-win season. He ran for nine touchdowns and threw for 18 along with 2,200 yards through the air.
All-AAC performer RB Jaren Mangham was one of the few offense bright spots for the Bulls last year and should give the Bulls a balanced offense. Mangham rushed for 671 yards and 15 scores in splitting time with Kelley Joiner was second on the team with 480 yards. The duo is back this fall
At wide receiver, keep an eye on USF's deep threats in Xavier Weaver and Jimmy Horn Jr. Weaver led the team with 41 catches and averaged 17.4 yards per catch. The WRs are also helped by the addition of transfer Ajou Ajou coming to Tampa from Clemson.
Upfront, the offensive line should be solid with returnees OT Donovan Jenkins and OG Demetris Harris leading the group.
The biggest reason the Bulls did put up more wins was its defense. This group finished 123rd in the nation allowing 476 yards and 35 points per game. The biggest problem was against the run. The Bulls looked to sure-up the line with Minnesota NG transfer Rashad Chaney.
The Bulls linebacking corps is could be as good as any in the league headed by Antonio Grier and Dwayne Boyles. Grier is coming off a team-high 92 tackles, while Boyles tied for second on the team with 68 tackles. The biggest area of growth though is trying to get after the opposing quarterback. USF finished last in all of FBS with just nine sacks a season ago.
The USF secondary is very experienced as well with CB Daquan Evans and safeties Vincent Davis and Mekhi LaPointe leading the way. The group had 10 interceptions overall last year but will likely need to produce more for the Bulls to increase the win total.
The special teams are really special in the return game. Brian Battle was an all-AAC kick returner averaging 32.5 yards with three touchdowns.
8. Tulsa Golden Hurricane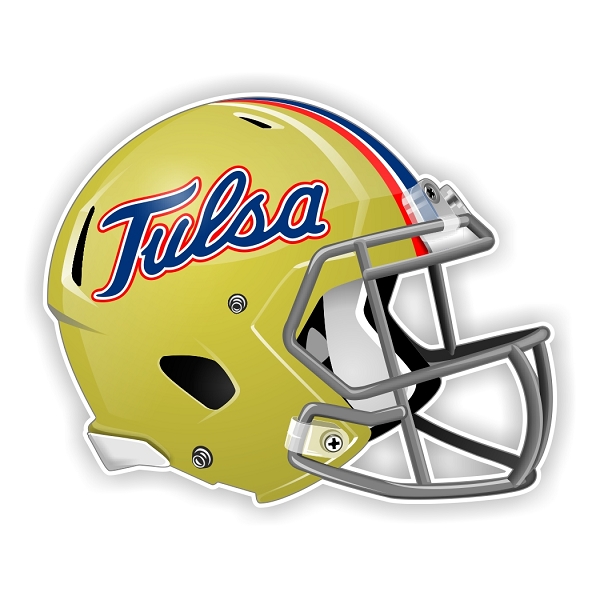 Head coach: Philip Montgomery (Eighth Season, 38-46 @ Tulsa & overall)
Offensive Coordinator: Philip Montgomery
Defensive Coordinator: Luke Olson
Stadium: H. A. Chapman Stadium (30,000)
Location: Tulsa, OK
2021 Record: 7-6 (5-3 AAC)
The Golden Hurricane finished the 2021 season with seven wins and capture a Myrtle Beach Bowl win over Old Dominion in December to push over the .500 mark. Tulsa started the year at just 1-4 before winning six of its last eight games to become bowl-eligible. That makes two straight bowl seasons after Tulsa was in the AAC championship game after the 2020 season.
Before the last two bowl seasons, it appeared Coach Montgomery's time in Tulsa might be on its last legs after the team went just 9-27 the prior three seasons. But the Hurricane has turned things around and very well should have a chance at another bowl bid this season.
The offense last year had little problems moving the ball as the team finished second overall in the AAC averaging 442 yards per game. The issue though was converting yardage into points Tulsa scored 24 or less seven times in the first ten games.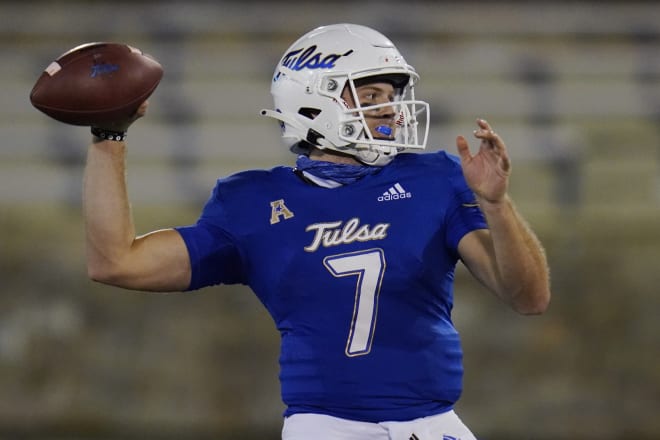 QB Davis Brin is back after throwing for 3,254 yards and 18 touchdowns in 2021. However, he threw 16 picks and has to be a bit more accurate. He also gets two key targets back in JuanCarlos Santana and Keylon Skokes. Santana was second on the team with 50 catches for 674 yards and three scores, and Stokes is a No. 1 caliber target who's back after missing most of last year hurt. There is also some transfer help in Isaiah Epps, who comes to the Hurricane from Kentucky.
The biggest question marks though on offense will be its offensive line. Now NFL performers in Tyler Smith and Chris Paul are gone and the group returns just one starter. This group did well in the running game for Shamari Brooks, but he is lost also to the NFL. However, the running game will not be completely bare as Anthony Watkins and Demeric Prince should be able to fill in well in Brooks' absence. Watkins averaged over seven yards per carry with 634 yards and four scores, while Prince is coming off a 524-yard with five scores.
The Tulsa defense loses a number of players from a team that gave up just over 27 points per game. The secondary though is one area that sees some talent back in CB Tyon Davis, as well as the safety trio of Kendarin Ray, Tyree Carlisle, and Jaise Oliver.
The linebacker group will be headed by one returnee in Justin Wright, who led the team with 82 tackles.
Leading pass rusher DE Anthony Goodlow is back to lead the group upfront. He is leading returning player with six sacks. The line also should see a couple of transfers fit right in with Ani Izuchukwu from Mississippi State and Jayden Simon from Colorado.
7. Memphis Tigers
Memphis Head coach: Ryan Silverfield (Third Season, 14-10 @ Memphis & overall)
Offensive Coordinator: Tim Cramsey
Defensive Coordinator: Matt Barnes
Stadium: ​Liberty Bowl (58,325)
Location: Memphis, TN
2021 Record: 6-6 (3-5)
Memphis was a team on the rise after the 2019 season that saw the Tigers win the AAC and garnered a berth in the Cotton Bowl. After that season, head coach Mike Norvell left Memphis for the Florida State job. His replacement for the Cotton Bowl and since in Ryan Silverfield has not got the Tigers to the same level. He had a nice eight-win season in his first year but dipped to just six-wins last season. This year's team will be a bit of a crossroads to see if it can be closer to the top of the AAC or if it dips further.
Offensively, the Tigers ranked in Top 35 in yards per game. Of course, that had a big part from RB Calvin Austin III, who is now in the NFL. QB Seth Henigan, however, did well after presumptive starter Grant Gunnell went down with an injury just before last season began.
Henigan threw for over 3,300 yards and 25 touchdowns last season but will need to find new leading receivers. The top two in WR Calvin Austin and TE Sean Dykes are gone but third man in Javon Ivory is back and will try to become the leading target. He will be joined by Iowa State transfer Joseph Scates to help fill in the receiving holes.
While losing Austin is a key RB gone, his backup in Brandon Thomas saw the field quite a bit a year ago. he ran well averaging close to six yards per carry with a team-high 669 yards and eight touchdowns as a freshman. The Tigers also have Jevyon Ducker (1,184 yards) coming in from Northern Illinois.
The offensive line should be one of the team's key strengths this season. All five projected starters have at least three starts last season and should be headed by OG Ira Henry III and OC Jacob Likes.
The Tigers defense was a key reason the team managed just six wins last year. The team allowed 418 yards and 29 points per game and this led to the hiring of DC Matt Barnes. This year's unit returns much of the team from last year with one big exception in leading tackler JJ Russell.
Memphis runs a 4-2-5 scheme, so there are two linebackers. Mike linebacker Xavier Cullens is joined by Syracuse transfer Geoff Cantin-Arku. Both are big-time playmakers and should make a solid pairing.
The five defensive backs are anchored by cornerback Greg Rubin. A redshirt sophomore, Rubin had 58 tackles and 14 pass deflections in 2021 and should be the leading defensive back in 2022.
Upfront, the Tigers should be led by its returning DEs in Jaylon Allen and Wardalis Buckworth. Allen recorded 7.5 tackles for loss and five sacks in 2021, while Buckworth had 34 tackles and four sacks.
6. East Carolina Pirates
Head coach: Mike Houston (Fourth Season, 14-19 @ ECU, 94-44 overall)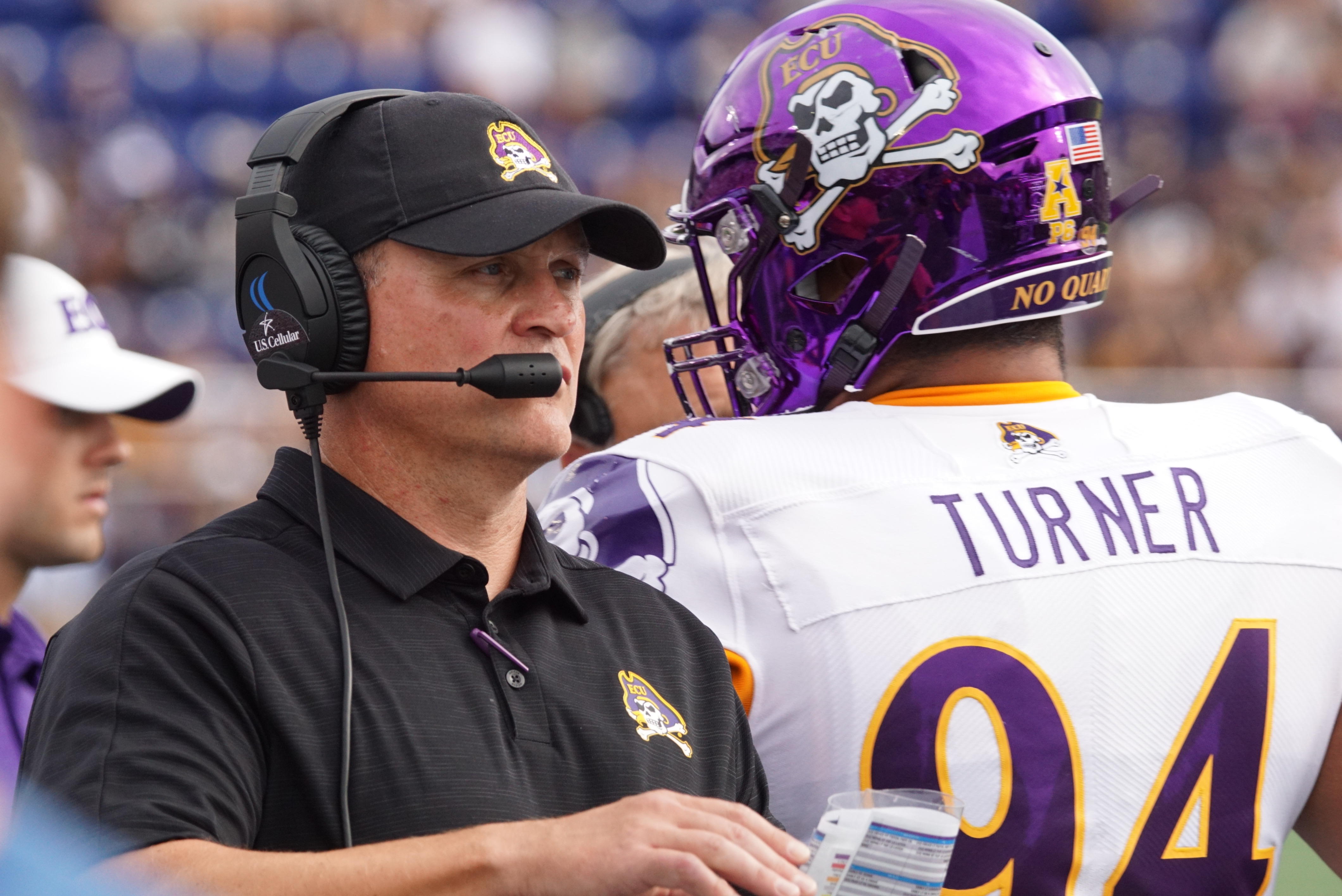 Offensive Coordinator: Donnie Kirkpatrick
Defensive Coordinator: Blake Harrell
Stadium: Dowdy-Ficklen Stadium (50,000)
Location: Greenville, NC
2021 Record: 7-5 Overall (5-3 AAC)
East Carolina took a big step forward in coach Mike Houston's third year at the helm in 2021. After going 7-14 in Houston's first two seasons, the Pirates finished with seven wins last fall and would have played in its first bowl game since 2014 if it was not for a COVID cancelation in the Military Bowl.
The Pirate offense should again be prolific with QB Holton Ahlers, entering his fifth year as a starter. He has the second most career passing yards amongst in the FBS with 8,434 to West Virginia' Jarret Doege. Last year, he threw for 3,126 yards and added 18 touchdowns through the air to 10 interceptions.
Ahlers does lose his top receiver in 2021 in Tyler Snead, as he signed with the Pittsburgh Steelers of the NFL. However, second leading WR CJ Johnson is a dangerous deep threat and TE Ryan Jones (37 passes and five scores) should give Ahlers ample targets downfield.
But the Pirate offense will try to run the ball more than through the passing if it gets what Coach Houston wants. Sophomore RBs Keaton Mitchell and Rahjai Harris should once again push for well past 1,500 yards like the duo did a season ago. But North Carolina transfer Kamarro Edmonds will also be shooting for time in the loaded ECU backfield.
The ECU defense was inconsistent last year. The Pirates were 80th in the nation defensively allowing just under 400 yards per game. The defense was 59th in points scored against, allowing 25.8 points per game.
But one key stat that stands out the most for the Pirates' defense was their third down conversion defense, allowing a third down conversion just 32 percent of the time, good for 12th in FBS. The main problem was that they had trouble getting teams to third down. ECU only forced 153 third downs. If it can stop the first two downs this year will be a key for the defense to improve.
The big news out of spring was hard-hitting Xavier Smith moving back from hybrid DE/OLB to an ILB, where he and fellow senior Myles Berry should form one of the AAC's top tandems.
Upfront, DE Jeremy Lewis and nose tackle Elijah Morris return on the line. Hickman led the team with 7.5 tackles for a loss, while Lewis notched four sacks and was fourth in total tackles.
In the secondary, All-AAC CB Ja'Quan McMillian is gone, but skilled Malik Fleming and former safety Juan Powell should provide the leadership and achieve much of the same type of statistics. This group last year intercepted 15 passes.
5. Tulane Green Wave
Head coach: Willie Fritz (Seventh Season, 31-43 @ UT, 185-112 overall)
Offensive Coordinator: Jim Svoboda
Defensive Coordinator: Chris Hampton
Stadium: ​Yulman Stadium (30,000)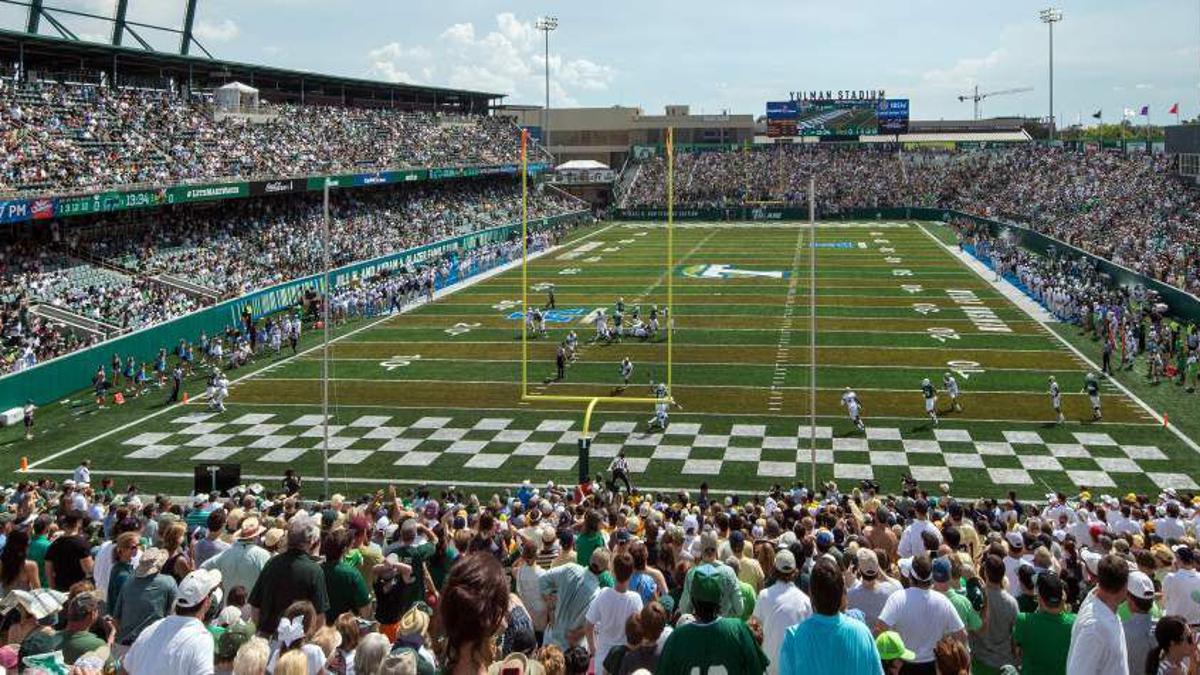 Location: New Orleans, LA
2021 Record: 2-10 (1-7 AAC)
To begin the 2021 season, it looked like Tulane may have been primed to make a run at the AAC title game for the first time. In Week 1, Tulane headed to play against the second ranked Oklahoma Sooners and very nearly came away with a win but could not score in the game's last drive in a 40-35 loss. That game seemed to put a downward trend on the Green Wave the rest of the season as it would only win twice.
The prior fours seasons under Coach Fritz, Tulane has been a bowl team in three of those years so this season looked like a complete flop. Fritz will try to rebuild the teams from the past few season under its third new offensive coordinator in the last three seasons. Jim Svoboda is the new offensive leader after coming from Division II Central Missouri where he ran a spread and a very RPO-heavy offense.
This type of offense seems like a good fit for QB Michael Pratt, who is able to use his legs to do damage on the ground. Last year Pratt had a solid second season, throwing for 2,381 yards, 21 touchdowns and eight interceptions.
He will have five of his top six pass catchers returning to the rotation this upcoming season. Any one of tight end Tyrick James, or wide receivers Shae Wyatt, Duece Watts, Jha'Quan Jackson, and Phat Watts can be the go-to target during a game.
The offensive line has four starters back with the most experience around OC Sincere Haynesworth and OT Joey Claybrook.
The Green Wave RBs have good depth. Tyjae Spears is had a team-high 863 yards and nine touchdowns, while Cameron Carroll give the Green Wave the hard earned yardage. The backfield also welcomes transfer Ashaad Clayton from Colorado.
Defensively Tulane ranked near the bottom of the country in points allowed as well as total yards. The Green Wave surrendered 34 points per game (114 in FBS), 430 total yards per game (102 in FBS), and 271 passing yards per game (120 in FBS). These numbers should improve this year with many starters back this fall.
Two of the best defenders return in the front seven, with LBs Dorian Williams and Nick Anderson. This duo combined for 129 total tackles last season. The top pass rusher overall, DE Darius Hodges, also returns after leading the team with 16.5 TFL to go with five sacks last year.
A key secondary player for Tulane's defense will be CB Jadon Canady after a solid freshman campaign that included 55 tackles, 2.5 tackles for loss and two sacks.
4. SMU Mustangs
SMU Head coach: Rhett Lashlee (First Season, 0-0 @ SMU & overall)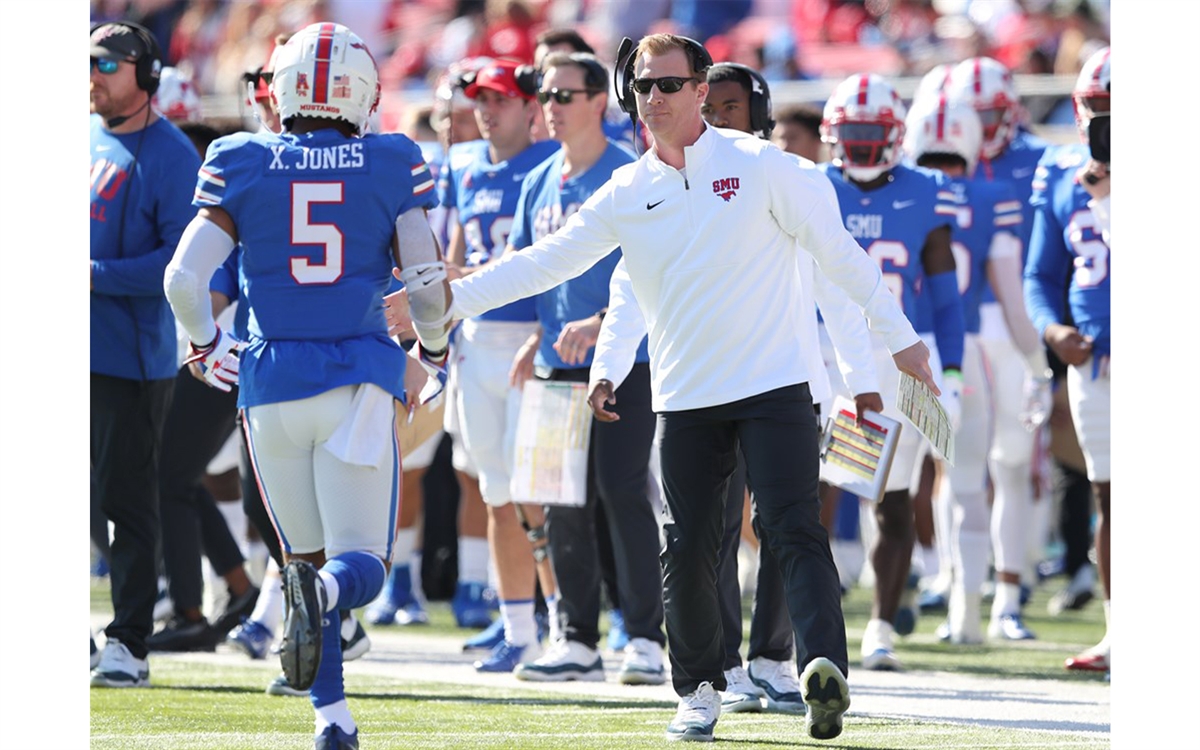 Offensive Coordinator: Casey Woods
Defensive Coordinator: Scott Symons
Stadium: ​​​Gerald J. Ford Stadium (32,000)
Location: Dallas, TX
2021 Record: 8-4 (4-4)
Former SMU head coach Sonny Dykes left the Mustangs after last season and heads across the Dallas-Fort Worth metroplex to takeover the TCU spot. Former SMU assistant Rhett Lashlee will take the leap from interesting offensive coordinator to first time head man. He was the SMU offensive coordinator in 2018 and 2019 before being plucked away by Miami (FL), but comes back to Dallas now to be a first-time head coach.
In his first season at SMU, Tanner Mordecai led the AAC with 3,628 yards passing, and his 39 touchdowns ranked fifth nationally. But those numbers did not guarantee him the starting job over redshirt freshman Preston Stone. New head coach Rhett Lashlee is banking on both quarterbacks improving through competition, although Mordecai will be hard to unseat.
The receivers for the SMU signal caller will be fairly new after the departure of three of the top four target in WR Danny Gray, WR Reggie Roberson, and TE Grant Calcaterra. However, leading WR Rashee Rice, who had 64 catches with nine scores. The Mustangs, who are always key with transfers, made no exception in the receiver department this yea. Three newcomers in Jake Bailey (Rice), Beau Corrales (North Carolina), and Kelvontay Dixon (Texas) should all be in the mix in the SMU pass happy offense.
While SMU does seem to throw more than run, it still keeps a balance. RB Ulysses Bentley has transfered off to Ole Miss, but Tre Siggers is back after averaging five yards per pop with nine scores, and with a team-high 727 yards. TJ McDaniel is back after suffering an injury, and ready to roll is Alabama transfer Camar Wheaton.
The SMU line will play around with the veteran parts – four starters are expected back from the end of last year – but could also see some major help from transfers Joe Bissinger (Virginia) and Owen Condon (Georgia).
The Mustang defense allowed 415 yards and 28 points per game, doing a nice job against the run but having lots and lots of problem against the better passing games, giving up 200 yards or more to all but Navy last year.
The unit was strong up front, allowing only 3.8 yards per rush and posting 27 sacks. Many of the main contributors return, including NT DeVere Levelston and DE Turner Coxe, who combined for 12.5 sacks.
Improving the secondary is the team's biggest challenge. A lot of freshmen saw action in the secondary last year as the unit struggled letting up 278 yards a game through the air. Although the secondary should be a bit more experienced than last year. The Mustangs should be helped with grad transfer ULM Nick Roberts from Louisiana-Monroe.
3. UCF Knights
UCF Head coach: Gus Malzahn (Second Season, 9-4 @ UCF, 86-42 overall)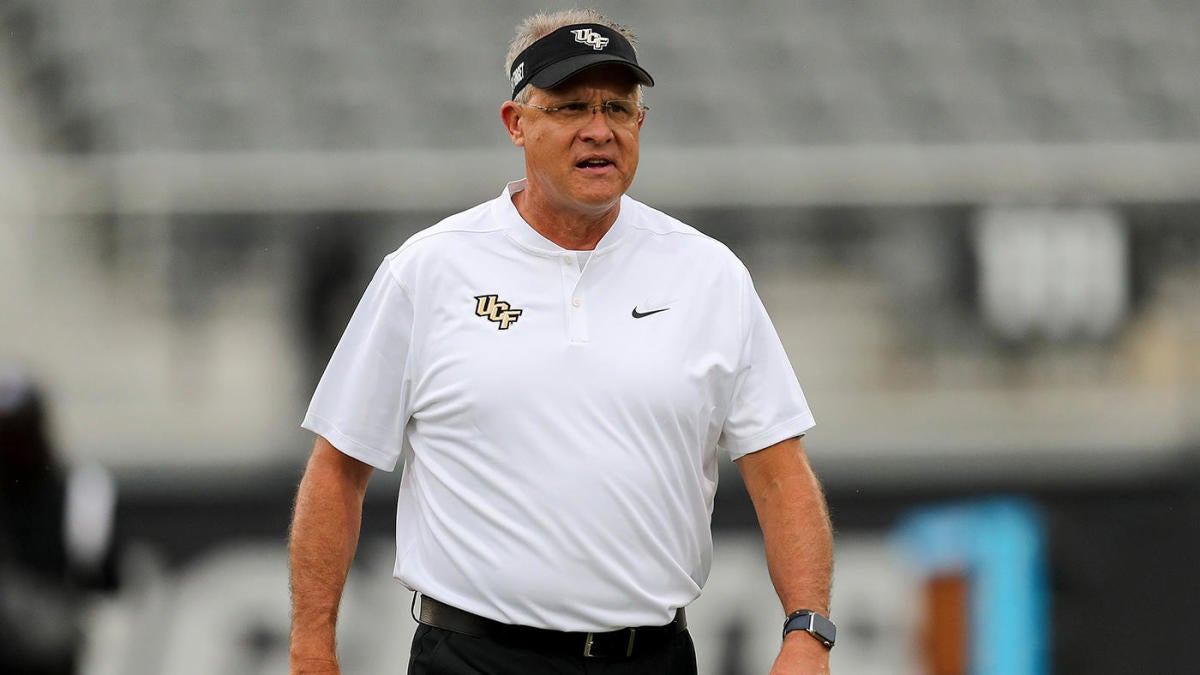 Offensive Coordinators: Chip Lindsey
Defensive Coordinators: Travis Williams
Stadium: FBC Mortgage Stadium (44,206)
Location: Orlando, FL
2021 Record: 9-4 (5-3 AAC)
UCF rebounded last year to win nine contests, including beating in-state SEC foe Florida in the Gasparilla Bowl. While the Knights were not quite back to the AAC championship level last year, Coach Gus Malzahn might see some even more progress towards that and also heading next season to the Big 12.
While last year was a bit of a transition (having to play without starting QB Dillon Gabriel and RB Isaiah Bowser injured most of the season), it used last season to now produce a very veteran team for this last AAC season.
The offense will see Gabriel transfer to Oklahoma, but Mikey Keene played most of the 2021 season anyway so he should fit right back into the starting spot. He threw 1,730 yards and 17 scores and six picks a season ago. But he did pickup some competition in John Rhys Plumlee, a dangerous all-around signal caller from Mississippi.
Bowser is back healthy to again be a top pick in the backfield but the two players behind him to start last year are again back for this fall in Johnny Richardson, who rushed for a team high 733 yards and three scores, and third leading rusher Mark-Antony Richards is also back. Yet another back in top Florida high school recruit Demarkcus Bowman might also see some action.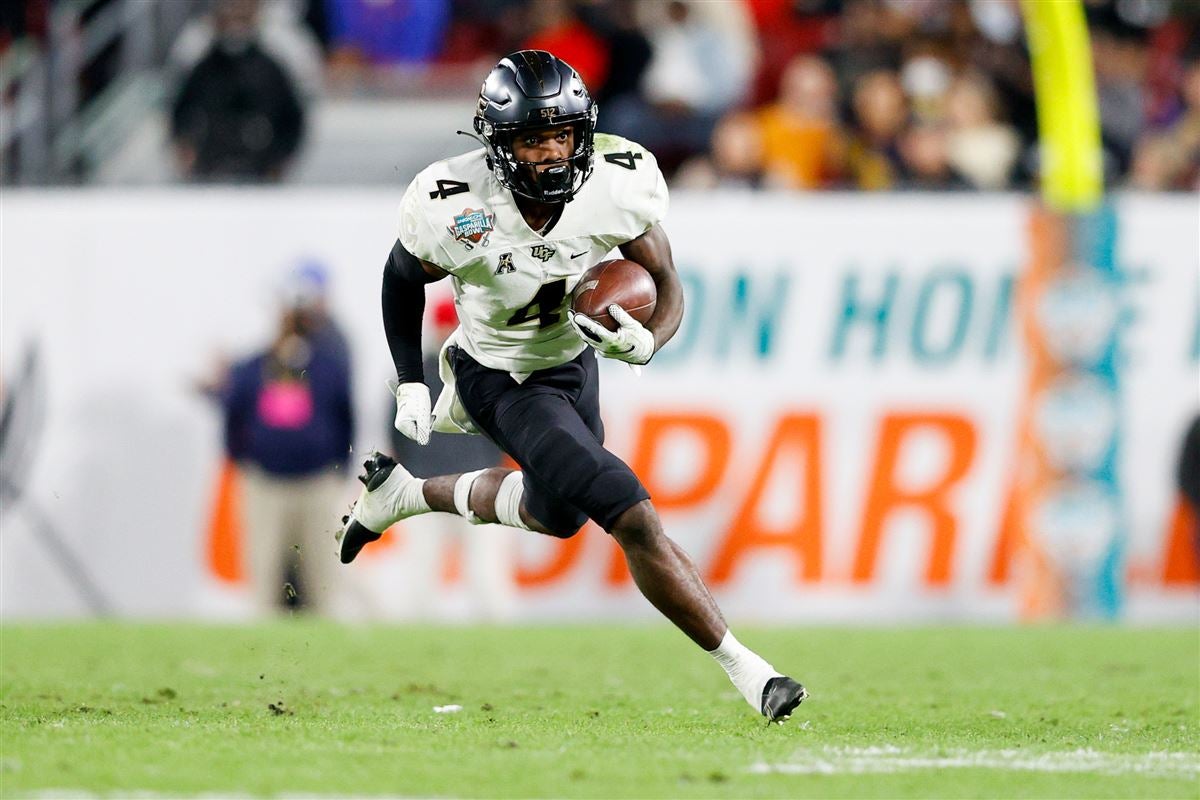 The top WR Ryan O'Keefe is back after he caught 84 passes for 812 yards and seven scores a season ago. He was a short-range target but last year's deep threats Brandon Johnson and Jaylon Robinson are gone. Two transfers in TE Kemore Gamble (Florida) and WR Kobe Hudson (Auburn) will look to be more options for the Knights passing game.
The offensive line will be headed by senior OG Lokahi Paulole of the three starters back. Two transfers in OT Tylan Grable (Jacksonville State) and the other OG in Ryan Swoboda (Virginia) will look to help keep the line strong for both the running and passing games.
The Knight defensive strength is in the secondary. That group includes CBs Davonte Brown (team-high 13 PBUs) and Corey Thornton (32 tackles, 2.5 TFLs, six PBUs) as well as S Quadric Bullard (83 tackles, four TFLs, six PBUs). Koby Perry, an FCS All-American at Austin Peay last year, transferred to Orlando and very well could fit right into the starting line-up as well.
The linebackers for UCF will be the biggest question mark. Leading tackler Tatum Bethune, as well as the third leading tackler Bryson Armstrong, are gone. The transfer portal will likely be the key to the success in this area. The Knights bring in Branden Jennings (Kansas State) and Terrence Lewis (Maryland) to be the stoppers. Yet another transfer in Jason Johnson, an FCS All-American at Eastern Illinois, should provide more depth.
Upfront, DEs Tre'Mon Morris-Brash (5 sacks and 10 TFL) and Josh Celiscar (7.5 TFLs and 3.0 sacks) are the starters back for this group. UCF also picked up some transfers in DT Lee Hunter from Auburn and DE KD McDaniel from Kentucky should be in the mix.
2. Houston Cougars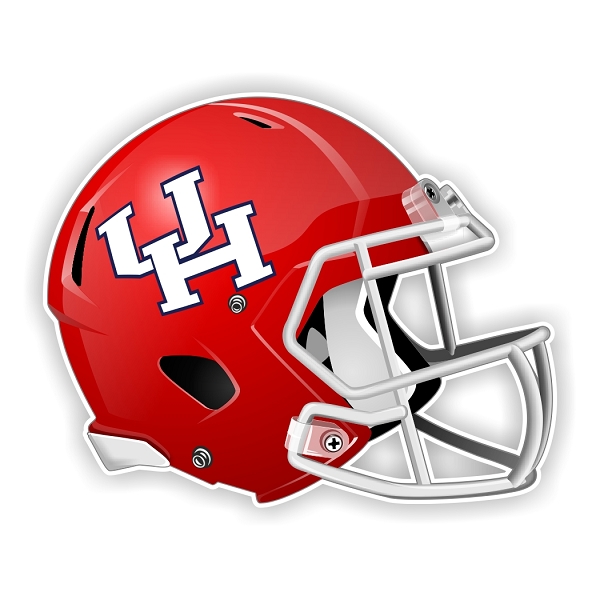 Head coach: Dana Holgorsen (Fourth Season, 19-15 @ UH, 80-56 overall)
Offensive Coordinators: Shannon Dawson
Defensive Coordinator: Doug Belk
Stadium: TDECU Stadium (40,000)
The Cougar offense should be headed by the pass-receiving combo of QB Clayton Tune and WR Nathaniel Dell. Tune threw for more than 3,500 yards and 30 touchdowns while completing 68 percent of his passes. Meanwhile, Dell produced one of the best school historic receiving seasons with 90 catches, 1,329 yards and 12 TDs.
Having more receiving options will be a help for Tune and Houston hit the transfer portal for more talent in selecting Cody Jackson (Oklahoma), Samuel Brown (West Virginia), Joseph Manjack IV (USC) and Brice Johnson (Mississippi) to help in the passing attack.
The running attack was outstanding last year with RB Alton McCaskill rushing for nearly 1,000 yards and 16 touchdowns in 2021 as a true freshman running back, the latter being the most for a freshman back in FBS. But McCaskill tore his ACL during an April practice and is out for the year. Backup RB Ta'Zhawn Henry, the team's second-leading rusher with 524 yards and seven touchdowns, will look to be one of the backs to makeup for losing McCaskill but Houston might also look at transfers Ta'Zhawn Henry (Texas Tech) and Brandon Campbell (USC) to be in the backfield too.
OT Patrick Paul and OG Tank Jenkins are the only returners up front and will look to be the leaders on the offensive line. The Cougars like other positions went the transfer route to sure-up the front in Tyler Johnson from Texas.
The Cougars lost three defensive players to the NFL Draft including DE Logan Hall but still have six of the top eight on the defensive line coming back. The group should be led by D'Anthony Jones and Derek Parish, who combined for 12 sacks and 20.5 tackles for a loss in 2021.
Both 2021 starting cornerbacks are now professionals in Marcus Jones and Damarion Williams but first-team All-AAC safeties Gervarrius Owens and Hasaan Hypolite are back to anchor the secondary in 2022.
LB Donavan Mutin should head the linebacker group after he led the team with 77 stops a season ago.
1. Cincinnati Bearcats
Head coach: Luke Fickell (Sixth Season, 48-15 @ UC, 54-22 overall)
Offensive Coordinator: Gino Guidugli
Defensive Coordinator: Mike Tressel
Stadium: ​​Nippert Stadium (40,000)
Location: Cincinnati, OH
2021 Record: 13-1 (8-0 AAC)
Cincinnati had everything go its way last year to get to the College Football Playoff. The Bearcats have seen the growth over the past four seasons where it first got to the AAC title game in 2018 and 2019 but lost but then has won the last two AAC titles. In fact, Cincinnati has not lost a regular season game over the past two seasons but lost their bowl contest against the last two teams that played for the national title last year in Georgia (2020) in the Peach Bowl and Alabama in the Cotton Bowl (2021).
The Bearcats core team was that team in the CFP last year and much of that team was drafted by the NFL last year. Cincinnati had nine members of last year's AAC Champion squad drafted in the NFL. While this might be a recipe for a down season for most G5 squads, Cincinnati still has some key members back and has talent that played behind those NFL players that should not make 2022 to much of down turn.
Despite losing key pieces off last year's offense, including QB Desmond Ridder, RB Jerome Ford and WR Alec Pierce, Cincinnati is in a good spot with eight returning starters on that particular side of the ball.
Replacing Ridder might be the biggest hole to fill, but Ben Bryant and Evan Prater give the offense two capable quarterbacks. Bryan is an Eastern Michigan transfer but actually started his collegiete career with the Bearcats before transferring to EMU. Bryant started 11 of 13 games for EMU, throwing for 3,121 yards and 14 TDs. Prater saw limited action a year ago for the Bearcats but was a big recruiting get for the Bearcats and the answer to who will replace Ridder likely will not be known until the first Cincinnati game.
Whoever wins the signal caller battle will benefit greatly from an offensive line that returns all five starters, three that were All-AAC members in OC Jake Renfro, OG Lorenz Metz and OT Dylan O'Quinn.
Replacing Ford looks to be a late transfer LSU RB Corey Kiner, who played in a backup role for the SEC Tigers but still rushed for 324 yards and two touchdowns. He is a Cincinnati area native and is coming back home to be the lead back for the Bearcats this season.
For the receiving game, two TEs in Josh Whyle and Leonard Taylor look be the lead receiving members this year. The duo combined for 54 catches, 600 yards and 10 TDs in 2021. WRs Tyler Scott, Tre Tucker and Jadon Thompson are also back to be threats. However, transfer Nick Mardner (Hawaii) might be the most dynamic member of the receiving corps.
The Bearcat defense losses more than its offense from last year. But five starters are back on this side of the ball but replacing six NFL drafted starters will be a key for this year's team.
The Cincinnati defensive line should remain a strength as veterans Malik Vann and Jabari Taylor are joined by Jowon Briggs in a three-man front. The trio combined for 8.5 sacks last season and will bring an experienced presence to a young defense.
LB DeShawn Pace was a presence after recording 94 tackles and four interceptions. He will be helped in the linebacker room by his brother in first-team All-MAC linebacker Ivan, who transfers in from Miami (Ohio).
The Bearcat secondary was hit the hardest by lost players with three of the NFL draft picks coming from this area but the lone returning starter in S Arquon Bush.
CSJ All-AAC 2022 Preseason Players of the Year
Offense
QB Clayton Tune, Sr. Houston
Defense
LB Deshawn Pace, Jr., Cincinnati
Special Teams
AP/KR Brian Battie, Soph., South Florida
CSJ All-AAC 2022 Preseason Team
OFFENSE
QB Clayton Tune, Houston, Sr.
RB Keaton Mitchell, East Carolina, Soph.
RB Tyjae Spears, Tulane, Soph.
AP Brian Battie, USF, Soph.
WR Ryan O'Keefe, UCF, Sr.
WR Nathaniel Dell, Houston, Jr.
TE Josh Whyle, Cincinnati, Sr.
C Jake Renfro, Cincinnati, Jr.
OG Lokahi Pauole, UCF, Sr.
OG Lorenze Metz, Cincinnati, Sr.
OT Dylan O'Quinn, Cincinnati, Sr.
OT Patrick Paul, Houston, Soph.
DEFENSE
DE Anthony Goodlow, Tulsa, Sr.
DE Derek Parish, Houston, Sr.
DT DeVere Levelston, SMU, Sr.
DT Elijah Chatman, SMU, Sr.
LB Deshawn Pace, Cincinnati, Jr.
LB Antonio Greer, South Florida, Sr.
LB Donavan Mutin, Houston, Sr.
CB Davante Brown, UCF, Jr.
CB Malik Fleming, East Carolina, Jr.
S Gervarrius Owens, Houston, Sr.
S Quindell Johnson, Memphis, Sr.
SPECIAL TEAMS
K Zack Long, Tulsa, Gr.
P Joe Doyle, Memphis, Sr.
KR Bryan Massey, SMU, Jr.
PR Jah'Quan Jackson, Tulane, Jr.
Originally from LaMoure, North Dakota, Kent is a 1996 graduate of North Dakota State University. His prior writing experience is over 15 years having previously worked with D2football.com, I-AA.org, and College Sporting News before coming to College Sports Journal in 2016. His main focus is college football is the Missouri Valley Football Conference within the Division I FCS. And in 2017, he began also to look at the FBS Group of Five conferences of the American Athletic, Conference USA, Mid-American, Mountain West, and Sun Belt.
Reach him at this email or click below: