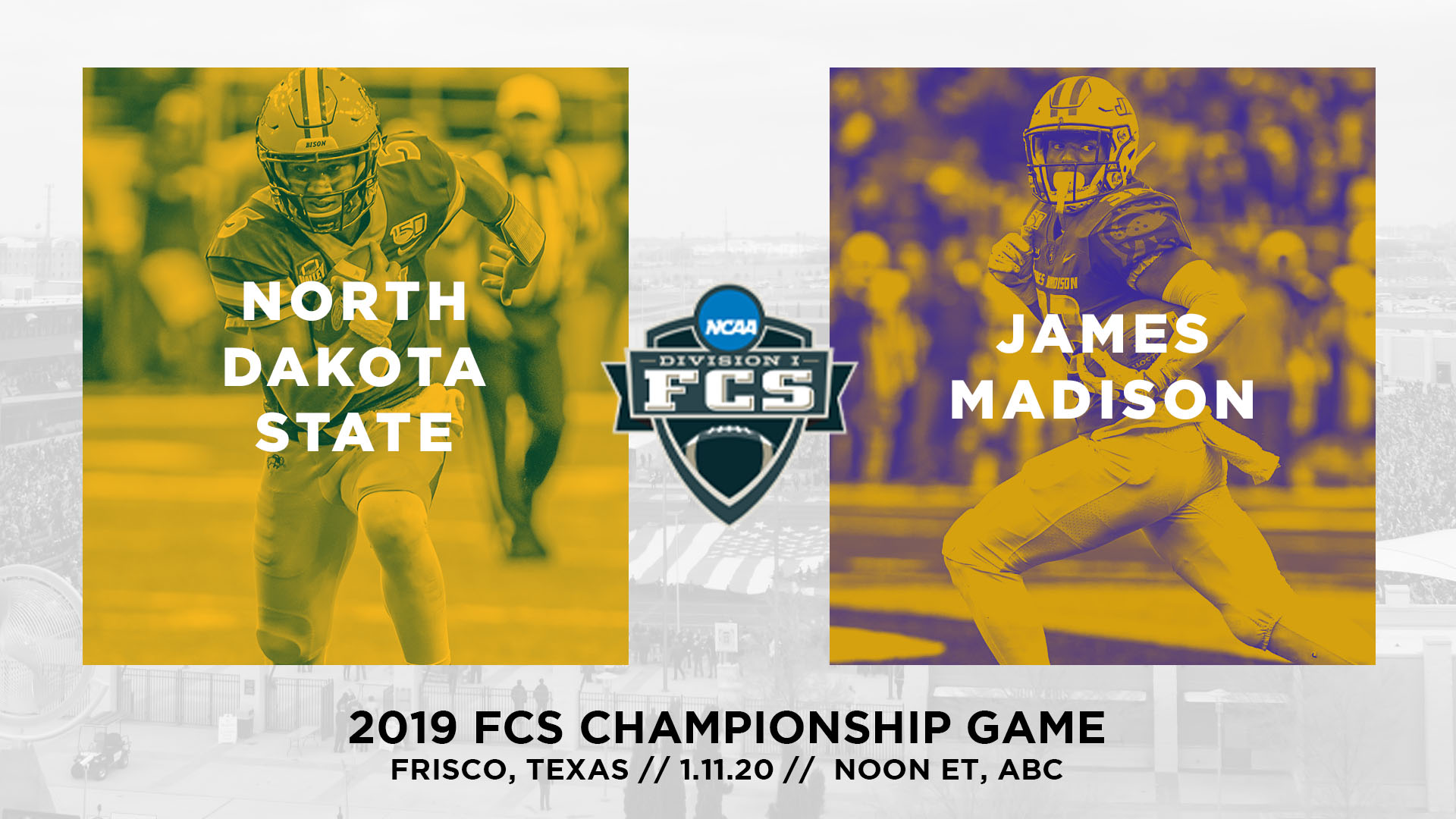 What: FCS National Championship
Where: Toyota Stadium in Frisco, Texas
When: Sunday, January 11, 2020, at 12 p.m.
TV Channel: ABC
Unfortunately, not all of our teams can make the national championship game as only two teams are eligible. That means 116 teams (126 total, minus these two, minus the Ivy teams – 8) are sitting at home watching, training for next season, or graduated and looking for their career. The upside is this year the FCS will have a lot more exposure than normal as the Celebration Bowl and FCS National Championship are both televised by ABC, which allows a higher amount of fans to enjoy and newcomers too with the national station. No ESPN3, ESPNU, or even ESPN2 getting put behind another sport in their early stages. This year the FCS gets a treat of much more coverage with a national broadcast and their own respective time slot.
For this article rather than preview the game like every FCS related analyst in the country has already done or will do this week, I looked into how the Big Sky and other fans are feeling about the national championship game. These responses are from a Facebook group called FCS Football Fans Nation if y'all are familiar or are looking for an FCS related group. All members' quotes that were used are listed below with their perspective on the national championship and feelings about NDSU and JMU. There are three outside the Big Sky schools represented and three Big Sky schools, my take included, represented for a feeling of my home conference and others around the country.
As a fan of an outsider conference, how do you feel about JMU-NDSU in the natty? JMU/NDSU – is it the right combo?
"As an OVC fan, this feels right. Many other teams (especially the other two semifinalists) were VERY good teams, but these two are just on another level. I think we have the right teams contending for the title this season." – Kevin Greeter, Jacksonville State Fan
" This matchup is correct, these are the two best teams in the FCS. They have separated themselves onto another level that only a few other teams would be on any other year, but this year they proved no one ranked 3rd or lower could dethrone them. Now would I have loved to see Austin Peay make a run and possibly go to Frisco? Absolutely! But that was a long shot, to begin with." – Brandon Owens, Jacksonville State Fan
"What can I say? This is the status quo in the FCS. It took a few years into NDSU's run for another team to step up to the plate to become a worthy adversary but now that we have it, it feels correct. To borrow a line from The Mandalorian, "this is the way"." – Victor E. Quintana Jr., Sam Houston State University Fan
My Take: This is the undisputed champs versus the hungry underdogs who have knocked them off once before. It is the champs vs. next best thing matchup we hoped for in the preseason polls for those of us who were not in title contention. I am disappointed in the Big Sky not getting a team down to Frisco, but to be the best you have to win against the toughest. These two teams proved they are the juggernauts of the FCS this season. (Ben Schleiger, University of Northern Colorado Fan)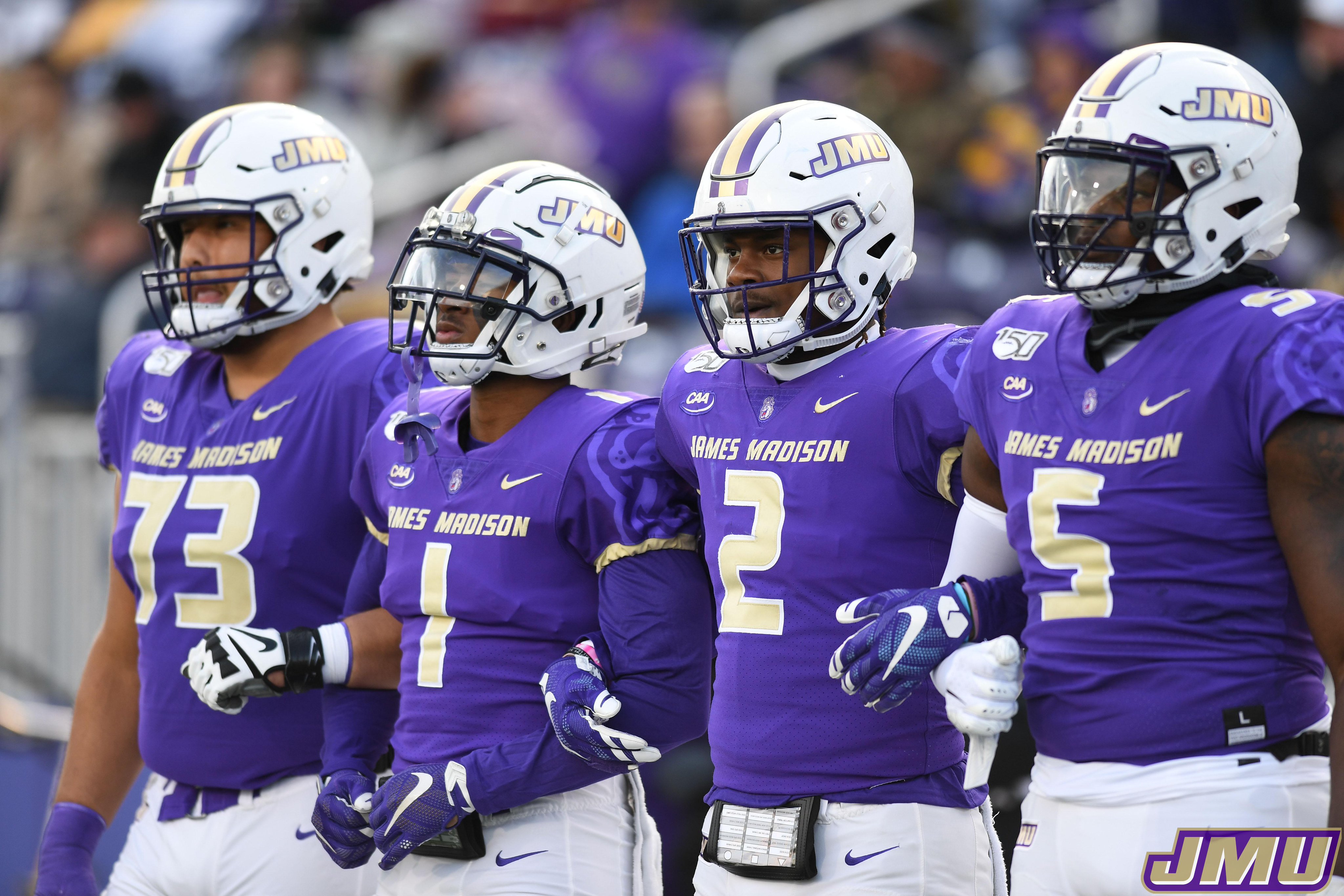 If your team lost to JMU-NDSU are you cheering for/against them or just watching for a good game?
"EWU didn't lose to either team, but (like most non-NDSU fans) I am ready for a changing of the guard. While I believe dominance is good for lifting competition (and NDSU has been good for that), parity is better for the whole of the FCS." – Aaron Brecek, Eastern Washington University Fan
"Neither team KSU went up against so honestly, I'm looking for the best game of the year, similar to the JMU-NDSU title game from a couple of years ago." – Elijah Pierre, Kennesaw State University Fan
"EWU didn't play either this season but if I had to pick, I'll always root for the underdog. Plus, Duke is the cooler mascot." Landon Johnston, Eastern Washington University Fan
My Take: I am hoping for a good game or a JMU blowout, but I am sure NDSU will bring their best. It would be nice to have JMU win and build themselves up, but NDSU is a proven machine that will do what they have to win. Variety and diversity are good for the FCS, but that is easy to say when you are not a genuine part of a "Decade Dynasty". This NDSU program may be young, but their classmates before have given them the roadmap to win if they execute well.
What's your fan prediction of how the game will go and who will win?
"I think it will be a back and forth game with a low score. The only thing I can see being a game changer is if JMU's offense finds a way to get around NDSU's defense. If that happens then I could see JMU handling NDSU pretty easily. Prediction: JMU 27, NDSU 21" – Brandon Owens, Jacksonville State Fan
"If the Griz would've lost to either, I'd root for JMU either way. Always a fan of the underdog, plus NDSU can't win them all, can they? That being said about JMU, I'm predicting 31-21, NDSU, aaaaagain." – Gabe Moree, Montana Griz Fan
"I think it's going to be a low scoring game and JMU wins 20-17 but NDSU has the ball last to make us all non-NDSU fans nervous." – Jamie Cox, Eastern Washington University Fan

My Take: NDSU has history and youth on their side. JMU has more playmakers and stars on their side. NDSU has coaches who have done this before. JMU has a winning coach, but can he take it all the way? NDSU has chemistry and consistency. JMU has NFL talent mixed in with above-average backups. Last time JMU won it was a huge underdog upset win for the program and the FCS. This time JMU is loaded with more talent arguably and is poised to give NDSU their biggest challenge this season. JMU 31, NDSU 27
My name is Ben Schleiger and I'm your representative for the Big Sky Conference. I have done work for multiple newspapers and sports blogs including The Johnstown Breeze, The University of Northern Colorado Mirror, and Mile High Maniac. I am a proud alumnus of the University of Northern Colorado with a degree in Psychology and a minor in Political Science. In my free time, I like watching sports, playing video games, and trying new foods.