Arizona Bowl – Georgia State Panthers vs. Wyoming Cowboys – Predictions and How to Follow
Georgia State Panthers vs. Wyoming Cowboys
When: Tuesday, December 31st, 2019 at 2:30 pm. MT
Where: Arizona Stadium in Tucson, Arizona
How to Follow: ESPN, KFBC 1240 AM (Wyoming radio)
The Arizona Bowl will feature two 7-5 teams looking to end the year on a high note and holding a trophy. The Arizona Bowl is one of the newest bowls as it debuted in 2015 as one of the last few allowed in before the NCAA put a moratorium on the creation of new bowls. The bowl tie-ins feature a Mountain West vs. a Sun Belt Conference team, but due to the lack of competitive records, the bowl will switch to a Mountain West vs. Mid-American Conference tie-in starting next year and through the 2025-2026 season. The first original agreement failed for bowl tie-ins much like the second one has since records have not been high enough to keep substitutes out of their places. Originally, this was meant to be the Mountain West vs. CUSA, but in the very first year it had to feature two Mountain West teams in order to preserve the integrity of the bowl and the competitiveness of the outcome. This will be both Wyoming and Georgia State's first time competing in this newer bowl. The betting line gives Wyoming a touchdown advantage.
Georgia State Panthers 7-5 (4-4 Sun Belt)
The Panthers finished their season third in the Sun Belt East division. The Panthers tallied several good wins, but when they lost it was in games that mattered. Georgia State could have finished second in the Sun Belt East if they had not been blown out by Georgia Southern 38-10. Other losses included an expected loss to top-ranked Appalachian State and unexpected losses to lower conference rivals Texas State in triple overtime and ULL by a decisive two-score loss. The season was not all bad with impressive wins such as an eight-point win over Tennesee from the SEC, a two-score defeat of Arkansas State, `and beating Army by a touchdown.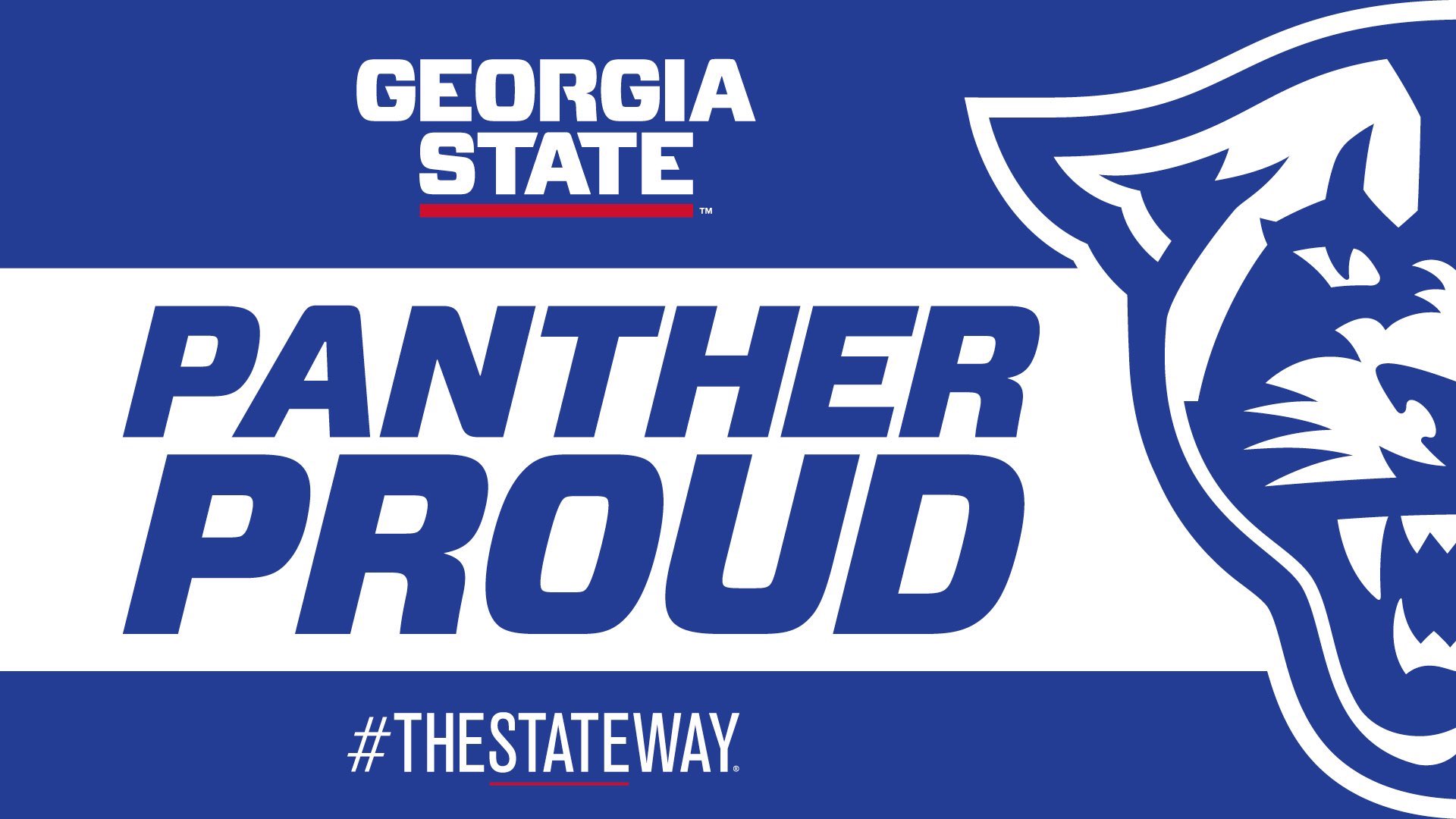 Impact Players
Offense: Tra Barnett, RB had a great season with 1,389 yards and 12 touchdowns. This quick back was not afraid to shred the field up to his liking. On 233 rushes Barnett averaged six yards per carry and 116 yards per game. To average a 100-yard game says something about how versatile and talented this running back is. Barnett's talent has been noticed and he is the 12th best rusher in yards this season in the entire FBS. Barnett is also in the top 24 running backs in the nation in rushing touchdowns with 12. While the rushing attack is a top concern Dan Ellington has done a great job of holding down the passing game when it is needed. Ellington has 2,291 yards and 21 touchdowns with just 7 interceptions against him.
Defense: Trajan Stephens-McQueen, ILB had a solid junior season as the leading Panther tackler with 100 total tackles. Trajan tallied 32 more tackles than the second-leading tackler for Georgia State. Trajan also has seven tackles for a loss, one sack, and two interceptions on the year. His thick frame of 6'1″ and 230 lbs. will wear down the opposing ball carriers.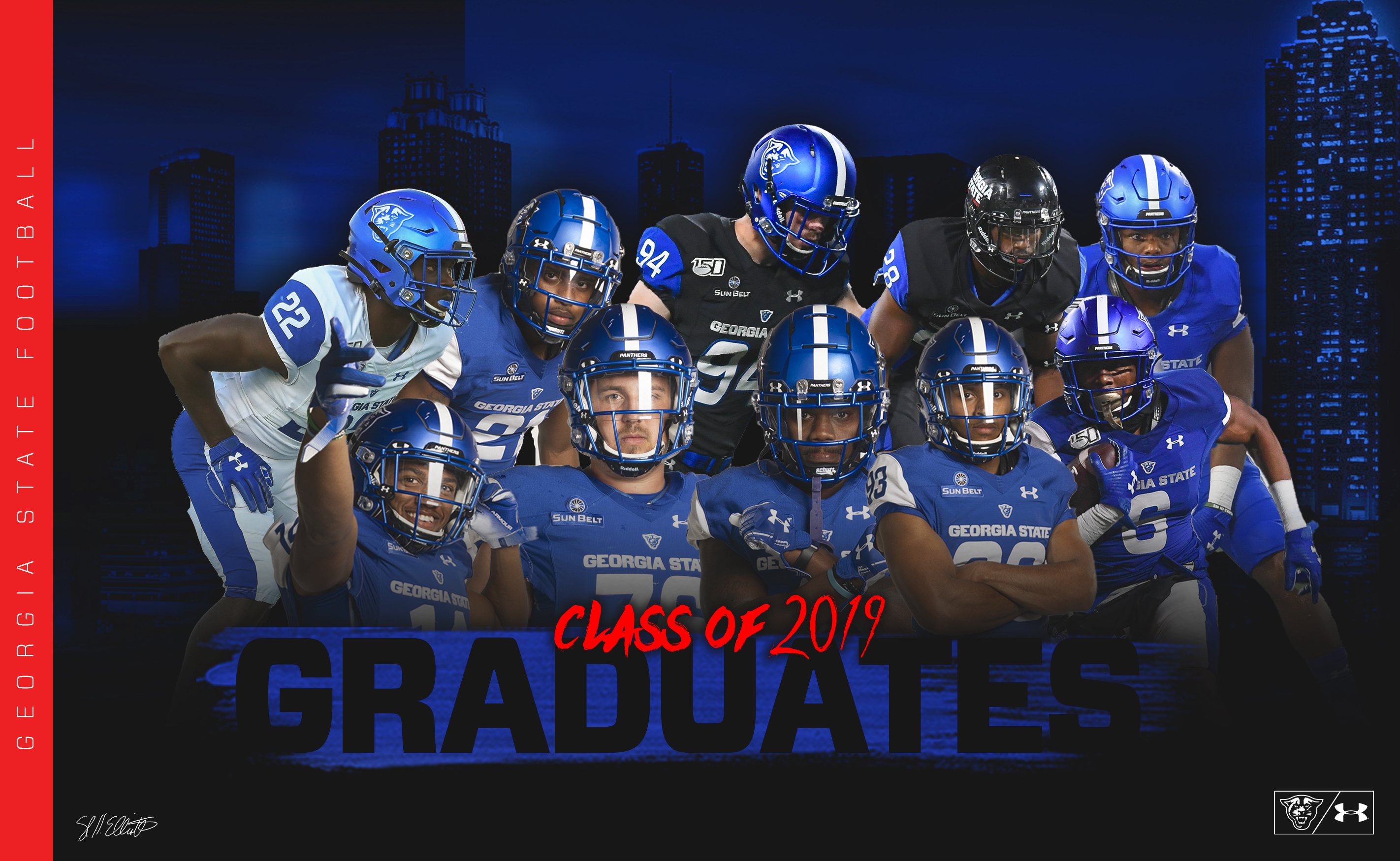 Wyoming Cowboys 7-5 (4-4 Mountain West)
The Cowboys finished their season fourth in the Mountain West Mountain division. The Wyoming Cowboys played a tight schedule all year long with 10 of their 12 games finishing within two scores. The other two games were blowouts of UNLV and Nevada. Those two blowout wins were half of the Cowboys' best wins of the year with a 17-7 win over Colorado State for the Border War trophy and a 37-31 win over Missouri from the SEC. A regrettably close loss to Boise State in overtime would have been a big help in establishing their mark on the Mountain West. The Cowboys were four touchdowns away from an 11-1 season as four of the Wyoming losses were only a one-score difference. The one team who really put away Wyoming was the last game of the season against Air Force with a 20-6 loss.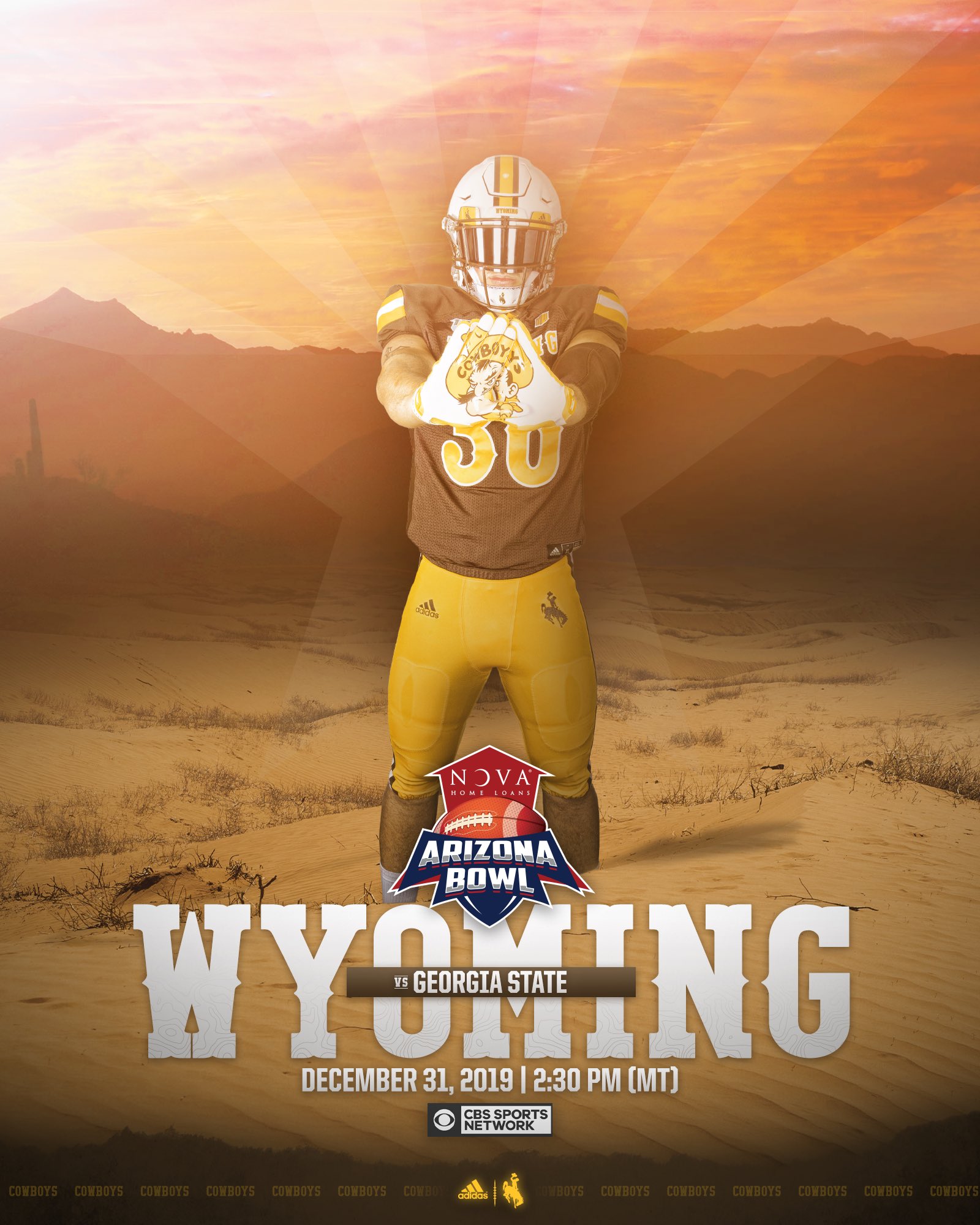 Impact Players
Offense: Levi Williams, QB does whatever it takes to win the game for the Cowboys. This is not a great follow up to Josh Allen, but one thing is for sure that Williams is an all-in team player. The freshman quarterback will have to play lights out, but he will have help in the run game with Xazavian Valladay a 1,000 yard rusher.
Defense: Logan WIlson, LB has proved himself to be a top defensive player in the Mountain West conference. His impressive stat line reads 98 tackles, 7.5 tackles for a loss, 1 sack, 4 interceptions, 7 pass breakups, and 1 forced fumble. Wilson's accolades list for the state of Wyoming and among the FBS continue to grow as he builds his likely NFL profile following this bowl game. Wilson recently was named a first team All-American by Pro Football Focus. Wilson also holds one of the highest number of tackles among all FBS players who are active.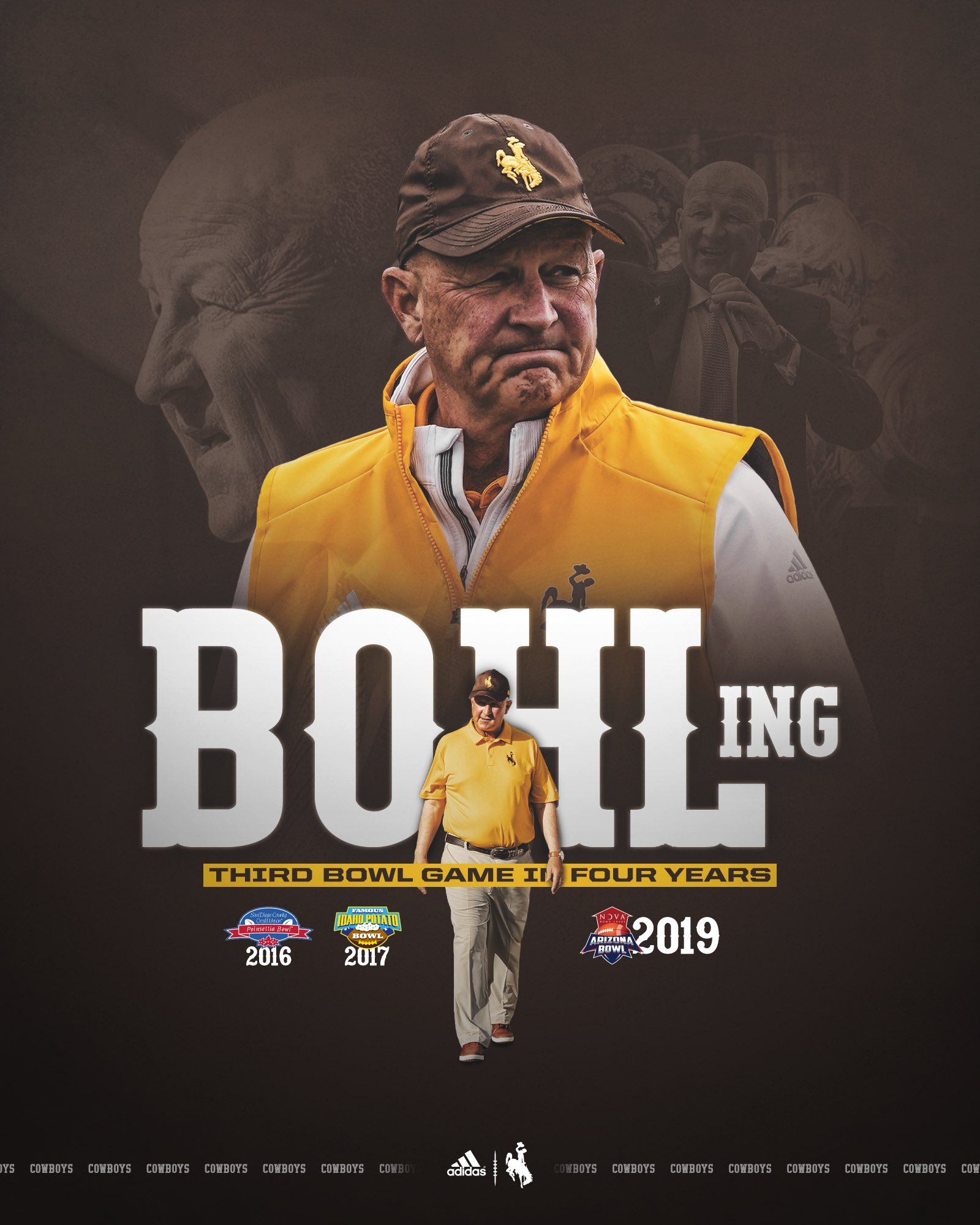 Fearless Prediction
This battle in Tucson should be a close matchup. The marquee position battle will be Tra Barnett versus Logan Wilson. Will the top-ranked Panther running back be too fast and slippery for the Cowboy defense? Or will Logan Wilson track down the back to cause significant damage to the run game and possibly a turnover? This will be a great test of wills as both sides have a few marquee players and the rest of the team is just above average. Make no mistake these are two talented teams, but which playmakers shine brightest will give the winning edge. Barnett is very talented, but I suspect the Wyoming defense will crunch the running game and have to defend primarily against passes and trick plays. The only worry for Wyoming other than defend the run is to score points. The six points against Air Force was unacceptable and will ensure a loss if the Cowboys do not start off strong.
Wyoming 34, Georgia State 28
My name is Ben Schleiger and I'm your representative for the Big Sky Conference. I have done work for multiple newspapers and sports blogs including The Johnstown Breeze, The University of Northern Colorado Mirror, and Mile High Maniac. I am a proud alumnus of the University of Northern Colorado with a degree in Psychology and a minor in Political Science. In my free time, I like watching sports, playing video games, and trying new foods.