GAME PREVIEW: Sam Houston at Northern Arizona
When: Thursday, September 2 at 8p.m. MST
Where: Walkup Skydome; Flagstaff, Arizona
TV/Streaming: ESPN+
Sam Houston became the first Division I football program in the state of Texas to win a national championship since Vince Young's vaunted Texas squad. In the 23-21 win over South Dakota State, K.C. Keeler got his 24th FCS Playoff win in his career, which is the most FCS Playoff wins in the subdivision's history. Keeler also became the first head coach in FCS history to win national titles at multiple schools. Chris Ball is entering his third season with Northern Arizona in 2021. With his second season with the Lumberjacks shortened and pushed into the spring, Ball led the Lumberjacks to a 3-2 record highlighted by the Lumberjacks' 28-20 win over Southern Utah at home in the season opener.
Sam Houston Bearkats (10-0, 6-0 in Southland) in 2021
Quarterback Eric Schmid was snubbed by the Walter Payton Award voters after leading the nation in total offense – he will be back with a vengeance this fall. Receiver Jequez Ezzard, a Howard transfer, averaged more than 22 yards per reception in his first year with the Bearkats. Running back Ramon Jefferson, a Maine transfer, averaged 6.0 yards per carry and more than 75 yards per game as part of a loaded RB room. Defensive lineman Jahari Kay will lead a star-studded defense – Kay is on the Buck Buchanan Award watch list, and he is the WAC Preseason Defensive Player of the Year. In the spring he was named All-Southland Conference first team, finishing second in the SLC with 5.5 sacks and third with 8.0 tackles for loss.
Northern Arizona Lumberjacks (3-2, 3-2 in Big Sky) in 2021
Quarterback Keondre Wudtee will lead the offense – he was a 2021 Spring All-Big Sky Honorable Mention. Wudtee started all five games for the Lumberjacks at quarterback – he connected on 80-of-137 passes (58.4%) for 1,074 yards in his first season as a starter, adding four touchdown passes. Defensive back Anthony Sweeny will lead the defense – he was named to the 2021 Spring All-Big Sky Second Team. Senior kicker Luis Aguilar landed on the 2021 HERO Sports FCS Preseason All-American Second Team. Aguilar played in four games during the spring, hitting nine of the 10 field goals he attempted while connecting on all eight of his extra points.
Prediction
Easily the most impressive part of Sam Houston's resurgence has been the rushing defense, which will stifle the Lumberjack rushing attack and propel the Bearkats to victory.
Sam Houston 34 Northern Arizona 24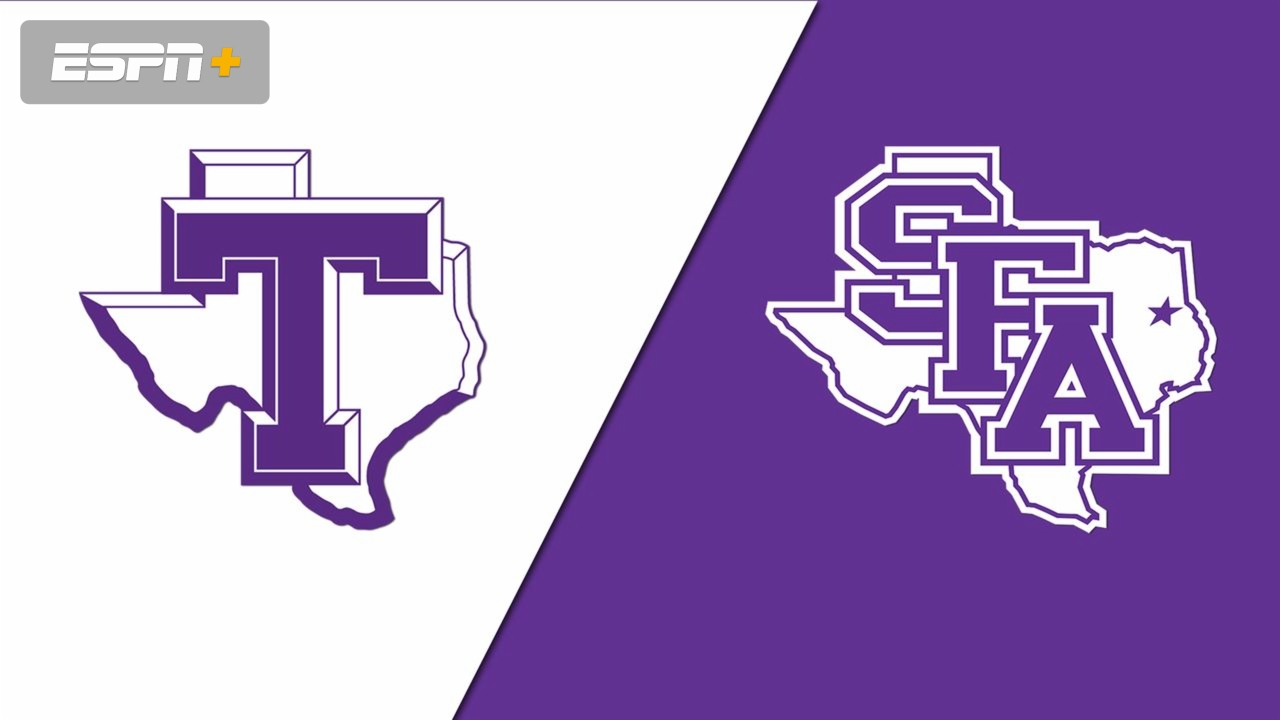 Other games
North American at Lamar
Streaming: ESPN+
Lamar quarterback Jalen Dummet is a dual-threat who got stronger as the spring season progressed. Linebacker Anthony Ruffin and defensive lineman Tylo Phillips each earned all-conference nods.
Lamar 66 North American 0
Tarleton State at Stephen F. Austin
Streaming: ESPN+
Tarleton set the FCS college football world on fire last spring after taking a highly touted McNeese team to double-overtime and crushing FBS New Mexico State in its first two Division I games. Receiver Xavier Gipson and quarterback Trae Self have combined for more than 1,700 yards and 16 touchdowns in just 20 games.
Stephen F. Austin 28 Tarleton 24
Central Arkansas at Arkansas State
Streaming: ESPN3
The Bears return 20 starters, and QB Breylin Smith has one of the best wide receiver duos in the FCS with Tyler Hudson (50 receptions, 845 yards, 7 TDs) and Lujuan Winningham (37 receptions, 522 yards, 12 TDs). QB Layne Hatcher is a proven commodity to run the Arkansas State offense.
Arkansas State 38 Central Arkansas 31
Abilene Christian at SMU
Streaming: ESPN+
Abilene Christian struggled during an abbreviated fall season, but QB Peyton Mansell emerged as a capable option under center. Sonny Dykes' Mustangs have the experience to contend in the AAC.
SMU 52 Abilene Christian 17
Rob Butler is a lifelong Texas A&M football fan – his family is full of A&M graduates. He graduated from Lamar University in Beaumont, Texas with two degrees – a BBA in Finance and an MBA. His hobbies include jogging and reading books pertaining to college football.