We are back! Back for a full fall schedule of football. The FCS played as it should be. There will be fans in the stands and bands playing fight songs. Its time to go for week one. Over the last three months there have been a lot of predictions and hunches. Some of those opinions have been honed by the camps that have taken place. But now, its time to put the ball down and decide it on the field, not on paper.
On paper, the Southern Conference looks to be extremely competitive. All 9 teams have aspirations of winning the conference. Even the bottom teams like The Citadel and Western Carolina have optimism entering the fall. The Citadel because they were on the rise before the 2020 was pushed to the spring. Can they return to that form an take a step? Western Carolina brought in Kerwin Bell and he has worked to reshape the roster. Will it be a fast turnaround?
Can Wofford bounce back after a bad spring and change in offensive philosophy? Will Furman return to the top of the heap? VMI won the conference in the spring. Can they stay at the top? Chattanooga enters as the favorite. Will they be there at the end? Does Samford have enough defense? Does East Tennessee have enough offense? Can Mercer build on their solid finish to the spring and challenge in the fall? All of these questions and more will be answered between now and Thanksgiving.
For now, lets take a look at week one and how we think that will play out. All nine teams will be in action this week with 4 on Thursday and the other 5 on Saturday.
The Citadel at FCS #22 Coastal Carolina -Thursday September 2 7:00pm ESPN+
Looking at this game between the projected eight place Southern Conference team and the 22nd ranked FBS team and you may just pass it by and say Chanticleers by 40 and move on. But that would be discounting the fact that The Citadel has beaten two FBS opponents since 2015. Will that repeat this weekend? Probably not. Coastal Carolina is much better than either 2019 Georgia Tech or 2015 South Carolina. The Citadel's unique triple option is a tough offense to adjust to if you don't see it often. Coastal Carolina has the talent to adjust but the real difference is their quality on offense. That is where The Citadel wont be able to keep up.
Fearless Prediction: Coastal Carolina 41, The Citadel 20
Tennessee Tech (OVC) at Samford – Thursday September 2 7:00pm ESPN+
Samford finished the spring winning three of its last four games with the loss coming by one point in overtime. The Bulldogs will look to build on that momentum. They should be the favorite in their opener against OVC member Tennessee Tech. The Golden Eagles were picked to finish sixth in the seven team Ohio Valley. But Samford would do well not to overlook Tennessee Tech. They defeated Austin Peay in the spring before falling off after that. Samford always tends to play close games, and a lot of shootouts. They clearly have the talent on offense. The defense will need stops to win this game. Liam Welch should be able to do enough on offense to pick up the win here.
Fearless Prediction: Samford 38, Tennessee Tech 28
DII Point University at Mercer – Thursday September 2 7:00pm ESPN+
Mercer had a solid 5-3 spring and had a chance to win the conference entering the last week of play. The Bears are hoping to build on that and they start against a non-FCS opponent. This should be good to get everyone in a rhythm and get some live game reps. But this game wont count for their potential resume. The key for Mercer will be to exit this game healthy. This will be a good showcase for their excellent linebackers. On offense the Bears should have the opportunity to tighten up any areas of worry. But overall, we wont learn much about Mercer from this game
Fearless Prediction: Mercer 55, Point 14
#20 Austin Peay (OVC) at #17 Chattanooga – Thursday September 2 7:30pm ESPN+
This is the game of the week in the FCS. Both Austin Peay and Chattanooga are favorites in their respective conferences across most predictions across the FCS. Chattanooga cut the spring short with their eye on being a strong competitor in the fall. The strength of Austin Peay is its offense while the strength of Chattanooga is its defense. It should be fun to watch these two teams battle. Major playoff implications are on the line as the winner will have a real feather in its cap for the committee to consider when its time to make the bracket. If you haven't heard the name Devonnsha Maxwell, you will after this weekend. I look for this to be an extremely competitive game that comes down to the last possession.
Fearless Prediction: Chattanooga 23, Austin Peay 20
Davidson (Pioneer) at #17 VMI – Saturday September 4 1:30pm ESPN+
These two teams have something in common. They both came out of nowhere to win their respective conference in the Spring. They'll match up in week one this fall, both hoping to repeat, but neither picked as the favorite in their conference. Davidson will try to control the game by running the ball on most plays. The problem Davidson will run into in this game is two-fold. First, when they do run the ball, VMI has a front seven that is more than capable of stopping the run, led by one of the top linebacking duos in the FCS: Stone Snyder and Connor Riddle. Second, VMI doesn't have to have the ball long to score. They are a big play offense that pushes the ball down the field. This sets up to be a fairly easy win for the Keydets
Fearless Prediction: VMI 44, Davidson 21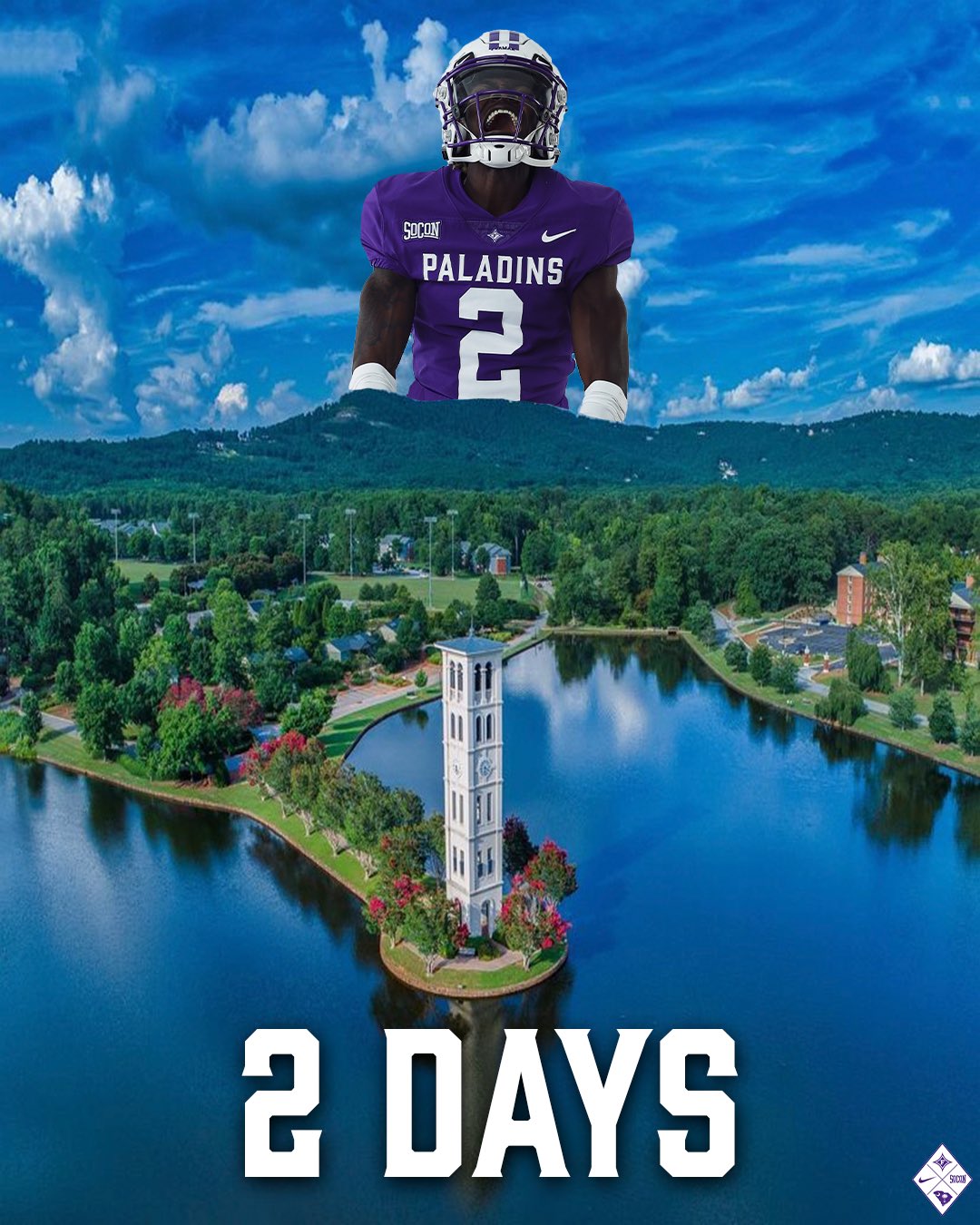 #25 North Carolina A&T (Big South) at Furman – Saturday September 4 2:00pm ESPN3
This is another intriguing matchup. North Carolina A&T plays its first game as a member of the Big South with high expectations. But we really do not know what to expect form them since they haven't played in two years. Furman is looking to bounce back from a lousy spring and return to the top of the conference. By talent alone, they should be able to do it. But they need to fire on all cylinders again. The Paladins had a poor showing in the spring, but they played quite a few close games. They were just a few plays away from a 5-2 record which would have made us feel a lot better about them entering the season. Both teams feature stop running backs in the FCS; Jah-Maine Martin for A&T and Devin Wynn for Furman. Both guys should eclipse 100 yards easy. Martin will go over 150. Expect a tightly contested game but Furman falls short.
Fearless prediction: North Carolina A&T 28, Furman 24
Wofford at Elon (CAA) – Saturday September 4 2:00pm MV48/FloSports
This is a matchup of spring under achievers. Wofford experimented with a new style of offense that did not work for them and they struggled to a 1-4 record. Elon won their first game but was besieged by injuries to important plyers and finished 1-5. These teams are no strangers to each other having played 38 times previously with Wofford holding a 27-11 edge. Their last matchup was in the 2018 playoffs where Wofford won 19-7. This is a tough game to predict even though Elon was projected as the 12th place team out of 12 in the CAA. They return their leader at quarterback from injury, Davis Cheek. So, the Phoenix have a chance. Wofford should look to return to its roots after trying a more pass focused offense in the spring. The teams talent base lies in its run game. If they get back to that, they can be dangerous. Both teams play solid defense, so look for this to be a low scoring, tight game.
Fearless Prediction: Wofford 17, Elon 13
Eastern Kentucky (WAC-ASun) at Western Carolina – Saturday September 4 6:00pm ESPN+
Western Carolina hired Kerwin Bell looking to turnaround its recent run of futility. Eastern Kentucky is projected in the middle of their one season special WAC-ASun conference. Western Carolina has optimism with a new regime and some new weapons via transfer. But its all new for the Catamounts. Eastern Kentucky has been in the middle of the OVC for the last few years but at one time was a top FCS team. The Colonels have playoff aspirations this year. I don't see much from WCU for this year. That may change a year or two down the road. But for now, look for the Colonels to win comfortably.
Fearless Prediction: Eastern Kentucky 31, Western Carolina 10.
East Tennessee State at FBS Vanderbilt (SEC) – Saturday September 4 8:00pm ESPN+/SECN+
This seems like it could be a sneaky opportunity for an FCS upset. East Tennessee State plays above average defense and has a strong running back that can help them control the clock. That tends to be a good recipe for an upset. Keep your eye on it. Vanderbilt is one of, if not the, bottom team in the SEC. It will be exciting to see ETSU's Quay Holmes against an FBS opponent. East Tennessee State should remain in the playoff picture and a win against an FBS program would help immensely. I think they'll hang with the Commodores for a while but will fall short in the end.
Fearless Prediction: Vanderbilt 37, East Tennessee State 24
Jamie is a proud 2002 graduate of James Madison University. He's witnessed the growth of the program from no one in the stands in 1998, to the hiring of Mickey Matthews, to the 2004 National Championship, to the 2008 team, to the struggles in the early 2010s, and finally the rebuild under Mike Houston. He also allegedly really enjoys Washington, DC-based Stanley Cup winners.
Reach him at: