CAA football is back in the fall! After a postponement of last falls' schedule to the spring, a semi normal season returns this year. The spring was vey unbalanced for the CAA. One team opted out. The rest split into separate divisions. Many games were cancelled or postponed due to Covid. Teams opted out midseason. The only consistency was James Madison in the semifinals. But now, everyone is back on as even a playing field as the CAA can be with 12 teams.
James Madison again enters as the favorite and for good reason. The Dukes look like National title contenders; will they get there? Delaware won the league in the spring. Can they back up that performance in the fall? Villanova and Albany both had higher expectations but stumbled in the spring. Both have playoff level talent. Will that shine through? Will Richmond's offense score enough to support its excellent defense to make the playoffs? How does New Hampshire handle the injury at quarterback? We haven't seen Towson in two years; will the rust show? Will youth at William and Mary start to realize its potential? Does Stony Brook have the offense to compete? Rhode Island opened some eyes in the spring, can they make noise in the fall? All these questions and more will be answered over the next 12 weeks.
All 12 CAA teams are in action in week 1 with two conference games to kick us off on Thursday. Lets take a look at how we see these games playing out.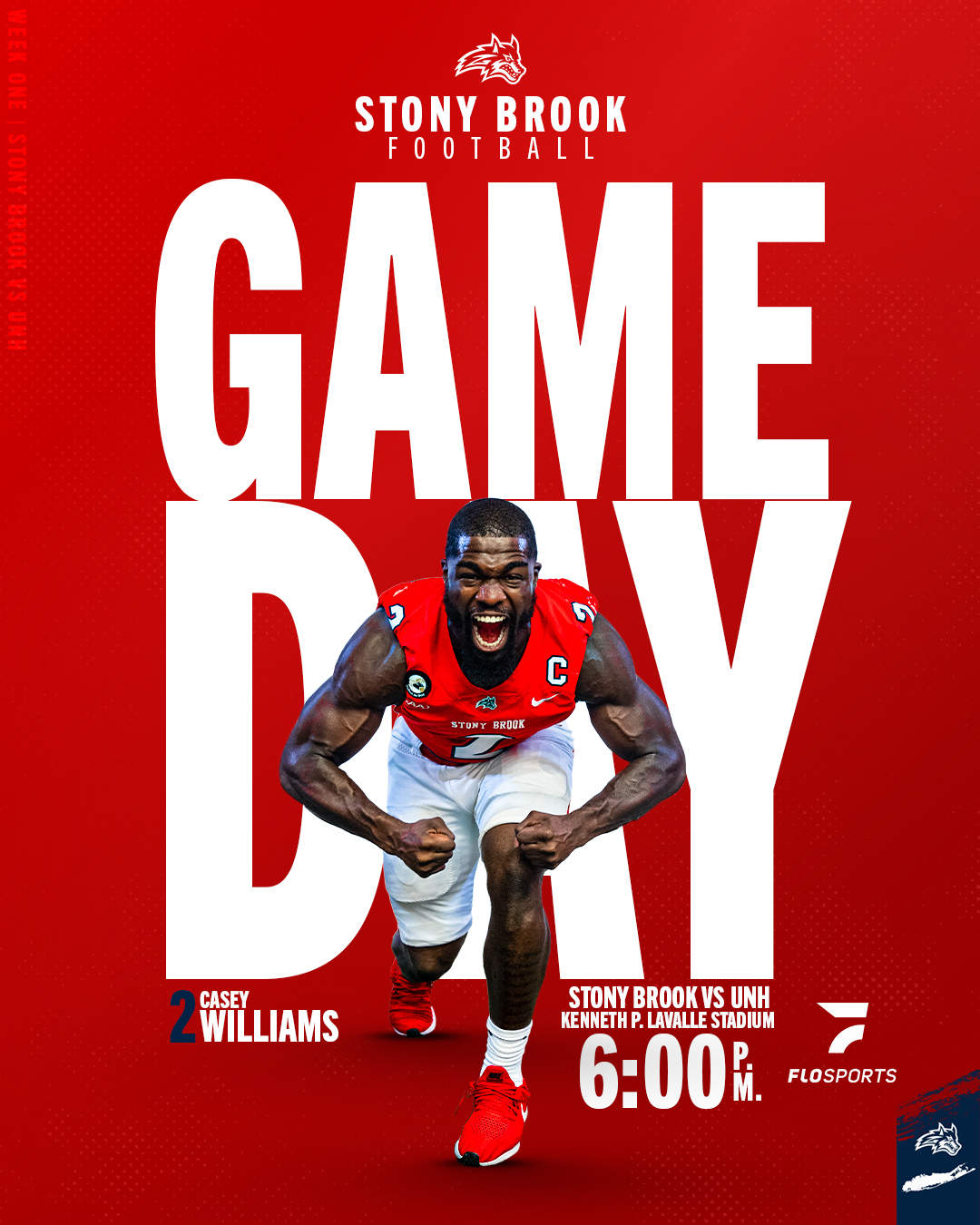 New Hampshire at Stony Brook – Thursday September 2 6:00pm FloSports
A week ago, this looked like a game that New Hampshire should cruise in and start their CAA schedule 1-0. But it was announced this week that expected starting quarterback for UNH, Max Brosmer would miss the entire season with a torn ACL. Bret Edwards will start in his place. Stony Brook always makes the other team work hard. They are a tough defense to play against. The Seawolves offense is uneven. They have some talent on offense, but it needs to be harnessed. This game will be closer that we would have expected and may even flip the other way. Look for this to be a low scoring game. I trust the Wildcats a little more than the Seawolves.
Fearless Prediction: New Hampshire 13, Stony Brook 10
#5 Delaware at Maine – Thursday September 2 7:00pm FloSports
These teams played the first week of the spring as well, but it was in Delaware. Maine better hope for a better showing. In March, DeJoun Lee took the opening kickoff to the house and is sparked a Delaware blowout, 37-0. It propelled the Blue Hens all the way to a CAA title and semifinal appearance. Maine struggled through the spring and finished 2-2. Both teams return mainly intact. Will the result be the same? Maine better hope for a better showing or they'll be looking at another middling season. Talent is there for the Black Bears, but the Blue Hens are running on all cylinders. Delaware has been plans for this year, and they start this week.
Fearless Prediction: Delaware 31, Maine 13
#16 Villanova at Lehigh (Patriot) – Saturday September 4 12:00pm ESPN+
Theses cross town rivals run in different FCS circles. Villanova is a former national champion playing in a power three conference. Lehigh plays in a lower-level conference but has had some success over the last decade, although it's been up and down for the Mountain Hawks. Villanova needs to take it to this lesser opponent and show that the offense is back to its 2019 level and the defense will continue to be above average as well. Lehigh won't go quietly but it's an uphill battle for them. Look for Villanova to pull away in the second half. The Wildcats feel like they are a playoff team, and they are out to prove it starting this week.
Fearless Prediction: Villanova 40, Lehigh 17
Wofford (Southern) at Elon – Saturday September 4 2:00pm FloSports
This is a matchup of spring under achievers. Wofford experimented with a new style of offense that did not work for them and they struggled to a 1-4 record. Elon won their first game but was besieged by injuries to important plyers and finished 1-5. These teams are no strangers to each other having played 38 times previously with Wofford holding a 27-11 edge. Their last matchup was in the 2018 playoffs where Wofford won 19-7. Elon gets its quarterback, Davis Cheek, back into the mix. Despite being picked last in the CAA preseason poll, Cheek makes Elon better than projected. Wofford will play good defense. But the question there is how they will structure the offense. Expect a low scoring game. Elon has the better, more experienced quarterback, so I like them here.
Fearless Prediction: Elon 20, Wofford 14
Howard (MEAC) at Richmond – Saturday September 4 2:00pm FloSports
Howard is projected as the worst team in the MEAC this year. So, this game should favor Richmond in a cake walk. Just don't forget that Howard beat UNLV in one of the biggest upsets by point spread in college football history. Can history repeat itself when the Bison head down 95 to meet Richmond? No. It can't and it won't. Richmond looks like a potential playoff team. They have a solid offense led by a veteran dual threat quarterback, Joe Mancuso. But the strength of its team is its defense. The Spiders have three players receiving preseason all-conference honors on defense. Look for that unit to set the tone in a big, easy opening win.
Fearless Prediction: Richmond 44, Howard 6
Albany at #4 North Dakota State (MVFC) – Saturday September 4 3:30pm ESPN+
Albany had a bad spring. Is it a sign that they are more like their 2018 team that struggled or will they bounce back to resemble their 2019 team that made the playoffs? They are stepping up in weight class to start this season, so they better hope they're more like the 2019 team. North Dakota State had a down year for them but would be a good year for most. They lost in the quarterfinals in the spring. But they should have better quarterback play and be recharged for another run. Jeff Undercuffler was the runner up in 2019 for the Jerry Rice award. He wont get to face the player that beat him, Trey Lance. Albany will be competitive in the CAA this year and will challenge for a playoff spot. We may learn how strong they can be based on how they play this weekend. With a solid offense and some good pieces on defense, they should hang with the Bison for a while. But in the end, they'll come up short.
Fearless Prediction: North Dakota State 34, Albany 20
Towson at Morgan State (MEAC) – Saturday September 4 4:00pm ESPN+
We haven't seen Towson play since the 2019 season. They opted out of the spring season where the rest of the conference played. They'll get to knock the rust off against an in state opponent – Morgan State – on Saturday. Towson was able to sign transfer quarterback Chris Ferguson in the spring from Liberty. CAA fans will remember Chris as the quarterback who led Maine to the 2018 CAA title. Having a settled signal caller is big for Rob Ambrose's squad. They also have an improving defense. Other than Ferguson, the Tigers are young at the offensive skill positions. Morgan State is a bottom pack MEAC team, so Towson should roll in this game and figure out some of their depth.
Fearless Prediction: Towson 28, Morgan State 10
Morehead State (Pioneer) at #2 James Madison – Saturday September 4 6:00pm FloSports/NBCSW
The Dukes have national title aspirations. They fell short in a collapse in the semifinals in the spring. They'll start with what will be an easy tune up against a Pioneer opponent. Morehead State also visited the Dukes in the spring lost 52-0. They did bounce back and have a nice 4-3 spring. They may compete there, but JMU is just a different weight class. The Dukes should have one of, if not the, best overall defenses in the FCS this year. They have talent and depth across the board. We wont learn much about James Madison this week other than if coach Curt Cignetti will keep pounding the scoreboard to boost the resume, or if he will throttle back. Look for JMU to roll and use a lot of their depth this week.
Fearless Prediction: James Madison 62, Morehead State 0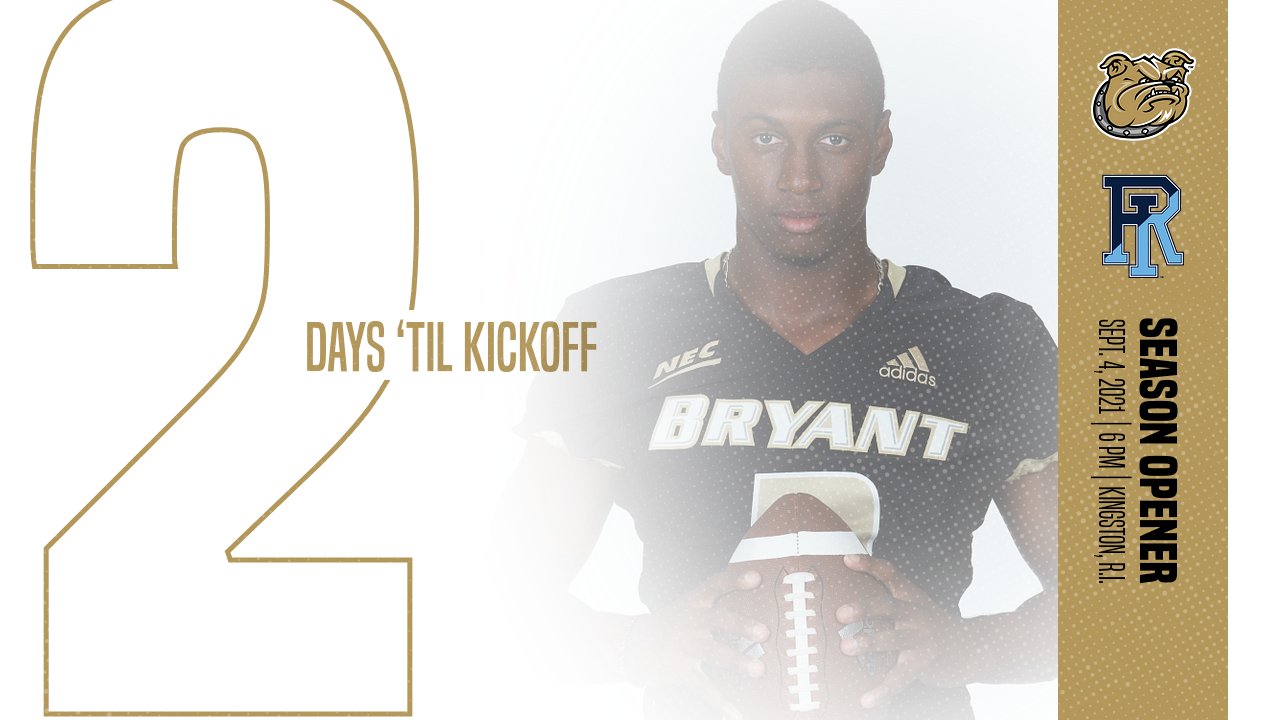 Bryant (NEC) at Rhode Island – Saturday September 4 6:00pm FloSports
Another in state matchup takes place in Rhode Island this weekend. The Rams had a decent spring leading to them being picked in the middle of the CAA pack in the preseason poll. I have them much lower. Rhody showed some real spark on offense in the spring, but they did not show much of anything on defense. Bryant is projected as the fourth-place team in the NEC, so this is a game Rhode Island should win. The Rams will have no problem scoring on offense and should be able to get stops against Bryant on defense. But they'll have to get those stops against much better competition as the season wears on.
Fearless Prediction: Rhode Island 37, Bryant 24
William & Mary at FBS Virginia (ACC) – Saturday September 4 7:30pm ESPN3
William & Mary has a very young team entering the 2021 season. But there is optimism based on the huge improvement shown by their young quarterback Hollis Mathis between the 2019 season and the 2021 spring season. If he can make another jump, the Tribe will be in most games. They'll probably still finish in the bottom but look for them to surprise some people in 2022. Mathis is a dual threat quarterback with improved accuracy. Unfortunately, the Tribe start the season against an FBS opponent who should be pretty good in Virginia. Don't read anything into William & Mary based on this game. They lose big. But keep an eye on some individual players to see how they perform.
Fearless Prediction: Virginia 52, William & Mary 14
Jamie is a proud 2002 graduate of James Madison University. He's witnessed the growth of the program from no one in the stands in 1998, to the hiring of Mickey Matthews, to the 2004 National Championship, to the 2008 team, to the struggles in the early 2010s, and finally the rebuild under Mike Houston. He also allegedly really enjoys Washington, DC-based Stanley Cup winners.
Reach him at: