The MVFC actually got going in Week 0 with Indiana State defeating the Ohio Valley's Eastern Illinois 26-21. The Sycamores used two key turnovers in the second half to get the home victory .In the game EIU had three total turnovers with the final two changing momentum in a back-and-forth opener between the two regional opponents.
Trailing 17-14 Eastern Illinois drove deep into Indiana State territory in the third quarter only to have Hunter Lunsford force a fumble inside the 10-yard line with just under eight minutes remaining in the third quarter.
Michael Thomas would end another Panthers drive intercepting a tipped pass and racing 75-yards for a touchdown to put Indiana State up 24-14 with 13:16 to play in the fourth quarter.
Here are these and other highlights from that game:
This week, all the other ten MVFC squads are in action with Indiana State having a bye in this Week 1. MVFC teams will face five FBS foes in this first weekend. Due to the COVID-19 pandemic last season, only Missouri State faced an FBS opponent, falling to Oklahoma. That broke a 10-year streak in which the MVFC had recorded at least one FBS win (2010-19). MVFC schools have combined for 46 wins all-time against FBS opponents.
The two South Dakota schools look like the ones with the best chances to pick up wins against their FBS opponents. SDSU plays at Colorado State, while South Dakota plays at Kansas on Friday.
UNI, Western Illinois, and Missouri State are the other MVFC schools to play FBS squads.
Youngstown State, Southern Illinois, North Dakota, and North Dakota State are the MVFC schools to play other FCS squads in Week 1.
Below are my quick selections for each of the ten games this week.
Thursday, Sept. 2
Incarnate Word at Youngstown State, 6 p.m. CT (ESPN+)
Of the FCS vs. FCS games, this one might be one of the closest in Week 1. The Penguins face the Southland's Incarnate Word in Youngstown. The Penguins will need to contain Cardinal QB Cameron Ward, who threw for 24 TDs in the spring and named to a number of All-Freshman teams. UIW though has a poor defense (giving up at least 42 points in their last three spring contests) so the Penguins should be able to move the ball. With the strong YSU defense, I think they will be able to stop the Cardinals enough and be able to outscore them. Youngstown State 34 Incarnate Word 27

Southern Illinois at SE Missouri State, 6:30 p.m. CT (ESPN+)
The Salukis used a 20-17 win last fall in their only 2020 fall game over the Redhawks. That win helped SIU get into the postseason this past spring. Last year, this rivalry game was in Carbondale but this year it will be in Cape Girardeau. I don't think it will matter though. SIU is the better team as long as they don't turn the ball over more than SEMO. This won't happen and the Salukis pick up a fairly comfortable win. Southern Illinois 27 SE Missouri State 14

Western Illinois at Ball State, 7 p.m. CT (ESPN+)
Ball State was the winner of the Mid-American Conference last year and also defeated San Jose State in the Arizona Bowl. This Cardinals team is not the same one from a few years ago that many FCS squads could beat. Western Illinois won just one game this spring and will likely be in the lower part of the MVFC standings this year unless the Leathernecks totally surprise everyone. Ball State takes care of this one at home rather easily. Ball State 38 Western Illinois 14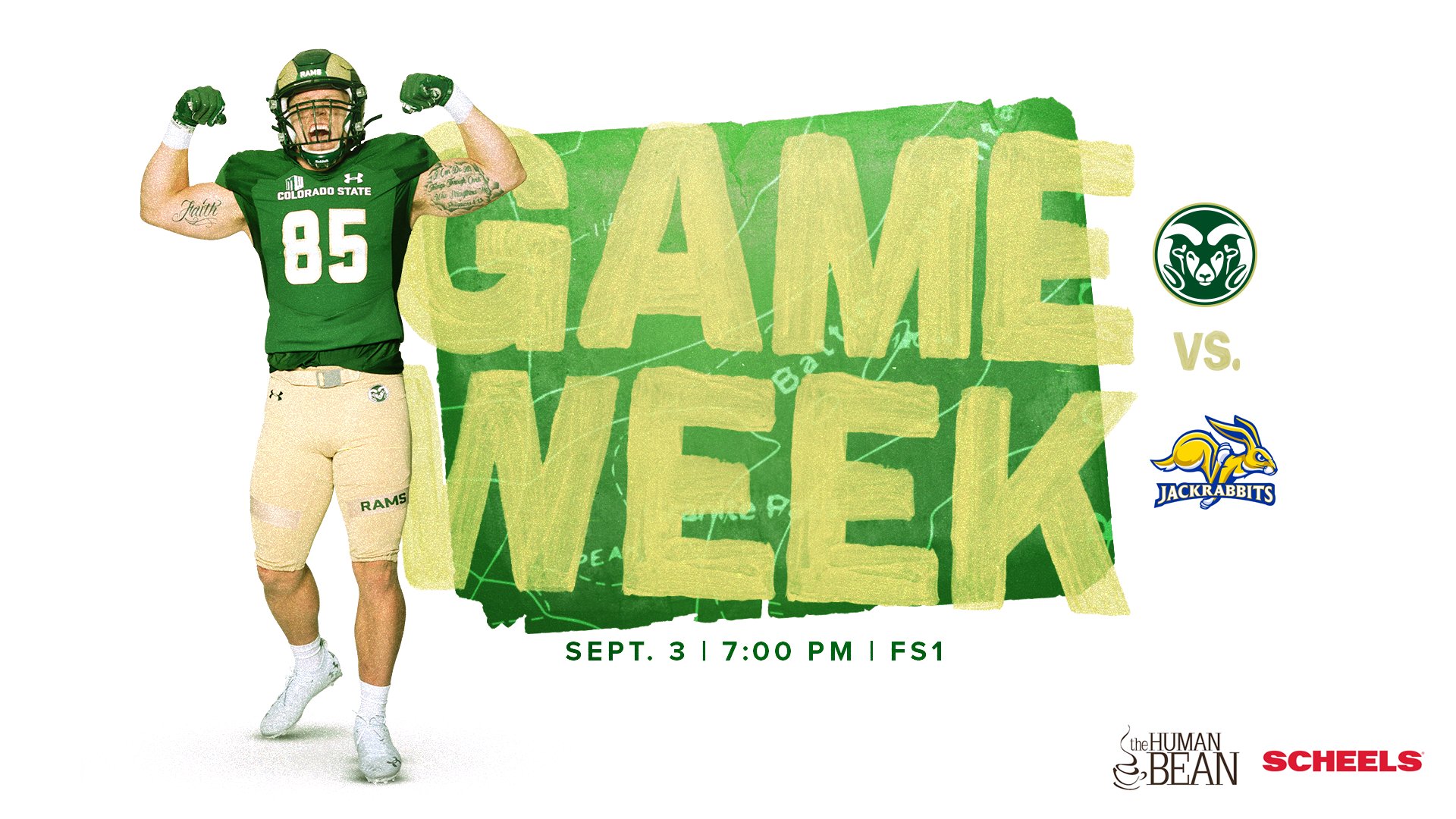 Friday, Sept. 3

South Dakota at Kansas, 7 p.m. CT (ESPN+)
The Coyotes have two FBS wins in their history (2010 vs. Minnesota & 2017 vs. Bowling Green). Kansas is likely the worst Power Five football team in the country and has been upset in the past by FCS squads–most recently in 2018 versus Nicholls and MVFC Coyote rival South Dakota State in 2015. USD played Kansas in 2013 but lost that game 31-14. The Jayhawks are bad but still have some Power Five talent that I think will be too much for the Coyotes to overcome. I still think it will be closer than the 2013 game and Kansas will edge the Coyotes. Kansas 28 South Dakota 24

South Dakota State at Colorado State, 8 p.m. CT (FS1,Fox Sports Live)
This is the game circled this weekend for most FCS fans wanting to see an upset of an FBS squad. Colorado State has not fielded a winning team since 2017 and finished the 2020 season with just one win. South Dakota State just off their first ever FCS national title game appearance has much of that squad back with the exception of QB Mark Gronowski, who was hurt in the May national title game and will miss this season. His replacement is Chris Oladokun, who is a grad transfer from Samford. I think his skill set matches much of what Gronowski did last year so the Jackrabbits will be just fine this season with him under center. I think this game will be fairly low scoring but the Jacks pick up the FBS victory. South Dakota State 24 Colorado State 21
Saturday, Sept. 4

North Dakota at Idaho State, 2 p.m. CT (ESPN+)
The Fighting Hawks will get reacquainted with an old Big Sky rival and the Bengals. UND won a share of the MVFC crown this past spring and won its first playoff game at the FCS level while ISU finished just 2-4 in the spring. UND is the stronger team and knows the environment of the Holt Arena. UND gets the road victory but will be tighter than some expect. North Dakota 38 Idaho State 28

Albany at North Dakota State, 2:30 p.m. CT (ABC ND/ESPN+)
NDSU had an off spring season for their standards and it mainly came from the quarterback play. FBS Virginia Tech transfer Quincy Patterson came to Fargo last January but was not eligible to play in the spring season since he played for the Hokies last fall. His skill set will remind Bison fans of now NFL QB Trey Lance in his first start against the CAA's Albany. The Great Danes finished the 2021 spring season with just a 1-3 record but were a playoff team in 2019 so this will not be a walkover opponent for NDSU especially with QB Jeff Undercuffler under center for the Great Danes (he finished second in the 2019 Jerry Rice Award behind Lance). But in the end, NDSU has too much talent elsewhere and will be playing with a near capacity Fargodome crowd. The game will be tight through the first half but NDSU will wear down the Great Danes in the second half. North Dakota State 38 Albany 21

Northern Iowa at Iowa State, 2:30 p.m. CT (ESPN+)
The Panthers play the in-state Cyclones and in past year's this likely would be a very competitive game. In fact, UNI has won this contest most recently in 2015 and their most recent game with ISU was a three overtime defeat in 2019. But this is not the same Cyclone team from those years. Iowa State is coming off a Fiesta Bowl victory last fall and the Panthers were a losing team in the 2021 spring. Iowa State has most of that New Year's Six bowl victory team back this year and are a preseason ranked #7. UNI will likely stay competitive if they don't turn the ball over and think they can do that but in the end the Cyclones will be too much. Iowa State 45 Northern Iowa 21

Missouri State at Oklahoma State, 6 p.m. CT (ESPN+)
The Bears are fresh off their first playoff bid and were also tri-champions of the MVFC this year. MSU played the other (well soon not be) Big 12 Oklahoma school in the Sooners last fall. The Bears fell 48-0 to that Oklahoma school. The Cowboys are coming off a Cheez-It Bowl win over Miami (FL) and are expected to finish in the top half of the Big 12 standings this year. I think the Bears will not be shutout like they were a year ago but the Cowboys have too much talent to overcome. Oklahoma State 49 Missouri State 10

Butler at Illinois State, 6:30 p.m. CT (Marquee/ESPN3)
The Redbirds were one of the first spring FCS squads to call it quits before the season schedule ended. ISU finished with just one win in the spring. They get the Pioneer League's Bulldogs to start this season though and while the Redbirds are a young team, they will get a winless team from the 2021 spring season to try to get some experience. ISU might take a quarter to get some wrinkles out but in the end the Redbirds will get an easy first win. Illinois State 38 Butler 7
Originally from LaMoure, North Dakota, Kent is a 1996 graduate of North Dakota State University. His prior writing experience is over 15 years having previously worked with D2football.com, I-AA.org, and College Sporting News before coming to College Sports Journal in 2016. His main focus is college football is the Missouri Valley Football Conference within the Division I FCS. And in 2017, he began also to look at the FBS Group of Five conferences of the American Athletic, Conference USA, Mid-American, Mountain West, and Sun Belt.
Reach him at this email or click below: