If there was to be a corporate sponsorship for the CAA last week, it would have been Tums.
With all but one game decided by one score and some costly mistakes, all of the coaches had to be experiencing some level of heartburn; all except Delaware's Danny Rocco. His team cruised 37-0. New Hampshire had chances to knock off Albany but a blocked extra point spoiled their comeback as they needed touchdown instead of a field goal, a score they never got. The top two teams in the conference got unexpected challenges. #1 James Madison needed a furious 14 point fourth quarter combined with multiple Elon mistakes to stave off the upset attempt. Villanova beat a game Stony Brook by 3. The game was close and Villanova withstood the challenge. But the Wildcats really weren't in deep jeopardy.
William & Mary at James Madison is postponed this weekend, but there are still four games on the schedule to enjoy.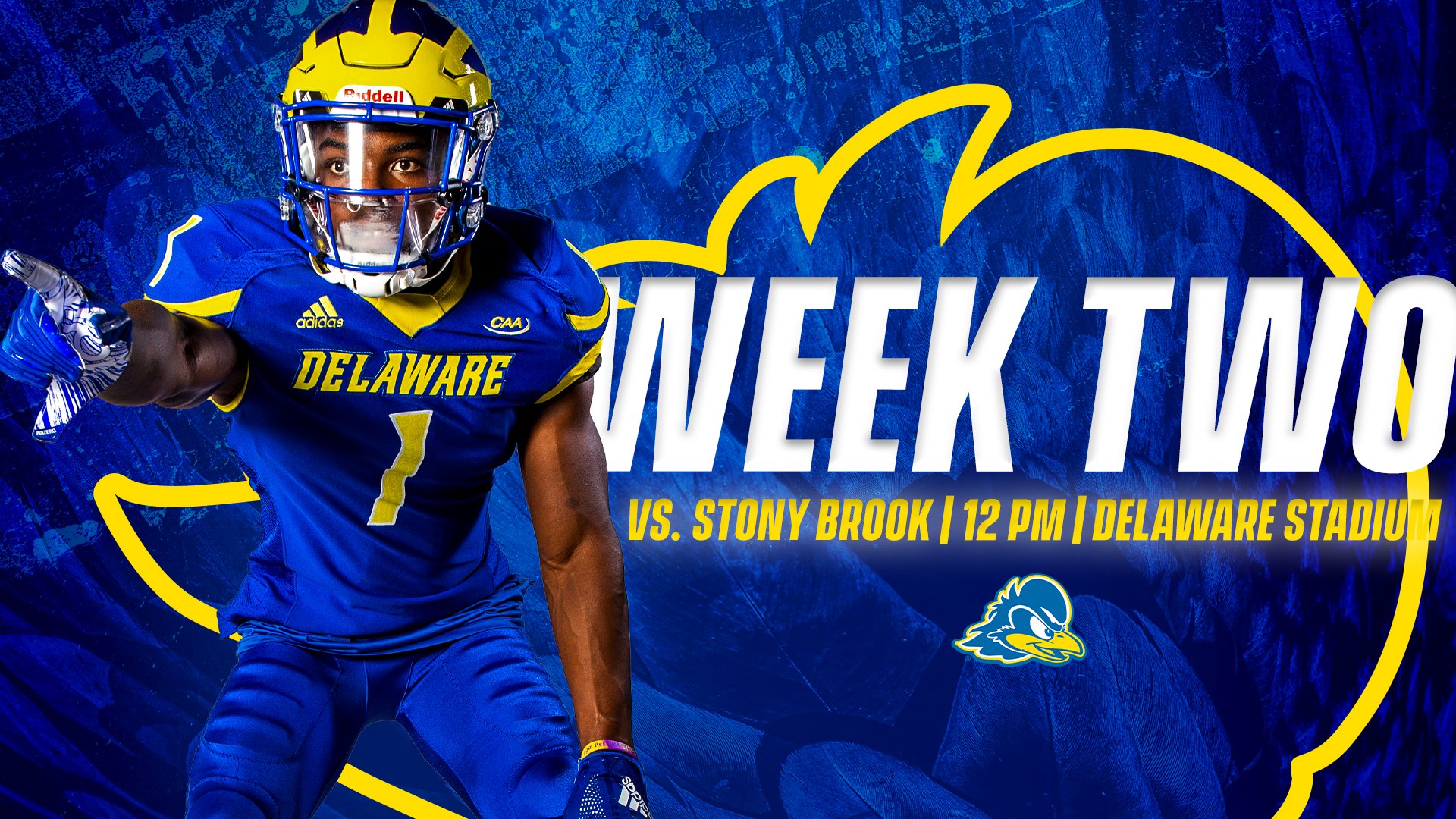 Stony Brook hung with Villanova on the scoreboard, but the game was not as close from a statistical standpoint – the Seawolves were outgained by nearly 200 yards. The defense bent but did not break much and that is a standard for a Chuck Priore team. The Seawolves' offense struggled as anticipated. Tyquel Fields did not have a strong game. If Stony Brook is going to challenge this season, the offense has to be better. Delaware, on the other hand, returned their season's opening kickoff for a touchdown and never looked back in a 37-0 demolishing of Maine. The Blue Hens allowed only 112 total yards to Maine. Even though we expected them to have a strong defense, that performance was well above and beyond what we could have expected. Nolan Henderson managed the offense well as the Blue Hens ran for 224 yards and controlled the entire game. If Delaware is going to be efficient on offense and stifling on defense they could be a team to deal with. But lets see if more than once.
Fearless Prediction: This looks to be a low scoring defensive minded game where the team that can put together a few strong drives will come out on top. Delaware is better on both sides of the ball, so expect them to come out on top. Delaware 20, Stony Brook 10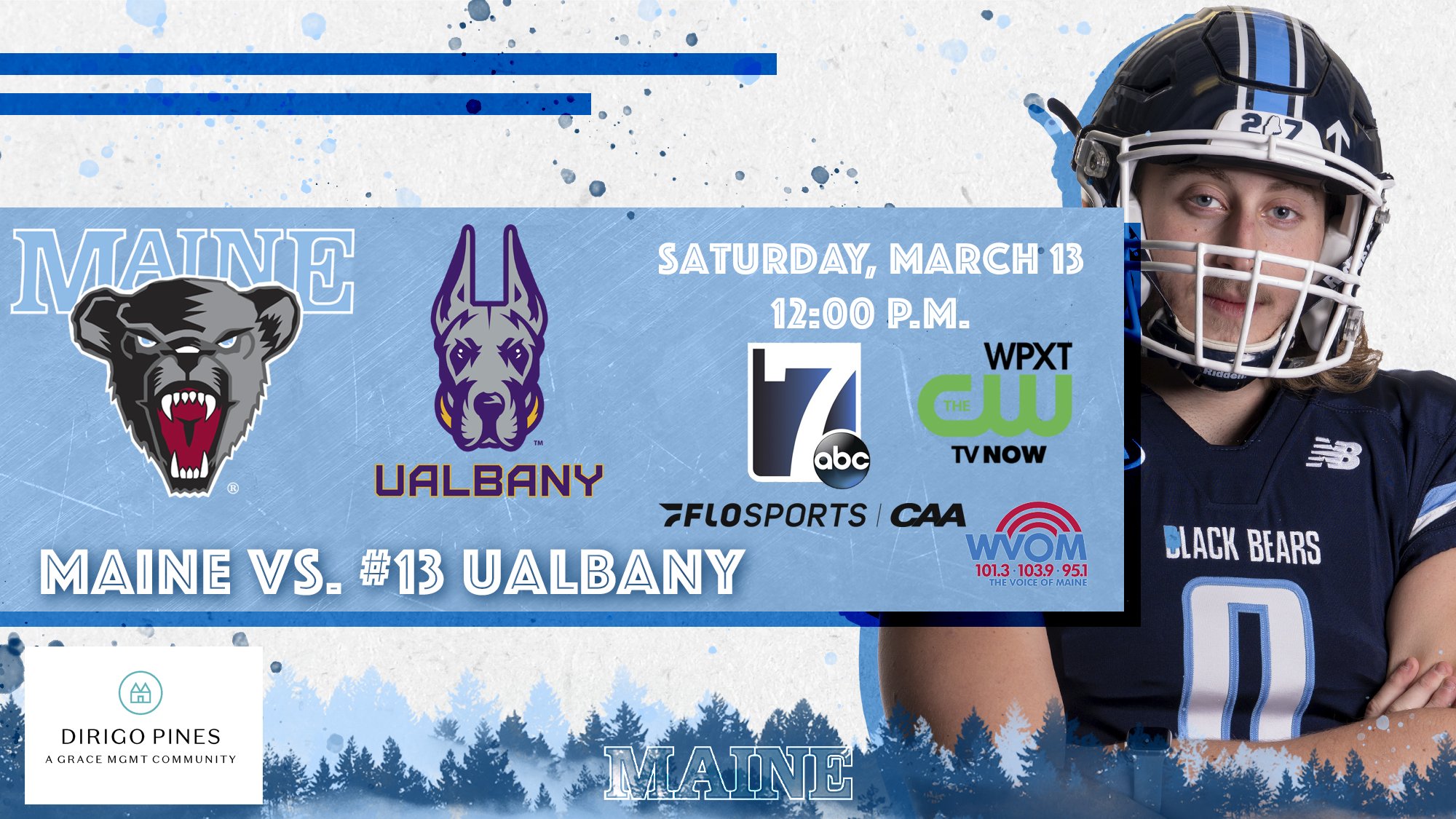 Albany at Maine
TV: Regional: 7ABC, CW WPXT, Streaming: FLO Sports (subscription required) Radio: 103.9 FM, 101.3 FM, 95.1 FM, 100.5 FM, 1450 AM, 1310 AM
These teams experienced opposite emotions last week. Albany picked up a big win in a tough test on the road at New Hampshire. Maine travelled to Delaware and it didn't seem like they even got off the bus. Albany didn't light up the score sheet on offense, but the defense held strong only allowing 186 yards. Jeff Undercuffler didn't have his best game but still threw three touchdown passes. Karl Mofor chipped in with 94 total yards and a touchdown. The Great Danes look like a borderline top ten team and will look to build on that this week. Maine is hoping to hit the reset button after a horrible game against Delaware. Joe Fagnano was nowhere near the quarterback he was as a freshman. That was the type of game the Black Bears will want to burn the tape and never revisit.
Fearless Prediction: These teams are heading in opposite directions. Undercuffler should feast in this game. Albany 33, Maine 16
Richmond's offense seemed to follow script in their opening win against William & Mary. Joe Mancuso played solid not spectacular. He used his arm and his legs to help the team. Aaron Dykes chipped in on the run and the pass game scoring via each. On defense the Spiders held William & Mary to just 204 yards of offense. The Tribe wont light anyone up on offense but Richmond played well. If they can put together solid game plans they can potentially challenge JMU in the CAA South. Speaking of challenging JMU in the CAA South, that's exactly what Elon did last week. The Phoenix entered the 4th quarter with a 17-6 lead on the Dukes but couldn't hold on. Falling 20-17. The defense did a nice job of keeping JMU in check for most of the game after 2 poor performances to start the season. Third string (entering the spring) quarterback JR Martin held his own for being named starter during the week.
Fearless Prediction: Richmond seems to be a little better and a little healthier than Elon at this point. Richmond 24, Elon 20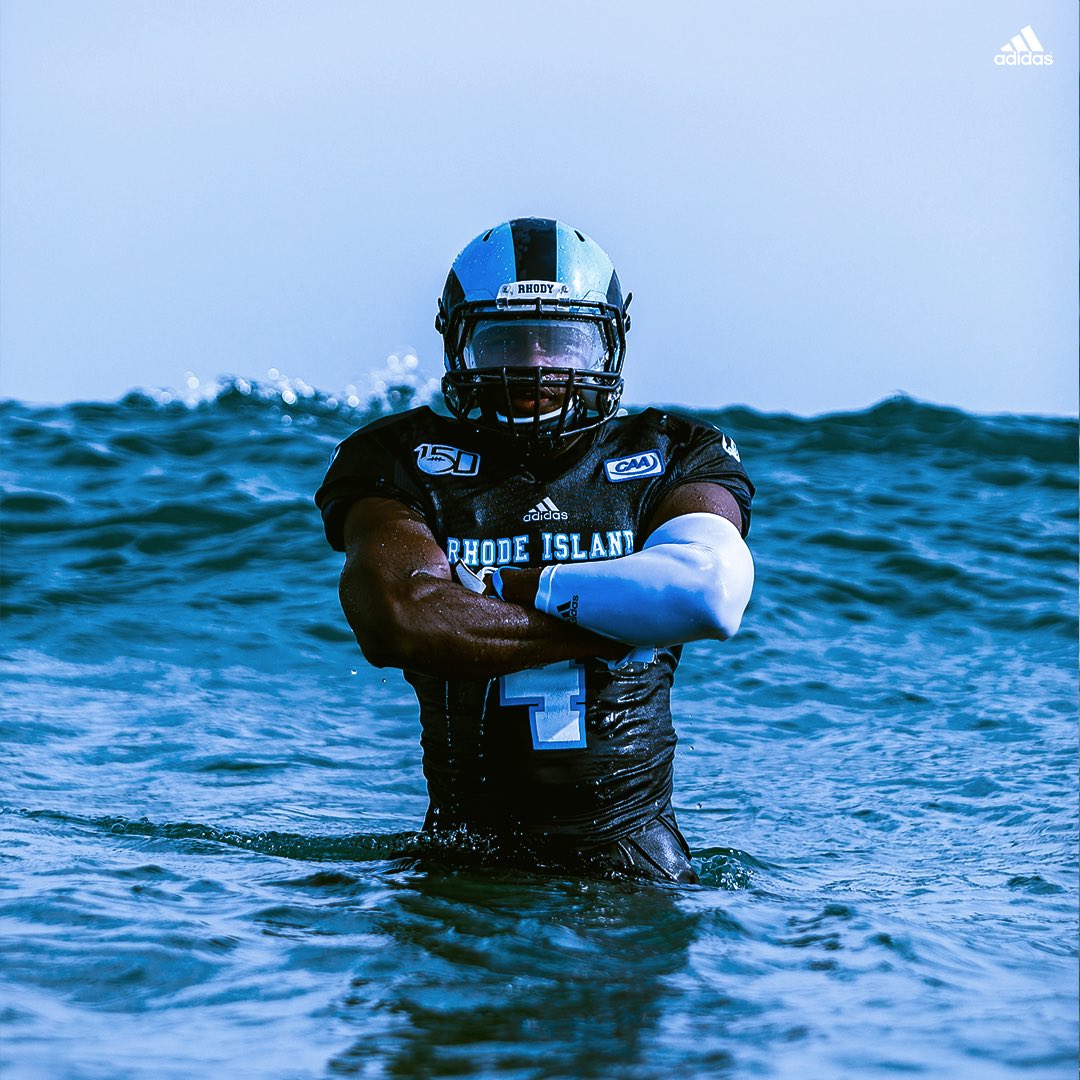 Against Stony Brook, Villanova's offense was strong but failed to score on multiple occasions despite moving the ball into Seawolf territory. The pass game didn't miss Changa Hodge at all as Rayjoun Pringle had 9 catches for 171 yards and a touchdown. Daniel Smith threw for 315 in the win. IF the offense keeps moving the ball, the points will eventually follow. Rhode Island has yet to play this Spring but is expected to be the bottom team in the CAA. This is not the best place for them to start against a strong Villanova team, but at least the game is at home.
Fearless Prediction: Don't overthink it. This game will not be close. Villanova big. Villanova 55, Rhode Island 13
Jamie is a proud 2002 graduate of James Madison University. He's witnessed the growth of the program from no one in the stands in 1998, to the hiring of Mickey Matthews, to the 2004 National Championship, to the 2008 team, to the struggles in the early 2010s, and finally the rebuild under Mike Houston. He also allegedly really enjoys Washington, DC-based Stanley Cup winners.
Reach him at: